The Nintendo Switch has been out for a little over a year, and so far fans seem to absolutely love it. 
Out of the box, the Nintendo Switch touchscreen console is accompanied by the Switch dock, two Joy-Con controllers and wrist straps, a Joy-Con grip attachment, power adapter and HDMI cable. But what if you need an extra controller for multiplayer action or are looking for an accessory to keep your Switch in pristine condition? We can help you out.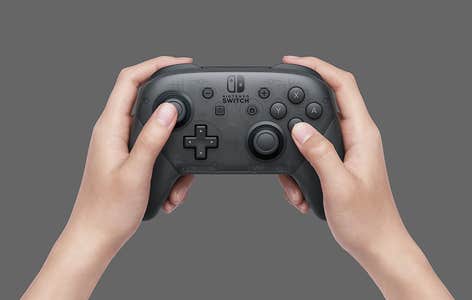 An extra set of Joy-Cons will set you back $80 if you lose one or it breaks. Opt for a more traditional controller setup with the Nintendo Switch Pro Controller, which has HD rumble, motion control and amiibo functionality built in.
Safety and protection are most important when investing in a new and costly toy. A carrying case/screen protector won't damage the pocketbook while protecting the console for on-the-go play.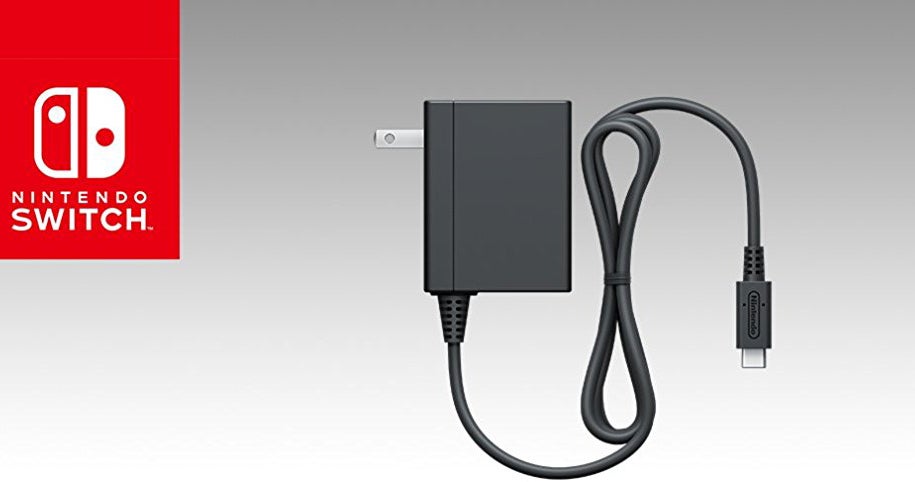 While taking the Switch on the go, most players will want to keep it charged up. A Nintendo AC adapter will keep you fully juiced for all your gaming adventures.
What if you can't get to a wall outlet? Speedlink, a gaming accessories company out of Germany, offers a car adapter and cable for the Nintendo Switch. It also offers kits to help keep the touchscreen clean and safe.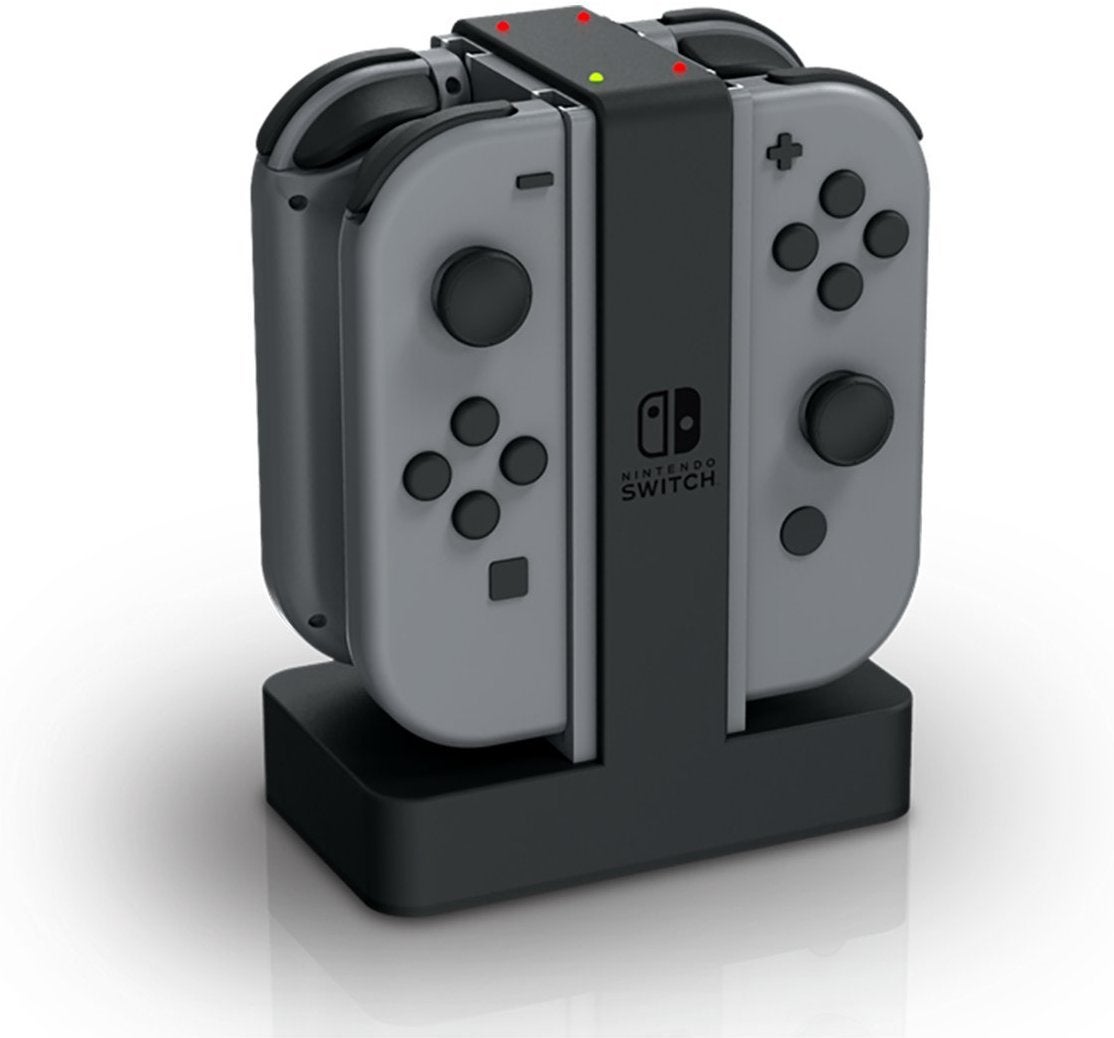 The Joy-Con controllers can stand about 20 hours of use, well beyond any gaming session (unless you are doing a charity marathon). They charge automatically when attached to the Switch touchscreen when it's placed in the charging dock. However, extra Joy-Con controllers have no place to get charged up. PowerA, a Nintendo-licensed accessory company, offers a Joy-Con Charging Dock that can handle up to four Joy-Con controllers at one time, making sure multiplayer or long sessions will be fully powered.
The Nintendo Switch does have a kickstand to let players play on a tabletop, but there is no included cover for the screen to keep it protected. PowerA's Nintendo Switch Hybrid Cover helps with both so on-the-go play is flexible and safe.
The cover uses Velcro strips and a magnetic closure to protect the front of the console. When using the Switch for play, the cover can fold out of the way or be used as a three-way stand to allow more visual flexibility than the built-in kickstand.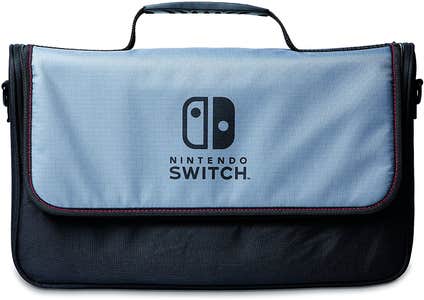 The PowerA Everywhere Messenger Bag is essential for mobile gaming. The bag can handle the entire system, dock, power cords and controllers, while keeping the Switch console safe in its own internal case. Multiple fitted compartments will prevent jostling and potential damage, and the adjustable, padded shoulder strap makes transporting the system to a friend's house easy and comfortable.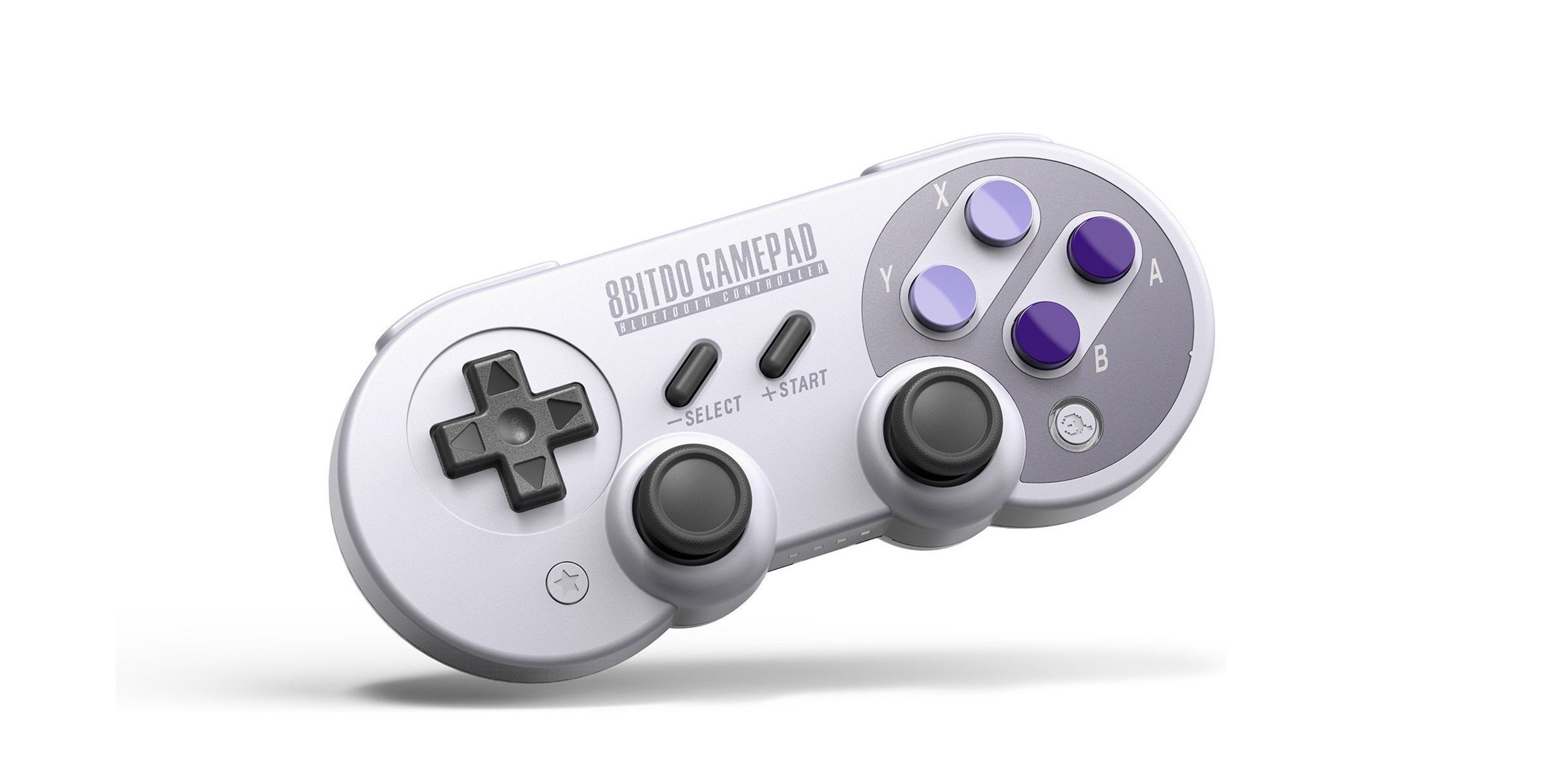 Behold the sexiest controller this side of Redmond, Washington. Not only does this sleek number read as a Pro Controller, it costs $20 bucks less. It's wireless and even works on your PC, Mac and mobile devices.
When you're not playing in docked mode, it doesn't mean you have to settle for craning your neck downward for hours. Instead, use this compact play stand. It adjusts to three different angles, and when not in use it takes up so little space it might as well be invisible.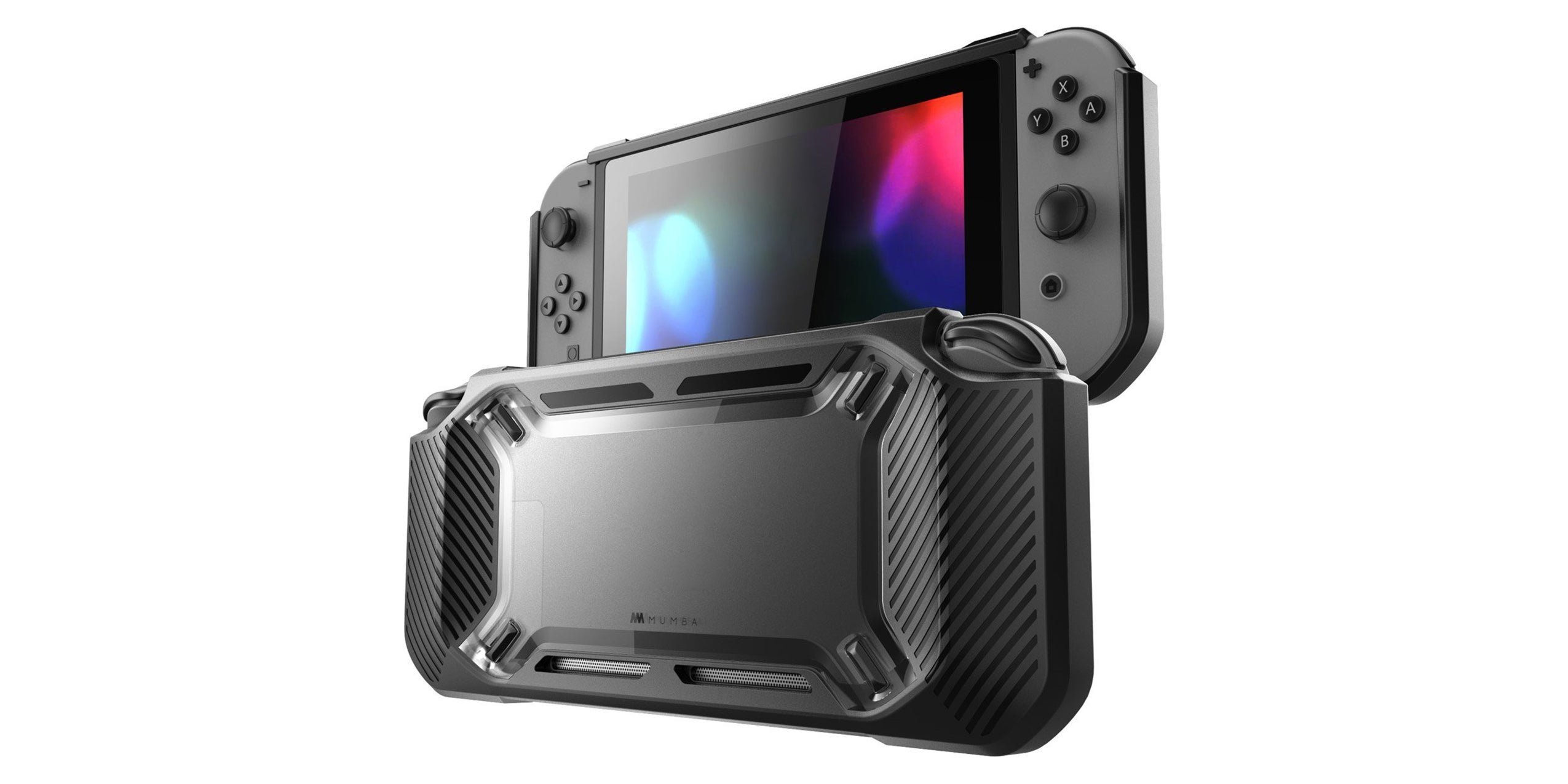 If you're prone to dropping expensive items like iPhones, tablets and game consoles, this case is for you. This slip-on polycarbonate case prevents your precious console from shattering every time it slips out of your hand during a heated round of Mario Kart. The perfect insurance policy if you have kids.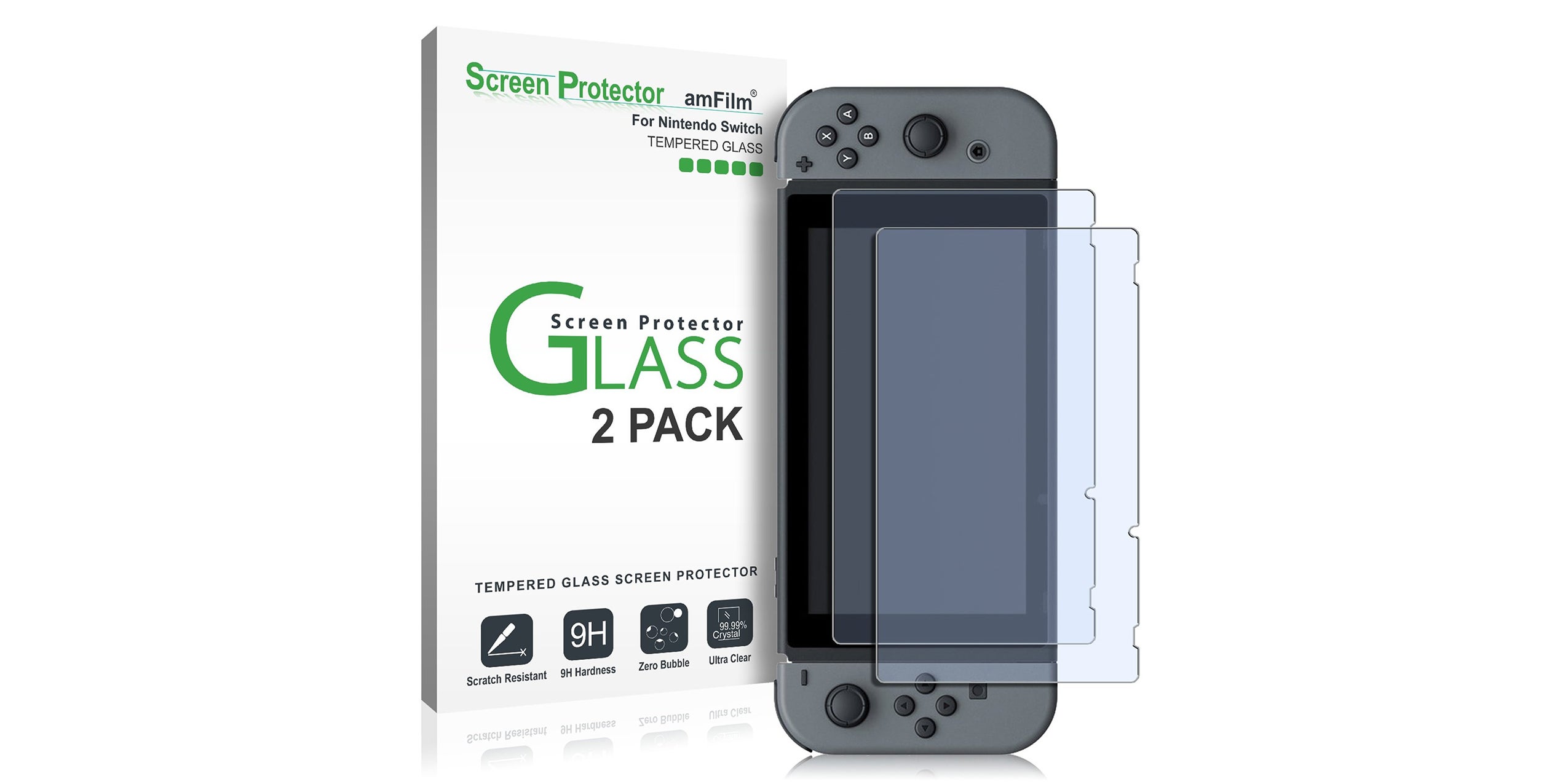 Even the best of us get our fingers stained with every manner of snack dust. Ensure your screen stays squeaky clean with one of these handy screen protectors. The ultra clear definition is so thin, you'll never know it's there. If ever your screen gets fingerprints or Cheeto dust on it, simply wipe it away and your console will be good as new.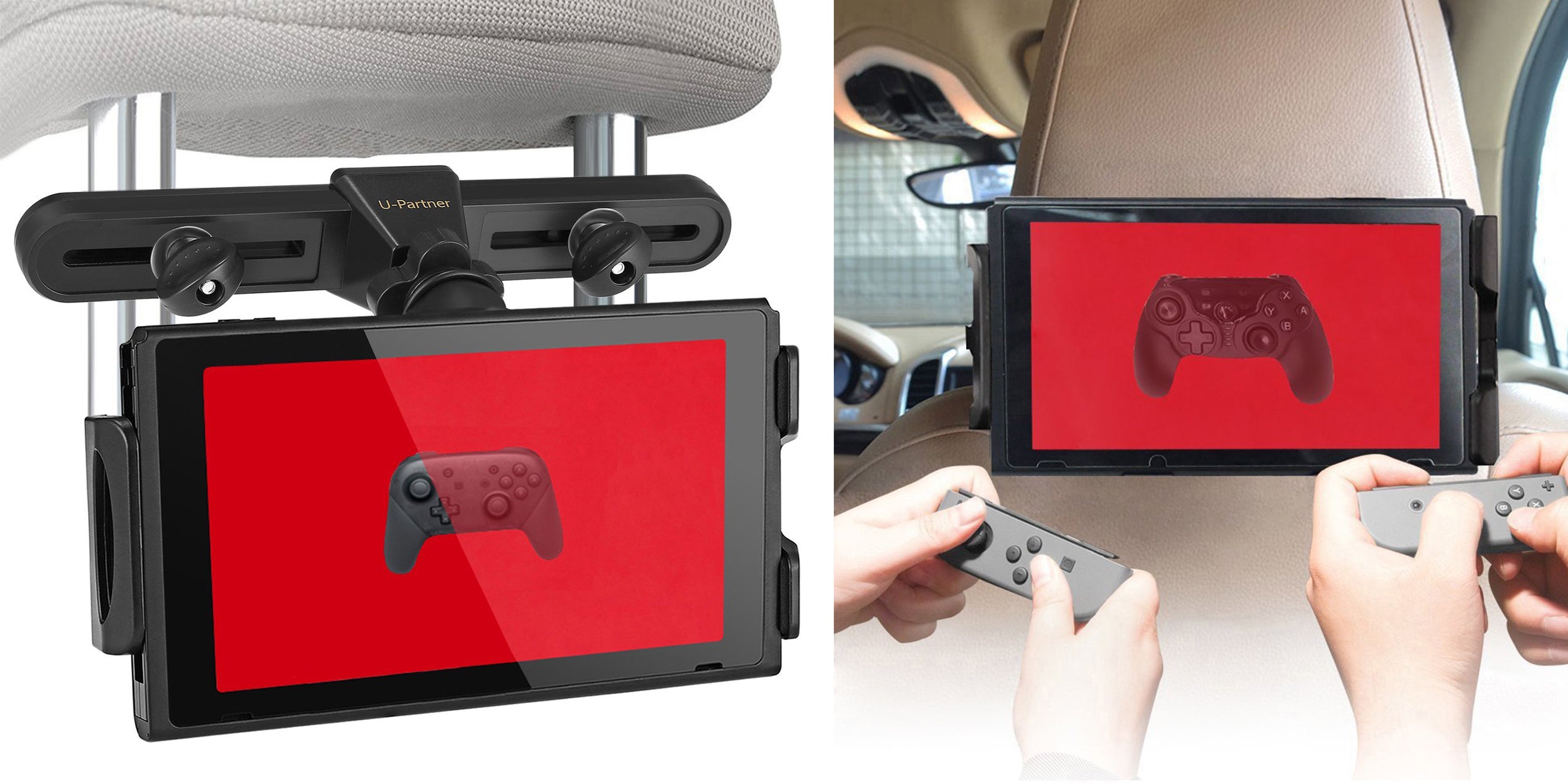 Nothing will make an unbearable car trip a breeze like a gaming session with a Switch. This mount parks your console right behind a driver or passenger side headrest, letting anyone in the backseat get their game on. With one of these in the backseat, nobody will ever want to ride shotgun again.
MORE BAZAAR DEALS:
The Daily Dot may receive a payment in connection with purchases of products or services featured in this article. Click here to learn more.