Sign up to receive the best of the internet straight to your inbox.
The internet erupted in chaos on Wednesday as supporters of President Donald Trump stormed the U.S. Capitol. In today's Internet Insider:
Twitter users compare police violence against BLM vs. Trump supporters at Capitol
Concealer for men called War Paint dragged in debate on toxic masculinity
Emojiscopes: Your horoscope for January 2021
---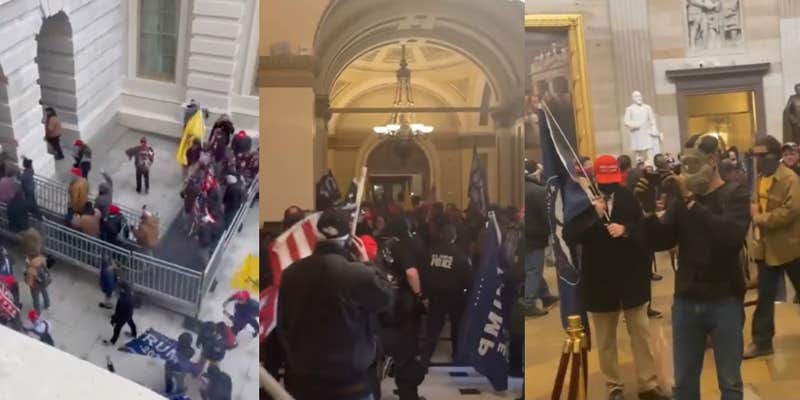 BREAK THE INTERNET
As Capitol police were dispatched to quell the insurrection on Wednesday, many on social media, from celebrities to news correspondents, called out the apparent double standard between police response against Black Lives Matter protesters and pro-Trump rioters storming the Capitol.
Read the full story here.
—Angelica Arinze, contribuing writer
---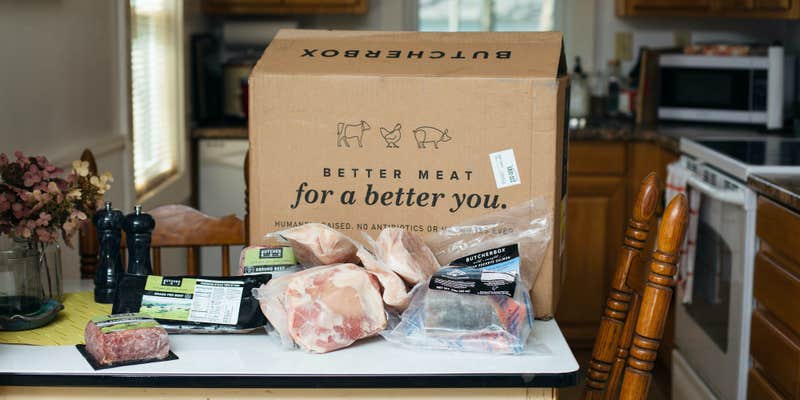 Sponsored
Tired of feeling stressed about making it to the grocery store? We hear you––which is why we're big fans of ButcherBox. It's a meat delivery service that specializes in humanely raised, sustainably harvested products. They're also running a deal for new members that gets you 10 pounds of meat for free. Now that's a delivery worth looking forward to! Read more here.
---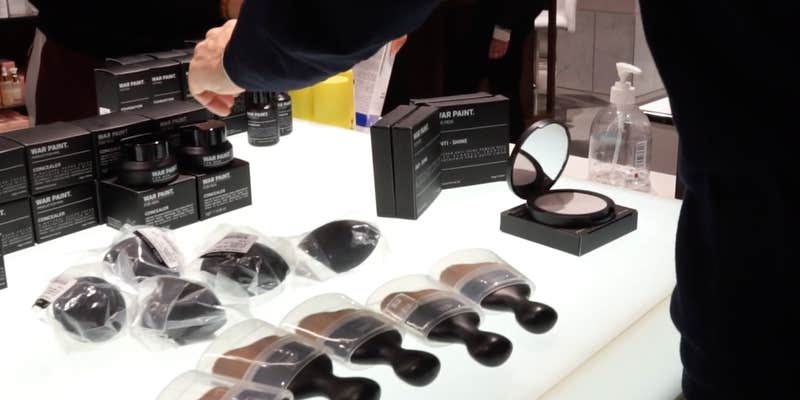 MAKEUP FOR MEN
Photographer Jonathan Ivan sparked a new round of conversation about toxic masculinity after coming across War Paint, a makeup line including concealer aimed specifically at men. "Masculinity is so fragile they have to call an eye concealer War Paint," Ivan wrote.
The underlying outdated ideas of what's "masculine" and acceptable for men are ultimately the subject of Ivan's call-out, and some folks readily chimed in with their own observations. Read the full story here.
—Rachel Kiley, contributing writer

Why does every "dead wife" look the same in movies?
From John Wick to Inception, dead wives are a staple theme for Hollywood action thrillers. And while plenty of those movies are genuinely great, the dead wife trope has earned some understandable backlash for sidelining female characters. Dressed in pastel shades and soft fabrics, they represent a generic brand of domestic life. In this week's episode of Behind the Seams, we examine the visual similarity between dead wife characters.
Subscribe to Behind the Seams so you never miss a new episode.
---
It's Capricorn season. Normally, this is a time when people love to set big, ambitious goals. Following a year like 2020, it's likely that many of us won't feel full of that "can-do" energy. But if there's any sign that knows how to keep trudging forward when things look glum, it's Capricorn. Click here to read the horoscope for your sign.
---
SELF-CARE: THANK-YOU NOTES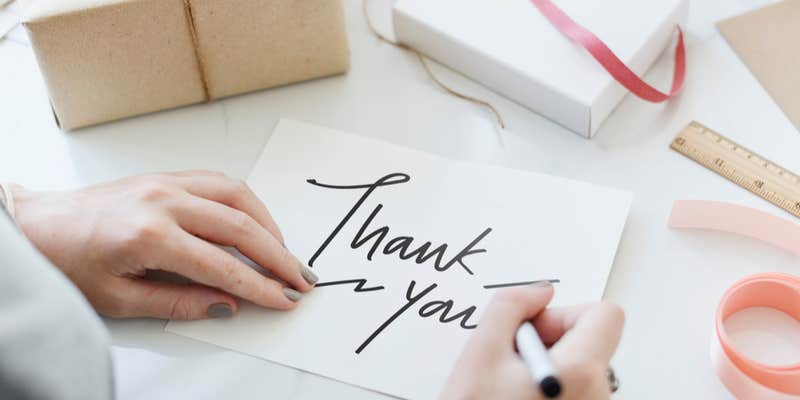 The first few weeks of a new year can be groggy. In 2021, that's especially the case, as we're still amid the coronavirus pandemic as we emerge from the winter holidays. But no matter the circumstances, there's one tradition I've used to usher in the next year since I was a child: handwriting thank-you letters. As a kid, I mailed short and simple notes thanking relatives for Christmas gifts. As an adult, I make a point to write thoughtful notes reflecting on the year and thanking loved ones for their roles in my life over the year. You could even write notes to local businesses or community leaders who have inspired you. It's a small gesture that often holds more weight than an email or text message, and I highly recommend it as a way to start the year out strong.
—Kris Seavers, IRL editor
---
Work Slack
"I was writing about the funny danish dong show and then looked up and the world was burning"
Now playing:  Marcelo Jeneci — "Aí Sim"
Thoughts? Contact our team at [email protected] and drop us a reader's note: We just might include it next time.