A mother was ratioed after she admitted to grounding her teenager for wearing a face mask to the store against her anti-masker wishes. 
Twitter user @Sakowichmom was responding to a digital flyer promoting "no more masks" day. The flyer urges anti-maskers to "end this nonsense" on Sept. 15 by revolting against mask mandates and throwing the "filthy thing(s) away."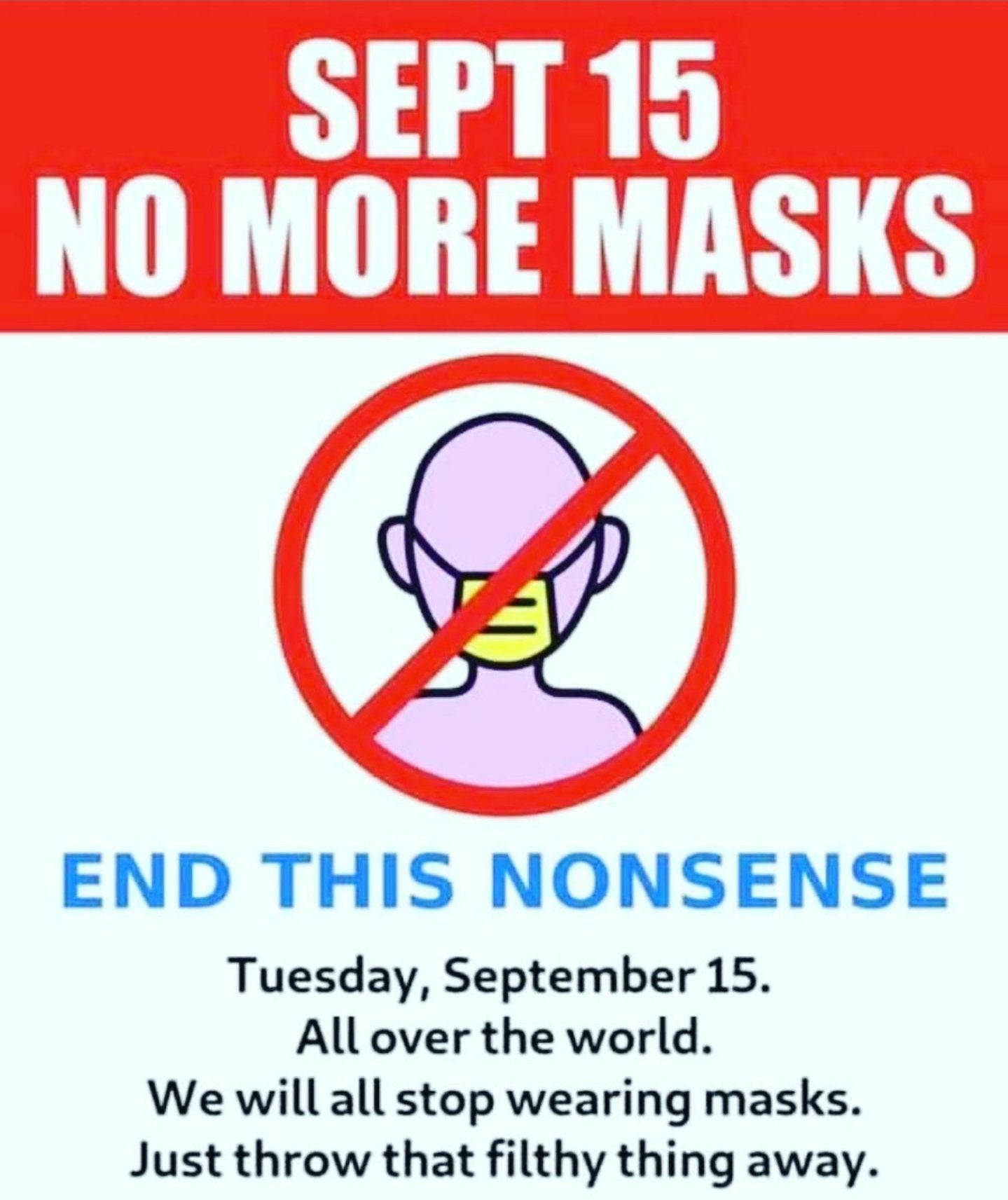 "I don't have one to throw away," she tweeted in response on Tuesday. "And my teenager is GROUNDED for wearing one at the store behind my back."
Her reply currently has over 480 comments with only a combined 37 retweets and likes. Users are bombarding the mom with memes and expressing how sorry they feel for her child. "He fr gonna be GROUNDED when he's 6 feet under," one user wrote.
Others are accusing her of child abuse and endangerment and are threatening to call Child Protective Services (CPS).
The woman appears to be an author by the name of Kristina L. Allen, and her @Sakowichmom Twitter account is one of the at least two she runs. Allen, who is a proud conspiracy theorist and supporter of President Donald Trump, has at least eight children, according to her Goodreads, Google Books, and Amazon bios. She recently promoted a blog post she penned on QAnon, the conspiracy that claims Democratic politicians and other left-leaning public figures belong to a cabal of satanic, baby-eating pedophiles. The blog post is titled "JESUS IS A CONSPIRACY THEIST."
When worn properly, face masks are an effective tool in helping prevent the spread of the coronavirus. Axios reported that, as of Aug. 4, 34 states were mandating facial coverings in public. And according to Allen's website, she lives in one of those states, Kentucky. In fact, according to WLWT Cincinnati, Kentucky Gov. Andy Beshear recently extended the statewide mask mandate for another 30 days, saying that wearing a mask right now is  "more important than ever."
---
Today's top stories