A social media filter allegedly tried to warn a TikToker that her boyfriend was cheating on her months before she found out.
About 10 months ago, a TikToker, @shutupsophie or "Sophie Nicole" on the platform, used the Magic 8 Ball lens on Snapchat, asking it if her then-boyfriend was cheating on her right in front of him.
"You better believe it!" the Magic 8 Ball warned.
Her now-ex appeared stunned, his jaw dropping in disbelief. "I'm not cheating on you!" he exclaims.
The TikToker apparently saved the 10-month old video and recently stitched herself to say, "He was [cheating]." That video has received 1.6 million likes and 6.2 million views since being posted on March 20.
In a followup video, the TikToker explains how she allegedly caught him cheating. She says a friend accidentally blurted it out while under the impression she already knew.
Viewers felt his reaction to the Magic 8 Ball's response should've been a dead giveaway.
"You can see it in his eyes," one user said, with another adding that "his facial expression gave it away.. He look guilty guilty."
"The fact that he had a shocked face before the answer even came up just shows," a third said.
However, many are pointing out that if her new look is any indication, it appears Sophie Nicole has moved on. "Nah cuz homegirls over it she dyed her hair dark and got her septum pierced," one said.
"It's ok guys u can tell she's already over it her hair is dyed black," another commented.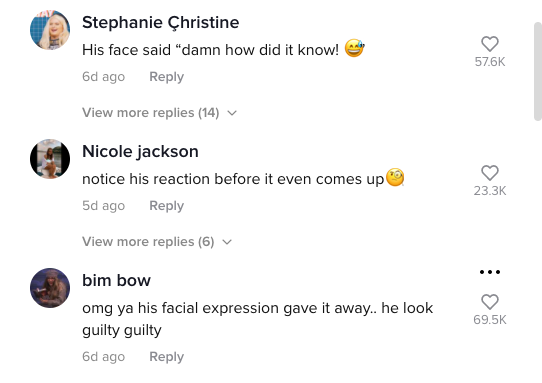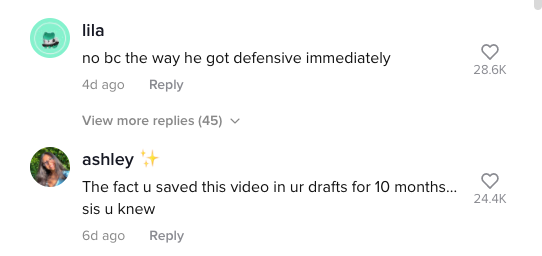 ---
Today's top stories
H/T Yahoo