After the death of longtime Jeopardy! host Alex Trebek, the winner of this year's Jeopardy! Greatest of All Time tournament Ken Jennings was announced as the interim host. But the news brought scrutiny to Jennings and a 2014 tweet in which he wrote, "Nothing sadder than a hot person in a wheelchair."
The tweet received a flood of reposts on Tuesday as people pointed out the gross discrimination of the comment, which implies that people in wheelchairs can't be attractive.

The tweet wasn't well received at the time it was posted, either. Even though a few outlying commenters found it funny, the vast majority were disgusted and called Jennings ableist.



The tweet has resurfaced a few times over the years with disability activists popping back in to slam Jennings about the offensive take on people in wheelchairs.
"Nothing sadder than a genius who is ignorant," one Twitter user wrote in 2017.


Now that he's been named the interim host of Jeopardy!, the tweet is receiving a new level of attention as Twitter users work to remind the public of his ableist past. "I called Ken Jennings out on this tweet years ago but it still stings," one user wroe. "My entire adult life men have told me, 'you're hot for someone in a wheelchair.'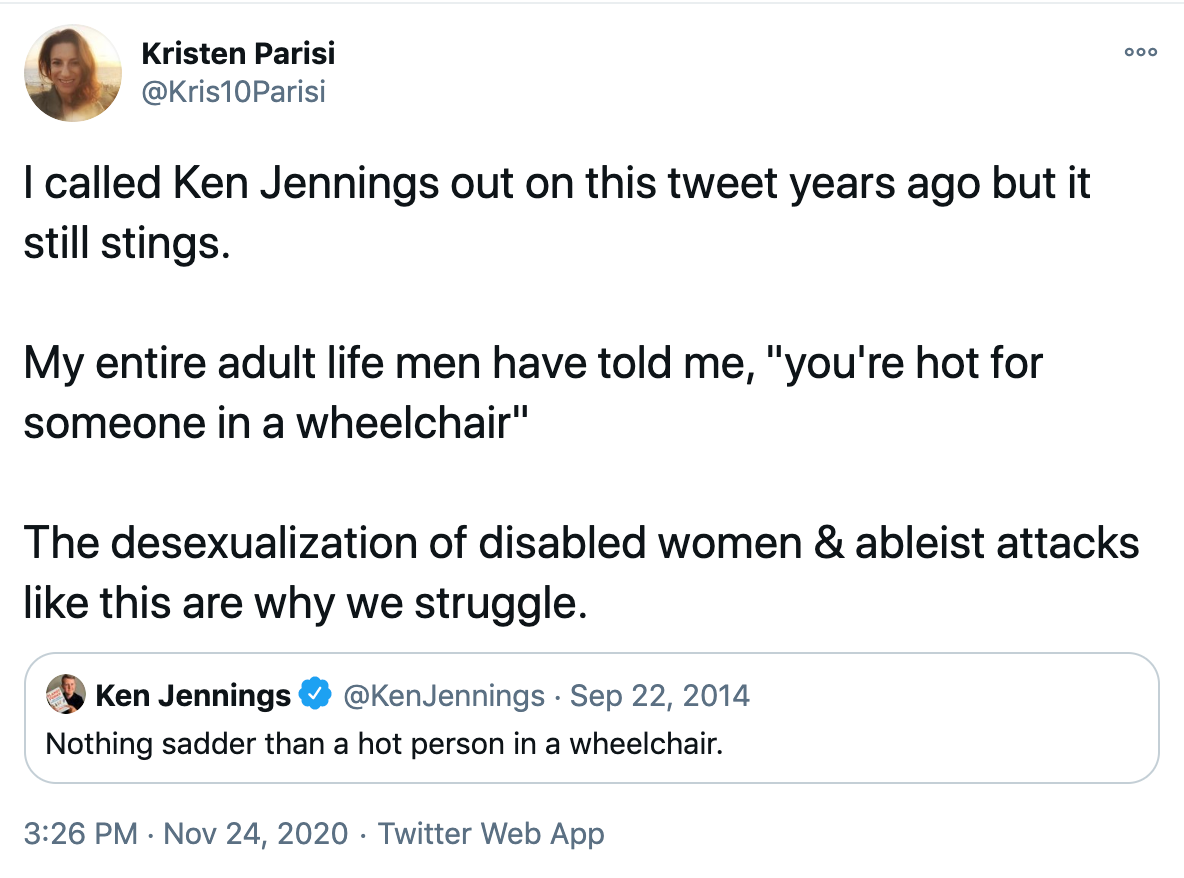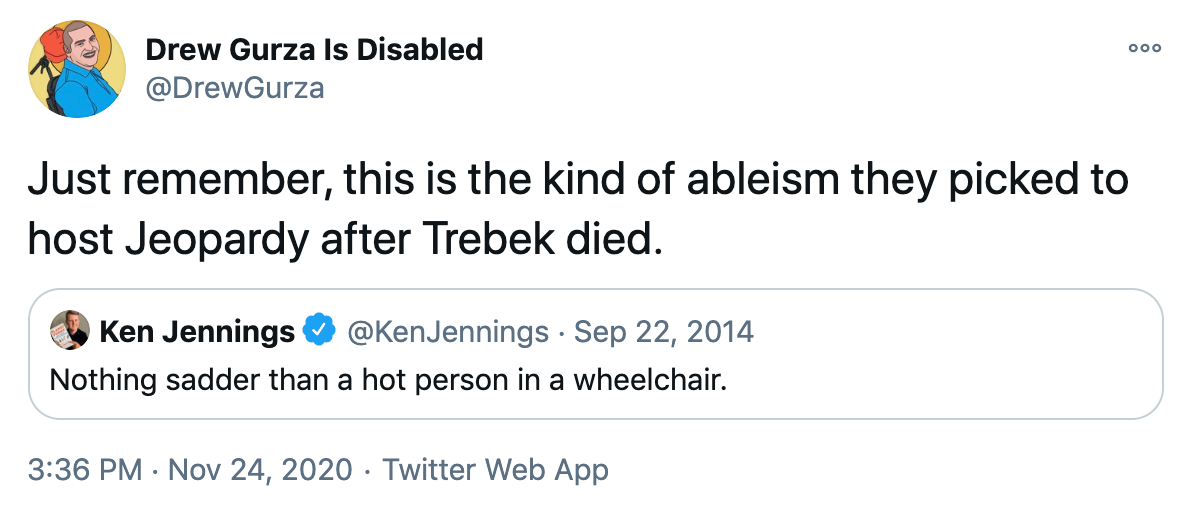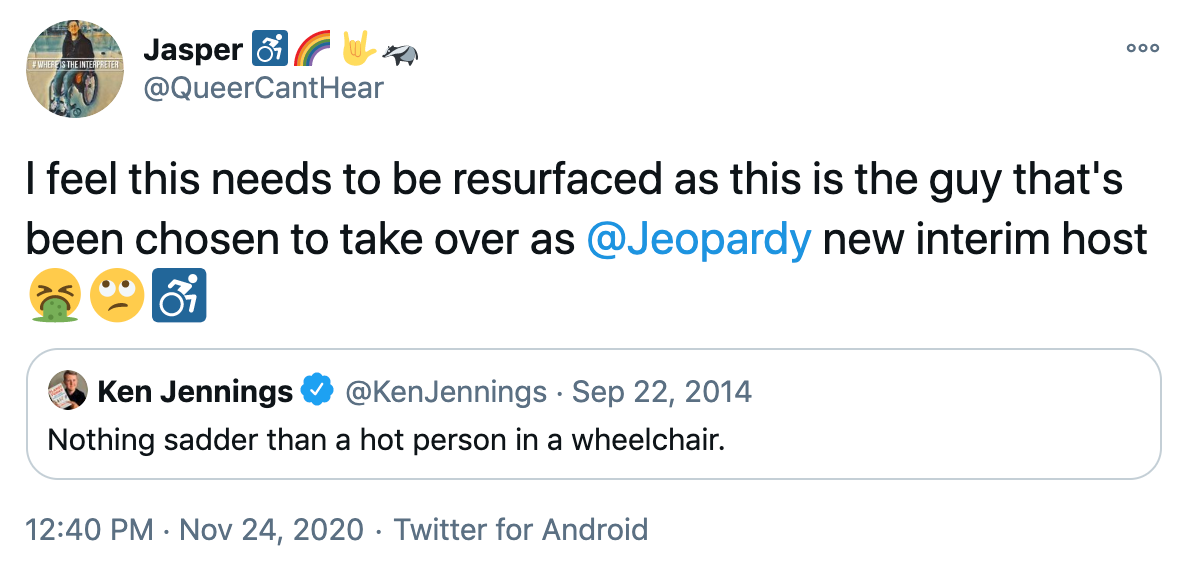 Many Twitter users suggested Jennings shouldn't be allowed to host the show. Former Reading Rainbow LeVar Burton has been a commonly suggested pick for the full-time hosting job.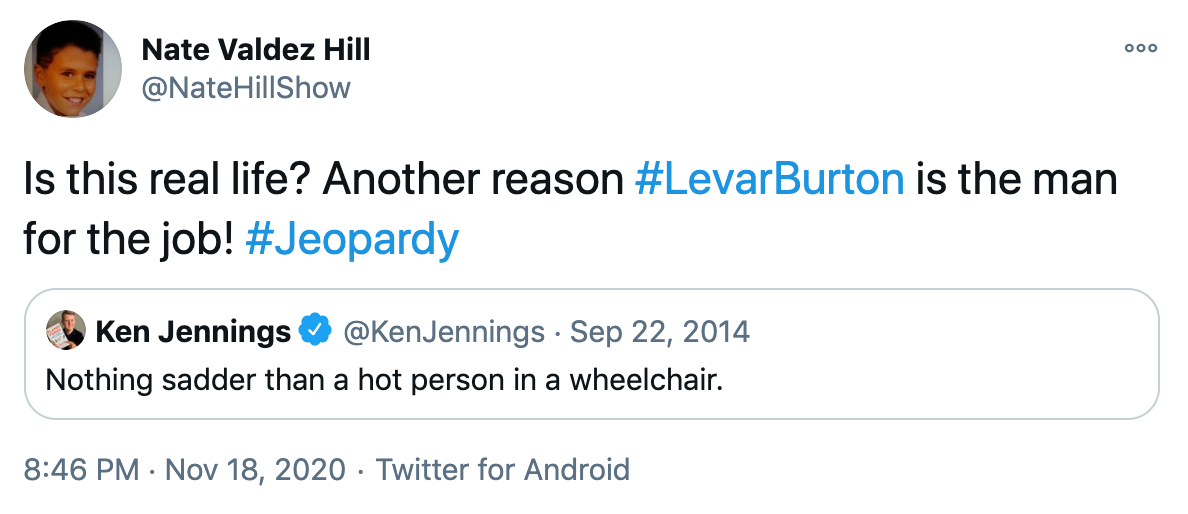 ---
Must-reads on the Daily Dot