A video surfaced showing the June police killing of Jorge Gomez.
Gomez was a Black Lives Matter activist who was fatally shot by police in Nevada, and the video is seemingly contradicting previous statements made by the police, which claimed he pointed an assault rifle at them, according to VICE.
Footage from a nearby surveillance camera shows Gomez running away on a sidewalk. He is being followed by two Las Vegas Metropolitan Police Department (LVMPD) officers in riot gear and rifles pointed at him. The video has no audio. 
After Gomez exits the frame, a few seconds later, a group of eight officers in riot gear and drawn firearms move in his direction.
The video then cuts to another camera from a different angle, which shows Gomez running on the empty sidewalk before suddenly collapsing. 
A few seconds later, the officers emerge, walking toward him while he is motionless on the ground.
VICE reports that he tripped while running away at one point in the footage.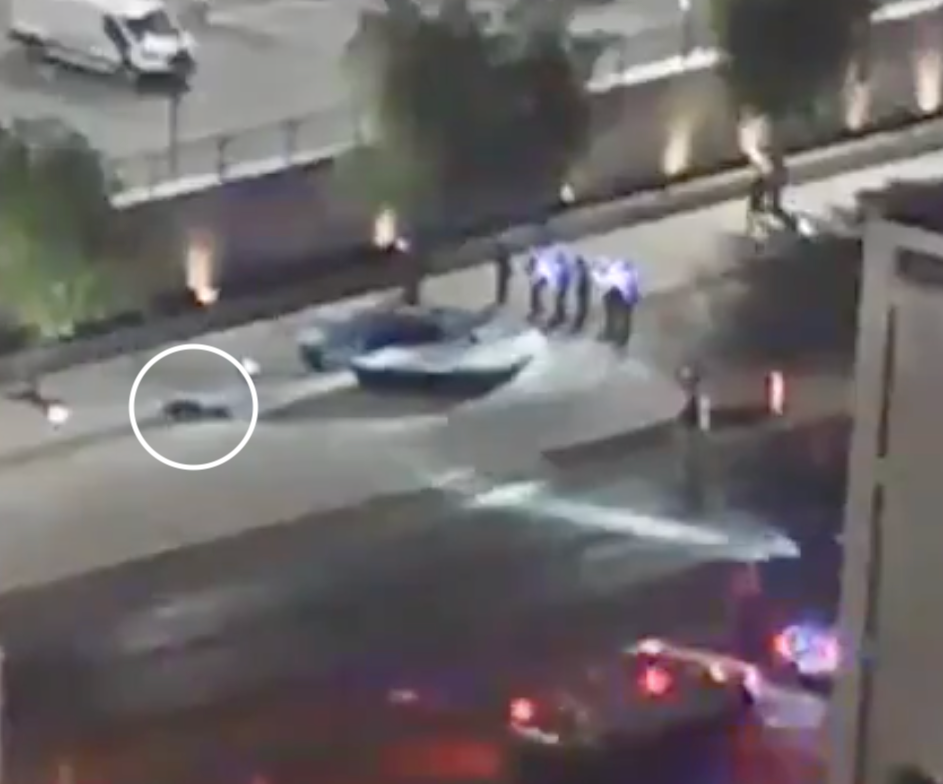 Twitter account @AWKWORDrap shared the video, released by VICE, on Wednesday.
"Another BIPOC murdered by cops, Another fighter for justice targeted," @AWKWORDrap wrote. "This can't be reformed.
The video has been viewed more than 161,000 times in less than 24 hours.
Attorney Dale Galipo, who has been calling for justice for Gomez, told KNTV in Las Vegas that "it was never in his hands" when referring to the weapon the police claimed Gomez was carrying. 
In September, Gomez's family filed a lawsuit against the department and four officers, claiming federal wrongful death and negligence.
On Friday, at a rally held for Gomez, protesters played the video on a screen.
In a statement to KTNV, LVMPD said that the video is "one piece of evidence that is being evaluated in the ongoing investigation."
---
Today's top stories