When Hurricane Hanna made landfall this weekend, some on Twitter credited it with taking down an unusual target.
"Hurricane Hanna blew over the racist MAGA border wall between the US and Mexico," Twitter user Ricky Davila wrote. "Hanna has joined the resistance."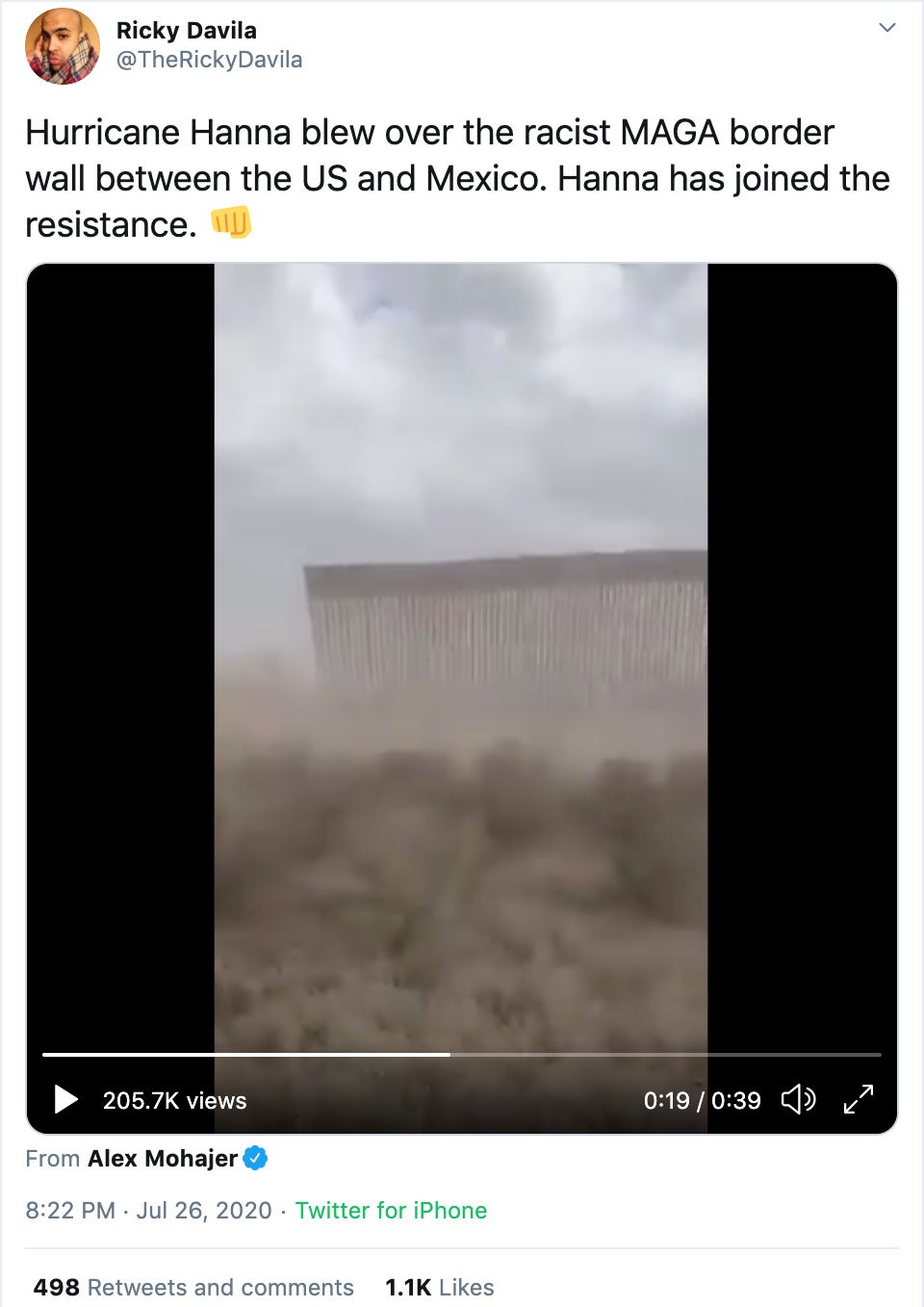 Davila posted a video along with the tweet, which showed strong winds toppling what appeared to be parts of the border wall currently under construction at the U.S.-Mexico border.
PoliticusUSA, which bills itself as "trustworthy and people-powered news," also tweeted that Hurricane Hanna caused part of the border wall to fall down.
"A section of the border wall that Trump has spent nearly four years bragging about was knocked down by Hurricane Hanna," @PoliticusUSA tweeted.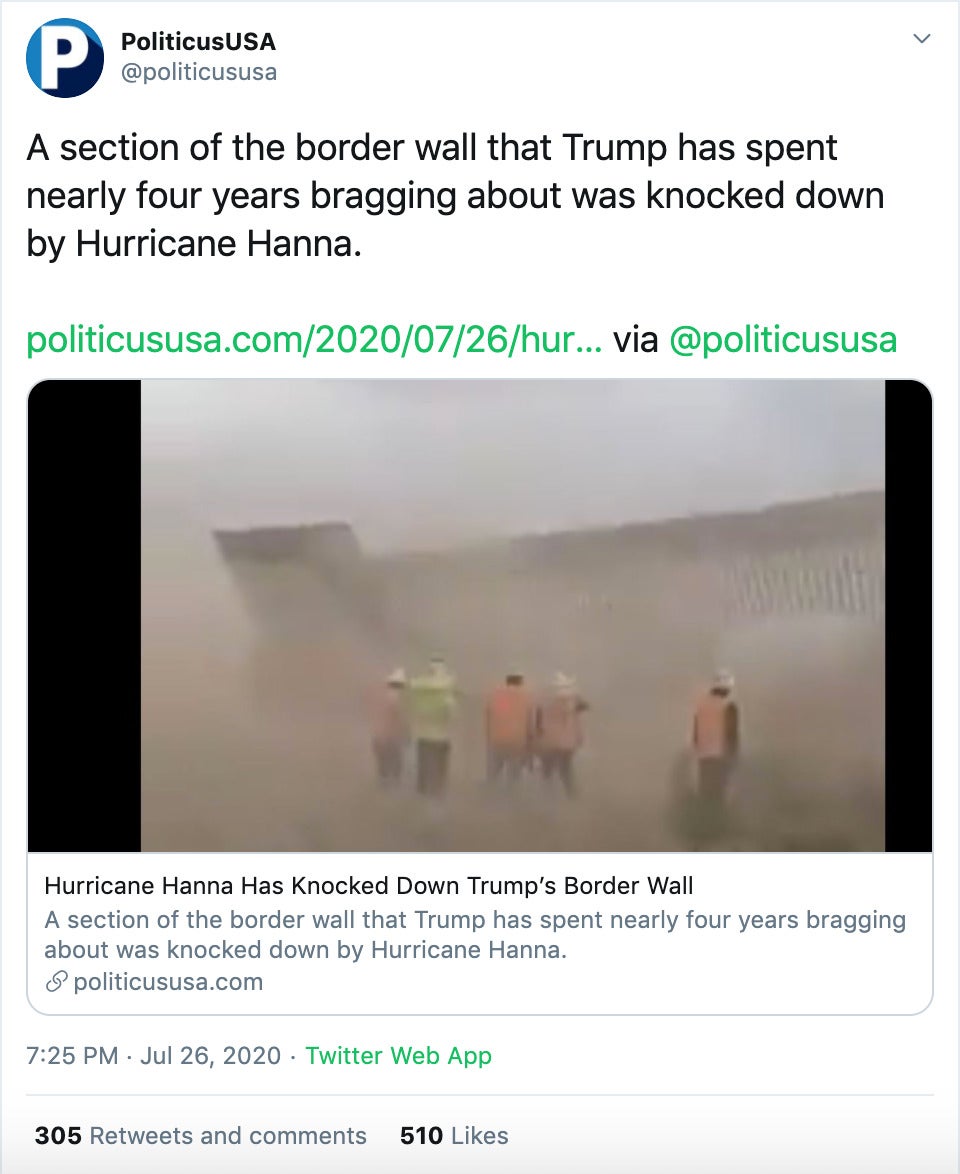 But it appears that PoliticusUSA, Davila, and others who promoted the story may need to reevaluate their sourcing for future posts. U.S. Customs and Border Protection released a statement on Monday saying the hurricane did not damage any parts of the border wall.
"U.S. Customs and Border Protection is not aware of any border wall panels falling over due to Hurricane Hanna hitting the Rio Grande Valley Sector this past weekend," the statement said.
CBP also said the video was filmed in June when "high winds" knocked over an unfinished portion of the wall near Deming, New Mexico.
The agency redirected further questions to the Army Corps of Engineers, which is constructing the project using Department of Defense funds.
A spokesperson for U.S. Customs and Border Protection told the Corpus Christi Caller-Times that Hurricane Hanna hit the area at nighttime, making it impossible for the video, which was filmed during the day, to depict the same storm. 
The Caller-Times also noted that the original viral tweet tying Hurricane Hanna to the border wall damage had been deleted—but not before receiving over 10,000 retweets and 19,000 likes.
READ MORE: