DTF: The 13 best free hookup and sex apps of 2021
Best Dating Apps for casual sex
Limited free use iOS and Android
The good: Adult Friend Finder is notoriously kink-friendly, but the site itself is by and large confusing AF. Luckily, AFF's official app, Adult Friend Finder: Meet & Chat, is nothing like that–it actually has a nearly 5-star rating on the App store. Taking advantage of the basic dating app interface, Adult Friend Finder: Meet & Chat is easy to grapple since it looks and acts a lot like Tinder, it just has way more features. Users can swipe 'til their heart's content in the "stream," apply advanced search filters to help them find locals with similar (or particular) interests, send "winks" to crushes, video chat or voice call friends, enter chatrooms, and join in on flirty games and icebreakers. It has all the makings of one of the best hookup apps of 2021.
The bad: Aside from being free to download and just like the Adult Friend Finder site, the companion app offers very little access to free users. Meaning anyone who downloads the app with the intent of getting something out of it will eventually have to upgrade to a Premium membership–but, to be fair, at $16.99/month it's a lot cheaper than its competitors (like Match.com and eHarmony).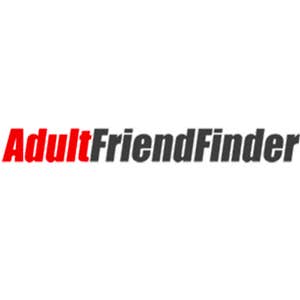 | | |
| --- | --- |
| 1 Month | $39.95 |
| 3 Months | $80.85 |
| 12 Months | $239.40 |
---
Limited free use
The good: With dating services offered in both the US and the UK, your net of options isn't limited to this side of the pond when you sign up for Instant Hookups. The site's layout is reminscent of your run of the mill cam site but we assure you that you won't find any porn on here–just loads of recommendations on where to stream it.
The bad: If you want to make this site work for you, you'll have to be willing to pay into one of its Premium membership tiers–Silver or Gold. It's almost not even worth it to join as a free member because those users are limited to basic search, photo uploads, and sending "hookup now" invitations–which if you can't chat with someone, sending a hookup request is kind of weird?? Oh, and the site is unbearably slow.
---
Free on Android
The good: CasualX brands itself as a Tinder and Craigslist alternative for one-night stands, with users looking for hook-ups, friends with benefits, swinging, extramarital affairs, and anything else sexual without the emotional attachment. Users can get a casual hook-up fairly easy without any strings attached. The app is also organized, easy to use, and provides security features.
The bad: It's a little sketchy, mainly because it might match you with users who are very far away. According to developer responses in the Google Play store, the app is working on this problem.
---
Free on iOS
The good: Tired of searching for dates that never pan out IRL? We've found the hookup app for you. Tonight lets you find a date at the end of the workday and go out that night. Anyone interested in going out that night simply needs to say they're in by 6pm. The app does the rest and sends you both your match and your location for the night, making it one of the best hookup apps of 2021.
The bad: It's currently only available in New York City, and it's not exclusively for hookups. Avoid any confusion by adding a note about what you're looking for in your bio!
---
Free on iOS and Android
The good: Down finds both your Facebook friends and friends of friends and gives you the option of letting them know whether you want to bang or if you're in it for something more. Just like the dating app Hinge allows you to confirm the identities of strangers via mutual contacts, Down does the same. At least you'll know they're real people.
The bad: However, the app presents you with everyone you're friends with on Facebook to swipe through (even if they have yet to join the app). Swiping through your friends for sex is somewhat confusing (Do I actually find that barista from my old neighborhood attractive, or am I just bored?) and masochistic (you'll probably run into this person sometime in the future).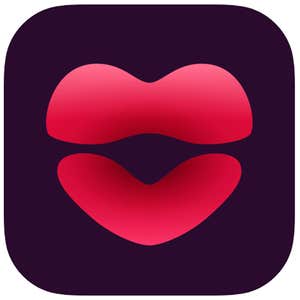 ---
Best apps for dating
Free on iOS and Android
The good: Among the first and most widely used dating apps on the market, Tinder is quite adamant about its goal of fostering genuine human connections versus one-night stands. But, I mean, c'mon. Everyone knows Tinder is very, very casual in its approach to dating. Plus, everybody's on it. Tinder gives you a huge range of local options, which means choices are endless if you live in a larger city.
The bad: Again, everyone's on it. Thus it's difficult to avoid the embarrassment of running (swiping) into somebody you know. Also, it's supposed to be more of a dating app, so men tend to be more subtle—which is good if you're down to get drinks first, but not so much if you're in a hurry.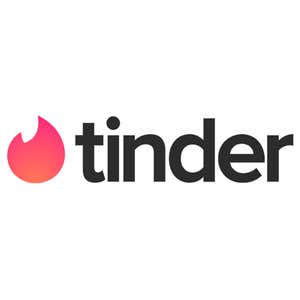 | | |
| --- | --- |
| 1 Month Tinder Plus (aged 18-29) | $9.99 |
| 6 Months Tinder Plus (aged 18-29) | $34.99 |
| 12 Months Tinder Plus (aged 18-29) | $54.99 |
| 1 Month Tinder Gold (aged 18-29) | $14.99 |
| 6 Months Tinder Gold (aged 18-29) | $52.99 |
| 12 Months Tinder Gold (aged 18-29) | $82.99 |
| 1 Month Tinder Plus (aged 30+) | $19.99 |
| 6 Months Tinder Plus (aged 30+) | $60 |
| 12 Months Tinder Plus (aged 30+) | $80 |
| 1 Month Tinder Gold (aged 30+) | $29.99 |
| 6 Months Tinder Gold (aged 30+) | $112.99 |
| 12 Months Tinder Gold (aged 30+) | $149.99 |
---
---
Free on iOS and Android
The good: The theme of Happn is in its name, where users who happen to cross paths also match. The app is a great way to meet new people who frequent the same bar or gym as you and make those moves you never had the guts to do in the first place. The interface is simple, and privacy is a key value in the app. Users will never receive messages from others unless the like is mutual, as well as your location.
The bad: Mutual matches can easily build up over time, and the app doesn't prioritize the matches you cross paths with the most.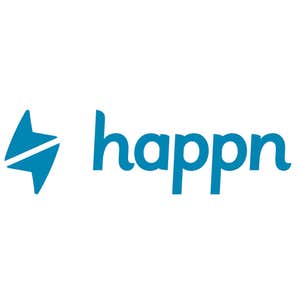 | | |
| --- | --- |
| 1 Month | $24.99 |
| 6 Months | $89.99 |
| 12 Months | $119.99 |
---
Free on iOS and Android
The good: Pure takes away the tedious texting and courtship rituals often required on other dating apps. The service erases the user's info every hour and "prides itself on anonymity." You no longer have to worry about photos lingering on the internet, and everyone on the app is looking for an instant hookup. Another great thing about it is privacy—and assurance that matches are looking for the same thing. Pure seems to be a pretty sex-positive app, which is apparent just from a quick glance at the app's Instagram feed full of erotic art.
The bad: For women especially, safety can be an issue. With total anonymity, there isn't much time to vet potential candidates.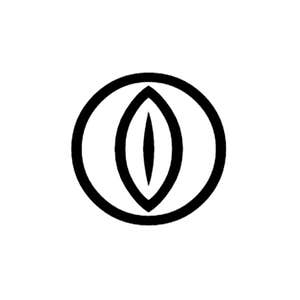 | | |
| --- | --- |
| 1 Week | $14.99 |
| 1 Month | $29.99 |
| Singles Chat Subscription Only | $19.99 |
| PURE Hookup App Pass | $39.99 |
---
Free on iOS
The good: If you don't want to do a ton of swiping, the folks over at Once have you covered with just a few matches per day. This app really attempts to integrate the science of attraction and technology. You can link the Once app to your Fitbit. If you really like a particular match, your heart rate will (supposedly) spike, indicating your body's keen interest. Among the rest, it's one of the best hookup apps of 2021.
The bad: Again, you only get a few matches per day. If the app's daily selection isn't doing it for you, you're out of options.
Best Dating App for LGBT
10) Grindr
Free on iOS and Android
The good: An app created exclusively for gay, bi, trans, and queer people, Grindr shows users in your surrounding area who are looking to hook up—down to how many feet away they're located. You can customize your profile and describe what exactly it is you're looking for to streamline the process of finding your beau for the night (or longer). Don't be surprised by profile pictures that include everything but faces. It's all part of the fun. The majority of guys on Grindr aren't looking for safe conversations. It's easier to skip the formalities and move on to more exciting topics.
The bad: The app has ads, and some of them can be tacky or lengthy videos. Keep in mind that Grindr is primarily dominated by gay men.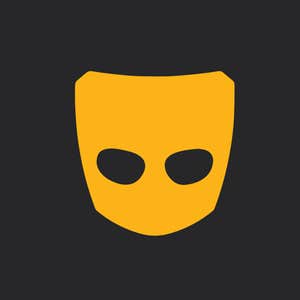 | | |
| --- | --- |
| 1 Month Grindr XTRA | $24.99 |
| 3 Months Grindr XTRA | $20.97 |
| 6 Months Grindr XTRA | $29.94 |
| 12 Months Grindr XTRA | $47.88 |
| 1 Month Grindr Unlimited | $49.99 |
| 12 Months Grindr Unlimited | $299.99 |
---
Limited free use
The good: Xpress wants things to be made super easy for its users, that's why it lets members see who's visited their profile and when–ya know, so if they don't attempt to break the ice you can. Being a sister site to Instant Hookups, Xpress' dating services also aren't limited to the United States but expand globally. Additionally, Xpress requires all its users to thoroughly fill out their profile before they get to matchmaking, even offering the option to upload a profile video (instead of a standard .jpeg). So if you think photos are a solid indicator of personality, well, just wait until you see some of these mini motion pictures.
The bad: Unless you're willing to upgrade to a Premium membership, Xpress isn't much use since it limits the amount of access it allows free members. The site also has the same loading issues as Instant Hookups, so unless you're patient, you might not want to even give it a try.
---
Limited free use iOS and Android
The good: Whiplr caters to the kink community, getting beyond the small talk and into the nitty-gritty of specific fetishes. Right from the start, it matches you up with different fetish communities and a variety of choices, such as Just Curious, Objects, and Behavior. Like Pure and Feeld, it skips the preliminaries and gets straight to the dirty stuff. Whiplr also allows you to delete any photos you send someone (unless, of course, they do screengrabs), just in case you change your mind.
The bad: Free use is limited, and a monthly subscription can get pricey. There's also a decent amount of users who read 50 Shades of Grey and decided it was a great way to get into women's pants—and then there are those who just watched the movie and want to get their feet wet.
---
Free on iOS and Android
The good: Always wanted to have a threesome but never had the people to do it with? There's an app for that. Feeld combines the ease of swiping through a dating app with the notion that three can play. You log in through Facebook, choose the composition of your group (2+1 or 1+1+1), and swipe away. It works like Tinder, so the platform is fairly straightforward and familiar. You now also have the option to change your name after logging in with Facebook. It's one of the best hookup apps for 2021.
The bad: It was so much like Tinder that the app is suing the company. But any implied naming similarities have apparently been remedied in the rebranding.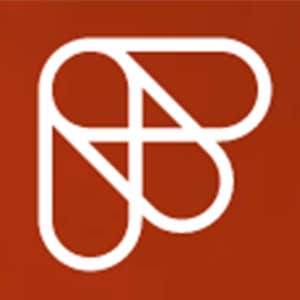 | | |
| --- | --- |
| 1 month | $11.99 |
| 3 months | $23.99 |
---
This dating app matches couples on things they love to hate.
Introducing 2 GIRLS 1 PODCAST. Alli Goldberg and Jen Jamula (two actors who perform bizarre internet content on stage) have hilarious and humanizing conversations with Bronies, top Reddit mods, professional ticklers, video game archaeologists, dating app engineers, adult babies, cuddling specialists, vampires, Jedi, living dolls, and more.
Here's an episode you might enjoy:
Or subscribe to 2 GIRLS 1 PODCAST in your favorite podcast app.
Editor's note: This article is regularly updated for relevance.
The Daily Dot may receive a payment in connection with purchases of products or services featured in this article. Click here to learn more.
---