Looking to leave your vanilla sex life behind and break into the exciting world of kink? You've probably heard the term thrown around on the internet or mentioned mysteriously on popular TV shows. But what does kink mean? What does being kinky entail? How do you discover your kinks and find out what works for you and your partner?
We suggest putting aside your Fifty Shades of Grey and Twilight kink fanfiction for a much more interesting and inclusive look into what it really means to be kinky—and how kink can change sex and intimacy.
What does kink mean?
There are a lot of different ways to define "kink" that range from extraordinarily broad to super specific. But put very simply, a kink is anything that falls under non-traditional sexual and intimate desires, practices, or fantasies. The word non-traditional will mean different things to different people based on cultural backgrounds, but in most contexts, the definition encompasses anything that falls outside or romantic, intercourse-based sex between two people. This can include things that range from light bondage like handcuffs, ropes, or tape, to practices like public humiliation, foot-worship, domination/submission, and group sex.
What's the difference between having a kink and being kinky? 
Let's say you like being choked and occasionally have group sex with your partner, but other than that, you mostly subscribe to the standard sexual and romantic practices your parents could barely bring themselves to educate you about. A few kinks or kinky habits don't brand you as a kinkster if that's not how you identify. Conversely, there's absolutely no rule telling you that you can't identify as kinky on the basis of one or two kinks. Identity is largely helpful in finding community and for you to define yourself—you get to make that choice over whether you identify as kinky or not.
READ MORE:
What is a kinkster?
According to Wordnik, a kinkster is someone who enjoys kinky sex. But as we establish down below, kink doesn't always have to involve sex itself. According to Kinkly, a kinkster is someone who enjoys sexual activities that are seen as apart from the sexual norms of their culture, or kinks. If you're kinky, or have a few kinks or kinky habits, you may identify yourself as a kinkster, but you also may not depending on how you feel. Similar to identifying as kinky, identifying yourself as a kinkster is up to you.
I'm kinky. Does that automatically make me queer?
If you're a cisgender, heterosexual kinky person, the short answer is no.
In 2017, HuffPost's "Queer Voices" made the argument that non-normative sex and fetishes fall under the umbrella of queer. There are several problems with the argument, one of them that the crux of it lies in the author reducing the lives of queer/non-binary/LGBTQ folks to fetishes. Calling all kink inherently queer also diminishes the experiences of folks who have been dehumanized, banned from using the correct bathroom, denied public services, or murdered because of they are gay, lesbian, bisexual, trans, or nonbinary.
As a writer at Huck Magazine puts it:
Queerness is an all-encompassing thing—an act of political resistance through its very existence—not just a rejection of what's considered "normal" through alternative sexual practices. To reduce the queer identity to that is an over-simplification and an insult. Queerness steps outside these norms, and defies the gender and sexual binary. Being queer is about identity, and that is more powerful and goes far beyond the sex we do (or don't) have.
How do my partner(s) and I get kinky? 
Before all else, make sure to honor the two most important rules of kink: communication and consent.
If you're thinking of trying something kinky in bed (or elsewhere, since beds are pretty traditional places to have sex, after all), have an open and honest conversation with anyone who will be involved and outline your desires—but not without asking them about theirs, too. A kinky desire alone doesn't give you a free pass to enact it; as with all sex and romantic activity, there must be explicit consent to move forward and that consent is not written in stone. You or your partner can change your mind at any time about what's comfortable and what's not OK.
Now onto the fun stuff: One of the best ways to get started on your kink journey is research. The internet is a bottomless resource hub for all your kink questions, which includes kink education videos, kink communities, step-by-step guides, kink and feminism/racial identity blogs, equipment guides for beginners, resources for specific kinks, and lots more videos.


READ MORE:
How do I learn about my own kink(s)?
Both kink beginners and veterans can use the "Yes, No, Maybe So" checklist as a tool to learn about their own kinks and, if they're comfortable, share the list with a partner. Scarleteen recommends filling it out by hand or reading it through before discussing with a partner, but it all depends on your individual comfort level. As the authors point out, "Lists like this are not finish lines but starting points: for evaluating your own sexuality and/or for deeper conversations with someone else. This is so you can start thinking about things for yourself, or start having conversations with a partner." There are many different versions of the "Yes, No, Maybe So" checklist, like this visual guide from Autostraddle, this polyamory checklist, and this kink rating system to also peruse through.
Many people also use this online BDSM quiz, which lets you answer questions on a spectrum rather than a simple "yes" or "no." But the quiz doesn't explicitly include space for queer, trans, or nonbinary folks—though you can mark "bicurious," "bisexual," "heteroflexible," or "strictly lesbian/gay" in the "Sexual Orientation" section.
What's the difference between BDSM and kink?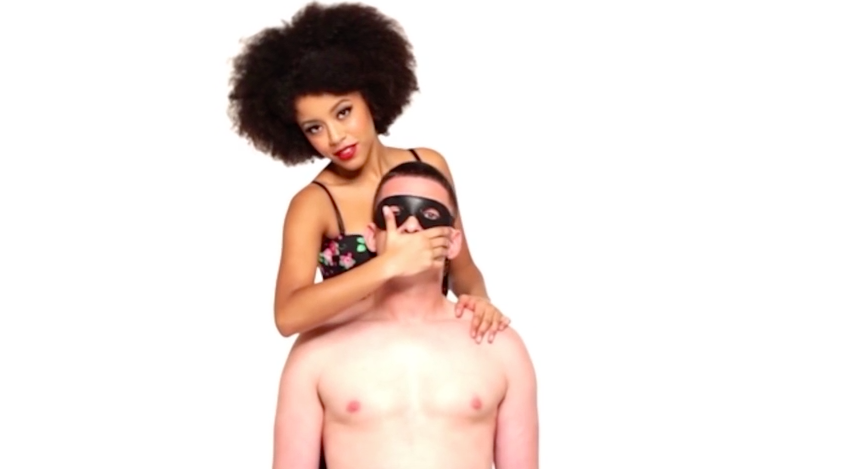 For many people, BDSM—an acronym for bondage/discipline, dominance/submission, sadism/masochism—is a subcategory of kink. The desires and practices that fall under BDSM can be classified as non-traditional sexual, intimate, or romantic behaviors—pain, domination, submission, and being tied up can all be considered kinky things.
For others, there are important or notable differences between kink and BDSM. A post on Kink Weekly states: "As I see it—and this is simply my opinion—the difference [between kink and BDSM] is that BDSM has an implied power exchange; kink does not. It is really that simple. BDSM has a lot more structure—and thus it has greater 'staying power.'"
Whether you see BDSM as a way to have kinky sex or believe that the two exist outside one another is largely up to you. Plus, if you ever hear a partner using the two together, you can always ask how or why they conflate or differentiate (though asking doesn't always entitle you to an answer). Such a conversation can give you a better idea of their boundaries and desires.
Is forcing someone to do something they don't want to kinky?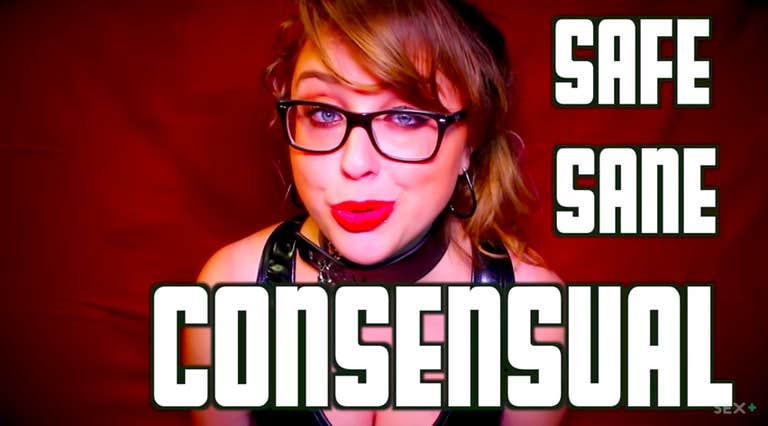 Any kinky activity done without consent is abuse, plain and simple.  
Does kink always have to involve sex?
Definitely not. You can be kinky during foreplay, kinky over the phone, use kinky language, or simply create a kinky scenario. You don't have to touch, or even orgasm, to get kinky.
Ready to get started and want more kink resources? Check out Whiplr, Kinkly, any book or movie other than Fifty Shades of Grey, and read these facts about kink.
Editor's note: This article is regularly updated for relevance.