Editor's note: This article is regularly updated for relevance. 
Cheap vibrators are plentiful in the world of sex toys, but that doesn't make it any easier to find one that fits your needs. Luckily for you, all of that is about to change. Check out our list of the best cheap sex toys on Amazon to add to your arsenal for less than $40.
Cheap vibrators and sex toys that you can buy online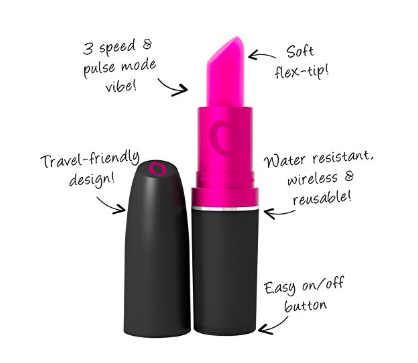 Amazon rating: 4 out of 5 stars
If this discreet lil vibe rolls out of your bag, you can rest assured that you have absolutely nothing to worry about! This four-function vibrator features soft silicone for a flexible tip with targeted stimulation. Plus, it's water-resistant and wireless! As cheap vibrators go, you really can't beat it.
Price: $12.50 (regularly $14.97)

---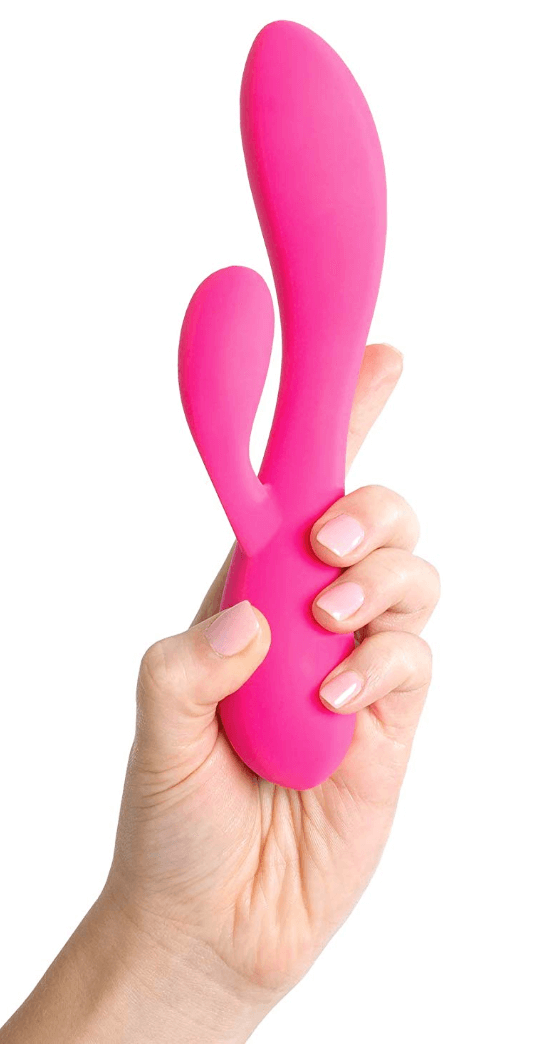 Amazon rating: 4 out of 5 stars
If you don't want to sacrifice power for the price, PlusOne is an adult toy brand you should become familiar with. Almost all of the toys retail for under $30 and you can even find them in-store at your local Walmart, so if you don't have Prime shipping, maybe keep the privacy with a trip through self-checkout? Out of all the entire PlusOne collection, my personal favorite is the Rabbit Vibrator–like all PlusOne toys it's powerful, waterproof, rechargeable, and kind of noisy. But what sets it aside from the others is the fact that each arm (or tip) vibrates individually. So along with 10 vibration modes, users are able to play around with both arms together and separately. 
Price: $29.96
---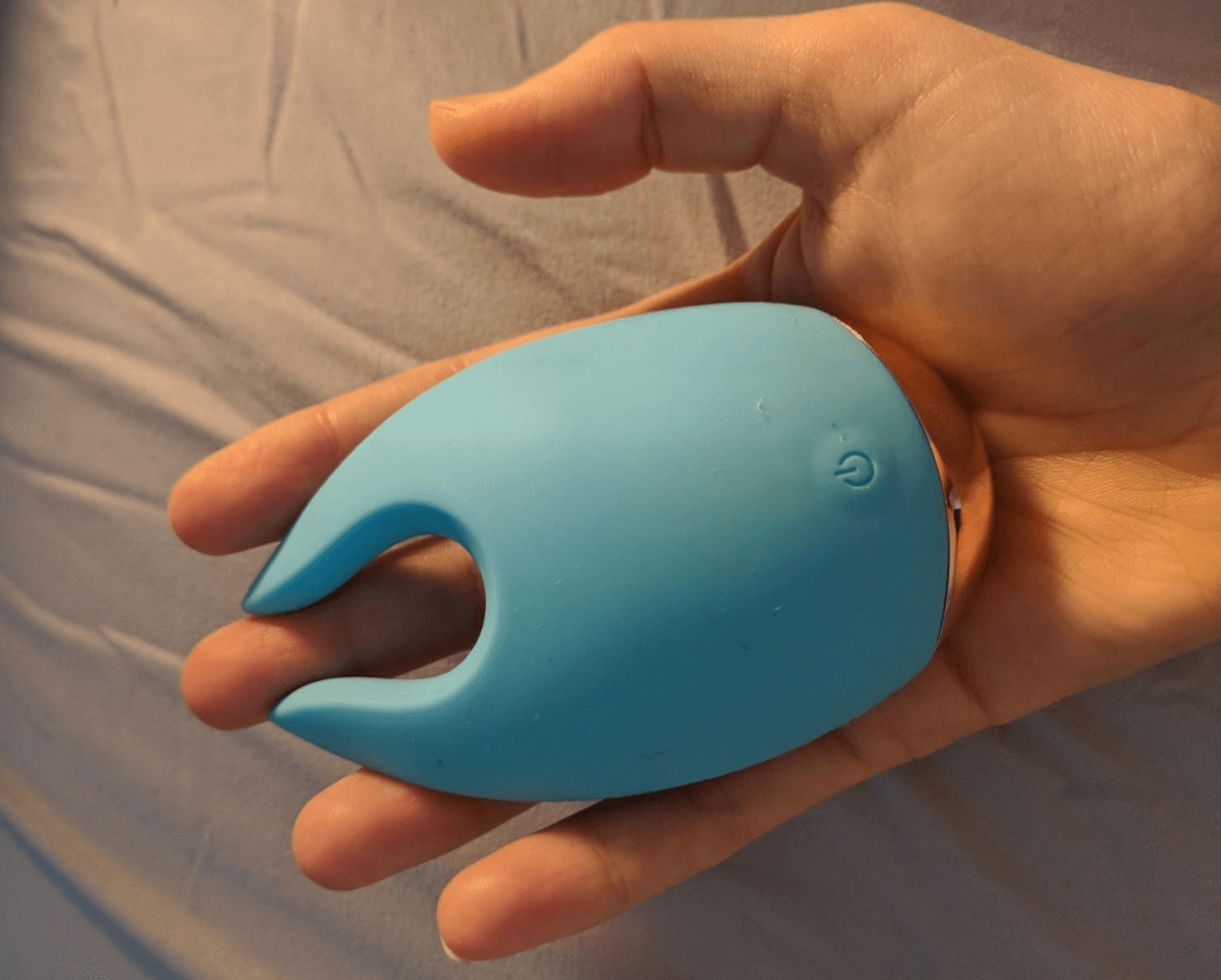 Amazon rating: 4.5 out of 5 stars
The latest trend in sex tech is the "sucking vibe," but that doesn't mean it's for everyone. Especially those who tend to be more sensitive in their nether region (myself included), y'all would probably benefit from a more traditional clit vibe. They tend to be a little less intense than their more evolved counterparts, but that doesn't mean they're less pleasing! Take the Pixie by Sweet Vibrations, for example, it features dual-stimulators at either end and 10 pleasure settings from a soft rumble to more extreme patterns. And unlike the sucking vibes, the Pixie is versatile–capable of clitoral, nipple, and perineum stimulation.
Price: $39.99 (regularly $49.99) 
---
Amazon rating: 4 out of 5 stars
If you're looking for something super realistic but that also allows room for creativity, meet your match. This hyperrealistic 7″ dildo is made from FDA-approved silicone and features a suction cup base so you can stick it to walls, the floor, your tub, or if you're really limber, your ceiling.
Price: $8.99+
---

Amazon rating: 5 out of 5 stars
Fan of everything anal? These sensational lovers beads were made with you in mind–the swirl shape is said to heighten your enjoyment by providing a unique form of stimulation (in this case, a rotating feeling). Designed with body-safe silicone and a helpful grip, the anal beads are easy to insert, waterproof, lube-friendly, and most importantly, easy-to-clean. 
Price: $12 (regularly $18)
---
Amazon rating: 5 out of 5 stars
When you're looking for a firmer solution to plastic or glass sex toys, you probably wouldn't think about ceramic as being an option. Thanks to Pipedream Products, it is. This collection is body-safe, nonporous, hypoallergenic, and eco-friendly. Best of all, you can even use ceramic sex toys with cold or hot water for temperature play. And if you're looking for something animated, Ceramix No. 9 (pictured above) is exactly what you need.
Price: $17.50
---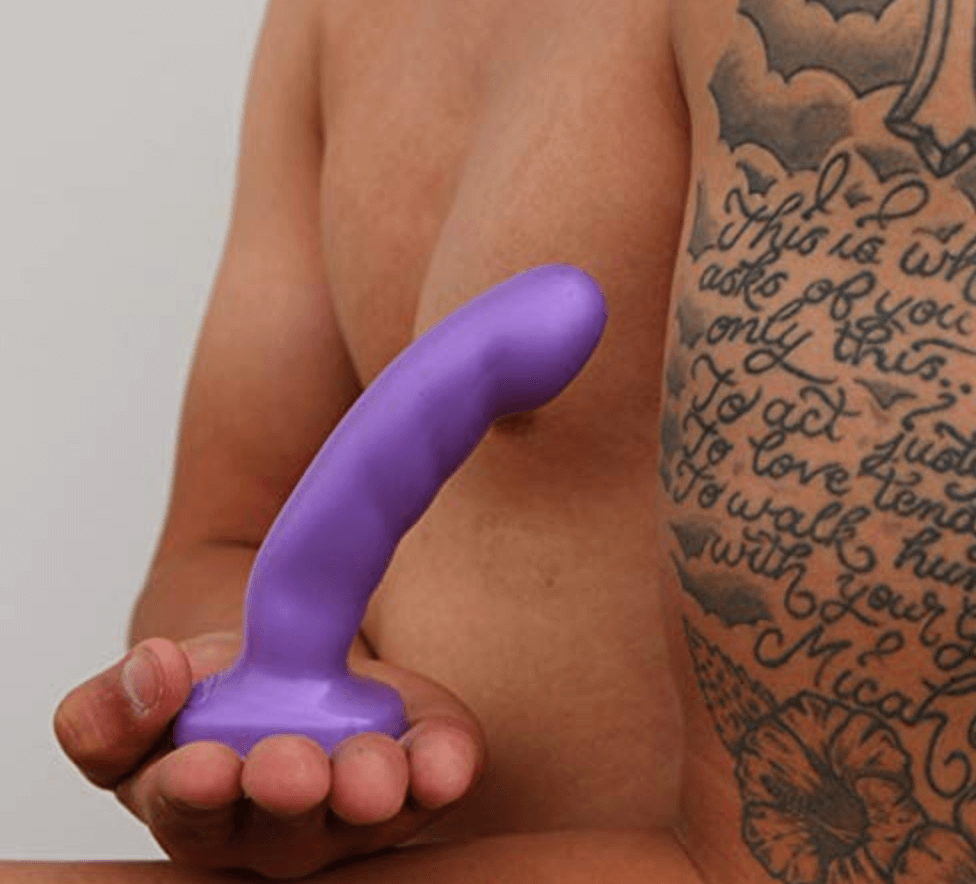 Amazon rating: 4 out of 5 stars
A bit phallic and designed with body-safe silicone, the Acute dildo by Tantus is 6 inches long (with 5.25 of those insertable) and 2.75 inches wide (the top diameter measuring at 1.25 inches). With a slight (acute, if you will) curvature in its spine, it's an ideal choice for G or P-spot stimulation, its flared base also means it should be compatible with most strap-on harnesses. Crafted with superior durability in mind Acute is not only bleach-safe, but users can safely pop it into the dishwasher for a deep clean. 
Price: $35.99
---
Amazon rating: 3.5 out of 5 stars
An alternative to Fleshlights, each TENGA egg is intended for one-time use only and is designed with a squishy, rubbery material called TPE. Reviewers claim these male masturbators do have a bit of a learning curve (like figuring out how fiercely you can stroke with it) and recommend using the toy with some lube–everything's better a little wet, right?!
Price: $13.98
MORE BAZAAR DEALS:
The Daily Dot may receive a payment in connection with purchases of products or services featured in this article. Click here to learn more.