If you've been gifted a Kindle having something to read right off the bat will be your first order of business. That's why we've assembled a list of the best selling Kindle books of 2017 – for every type of reader. So whether you're into dystopian novels, memoirs, or poetry, there's something on this list for you.
Plus if you're an Amazon Prime member, you get access to the Kindle Lending Library. You can check out a book for free every month, and with new titles added each month you'll never run out of options to choose from. But for big readers, Kindle Unlimited exists to help feed your hunger for new material. The standalone service costs $9.99 a month and allows you to download most eBooks for free. So go on and get reading! You can thank us later.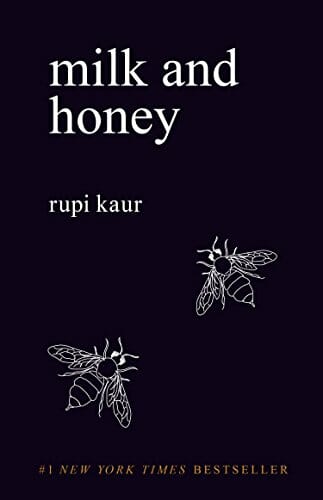 From the publisher: The book is divided into four chapters, and each chapter serves a different purpose. Deals with a different pain. Heals a different heartache. Milk and Honey takes readers through a journey of the most bitter moments in life and finds sweetness in them because there is sweetness everywhere if you are just willing to look.
Price on Amazon: $4.99 (regularly $9.99)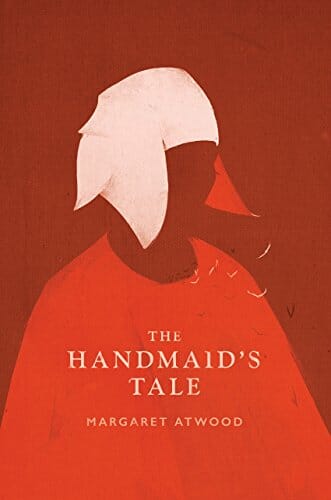 From the publisher: The Handmaid's Tale is a novel of such power that the reader will be unable to forget its images and its forecast. Set in the near future, it describes life in what was once the United States and is now called the Republic of Gilead, a monotheocracy that has reacted to social unrest and a sharply declining birthrate by reverting to, and going beyond, the repressive intolerance of the original Puritans. The regime takes the Book of Genesis absolutely at its word, with bizarre consequences for the women and men in its population.
Price on Amazon: $9.99 (regularly $15.95)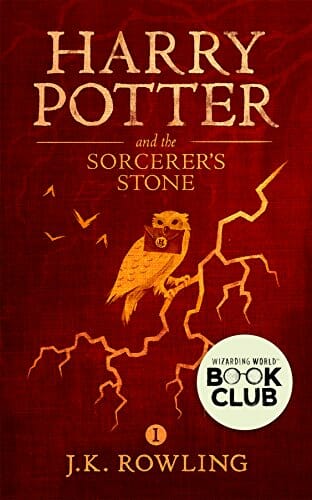 From the publisher: Harry Potter has never even heard of Hogwarts when the letters start dropping on the doormat at number four, Privet Drive. Addressed in green ink on yellowish parchment with a purple seal, they are swiftly confiscated by his grisly aunt and uncle. Then, on Harry's eleventh birthday, a great beetle-eyed giant of a man called Rubeus Hagrid bursts in with some astonishing news: Harry Potter is a wizard, and he has a place at Hogwarts School of Witchcraft and Wizardry. An incredible adventure is about to begin!
Price on Amazon: $8.99 (regularly $10.99)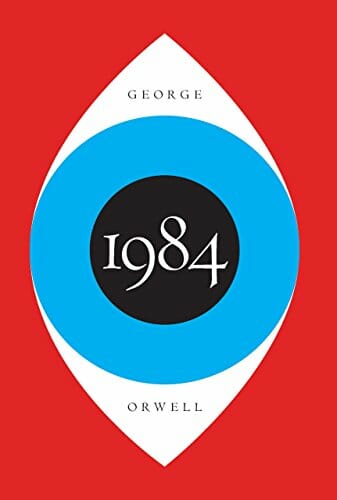 From the publisher: In 1984, London is a grim city in the totalitarian state of Oceania where Big Brother is always watching you and the Thought Police can practically read your mind. Winston Smith is a man in grave danger for the simple reason that his memory still functions. Drawn into a forbidden love affair, Winston finds the courage to join a secret revolutionary organization called The Brotherhood, dedicated to the destruction of the Party. Together with his beloved Julia, he hazards his life in a deadly match against the powers that be.
Price on Amazon: $9.99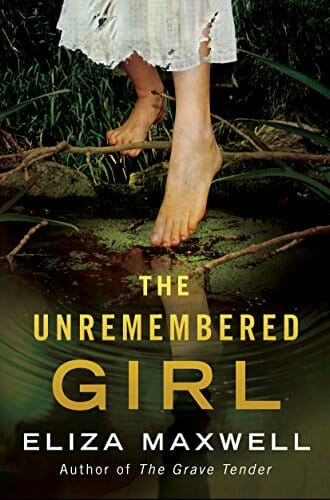 From the publisher: In the deep woods of East Texas, Henry supports his family by selling bootleg liquor. It's all he can do to keep his compassionate but ailing mother and his stepfather—a fanatical grassroots minister with a bruising rhetoric—from ruin. But they have no idea they've become the obsession of the girl in the woods. Abandoned and nearly feral, Eve has been watching them, seduced by the notion of family—something she's known only in the most brutal sense. Soon she can't resist the temptation to get close. Where Henry's mother sees a poor girl in need, his father sees only wickedness. When Henry forges an unexpected bond with Eve, he believes he might be able to save her. He doesn't know how wrong he is. Eve is about to take charge of her own destiny—and that of Henry's family. As both their worlds spin violently out of control, Henry must make an impossible choice: protect the broken woman who's claimed a piece of his soul, or put everyone he loves at risk in order to do the right thing.
Price on Amazon: $4.99 (regularly $14.95)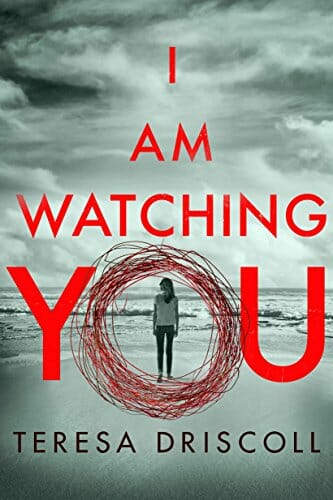 From the publisher: When Ella Longfield overhears two attractive young men flirting with teenage girls on a train, she thinks nothing of it—until she realises they are fresh out of prison and her maternal instinct is put on high alert. But just as she's decided to call for help, something stops her. The next day, she wakes up to the news that one of the girls—beautiful, green-eyed Anna Ballard—has disappeared. A year later, Anna is still missing. Ella is wracked with guilt over what she failed to do, and she's not the only one who can't forget. Someone is sending her threatening letters—letters that make her fear for her life. Then an anniversary appeal reveals that Anna's friends and family might have something to hide. Anna's best friend, Sarah, hasn't been telling the whole truth about what really happened that night—and her parents have been keeping secrets of their own. Someone knows where Anna is—and they're not telling. But they are watching Ella.
Price on Amazon: $4.99 (regularly $14.95)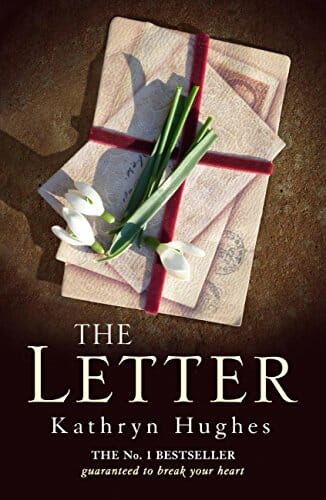 From the publisher: Tina Craig longs to escape her violent husband. She works all the hours God sends to save up enough money to leave him, also volunteering in a charity shop to avoid her unhappy home. Whilst going through the pockets of a second-hand suit, she comes across an old letter, the envelope firmly sealed and unfranked. Tina opens the letter and reads it – a decision that will alter the course of her life forever. Billy Stirling knows he has been a fool, but hopes he can put things right. On 4th September 1939 he sits down to write the letter he hopes will change his future. It does – in more ways than he can ever imagine.
Price on Amazon: $1.99 (regularly $13.99)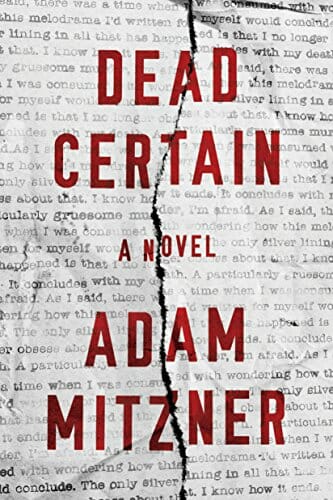 From the publisher: Ella Broden is living a double life. By day, Ella works as a buttoned-up attorney on some of the city's most grueling cases. By night, she pursues her passion for singing in the darkest clubs of Manhattan. No one knows her secret, not even Charlotte, the younger sister she practically raised. But it seems she's not the only one in the family with something to hide. When Charlotte announces she's sold her first novel, Ella couldn't be more thrilled…until she gets a call that her sister's gone missing. Ella starts investigating with the help of Detective Gabriel Velasquez, an old flame in the NYPD, and what she finds is shocking. If art imitates life, then her sister's novel may contain details of her real-life affairs. And any one of her lovers could be involved in her disappearance. Desperate to bring Charlotte home, Ella works through her list of suspects, matching fictitious characters with flesh-and-blood men. But will it be too late to save the sister she only thought she knew?
Price on Amazon: $4.99 (regularly $15.95)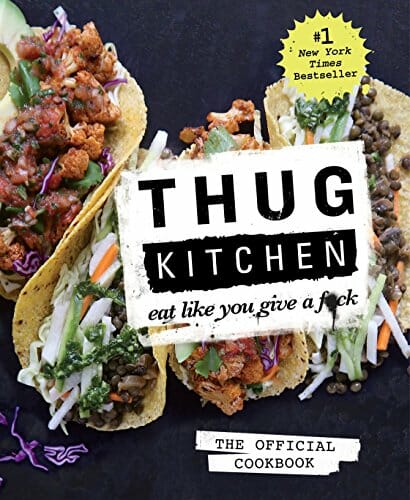 From the publisher: Thug Kitchen started their wildly popular web site to inspire people to eat some Goddamn vegetables and adopt a healthier lifestyle. Beloved by Gwyneth Paltrow ("This might be my favorite thing ever") and named Saveur's Best New Food blog of 2013–with half a million Facebook fans and counting–Thug Kitchen wants to show everyone how to take charge of their plates and cook up some real f*cking food. Yeah, plenty of blogs and cookbooks preach about how to eat more kale, why ginger fights inflammation, and how to cook with microgreens and nettles. But they are dull or pretentious as hell–and most people can't afford the hype. Thug Kitchen lives in the real world. In their first cookbook, they're throwing down more than 100 vegan recipes for their best-loved meals, snacks, and sides for beginning cooks to home chefs. (Roasted Beer and Lime Cauliflower Tacos? Pumpkin Chili? Grilled Peach Salsa? Believe that sh*t.) Plus they're going to arm you with all the info and techniques you need to shop on a budget and go and kick a bunch of ass on your own. This book is an invitation to everyone who wants to do better to elevate their kitchen game. No more ketchup and pizza counting as vegetables. No more drive-thru lines. No more avoiding the produce corner of the supermarket. Sh*t is about to get real.
Price on Amazon: $9.99 (regularly $19.50)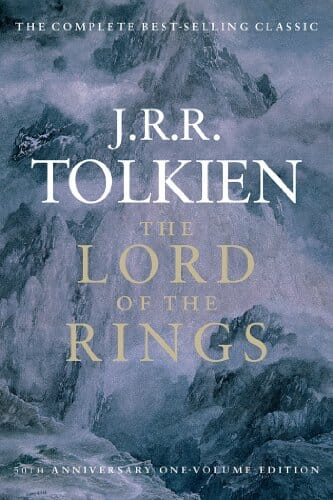 From the publisher: In ancient times the Rings of Power were crafted by the Elven-smiths, and Sauron, the Dark Lord, forged the One Ring, filling it with his own power so that he could rule all others. But the One Ring was taken from him, and though he sought it throughout Middle-earth, it remained lost to him. After many ages it fell by chance into the hands of the hobbit Bilbo Baggins. From Sauron's fastness in the Dark Tower of Mordor, his power spread far and wide. Sauron gathered all the Great Rings to him, but always he searched for the One Ring that would complete his dominion. When Bilbo reached his eleventy-first birthday he disappeared, bequeathing to his young cousin Frodo the Ruling Ring and a perilous quest: to journey across Middle-earth, deep into the shadow of the Dark Lord, and destroy the Ring by casting it into the Cracks of Doom. The Lord of the Rings tells of the great quest undertaken by Frodo and the Fellowship of the Ring: Gandalf the Wizard; the hobbits Merry, Pippin, and Sam; Gimli the Dwarf; Legolas the Elf; Boromir of Gondor; and a tall, mysterious stranger called Strider. This new edition includes the fiftieth-anniversary fully corrected text setting and, for the first time, an extensive new index.
Price on Amazon: $16.99 (regularly $20.00)
From the publisher: It's a new school year, and Greg Heffley finds himself thrust into middle school, where undersized weaklings share the hallways with kids who are taller, meaner, and already shaving. The hazards of growing up before you're ready are uniquely revealed through words and drawings as Greg records them in his diary. In book one of this debut series, Greg is happy to have Rowley, his sidekick, along for the ride. But when Rowley's star starts to rise, Greg tries to use his best friend's newfound popularity to his own advantage, kicking off a chain of events that will test their friendship in hilarious fashion.
Price on Amazon: $7.99 (regularly $12.56)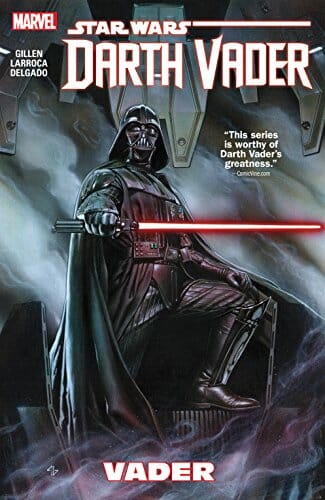 From the publisher: The original Dark Lord of the Sith stars in his first ongoing series! Ever since Darth Vader's first on-screen appearance, he has become one of pop-culture's most popular villains. Now, follow Vader straight from the ending of A NEW HOPE (and the pages of the new STAR WARS comic book) into his own solo adventures — showing the Empire's war with the Rebel Alliance from the other side! But when a Dark Lord needs help, who can he turn to? As Vader pursues a very personal vengeance against the Rebels and investigates the Emperor's secret machinations, he clashes with weapons scavenger Aphra and deadly Battle Droids, and returns to Geonosis to build an army. But some very powerful people don't want him to learn the truths he seeks! Guest-starring Jabba the Hutt, Boba Fett and more!
Price on Amazon: $2.99 (regularly $10.99)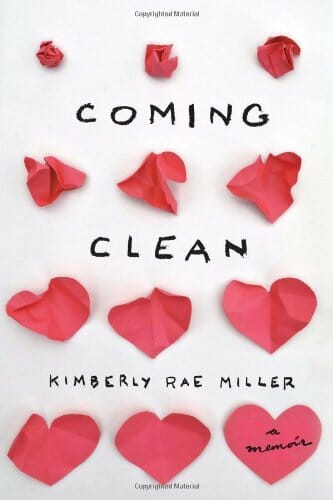 From the publisher: Kimberly Rae Miller is an immaculately put-together woman with a great career, a loving boyfriend, and a beautifully tidy apartment in Brooklyn. You would never guess that behind the closed doors of her family's idyllic Long Island house hid teetering stacks of aging newspaper, broken computers, and boxes upon boxes of unused junk festering in every room—the product of her father's painful and unending struggle with hoarding. In this dazzling memoir, Miller brings to life her experience growing up in a rat-infested home, hiding her father's shameful secret from friends for years, and the emotional burden that ultimately led to her suicide attempt. In beautiful prose, Miller sheds light on her complicated yet loving relationship with her parents, which has thrived in spite of the odds. Coming Clean is a story about recognizing where you come from and understanding the relationships that define you. It is also a powerful story of recovery and redemption.
Price on Amazon: $5.99 (regularly $13.95)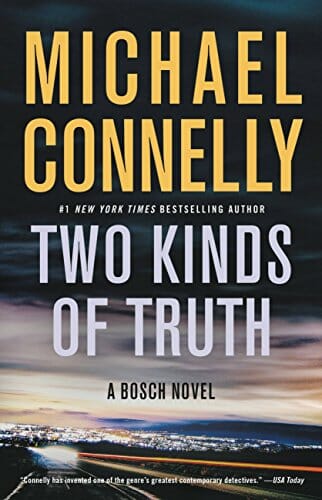 From the publisher: Harry Bosch is back as a volunteer working cold cases for the San Fernando Police Department and is called out to a local drug store where a young pharmacist has been murdered. Bosch and the town's 3-person detective squad sift through the clues, which lead into the dangerous, big business world of pill mills and prescription drug abuse. Meanwhile, an old case from Bosch's LAPD days comes back to haunt him when a long-imprisoned killer claims Harry framed him, and seems to have new evidence to prove it. Bosch left the LAPD on bad terms, so his former colleagues aren't keen to protect his reputation. He must fend for himself in clearing his name and keeping a clever killer in prison. The two unrelated cases wind around each other like strands of barbed wire. Along the way Bosch discovers that there are two kinds of truth: the kind that sets you free and the kind that leaves you buried in darkness.
Price on Amazon: $14.99 (regularly $29.00)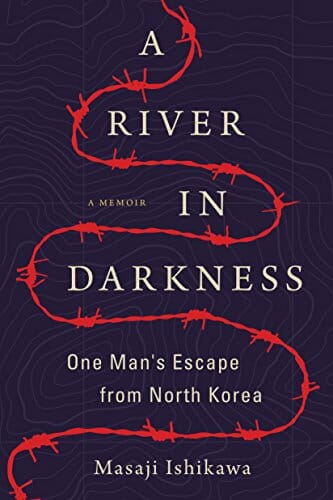 From the publisher: Half-Korean, half-Japanese, Masaji Ishikawa has spent his whole life feeling like a man without a country. This feeling only deepened when his family moved from Japan to North Korea when Ishikawa was just thirteen years old, and unwittingly became members of the lowest social caste. His father, himself a Korean national, was lured to the new Communist country by promises of abundant work, education for his children, and a higher station in society. But the reality of their new life was far from utopian. In this memoir translated from the original Japanese, Ishikawa candidly recounts his tumultuous upbringing and the brutal thirty-six years he spent living under a crushing totalitarian regime, as well as the challenges he faced repatriating to Japan after barely escaping North Korea with his life. A River in Darkness is not only a shocking portrait of life inside the country but a testament to the dignity—and indomitable nature—of the human spirit.
Price on Amazon: $1.99 (regularly $19.95) 
Shop the full list of best-selling Kindle books here
MORE BAZAAR DEALS:
The Daily Dot may receive a payment in connection with purchases of products or services featured in this article. Click here to learn more.