Finding an accurate Vedic astrology reading site shouldn't take all day, but if you don't know what to look for (in terms of authenticity), finding the right one could take some time. And now that astrology is making a comeback, it's only a matter of time before new sites set up shop and attempt to earn your trust. But not every site can earn the title "best free Vedic astrology site," so how do you know which ones are worth your time? Read on, folks.
What is Vedic astrology reading?
Before we dive into who makes the cut for best Vedic astrology sites, you should definitely know the distinctions between Vedic astrology and the Western stuff. But since that's a rather detailed (and long) process, we'll give you a briefer on what we consider to be the core differences.
As its name might suggest, Vedic astrology can be traced all the way back to one of the oldest pieces of literature ever, the Vedas. These ancient Hindu scriptures are believed to be the word of God. Four books make up the Vedas collection, however, most of the traditions have made their way through each generation by word-of-mouth.
Unlike Western astrology, Vedic astrology operates on a fixed system, meaning every planet is aligned with a set of stars or a constellation (Sidereal time). Western astrology readers use the distance from Earth's equator to the sun to calculate the zodiac, so the signs don't have permanent points since the earth is always moving on an axis. This explains why any sign in the Western zodiac is approximately 24 degrees behind its Vedic counterpart. For example, your sun sign in Western astrology could be in Virgo, but when you look at the Vedic version you may see that you're a Leo. Vedic astrology is also referred to as Sidereal astrology and Western astrology as the Tropical zodiac for these same reasons.
Another key difference between the two is that Sidereal astrology puts most of the focus on one's moon sign instead of the sun since it moves at a faster rate (more on that here).
Sidereal astrology also incorporates a system of planetary time cycles called "dashas" to account for when a life event will occur. There is no corresponding interpretation for the Tropical zodiac, which is why many astrologers will look to Sidereal for a more in-depth prediction.
Best Vedic astrology reading sites
Founded in 1999, Kasamba has become the world's largest site for Vedic astrology readings. Psychics create a profile advertising their services and rates, and users can rate and discuss their experience directly on-site or by using the mobile app. Kasamba psychics are available 24/7 and offer a variety of readings such as love tarot readings, personal astrology readings, and more.
Currently, Kasamba is offering new clients 50% off their first session as well as three free minutes to chat with an online psychic.
To help you get to your Vedic astrology horoscope reading sooner, PsychicSource.com offers a "Find a Psychic" tool that matches you to a trusted psychic based on your answers to a short quiz. Additionally, the readings provided by PsychicSource.com will also benefit communities in need as a portion of the proceeds from each reading supports the site's Kindness Initiative. Some of the charities that have been sponsored in the past include the National Center for Housing and Child Welfare, Futures Without Violence, and Paws With a Cause.
As of right now, PsychicSource.com is offering new users a low rate of $1/minute (plus three free minutes) for their first session.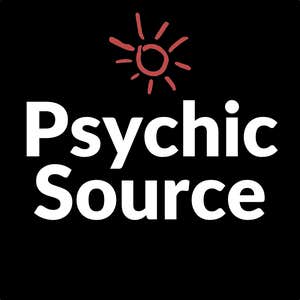 1/min (Regularly $5.99+/min)
---
Although the name suggests this site is utilized by celebs and big-name Hollywood folk for Vedic astrology chart readings, we haven't been able to verify that claim since most users choose to remain anonymous. However, customer reviews of the site indicate that HollywoodPsychics.com only employs legitimate, trusted psychics. So if you're interested in online tarot readings, clairvoyant readings, psychic love readings, dream interpretations, or astrology readings, you'll want to consider HollywoodPsychics.com.
Additionally, new users can take advantage of a highly discounted rate–the first three minutes are free before the rate bumps up to $1/minute.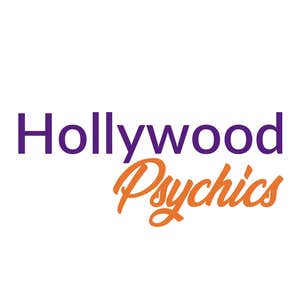 $1/min for (regularly $5/min)
---
With over 90 Vedic astrology reading experts to choose from, GaneshaSpeaks.com also offers users unique opportunity to receive planetary analysis readings and purchase ritual services. That makes this site especially useful for anyone looking to cleanse negative energy from their life.
For a limited time, all 60-minute phone consultations are 10% off.
Price: $29.99 for a 30-minute session, $50 for a 60-minute session (regularly $55.55) 
One of the best free Vedic astrology sites, IndAstro.com is a great resource for free horoscopes, custom life readings, karma readings, and guides to understanding astrology. If you're new to Sidereal astrology, we suggest seriously checking out this site solely for its literature. Don't get us wrong, the horoscopes are great too, but if you really want to get the most out of the practice you have to start by understanding it.
Price: Daily, monthly, yearly horoscopes are free. Prices for personalized readings range from $20 to $199
MoonAstro.com also makes the cut for one of the best free Vedic astrology sites because it offers the most diverse group of readings at zero cost. Not only can users check their horoscopes, but they can do a deep dive into the signs of their most influential planets, check out a numerology report, become familiar with Palmistry astrology, and even track the current transits–all for free!
Price: As noted above, the site offers a variety of free services in addition to paid readings that start at $28
READ MORE:
In addition to some of the most accurate Vedic astrology readings, AstroVed.com also broadcasts a live web series for users to become more acquainted with the basics of astrology and gives advice on how to prepare for a reading. All of the episodes are available to stream through the site's video library, too. And as always, new members can receive a free 3-month trial just for subscribing to the site's email newsletter.
Price: AstroVed.com does offer some free readings, prices for everything else start at $34 and range to $119
This Vedic astrology reading site is owned and operated by Mickey McKay, a long time astrologer, blogger, and speaker. Through her online project, VedicAstrology.com, she offers Vastu consultations, Muhurta charts, Prasna charts, Natal reading charts, and more. You can even use the site to check and see if/when McKay will be lecturing near you or access her educational blog.
Price: depends on the service, prices range from $125 to $200 per reading
If you're not sure what type of Vedic astrology reading you're looking for, IndianAstrology2000.com is a great place to start. The site offers a variety of services (some of which are free), consultations with experts, and information on the future planetary transits and what you can expect from them.
Price: depends on the service, some readings are free while prices for paid consultations start at $39
VedicAstrologer.org is the best free Vedic astrology reading site for those looking how to interpret Sidereal astrology for themselves. The site offers users access to free, downloadable PDFs, software, eBooks, write-ups, videos for visual learners, and more.
Price: free
If you already know how to conduct a Vedic astrology reading and are looking to become a certified astrologer, VedicAstrologyCenter.net offers a training course for you! Whether you're interested in learning for fun or want to get professionall certified, the site also offers courses that cover everything from the basics to the more difficult stuff.
Price: Varies, course prices start at $27 and can range to almost $2,000
Prokerala.com is more than just a Vedic astrology reading site–it's better thought of as a lifestyle magazine. Because in addition to free readings, the site also offers users access to traditional Indian recipes, gossip, and rumors behind the latest Bollywood movies, as well as travel and tourism information, among other resources.
Price: free
The Daily Dot may receive a payment in connection with purchases of products or services featured in this article. Click here to learn more.