After receiving backlash over its racist mascot last year, Aunt Jemima promised to rebrand around inclusivity. But the pancake and maple syrup brand debut on Tuesday as Pearl Milling Company was still met with accusations of racism.
"What, was Cotton Gins LLC taken???" tweeted Clarkisha Kent, @IWriteAllDay_, on Twitter.

PepsiCo Inc., which owns Aunt Jemima's parent company Quaker Oats, promised to rebrand in June amid the Black Lives Matter movement's national protests of George Floyd's death.
Aunt Jemima was criticized as a racist caricature of Black women, known as a "Mammy," during slavery and the Jim Crow era. According to Ferry State University, the caricature desexualized Black women and suggested they were happy as slaves, failing to acknowledge the sexual exploitation of Black female slaves and the disenfranchisement of Black people in America.
Now, the image of Aunt Jemima has been replaced with a circular logo of a mill while maintaining the red and yellow design.
According to the brand's website, Pearl Milling Company was a small mill in Missouri that used a pearl milling technique to make flour and cornmeal that would eventually create the pancake mix the company sells today. The milling technique grinds coarse particles into fine powders.
But many people on Twitter weren't happy with the new name, saying it still alluded to slavery.
"Instead of the slave, we'll just give you the plantation," user @BlaccKaiba tweeted.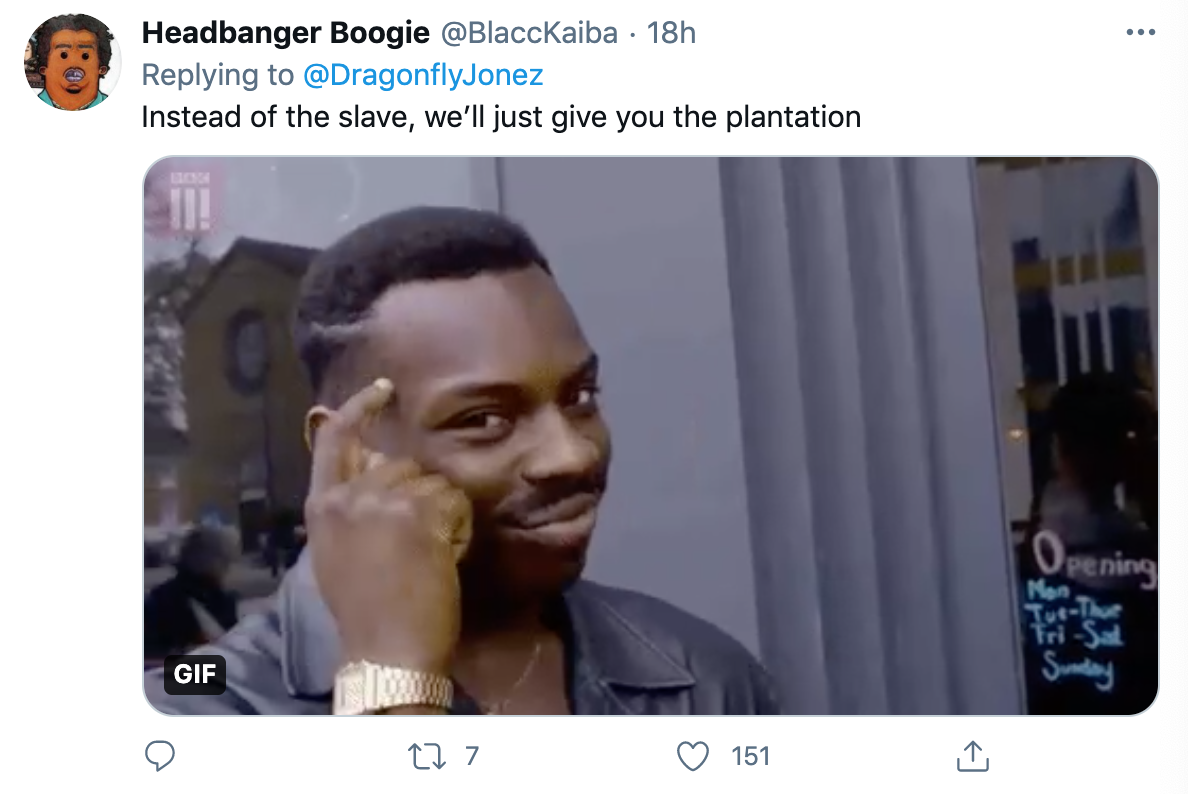 "They couldn't go with some shit like Morning Sunshine syrup or something like that?" user @DragonflyJonez tweeted. "Like…there's a valuable resource and the laborious act of obtaining said resource in that name. THAT'S how you try to distance yourself from slavery?"
Others defended the name's origins as simply referencing the name of the mill and the technique used to produce grain. 
"Pearling was the name of the milling method, because of the way the grain looks," user @Pdog119 wrote. "That's it. That's the origin of the name."

Some Twitter users said they were sad to see the logo go and wanted Aunt Jemima back—but they were soon schooled on the problematic name. "Aunt Jemima was a racist caricature of a Black woman that a syrup company used to sell product," one user wrote. "She's not your aunty."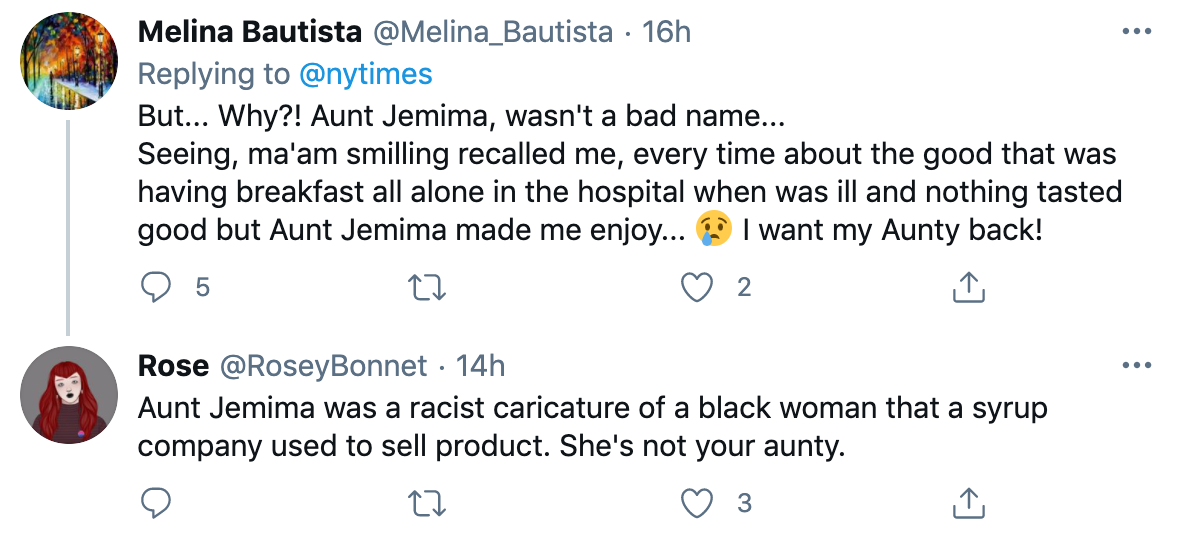 Amid the mixed reactions, some were pleased to see the company's departure from the racist caricature. 
"130 years ago, two white men created 'Aunt Jemima' syrup. Took a Black slave archetype and made her the face of their syrup for profit," tweeted activist Ja'Mal Green, aka @JaymalGreen on Twitter. "Today that ends. Those white men made billions appropriating Blackness and hopefully rotting in hell."

---
Must-reads on the Daily Dot