A 9-year-old boy in Atlanta is expected to recover after undergoing surgery to remove bullets that struck him while he was filming TikTok videos Wednesday. 
The boy, Javonni Carson, was hit four times in a seemingly random drive-by shooting while filming the videos with his two older siblings. In addition to removing the bullets, surgeons also worked to repair Carson's femur, which was shattered in the incident.
His mother, Keyona Carson, told the Atlanta Journal-Constitution her oldest son, 11, tried to crawl over to Javonni after the shooting broke out but was unable to reach him. 
The Carson family set up a GoFundMe page to help pay for Javonni's recovery. In the page's description, Keyona Carson writes that her son is an honor roll student with a "magnetic" personality and aspired to become a rapper or football player. She also asked the public to think of the wellbeing of her other kids, saying they were traumatized from watching their brother get shot. 
"I have 2 more children," the description reads. "They were there also, they saw all those guns, blood … the fire of those bullets as people fell in front of them and hid and ran and screamed for help."
Other bystanders who were injured include a man who was shot in the hand and a man who was shot in the backside. 
Gaja Korean Bar, a local restaurant, said its security cameras captured footage of the shooting. The restaurant announced on Instagram it was shortening its hours the day after the incident to "ensure the safety of staff and patrons."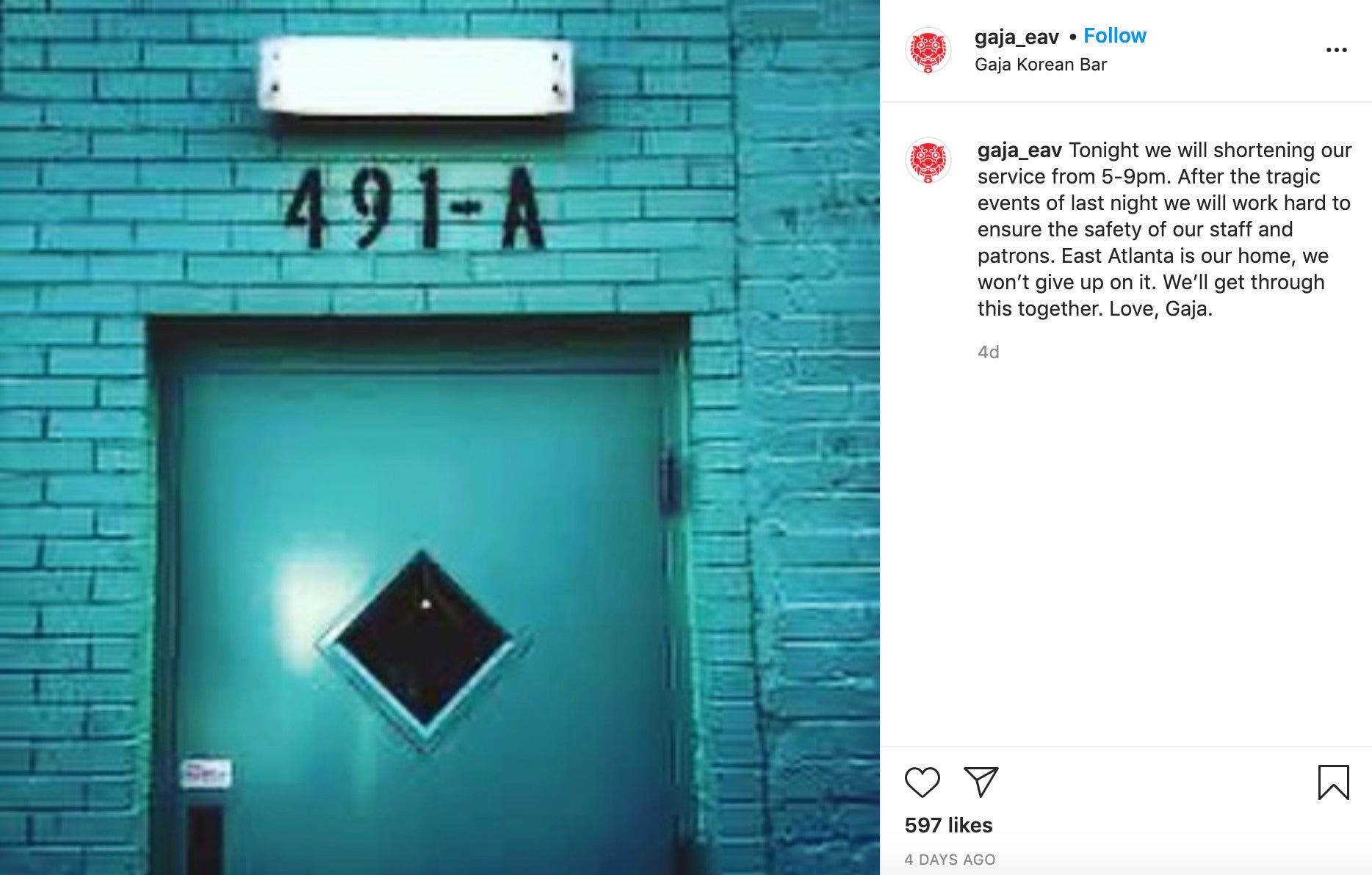 "Tonight we will shortening our service from 5-9pm," Gaja said in the caption. "After the tragic events of last night we will work hard to ensure the safety of our staff and patrons. East Atlanta is our home, we won't give up on it. We'll get through this together. Love, Gaja."
So far, the GoFundMe for Javonni Carson has raised $7,463 of its $20,000 goal in just three days.
READ MORE:
H/T BuzzFeed News