You might be familiar with the original Twisty Glass Blunt: the viral hit that made waves with its easy to use, intuitive design that made puffing the easiest experience ever. Well, meet the new and improved version: the Twisty Glass Mini.
Just like the original, the Twisty Glass Mini delivers a simplified, hassle-free smoking experience. But this model is engineered to hold 0.5 grams and burn a 50 percent smaller cherry.
Just pack the tube, twist the screw and light the end and enjoy. The mini is designed with five chambers, which makes for  an ultra-smooth hit. The screw design also allows you to ash the pipe cleanly. Additionally, if you desire a more intense smoking experience, The Twisty Glass Mini is water pipe compatible.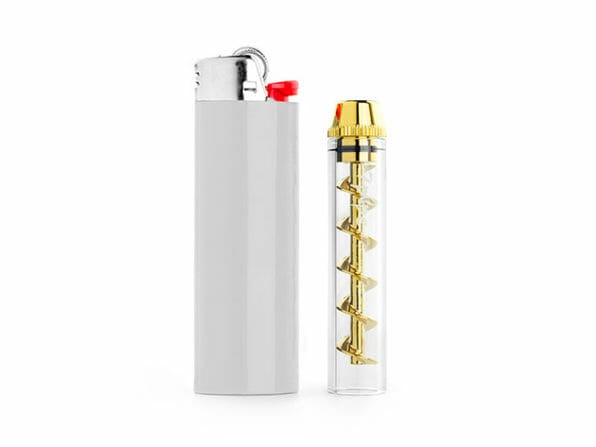 Light up and enjoy for almost half the price. Get the Twisty Glass Mini for $34.99 from the Daily Dot Store, reduced from $50.99.
MORE BAZAAR DEALS:
The Daily Dot may receive a payment in connection with purchases of products or services featured in this article. Click here to learn more.