If there's one thing greedy millennials aren't killing, it's the meme industry. FuckJerry has capitalized on the boom with this meme card game and its ridiculous expansion packs. 
What Do You Meme? is a card game that supports three to 20 players. It's ideal for those always-online meme connoisseurs. Anyone over 18 can play, as long as they have a grasp of what makes a meme "dank." Simply match photo cards to captions and see which response is funnier.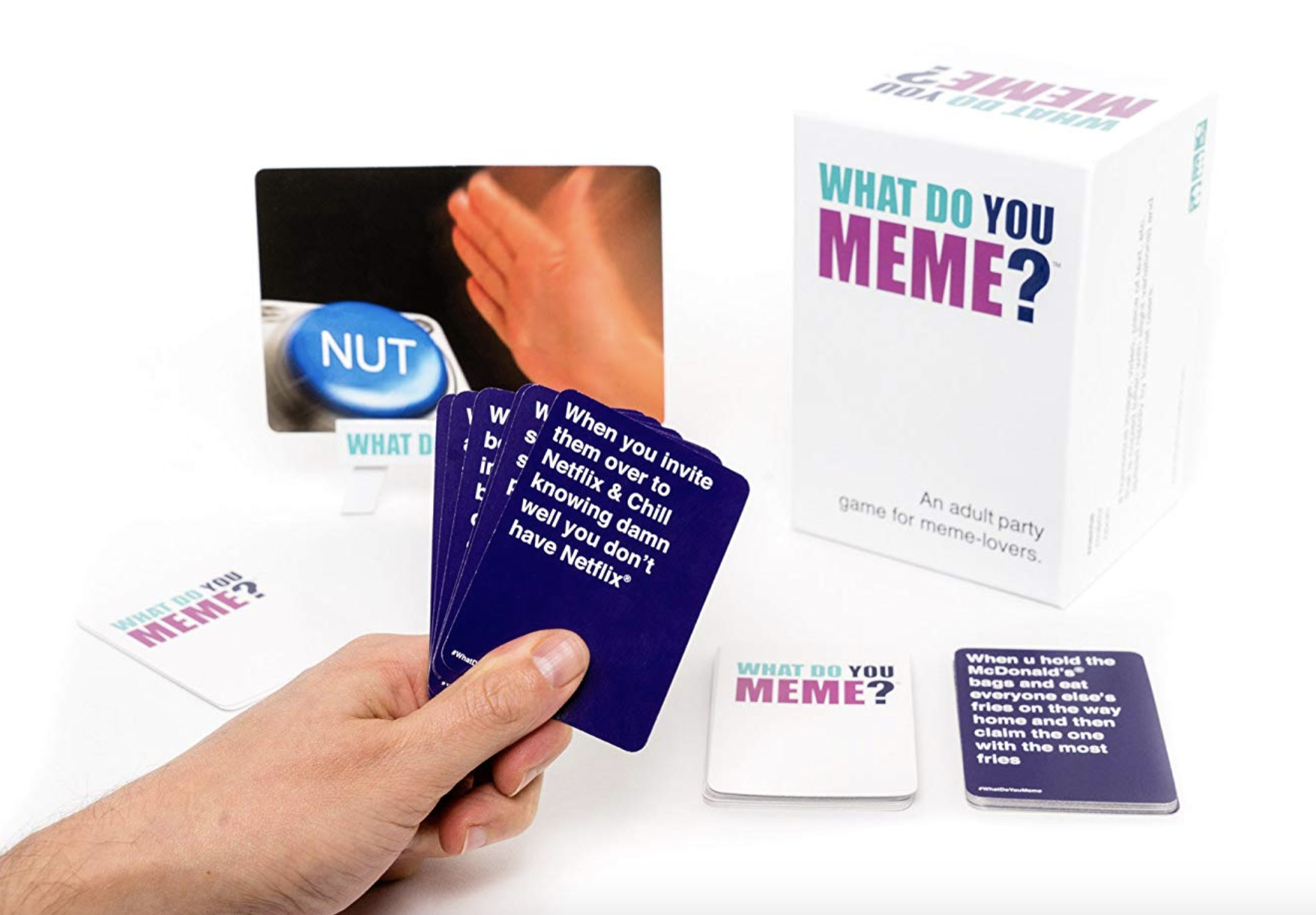 Rotating meme judges ensure competition and hilarity will run in high supply. If you're burned out on Cards Against Humanity but want something else similarly fun, this is a good choice to make.
What Do You Meme? is available online for $29.99. You'll need a copy of it in order to play with any of its expansions (which we'll talk more about below). 
The best What Do You Meme? expansion packs you can get online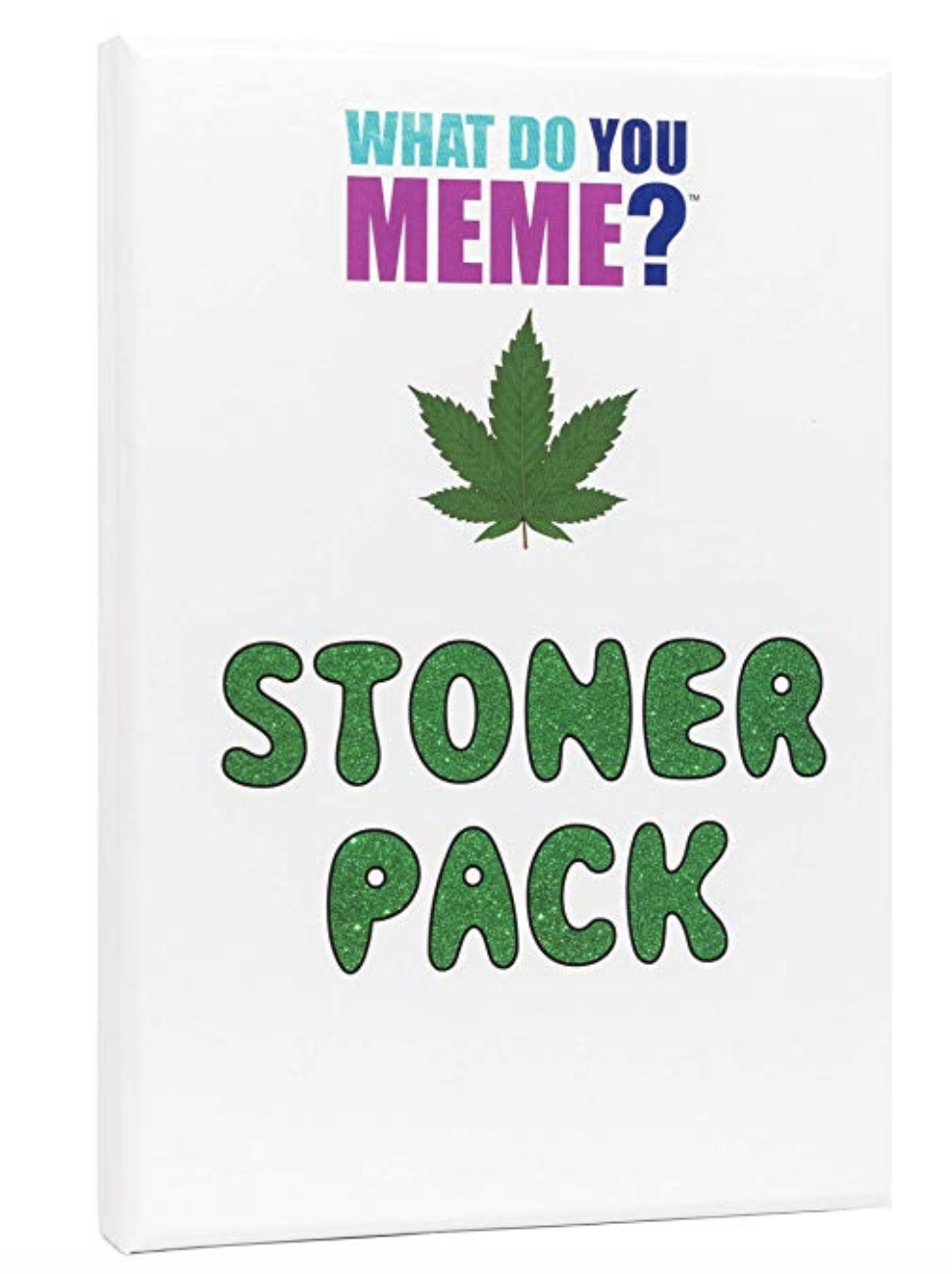 Amazon rating: 4.5 stars
Embrace weed culture with the Stoner expansion and puff, puff, pass the pack! This deck features 65 new cards, including 50 caption cards and 15 photo cards–so all you need to remember to bring are the snacks. 
Price: $9.99 (regularly $14)
Amazon rating: 4 out of 5 stars
Battle your way to a win by memeing some of your favorite GoT characters, including Cersei, Jon Snow, and Tyrion Lannister. This deck is a photo expansion pack, meaning that you'll receive 75 photo cards but no caption cards (a fair trade-off).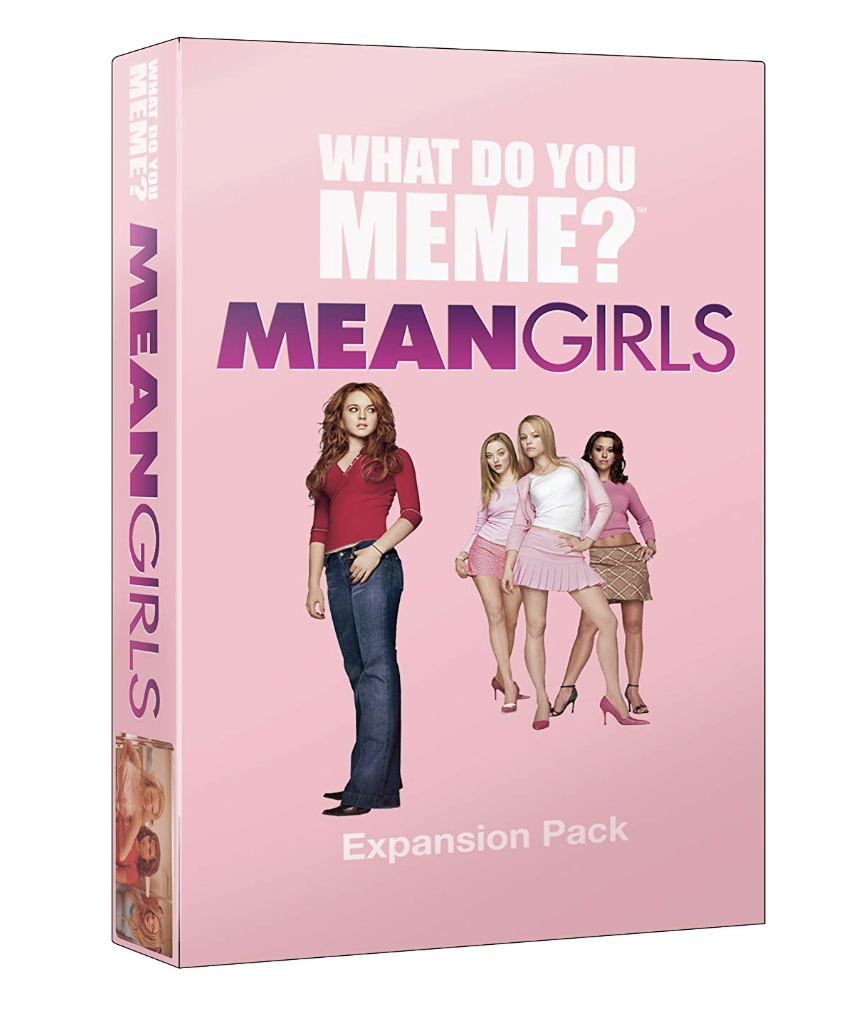 Amazon rating: 3.5 out of 5 stars
How many more memes can you turn out with the Mean Girls expansion pack? The limit does not exist!! Ok, that one was too easy. But we are talking about the people who made fetch happen, so it's needless to say that the additional 50 photo cards and 50 caption cards make the competition fierce.
Price: $12.99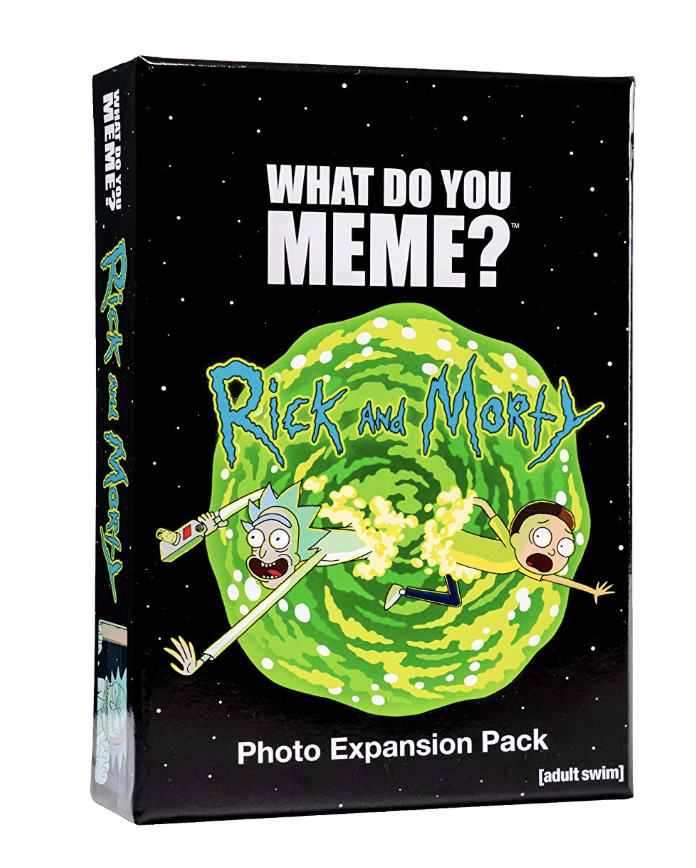 Amazon rating: 4 out of 5 stars
Although this deck only includes photo cards and no captions, it's still brimming with intergalactic memes. So, get ready to get riggity-riggity-wrecked, son! 
Price: $12.99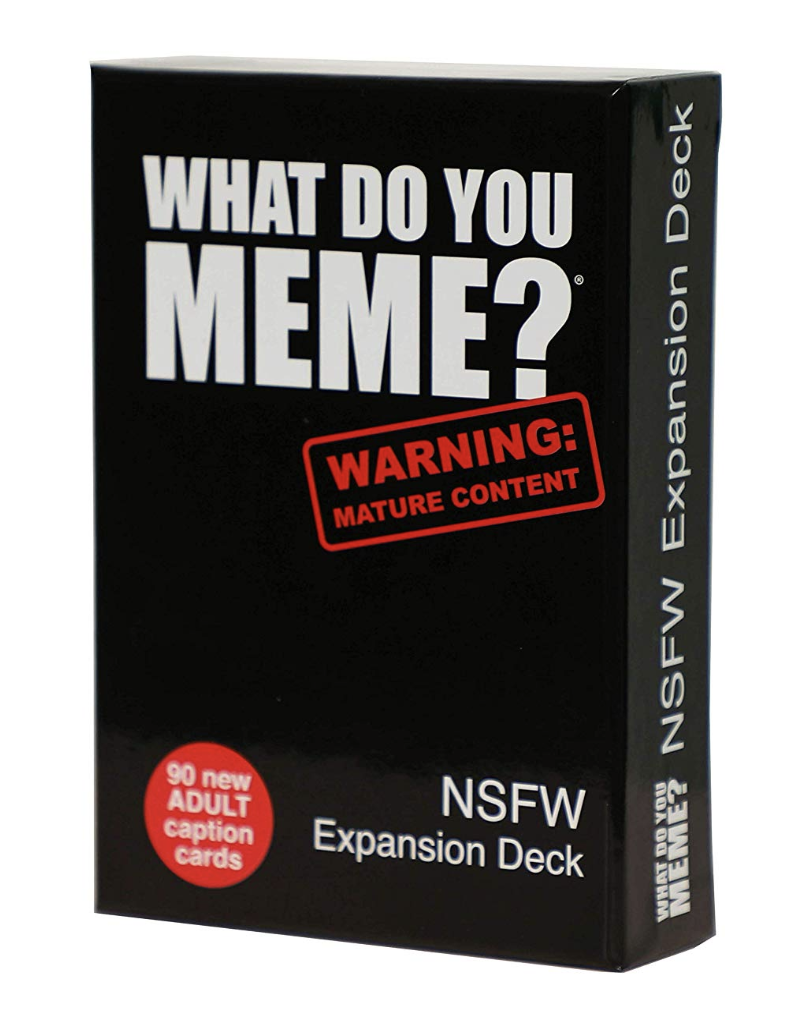 Amazon rating: 4.5 out of 5 stars
If you like to play dirty, you might want to consider adding these 90 NSFW caption cards to your deck–and make your entire party blush while you're at it. 
Price: $11.99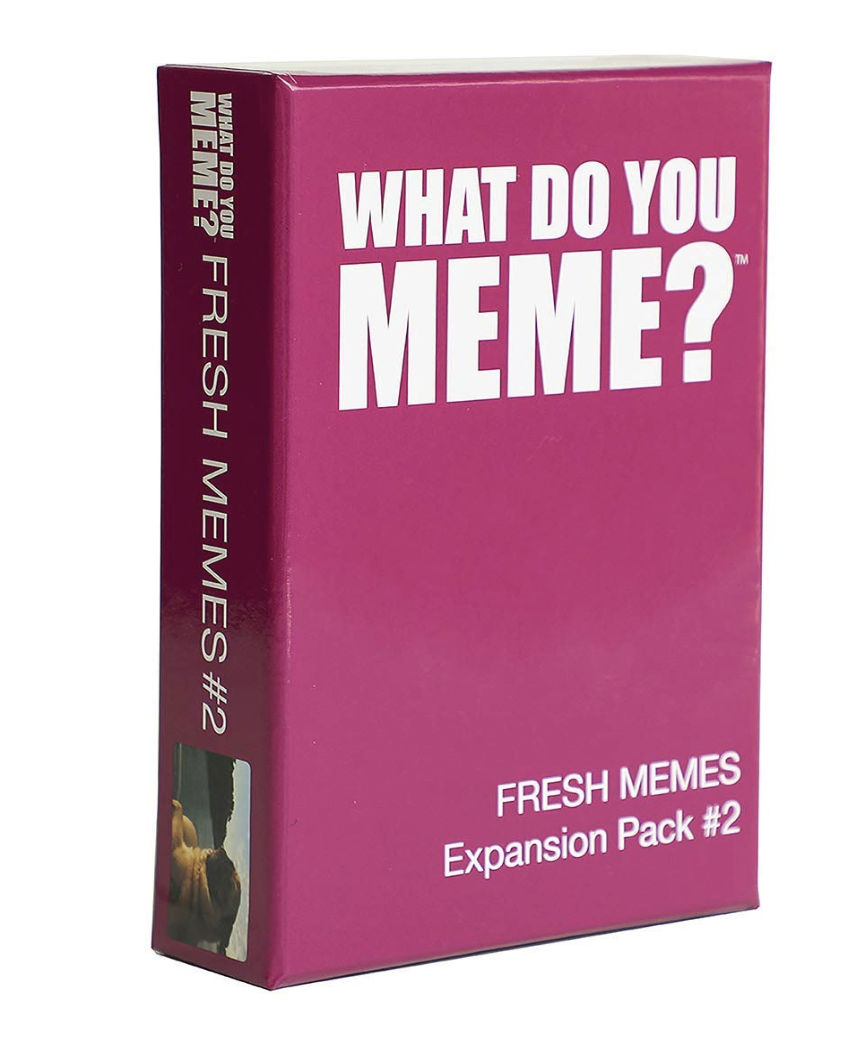 Amazon rating: 4.5 out of 5 stars
The younger sibling of Fresh Memes Expansion Pack #1, this utterly ludicrous deck features 25 of the most recent memes (photo cards) and an additional 90 caption cards for you to add to your OG deck. 
Price: $11.99
MORE BAZAAR DEALS:
The Daily Dot may receive a payment in connection with purchases of products or services featured in this article. Click here to learn more.