Editor's note: This article is regularly updated for relevance. 
Learning how to use a vibrator for the first time? Welcome to the buzz club! If you think your sexy parts are a ton of fun now, just you wait until they go electric!
Sex toys are great tools for exploring our bodies. And just like our bodies, they come in all shapes and sizes! How do you choose what's right for you?
Whether you're tired of going at it the acoustic way or you've just shopping for a new sensation, we can help. We'll walk you through terminology, materials, and the different types of vibrators out there.
We'll also provide tips and tricks for using each kind of vibe, but don't limit yourself to these suggestions. So long as your buzz fun is safe and consensual, there is no wrong way to please yourself.
What is a vibrator?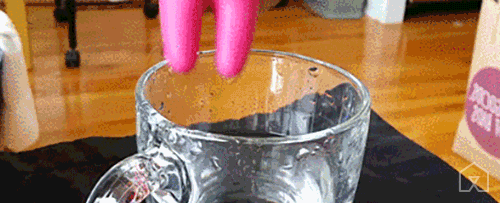 First things first, let's nail the basics. Like what is a vibrator? Easy! It's a sex toy (or massager) that vibrates. Other types of toys, like dildos and butt plugs, can also be vibrators.
Vibrators can be made out of all kinds of different materials. However, it's best to choose sex toys made of a non-porous material, like silicone, ABS hard plastic, metal, or glass. Other materials may have tiny crevices along the surface that can house bacteria, which can make your crevices very unhappy.
Are there different kinds of vibrators?
You'd be amazed at some of the things we've managed to put a motor in. Sex toy companies are always exploring the intersection between pleasure and tech, giving us all kinds of functional pleasure perks– even app controlled vibrators. But you don't need much tech-savvy to use these common types of vibrators:
Some toys are designed with specific sexual anatomy in mind, and their functions are intended for those bits. Some are meant to be penetrative, while others are meant to be held at the surface or worn.
At the end of the day, though, the only thing that matters is your vibrator makes you feel good.
How to care for and use a vibrator
Sex-toy creative license aside, it's helpful to know the basic function of each tool in your toolbox. It's also important to know how to take care of them. Fortunately, most vibrators have easy cleaning and storage needs.
Vibrator Care
Most vibrators can be quickly and easily cleaned with soap and water. Some toys are so easy they're safe in the dishwasher, while some shapes and materials may require a more specific routine. Be sure to check out guide to cleaning your sex toys for more information!
It's also important to know what your toy is made of and what kind of lube to use. Silicone is a common material for both toys and lube, but it degrades itself. If you're using a silicone vibrator, silicone lube is a no-no! Try pairing it with a water-based or hybrid lubricant.
Vibrator Storage
Vibrators should be stored in a cool, dry place, safely away where company, kids, and pets won't stumble onto them. If your toy is battery operated, remove the batteries when not in use to preserve the life of the toy.
Again, no silicone-on-silicone; if two silicone toys end up snuggled together, say bye bye to that smooth surface. Many toys will come with a bag or box for convenient storage, and we are here for it.
---
READ MORE:
---
Each type of vibrator and our recommended toys
These toys are primarily designed for vulvas, with two arms intended to target the clitoris and G-spot. Isn't multitasking nice?
Some are designed with two sets of controls— one for each arm. Named for after the shape of a bunny's ears when they're cropped, a good quality rabbit can definitely put some hop in your step.
Our recommendations: Satisfyer's Mr. Rabbit ($43 via Amazon), The Perfect Match by Sweet Vibrations ($39.99 via Amazon), Womanizer's Duo rabbit massager ($208 via Amazon), and the Booster Rabbit by Femme Funn ($64 via Amazon)
---
Bullet vibrators are probably the best vibrators for beginners. These little miracles are so simple to use— just turn 'em on and click through the different settings!
They're also really versatile. You can use them with other adult toys like vibrating panties or stroker sleeves, and so much more. They're also really small, so they tend to be more discreet and travel-friendly.
Bullets are often non-penetrative, and can be used to stimulate all kinds of sex bits and erogenous zones. This tiny buddy does it all, and is a must-have for your toy chest.
Our recommendations: TENGA's Iroha Stick ($29.99 via Amazon), the Vesper by Crave ($149 via Amazon), the Angel Crystal Gem Supercharged Vibrating Bullet by Maia Toys ($24.99 via Amazon), PlusOne's vibrating bullet ($9.98 via Amazon), the Pre-heating Bullet Thruster by ZALO ($98.95 via Amazon), and Sweet Vibration's TuLips ($44.99 via Amazon)
---
Clit stimulators tell you exactly where to put 'em– just find the little man at the top of the boat. From sucking vibrators to silicone flicking tongues, these toys are often meant to simulate cunnilingus.
Some work like the smallest, cutest li'l vacuum tube you've ever seen. Others are much more tongue-like, with various nubs and buzzing nodes. Either way, they're great starter toys for clits in need of an easy button.
Our recommendations: Satisfyer's Pro Traveler ($29.95 via Amazon), Obii ($107 via Biird), Womanizer Pro 40 ($99 via Amazon), Tenga Iroha + Tori Massager ($89 via Amazon), and Fondle by Inmi ($49 via Amazon)
---
Wands can be battery operated, but are more often cord-attached. And it's no wonder— once you've held one aloft and flicked the 'ON' switch, you'll know what Thor must feel like when he brings down the thunder.
Personal massagers are designed for external stimulation only, but the rate of vibration is intense enough to reverberate to your deeper muscle tissue. Because of their pure power, these toys can be used for intense stimulation anywhere on the body.
Even if you don't require the thunder to have a cum, don't write the wand off yet! These toys feel great combined with fingers, silicone caps, or placed over a towel, blankets, and even denim seams.
Our recommendations: Bodywand Rechargeable Personal Massager ($44 via Amazon), We-Vibe's Rechargeable Wand ($170 via Amazon) Zumio S or X ($140 via Amazon), Six Nine's Rechargeable Personal Wand ($29.99 via Amazon), and the Original Magic Wand by Hitachi ($59.99 via Amazon)
---
How to use a vibrating dildo or G-spot vibrator
When you think of a vibrator, your mind probably goes to the classic vibrating dildo. Just a nice, phallic, buzzing thing, sometimes curved inward at the end.
Regular vibrating dildos can be vaginally or anally penetrative (or both with a thorough wash between), but are also oodles of fun when used externally. Some have suction cups, or can fit into a harness, or are shaped like tentacles.
They're longer than most other vibrators and come in a variety of shapes and styles. Often times, vibrators that curve at the end are meant to be inserted into the vulva and used to stimulate the G-spot.
Our recommendations: OhMiBod's award-winning Lovelife Cuddle ($69 via Amazon), the Petting Hippo by Satisfyer ($43 via Amazon) and TENGA's Iroha Fit line ($246 via Amazon) 
---
There are all kinds of ways to wear a vibrator. Some vibrators can be worn with a strap-on along the pelvis, thigh, or chin. Other wearable vibrators are worn inside the vulva, while some rest against the labia or lay inside a pair of vibrating underwear. These vibrators are often called "butterfly vibes" because they mimic a fluttering sensation.
Finger vibrators are great for solo external play and, of course, shared experiences. Some finger vibes are small, only covering the tip of your finger, while others turn your whole hand into a sex toy.
Level of user difficulty is highest with some of these vibes. Any toy that's hands-free or involves straps can be tricky to adjust or keep in place. That having been said, these vibes have the most versatility in terms of uses and gender accessibility, and are some of the most creative options for pleasure on the market.
Our recommendations: We-Vibe Moxie ($122.55 via Amazon), Fun Factory's Share Vibe Dildo ($119.99 via Amazon), Mr. Hook by Adrien Lastic ($119 via Amazon) and the Rock Chick by Rock's Off ($36 via Amazon), Fin by Dame Products ($85 via Amazon) and Doc Johnson's Pleasurepillar Mini Massager ($28 via Amazon)
---
How to use a vibrating butt plug or prostate vibrator
Vibrating butt plugs and prostate stimulators are available in a variety of shapes and sizes with all kinds of bells and whistles. Remote powered, USB charged, app controlled… There's truly a toy out there for every butt.
If you've never experimented with anal toys,  it's important to start with something small. Use plenty of lube, and remember to go slow! We suggest starting with an anal training kit and then making your way to trying out the more adventurous toys.
Our recommendations: b-Vibe's Novice Plug ($130 via Amazon) and The Prostate Play Vibrator by Tantus ($31.99+ via Amazon) 
---
How to use a cock ring
Cock rings are also wearable vibrators, and they're specifically designed for the shaft of the penis (and sometimes the testicles). These vibes can be used on their own or during partnered play.
Some are designed to please a partner when you thrust, but cock rings are mostly for penis-centric pleasure. Rings can vary in tightness. If you're just looking for the buzz, a loose ring may be preferable.
Cock rings aren't just used for vibes though. Rings are great for restricting blood flow to the penis, which can increase sensation or prolong erection. Either way, if you like it, go ahead and put a ring on it.
Our recommendations: TENGA's Smart Vibe Cock Ring ($41 via Amazon), Tyler Couples Vibrator by SVAKOM ($34.99+ via Amazon), OhMiBod Lovelife Share ($59 via Amazon), and TRYST by Doc Johnson ($49 via Amazon) 
READ MORE: