Tentacles are good for many things. Some aquatic creatures use them for grabbing and feeling objects. Others rely on them for movement or to help eat. Humans love to throw tentacles into their cuisine. And if you're extremely online, then you're probably familiar with tentacle porn—more specifically, anime tentacle porn.
The following article contains sexually explicit images.
Tentacle sex was originally popularized in Japan, and hentai's spread to the West brought the porn genre overseas. But its history is complicated and has just as much to do with sex as it does western imperialism, porn censorship, and cultural exchange through the internet. For everything you need to know about tentacle porn and where to pick up your own tentacle dildo, read on.
What is tentacle porn?
The history of tentacle erotica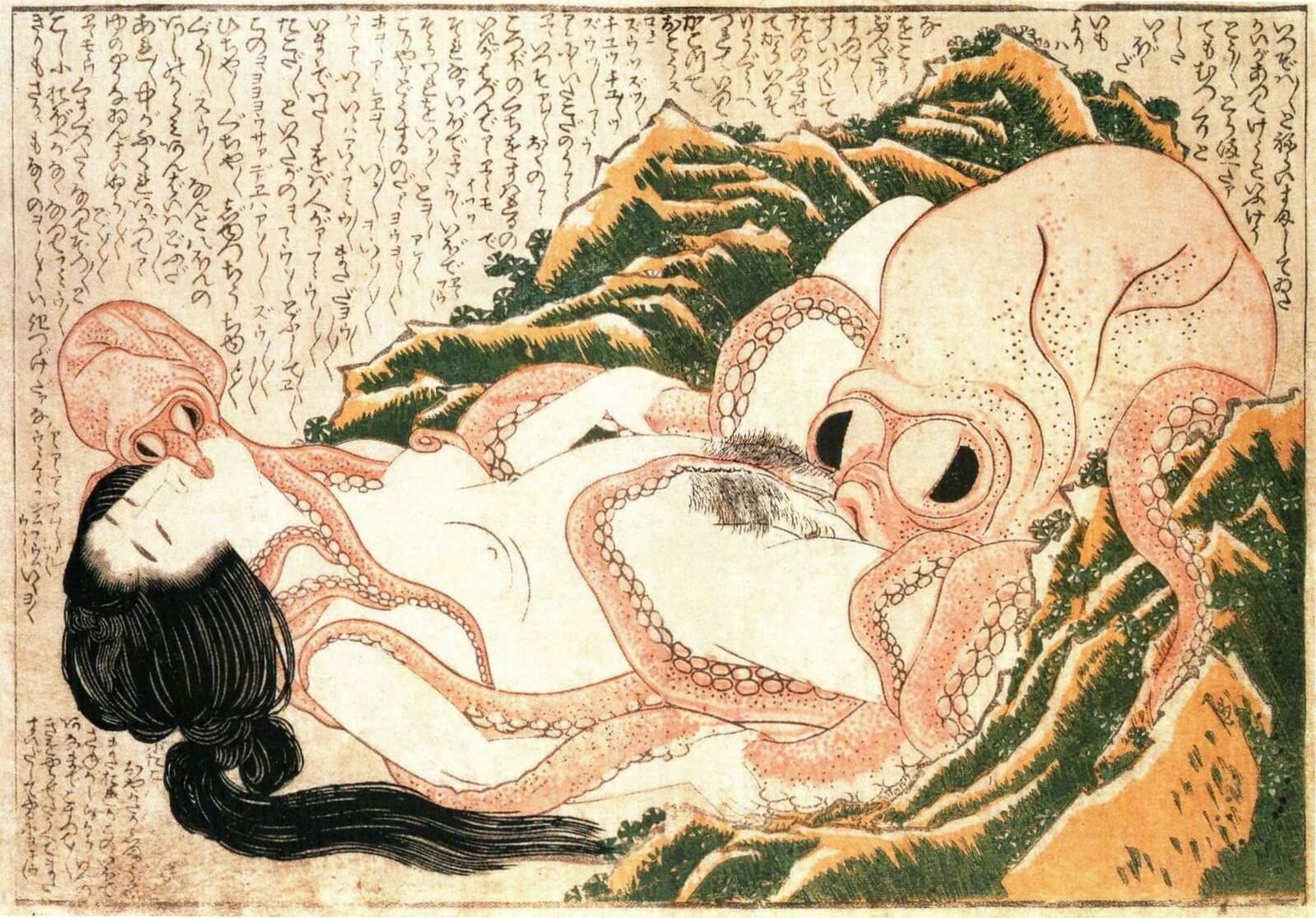 Erotic depictions of tentacles and tentacle-like creatures can be traced back to Japan, although the history of the trope in contemporary pornography is inextricable from western imperialism and the British Empire.
During the Edo period (1603 to 1868), artists depicted cephalopods having sex with Japanese women. Among the most famous examples is the 1814 shunga (woodblock erotic artwork) piece The Dream of the Fisherman's Wife by Katsushika Hokusai. That piece depicts a large octopus and his son having sex with a young, beautiful female diver. Both cephalopods use their tentacles to engage in sex, with the larger of the two giving the diver cunnilingus. Initially, western interpreters believed Hokusai's work depicted sexual assault, although translations of the work reveal this isn't the case.
Toward the tail end of the Edo period, America forced Japan's hand into a naval agreement called the Treaty of Kanagawa, expanding western influence in Japan. Missionaries and western visitors brought their own Victorian cultural values to the country, including disgust at Japan's open embrace of sexuality and the human body.
As the Meiji era began, Emperor Meiji embraced Victorian culture's puritanical sexual values. In an attempt to further westernize the country, Meiji implemented the 1907 penal code, which explicitly outlaws any person from distributing, selling, or publicly displaying an "obscene document, drawing, or other objects." Over a century later, the law remains in place. Many hentai artists actively censor their own work, whether through mosaics, small black bars over genitalia, or depicting sexual content through euphemisms.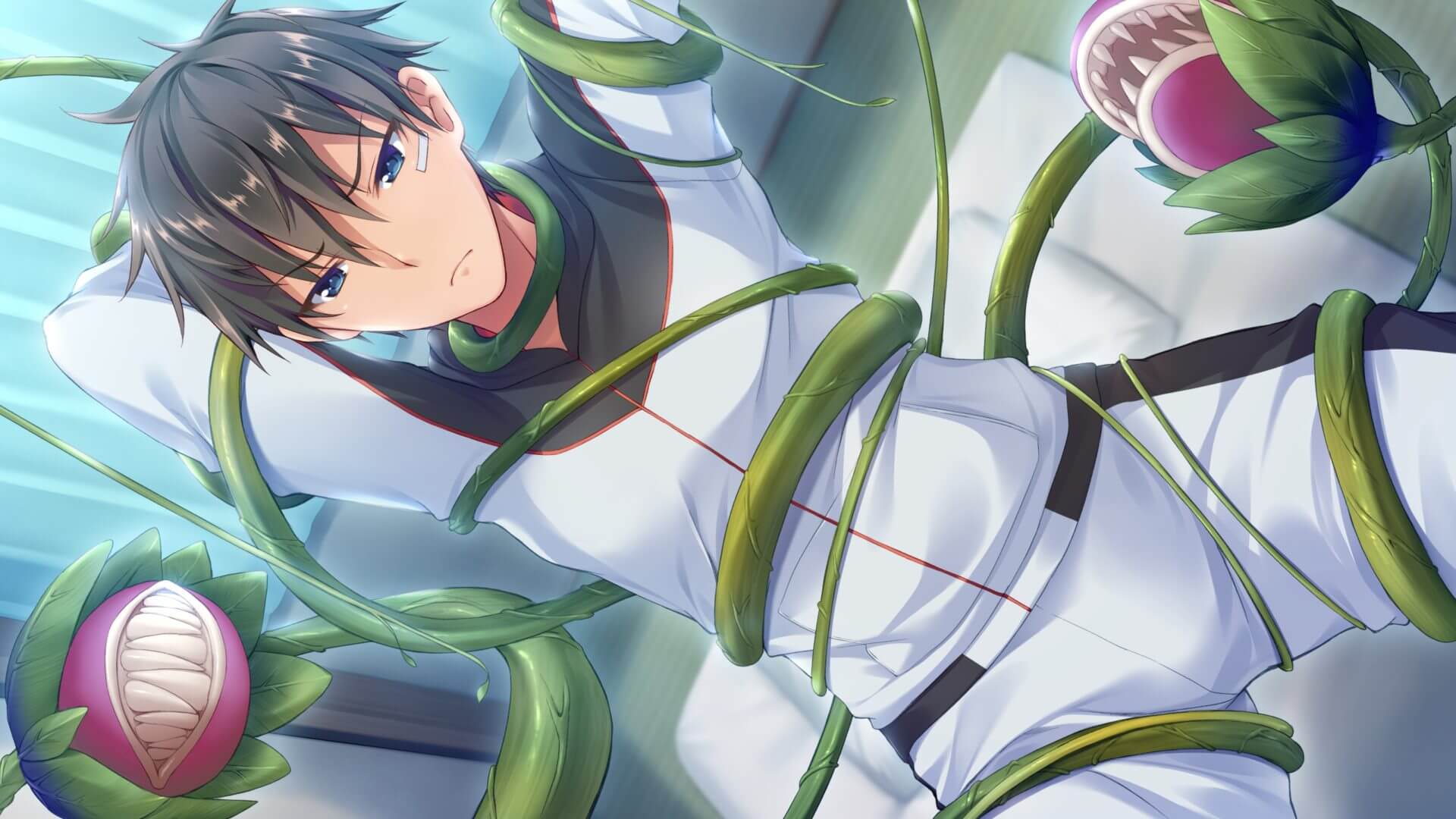 But euphemisms are just that: metaphors for something else. Mangaka Toshio Maeda popularized tentacles as one such way to work around the obscenity ban. After Maeda's editors paradoxically pressured him not to show genitalia in his work but to depict graphic sexual content, he chose tentacles as a stand-in. By 1989, Maeda introduced the concept to his manga (previously, anime adaptations of Maeda's work used erotic tentacles).
"[T]entacles are not genitals. They are parts of the body, and some creatures have more than one. Because they are not genitals, they are like hands and legs or like uh, just body parts, so it's okay to go there," Maeda told Anime News Network in 2012. "And attacking ladies with tentacles is not just part of a sex scene, you can see that. It's just outdoor things. So it was kind of a flimsy excuse for drawing that."
The concept took off in hentai throughout the 1990s, mostly through rape scenes and other forms of nonconsensual adult content, hence the crude term "tentacle rape." However, tentacle porn does not inherently depict sexual assault, and many works feature erotic tentacle play that is mutually consensual. There's even feminist tentacle porn out there.
While tentacle porn's roots stem from Japan, Japanese-Americans stress that it should not be treated as a microcosm of Japanese culture. As Emma Kidwell wrote for Vice in 2017, "weird Japan" is a western construct that comes from a skewed belief that "any indiscretions or questionable content in Japanese media" is a "funny national characteristic." In reality, Japan is "a place that, as it stands, clings to racial purity and remaining culturally homogeneous."
Japanese-American game developer Naomi Clark expressed similar concerns while talking to Gamasutra about her adult card game Consentacle, explaining how tentacle erotica was also thrown around as a racist joke in her school years.
"The topic became part and parcel of a depiction of Japanese culture that I grew far too familiar with, even though it bore little resemblance to my own experiences living in Japan as a kid and visiting friends and family there: Japanese culture as super-weird, disgusting, sexually obsessed, sexist, and characterized by anime, video games, manga, porn, sadistic game shows, cute schoolgirls eating cute snacks, and so forth," Clark said. "Don't get me wrong, I enjoy many items among the aforementioned categories, but that doesn't mean I enjoy the 'Japan is Weird' trope as it's emerged in the West."
READ MORE:
So, why tentacles?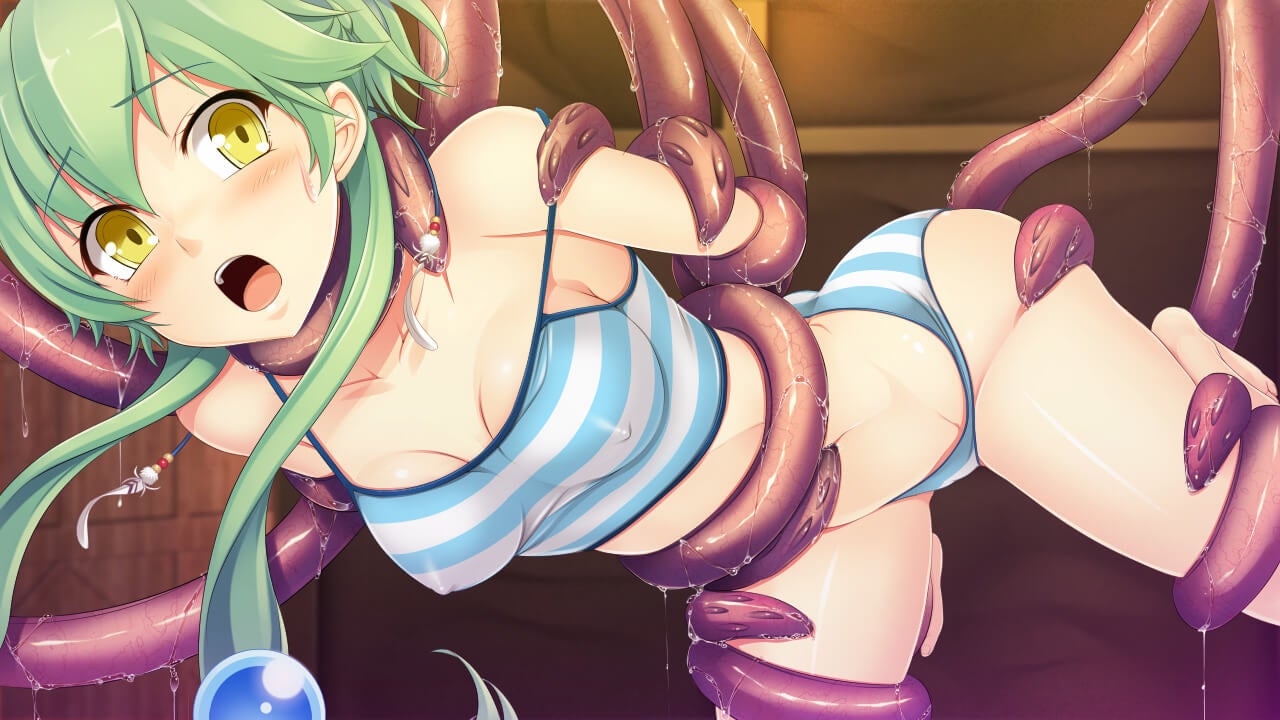 Data journalist and storyteller Aithne Feay is a Vox alumna and tentacle dildo owner herself. In her opinion, tentacles are popular because they're a converging point for multiple fetishes: They're not just a phallic surrogate, they're also "simultaneously terrestrial and extraterrestrial." Attributing the appeal to hentai alone is a misnomer, in part because tentacles relate to BDSM-like power exchanges and anthropomorphic play in the furry community.
"The fetishization of tentacles is global and public, played for shock and eroticism in classic sci-fi movies like Shivers," Feay told me. "Other anthro kinks have not been given this sort of platform and therefore have not received the same acceptance among the general population."
Tentacles are a versatile concept, too (no pun intended). They can be used in bondage as restraints, as appendages that aggressively fondle their subject, as limbs that can push or pull a submissive, or as penetrative appendages that can finger and fuck any orifice. Then there's that anthropomorphic aspect that Feay pointed to: If you're into monstrous women who can hold you in place and ravage you without moving a finger, tentacles have a lot of appeal.
During the first half of the 2010s, Americans certainly fantasized a lot about them.
"For a period of years from 2013 to roughly the end of 2015, tentacle porn, anthro kink toys, and furry-adjacent searches rose in national popularity at a very similar rate," Feay said. "Aside from spikes after the release of the first ovipositor toy [sex toys that lay eggs internally] and immediately following the release of Alien: Covenant, tentacle porn and toy interest has also fallen at roughly the same rate as other anthro fetishes in the years since. This coincides with the decreased search popularity of porn across the board in the wake of the 2016 election."
Tentacle erotica's popularity in 2013 to 2015 coincides with several other changes in the online world too, such as Tumblr's immensely popular (and now defunct) NSFW blogs, Pornhub's acquisition by MindGeek, and increasingly faster internet speeds across the U.S.
So, where can I get a tentacle dildo?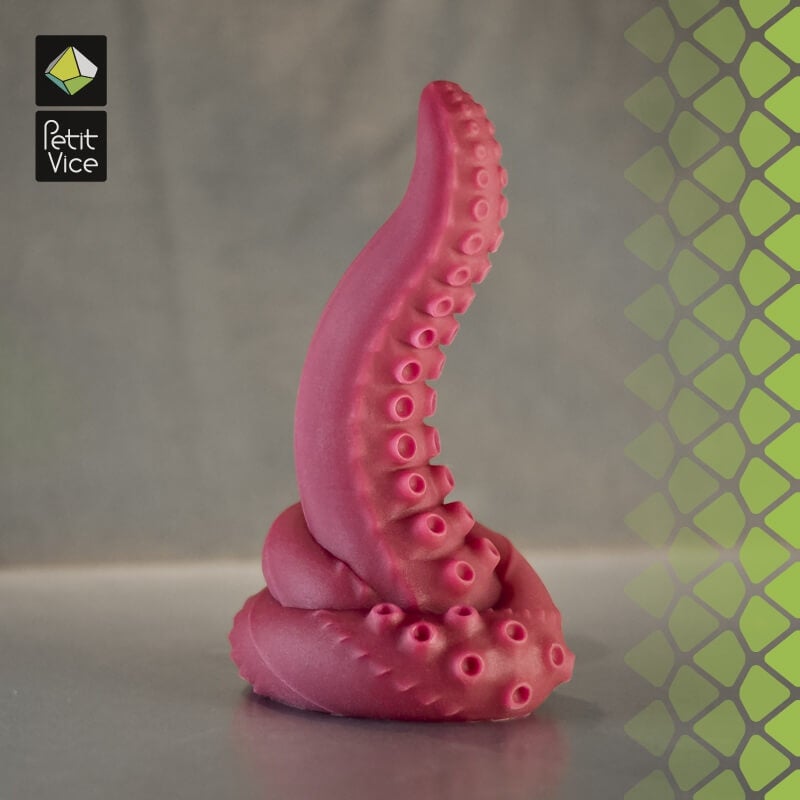 Tentacles are a cool fantasy trope, but what if you want to bring those desires into real life? Tentacle dildos and sex toys are quite popular, and there are a couple of retailers you can hit up for some high-quality tentacle play. And that includes more than just toys for penetrative sex.
NorthernFantasyToys' Purple Abstract Tongue Tentacle is a simple, affordable choice with a lovely design and a flared base perfect for anal play. If you're willing to spend a little more on an aquatic-like silicone dildo for mermaid-themed fantasies, consider Cthulu the Sea Beast by Fantasticocks or the similarly high-quality Uberrime Handmade Dildos. LovecraftersToys doubles down on a simple occult tentacle approach, complete with dildos, cock rings, butt plugs, and even a prostate stimulator. And for an incredibly detailed tentacle dildo sure to excite the most diehard kinksters, check out French company Petit Vice's Howard.
Dildos aren't the only options for tentacle sex toys. Primal Hardwere offers a series of tentacle-themed goods for play, including a smooth, silicone tentacle called the Shokushu that clocks in at three feet long and is perfect for groping and stroking. Another variation, the Tonguetacle, offers a tongue-like tentacle complete with "sublingual veins and light bumpy texture." And then there's the Petunia, which is a fleshlight designed like a tentacle's maw. Uberrime also offers a third-party tentacle sleeve for the We-Vibe Tango mini-vibrator, and while it's designed with the We-Vibe in mind, Uberrime suggests it "may hold other small vibes too."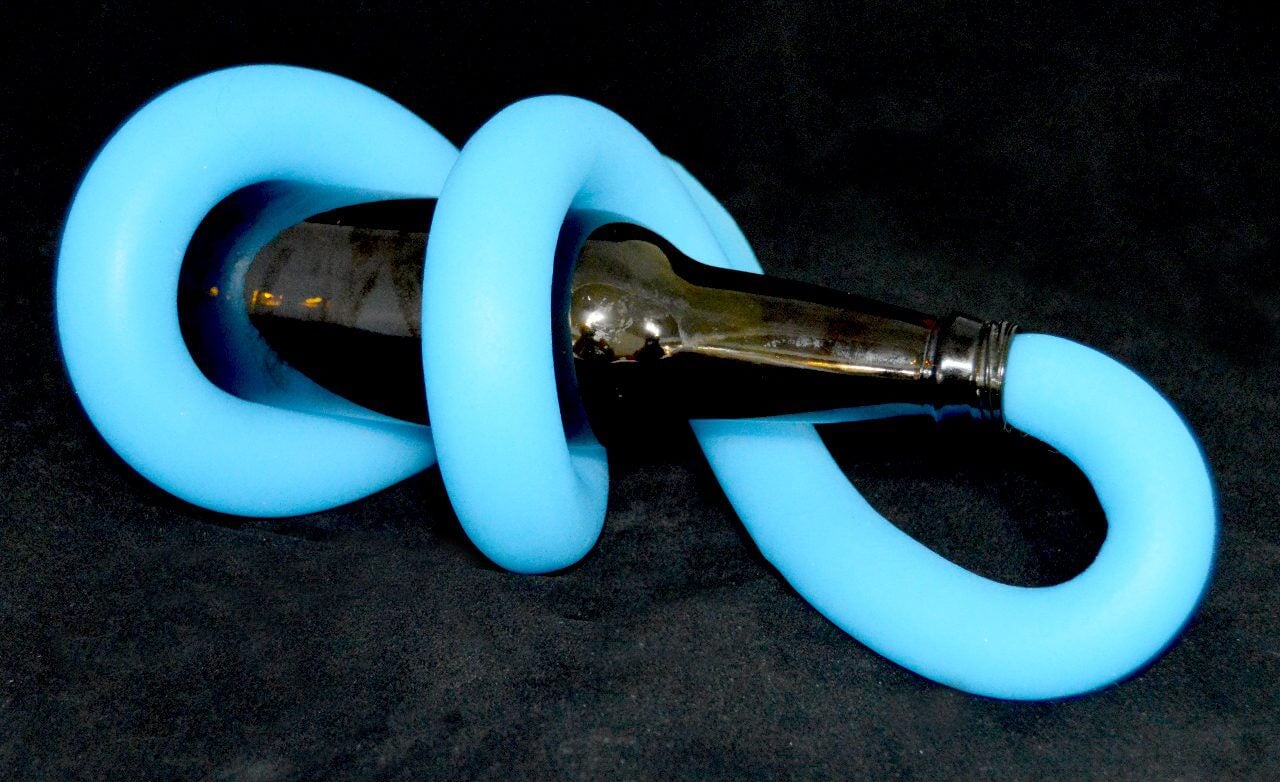 Missing from our list is Bad Dragon, a household name in the furry world. While sex writers regularly praise Bad Dragon's silicone builds and attention to detail, the company's internal problems are alarming. One site, nobd.info, lists extensive reasons to avoid Bad Dragon, including accusations the company manipulated Bad Dragon's primary investor into thousands in debt, committed censorship against customers, mistreats employees, and that Chief Operating Officer Kamo sexually assaulted another member of the furry community. On the front-end side, various reviews on Trustpilot point to missing orders and bad customer service. With such a controversial track record, it's impossible to recommend the company.