Because sometimes you want more than what the shower head can offer.
You'd think that since our privates are pretty moist (even without lube), finding a few trustworthy waterproof vibrators wouldn't be an issue. Well, you'd be wrong.
Unfortunately, the FDA only pays attention to sex toys if they're labeled as "medical devices." Meaning sex toy companies are free to use whatever they want, wherever they want and they don't have to report it to anyone. Which, I for one, am totally not fond of. Sorry not sorry, but I just don't go shoving random, unspecified objects in my vagina for fun. If that's your prerogative then so be it, just make sure your gynecologist knows what you're doing too.
But why does any of this matter? Read on, I'm getting to that.
For starters, the whole laissez-faire take on sex toys can be pretty dangerous.  Not only are companies able and willing to load their goods with harsh chemicals, but they're also not held accountable for products they make that are beyond low-quality. And no, I'm not talking about the vibrator that wouldn't charge or the dildo that arrived cracked. I'm talking about serious allegations like people being electrocuted by utilizing a faulty vibrator.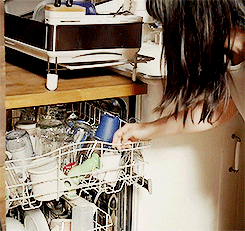 So how do you find reliable waterproof vibrators that won't zap you to bits? Well, you gotta know your stuff. And we know that's asking a lot, which is why we put together this list of dependable waterproof vibrators. This guide will be updated regularly, so make sure you check back in to see what other buzzworthy adult items we've added!
The best waterproof vibrators you can get online
Mimicking the shape of Je Joue's classic MiMi, the MiMi Soft features an additional layer of body-safe silicone, which makes it super smooth and extra comfortable to nestle between you or a partner. Additionally, the low-frequency motor creates "rumbling" vibrations in five speeds and seven patterns – making this the perfect toy for newbies and pros alike!
Price: $99
Designed with medical-grade silicone, the Femme Funn Ultra Bullets are Phalate and plastic-free, eco-conscious, and completely body safe. The ergonomic design features just over three inches of insertable fun and 20 powerful settings. It's also lightweight enough to comfortably fit in your hand. It even comes with a stand-up magnetic USB charging dock so you can charge it in plain sight without fear of displaying your dildo collection (if that's even a concern).
Price: $65.99
Considering that it resembles a lipstick, its no wonder why this LELO personal massager is a global bestseller. In addition to the fact that its shape has been molded specifically to target the clitoris (making for really intense climaxes), the MIA 2 features six pleasure settings and even comes with a full one-year warranty. And since it's made by LELO, you can trust that every toy is made with body safe silicone.
Price: $84.90
Meet the world smallest vibrator: the Zumio. And yes, it will actually get you off … just think of what you can do with all that precision! The eight-speed SpiroTIP whirls around in tiny circles, providing unique stimulation rather than a traditional vibrational pattern. 
Price: $140
This vibe wins a few awards: it's discreet, dependable, waterproof, and GORGEOUS! The NEA 2 by LELO is perfect for solo satisfaction or for nestling between partners. With eight stimulation patterns to choose from, this external vibe places powerful pleasure in the palm of your hand. And it's available in three colors: black, blue, and purple – all of which feature a uniquely intimate floral design. Personally, I would leave this one out on display. And also use it. But seriously, anyone who owns this MUST show it off.
Price: $99
Twice dipped in silicone, the Sensuelle Point is super silky and smooth to the touch. It features 20 distinct functions that go from a soft buzz to mind-blowingly intense, so it's safe to say this thing can get anyone off.
Price: $64.97
Unlike the other vibrators on this list, instead of focusing on a singular point of stimulation the SORAYA rabbit vibe by LELO focuses on both your bean and your G-spot simultaneously. And take your time switching between the eight pleasure settings, because the SORAYA has a battery life of about four hours. You could say we saved the best for last but that would be cliche. Correct, but cliche.
Price: $239
MORE BAZAAR DEALS:
The Daily Dot may receive a payment in connection with purchases of products or services featured in this article. Click here to learn more.