Clit sex toys (more specifically, clit-sucking vibrators) have received a helluva review by sex toy advocates. But are they really worth all the hype? In my very humble opinion, HELL. YES.
Generally speaking, clit stimulators are some of the easiest sex toys to use and, unlike penetrative devices, are unanimously agreed upon as some of the most pleasurable options out there. Since these types of toys are so popular there are a lot of options floating around the market––which is great! But it's led to the age-old question: which type is better? The sucking vibrator or a more basic clit vibe? Truth is, there is no objective answer to that. It's all based on an individual's preferences.
What makes sucking vibrators different from clit vibrators?
Here's the thing: sucking vibrators and clit vibes aren't all too different. In fact, suction toys are a type of clit vibrator. While they may seem worlds away from each other, what sets them apart is how they stimulate the clitoris.
Clit-sucking vibrators do exactly as the title describes. These types of toys take advantage of sonic and air pulsing technology to create the pleasurable "sucking" sensation felt during oral sex. Meanwhile, the more generic clit vibrator will use traditional sex toy vibration patterns and innovative designs to specifically target the clitoris.
So how do you know which toy is for you? Well, if you prefer to be stimulated over being penetrated, there's a really good chance you'd love the sensation of a clit-sucking vibrator. These versions of clit vibrators tend to stimulate the clitoris better than traditional sex toys. But clit-sucking vibrators don't work for everyone. Sometimes the shape of the toy and the person's anatomy just isn't a good fit. Other times, people find suction vibes to be too strong of a sensation. It's really a matter of trial and error, but that can be said about any sex toy.
Are suction vibrators recommended for novice sex toy users?
Just like any adult toy category, there are some designed that are easily equipped by more advanced users and there are some that are created to be enjoyed by all experience and comfortability levels. So in short, heck yes! We totally recommend clit-sucking vibrators as beginner's sex toys.
Best clit toys and suction vibrators
Obii is the first clit-sucking sex toy of its kind. Part vibrator and part room decor, this is about as discreet as it gets, folks. It's actually whisper-quiet and the charging base also functions as a light, so all you have to do is seal it shut, turn it on, and voila! Now you have a super cute and modern mood lamp that no-one would ever suspect to be a sex toy.
Obii has two pleasure points: the suction pad at the top, and the ribbed vibrations all along the body of the toy. There are a few ways you can play with it. The head of the toy uses pressure wave technology to send waves deep into the internal structure of the clitoris, while the ribbed side can vibrate like a traditional sex toy. Unfortunately, you can't fool around with both options simultaneously, but Obii's suction strength is so powerfully pleasing that this quirk is easily overlooked. Seriously, this is could win the title of my personal favorite suction vibrator. Obii is designed with body-safe silicone so it's safe to use with most non-silicone lubes. However, it's not waterproof so don't go dunking it (rinsing is okay, though).
Price: $89 (regularly $111)
---
This rabbit vibrator and clit massager duo gives users more to gamble with. Also designed with body-safe silicone it's silky and smooth to the touch, non-toxic, waterproof, and easy-to-clean. But like many other reviewers, the sheer size, shape, and some design aspects threw me off.
Instead of having a truly rounded head, the device is oblong and has a super beefy tip (not like steak, though). I wouldn't exactly call these flaws, though, because they do positively impact user experience in my humble opinion. What I'm trying to say here is that between its unusual shape and the fact that the clit stimulator end isn't flexible, this is no match for a novice. However, more experienced masturbators are more likely to drool over this bad boy and its 11 settings.
Price: $90
---
This may look like nothing more than a simple gold pendant but it's actually a nickel-free, 24k gold-plated clit vibrator! It's no clit-sucking vibe but it's designed with four-speed options and will one-up everything in your toy box with its auto-warming feature. Just turn it on and wait about 30 seconds for it to rise to body temperature, and then you can play without your toy feeling like an ice chip. Talk about fashion meeting functionality! And if gold isn't your thing, no worries, the pendant is also available in silver and rose gold.
Price: $69-$149
---
The Womanizer Pro 40 is the original clit vibrator and has been the source of inspiration for many adult toy manufacturers. In fewer words, this baby put "sucking vibes" on the map. Using Womanizer's patented PleasureAir™ technology, this waterproof clit vibrator gently "sucks" and massages instead of vibrating. With six modes to choose from, the Pro 40 can swoon you with a soft and slow pulse or blow your mind away with a more intense setting.
Even better, Womanizer designed the Pro 40 with detachable and replaceable heads, so when one gets worn out (or so gross that not even the strongest of sex toy cleaners can make you want to use it) just pop it off and put on a new one. Additional perks: the Womanizer Pro40 is designed with phthalate-free, hypoallergenic silicone, isn't too loud, and fits comfortably in your hand.
Womanizer's 2Go is also a solid alternative for smaller budgets, retailing for a fraction of the Pro 40's cost ($49 to be exact).
Price: $99 (regularly $129)
---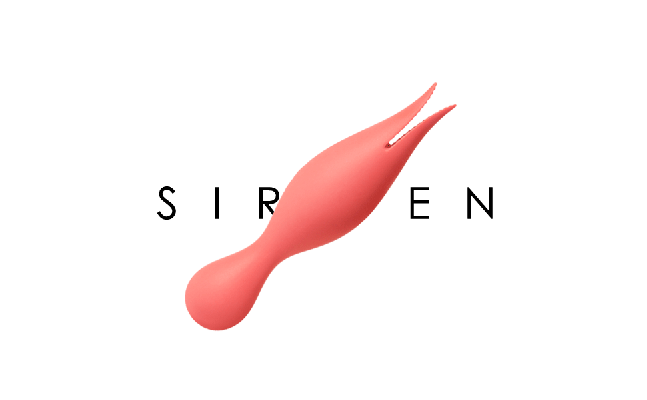 Designed with dual motors (one at either end), this clit tickler moves like no other. Users can choose to stimulate more sensitive spots with its tentacle-like mouth or reach deeper pleasure points with its penetrative base––just don't forget the silicone-safe lube! Depending on the intensity Siren is set to, its tentacles move accordingly––and gee, do they dance!
I was able to cycle through its 25 modes (five patterns and five intensities) and to say I was impressed might be a little corny but don't sound the alarm (or in this case, the Siren). Users can choose to turn on both motors at the same time or just use one, adjusting the speed and intensity from a teasing lull to a powerful and swift fan-like dancer. Siren is available in coral and light pink.
Price: $98.99
---
Uniquely designed, the TuLips clit vibe features two lips (TuLips, get it?!?!?) and a "tongue" of its own to kiss and caress the most sensitive parts of your body. Three buttons control the speed and vibration pattern, making it simple to switch it up or go back to the previous setting. And since it's made with body-safe silicone, the vibe is easy to clean and can be used with any silicone-safe lube. In my opinion, this is a great first vibrator since it's really user-friendly, not incredibly loud, and offers a variety of pulsations for users to figure out what they do and don't like.
Price: $44.99–$49.99
---
Need a clit sex toy you won't mind traveling with? You won't have to risk the embarrassment of a stranger hearing a vibrator go off your backpack or having it fly out of your bag when you inevitably drop your belongings (don't act like you're never clumsy). The iroha Stick is a super discreet clit vibrator designed by the Japanese sex toy company Tenga. Designed with silicone, the iroha Stick is body-safe, waterproof, and easy-to-clean, but unlike most of today's vibrators it's not rechargeable––so don't forget the batteries!
Price: $17.25
---
The Fantasy For Her clit-sucking vibrator may look intimidating, but it's anything but. The Fantasy For Her comes with three different heads that can transform the toy from a clit tickler (or just tongue action) to a suction vibrator. Reviewers claim this isn't nearly as strong as a Magic Wand (which is setting the bar high), but that might not be such a bad thing. If you're looking for a toy that won't be overwhelmingly powerful but does more than just tease, this clit vibe by Pipedream has your name on it.
Price: $74.94
---
This app-controlled sucking vibrator doesn't even need to touch your clitoris in order for it to work. Call it magic! We call it Patented Pleasure Air technology with a dozen different levels of intensity. Its slim and curved design ensures it won't get in the way of any type of play, and its rechargeable silicone body is completely waterproof. It even includes a sample size of We-Vibes lube.
Price: $141.55
---
If it wasn't already obvious, Tenga's iroha line of clit toys belongs in a museum of modern art. The Tori is perfect for nestling between partners because of its carved-out shape and super squishy design. As you should know, the clitoris is much larger than the little bean we can see. Clitoral nerve endings actually reach all the way out towards the labia, and this toy makes sure to stimulate it all. It features a super silent motor, seven-speed options, and is rechargeable and splash-proof making it perfect for the sex toy newbie.
Tori is one of my personal favorite vibrators because of how soft yet strong it is. When I say this thing is squishy, I mean it. You'd have no idea there was a piece of robotics hiding under all of that silicone! This toy also gets bonus points for actually being near-silent and for its charging base doubling as a case.
Price: $80.48
---
Imni calls this gadget a "vibra-massager" because this is a clit massager and vibrator in one. But what really sets it apart from other sex toys are its trio of nubs––two of which gyrate while the other vibrates. It's a totally unique feeling and innovative design for me. I haven't been able to find any dupe for this, and given its low price point that's certainly not something to complain about. And before you even ask, the Fondle is designed to be waterproof with six pleasure modes and a non-porous, phthalate-free silicone body.
Price: $48.88
Didn't find what you were looking for? Check out one of our other guides:
The Daily Dot may receive a payment in connection with purchases of products or services featured in this article. Click here to learn more.