For months, somebody, somewhere…maybe asked the crucial question: Will a pig or a fidget spinner fly first? The answer is finally here, and it's not the pig. Meet the Flying Fidget Spinner.
You might have thought you'd seen everything a fidget spinner could be — but you thought wrong, my friend. This creative flying contraption would make Leonardo Da Vinci proud. Just give it a spin, let go, and the internally-housed propellors will keep it hovering in mid-air.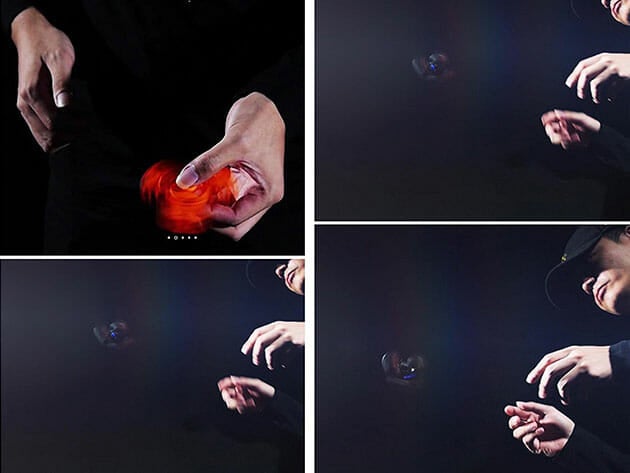 You can even adjust the angle you spin it at to make it fly up, down, or sideways, ensuring you can distract your entire team from work for minutes at a time. That's being a true team player.
This one will land you Employee of the Year — take to the skies with the Flying Fidget Spinner for $24.99 from the Daily Dot store. That's 80% off the usual price of $129.99!
MORE BAZAAR DEALS:
The Daily Dot may receive a payment in connection with purchases of products or services featured in this article. Click here to learn more.