Out of all the Father's Day gifts, why not give your dad something he actually wants? Can't think of anything that would top his list? Well, there's no need to blow your cover and ask him what he wants. Just check the list of father-approved items below! They're sure to inspire – at the minimum.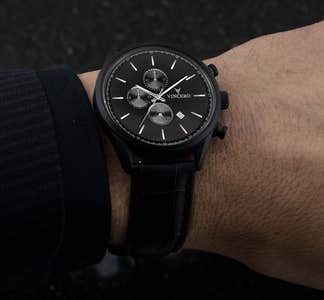 The luxury watches at Vincero have been crafted with the highest quality materials to make the wearer look and feel unstoppable. So if you really want to impress your father, take it back to basics with a classic watch that says it all.  And from now until June 16, you can save $70 on a Gear S3 Smartwatch and even have it ship for free! And as always, our readers can save 15% when they use offer code DAILY at checkout.
Price on Vincero: $159+
Effortlessly turn any gas or charcoal grill into a flavorful smoker with the Grillaholics Smoker Box. Designed for the simple man, it's no wonder this is one of Amazon's bestselling grill accessories. All you have to do is purchase your ideal variety of woodchips, toss 'em in the smoker box and set it on your grill. Then while your meat, veggies or seafood slowly grill, they also absorb that sweet  smokey flavor – just without all the special prep!
Price: $21.95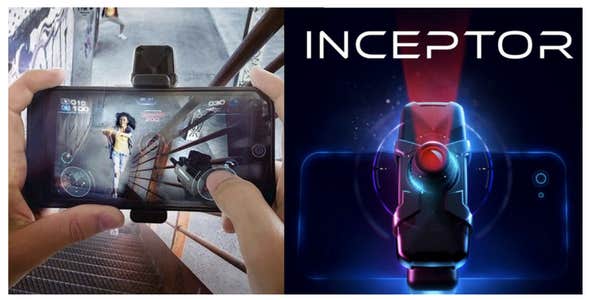 Even dads aren't safe from the siren call of laser tag. But walking into that grody arcade at your local strip mall might be off-putting for him. Instead, get him the Inceptor Augmented Reality attachment for his smartphone. Whether he's playing indoors or out, the device uses his phone's GPS to track players and take down the enemy. The first-person shooter has never been this personal. Up to 32 people can play, provided they each have an Inceptor for their own phones. Right now you can save up to $90 off at Brookstone, plus free shipping for Father's Day. Just use the code DADGIFT at checkout.
Price: $29.99
Your dad is an avid gamer, so you would think finding a Father's Day gift for him would be incredibly easy. In which case, you'd be correct! Just gift him an Xbox Game Pass. This way you don't have to worry about giving him a game he already has and he's already guaranteed to love it! With a Game Pass, your dad can pick and choose what he wants to play from one of the largest libraries of video games to date. Plus, with new games added each month, this really is his ticket to endless play!
Price: $9.99/month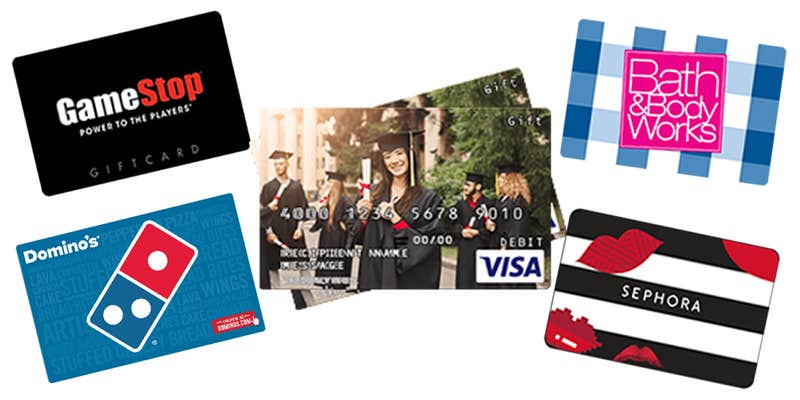 Afraid of getting the wrong gift? Just give dad the gift of cash! GiftCards.com is the leading gift card website, with over eight million gift cards sold. It's their mission to provide convenience & safety for gift card buyers and recipients by offering personalized electronic gift cards with custom greetings. Visa Gift Cards are their most popular and can be customized with a photo and message. EGift Cards can be purchased for many top brands like Visa, Best Buy, Target and more and are delivered within minutes via email. Buyers can earn G-Money reward points when you buy select gift card brands and eGift card brands which can be redeemed for future purchases.
Price: Varies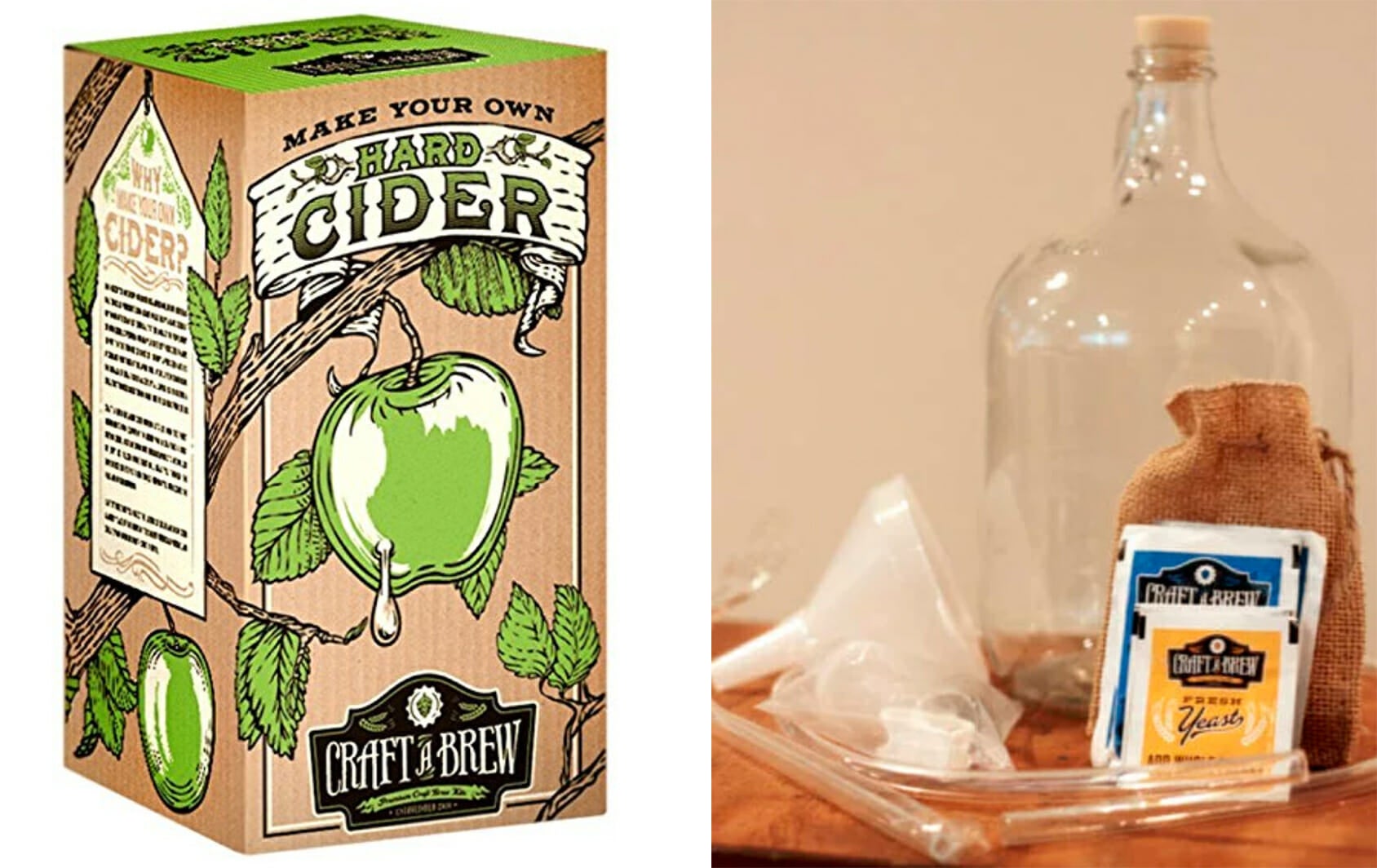 If you're looking for something that the two of you can enjoy together, look no further. Craft A Brew Hard Cider kits come with everything needed to brew not one, not two, but three batches of premium cider! Included in the kit: a glass gallon jug, tubing, a funnel, yeast, sanitizer, and a no-nonsense guide to making the best damn cider you've ever had. All you need to bring to the table is some patience, a pot to mix your ingredients in, juice or cider (your choice depending on your ideal brew) and some brew bottles. The guide is relatively easy to follow, but it is important to note that the brewing process does require a cooler environment – since we're dealing with yeast here. But luckily we live in a day and age where we can check the forecast, plan ahead and of course, take advantage of that sweet, sweet air conditioning! If dad isn't the cider type but you think he'd still enjoy being a brewmaster, no worries. Craft A Brew also has kits to make ales, IPAs, and stouts. Even gluten-free kits are available.
Price: $45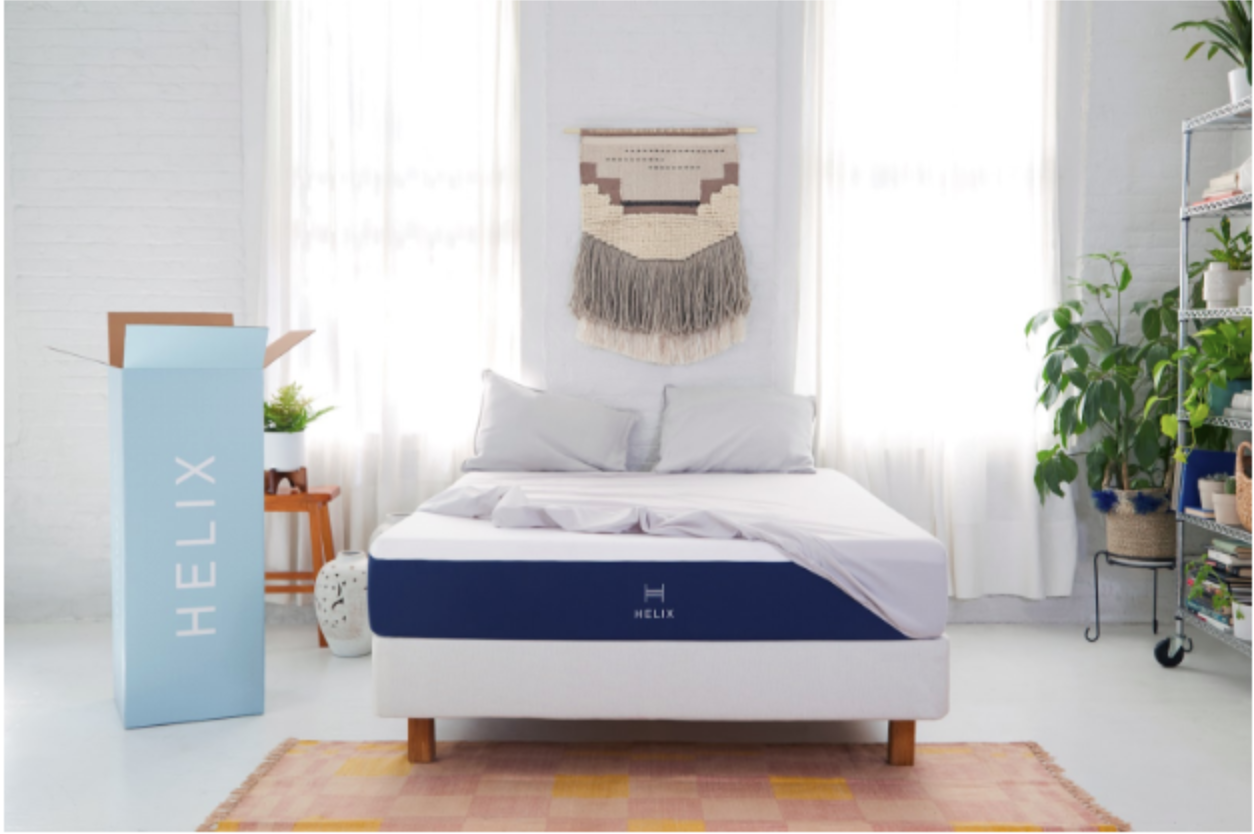 Consider making up for all the late night temper tantrums this Father's Day by treating dad to the best sleep of his life with a Helix mattress. Unlike other mattress retailers, Helix is custom-built to fit each person's body and sleeping preferences. The mattresses feature a blend of proprietary dynamic foam, high-grade polyfoam, and pocketed micro coils to guarantee comfort all night. Best of all, customization won't break the bank. Helix keeps costs low to guarantee competitive pricing compared to other mattress retailers. Use codes MDW100 to save $100 on any mattress, or MDW150 to knock $150 off when you purchase a mattress (plus any other product) from now until June 1o.
Price: varies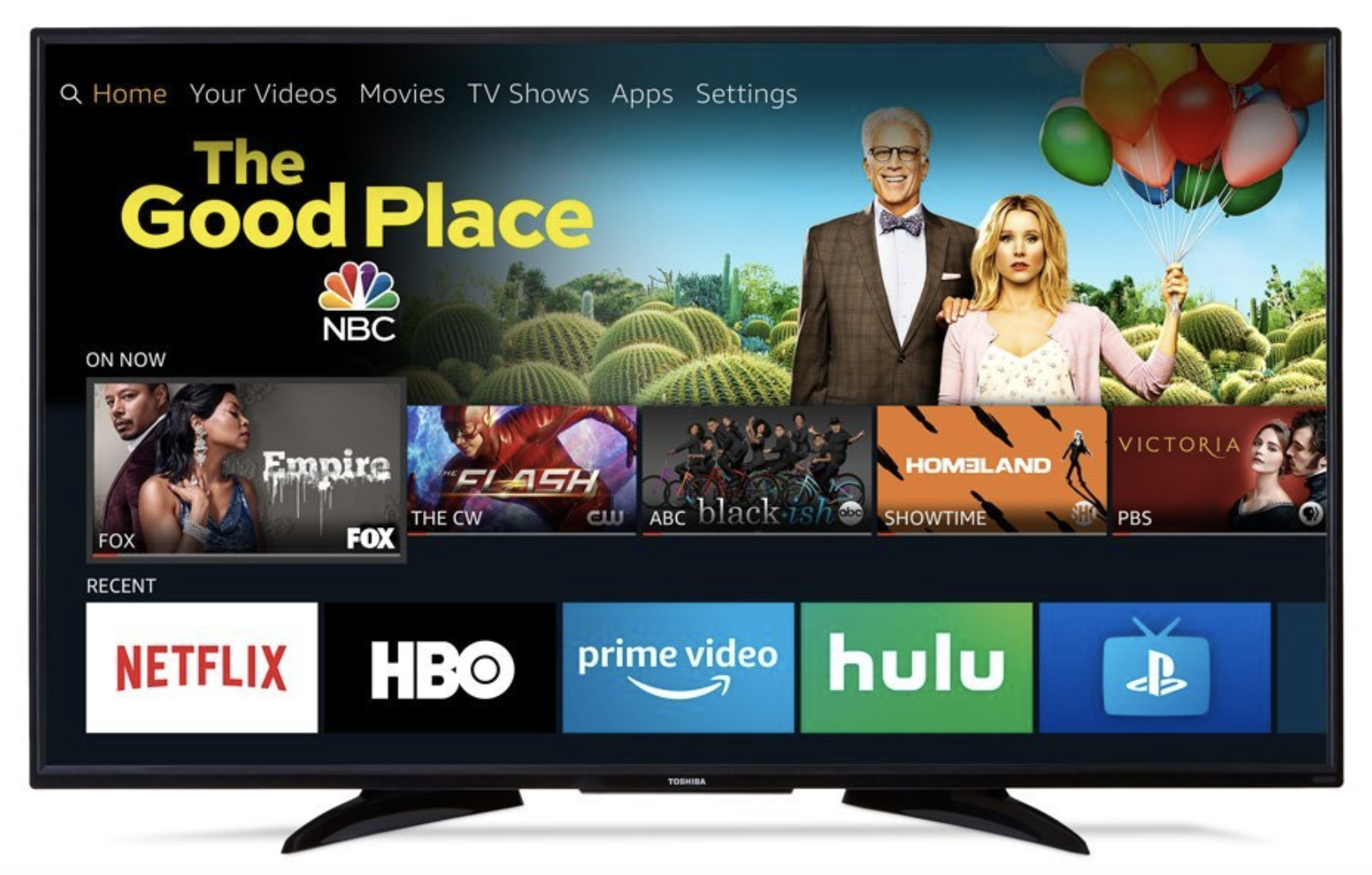 If daddy-o is already considering cutting the cord, why not take the first step for him? Replace his average old TV with the Toshiba smart Fire TV and he'll wonder why he put up with cable for so long. Available in 43-inches, 50-inches, and 55-inches, this Toshiba smart TV is the only big screen your family will need. Designed with true-to-life 4K Ultra HD picture quality and over 8 million pixels, it delivers stunning clarity, deep contrast, and vivid colors. Instantly stream thousands of titles across the most popular platforms: Netflix, Hulu, HBO, PlayStation Vue and of course, Amazon Video. Plus, if your pops is a Prime member he'll receive exclusive access to hundreds of games, movies, and shows.
Price: $329.99+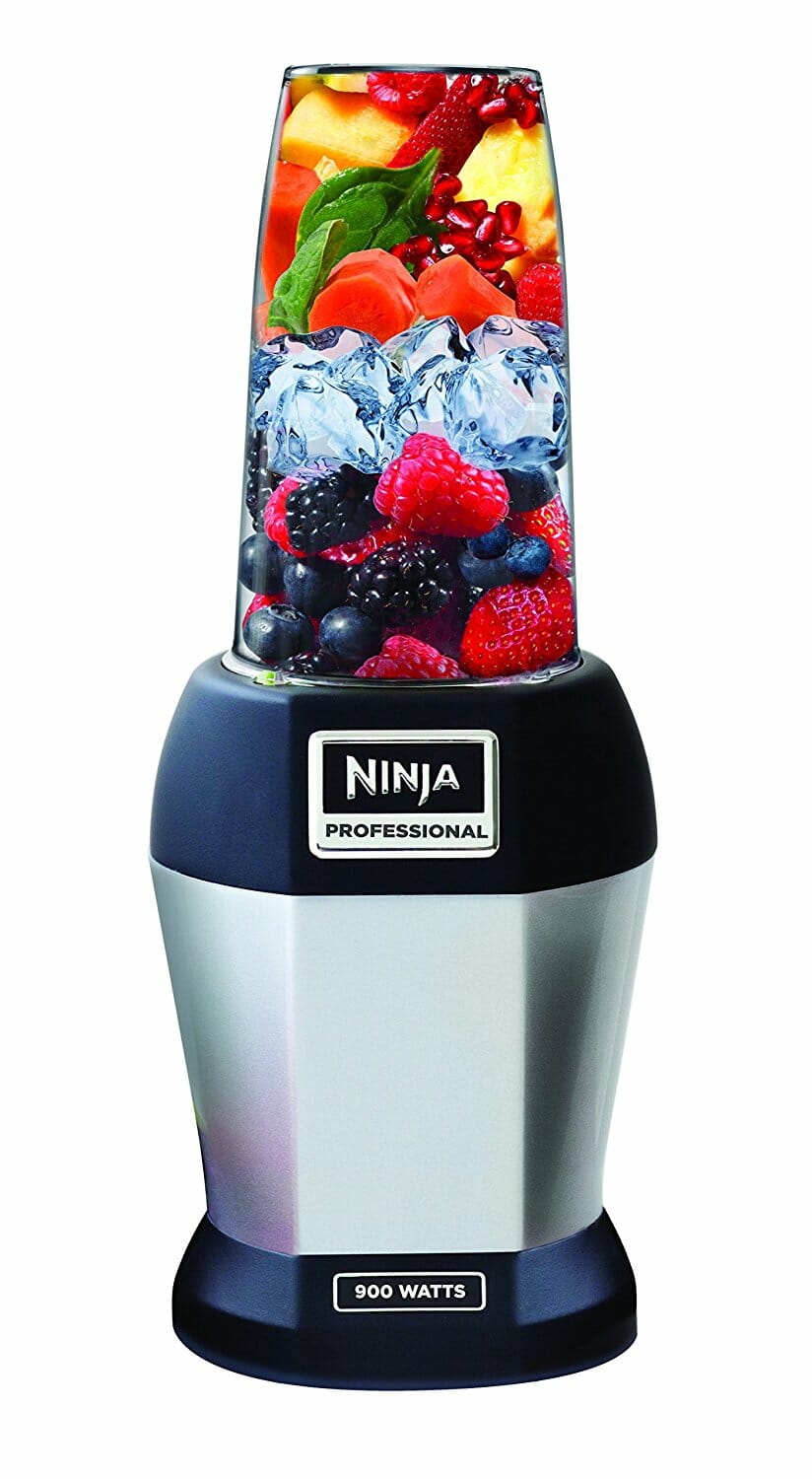 For all the posturing dads do, they actually love smoothies. Who doesn't? And there's no better personal smoothie maker than the Nutri Ninja. Dad can put fresh or frozen fruit straight from the fridge, some ice, juice, or even protein powder in the carafe. The blender then breaks them down to extract all their nutrients. Or you know, he can simply mix up some daiquiris. No judgments. The carafe is also a cup, so it makes cleanup a breeze. It comes with a recipe book so dad can use his fancy new drink machine right out of the box.
Price on Amazon: $70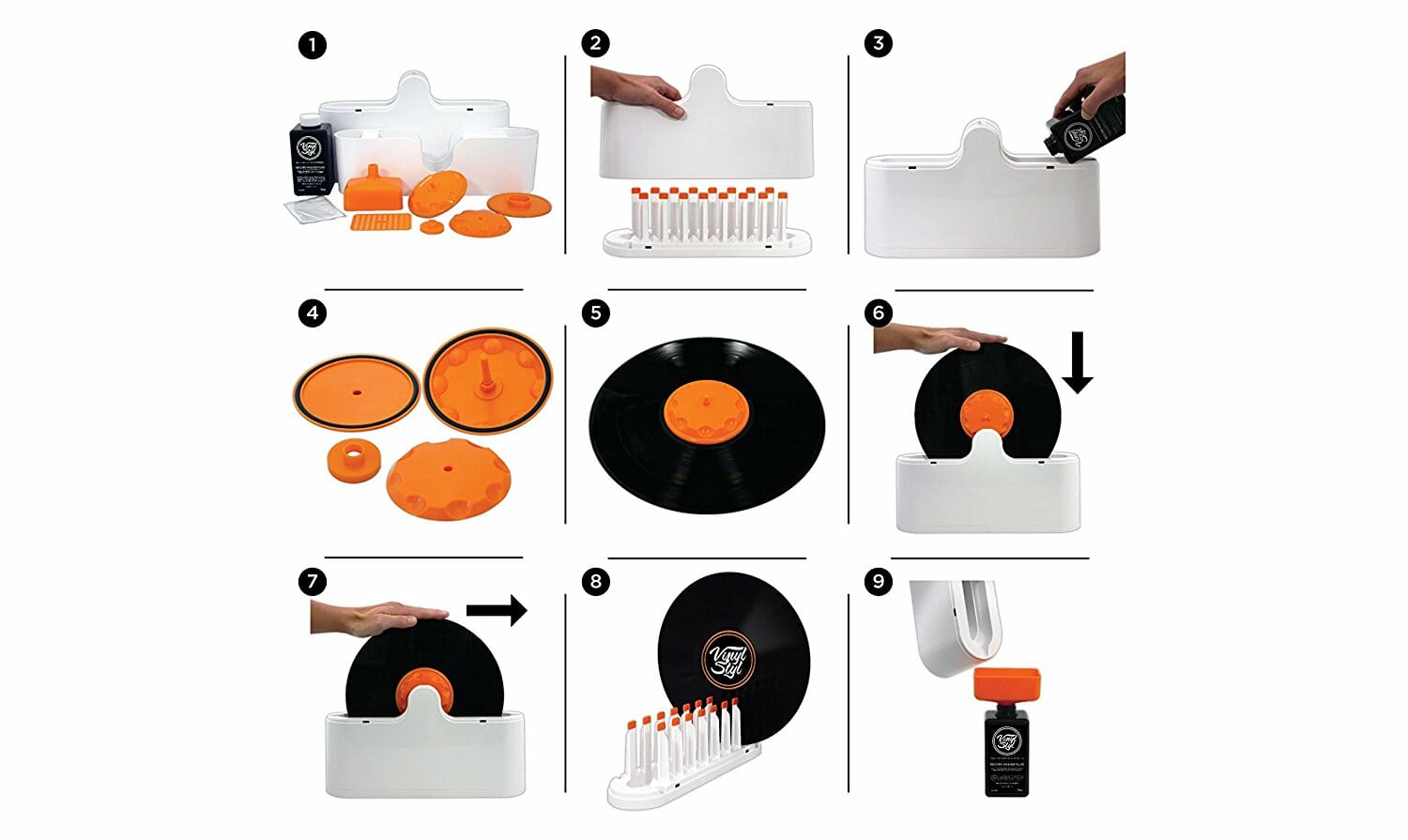 This totally self-contained record washing and drying system will take your pop's used vinyl collection and make it sound brand-spanking new. After all, in order to achieve clean audio, you have to start with a clean record! It comes with a container of cleaning fluid as well so your dad can get right to making his vinyl sound as good as the day he bought it.
Price: $69.99 ($79.99)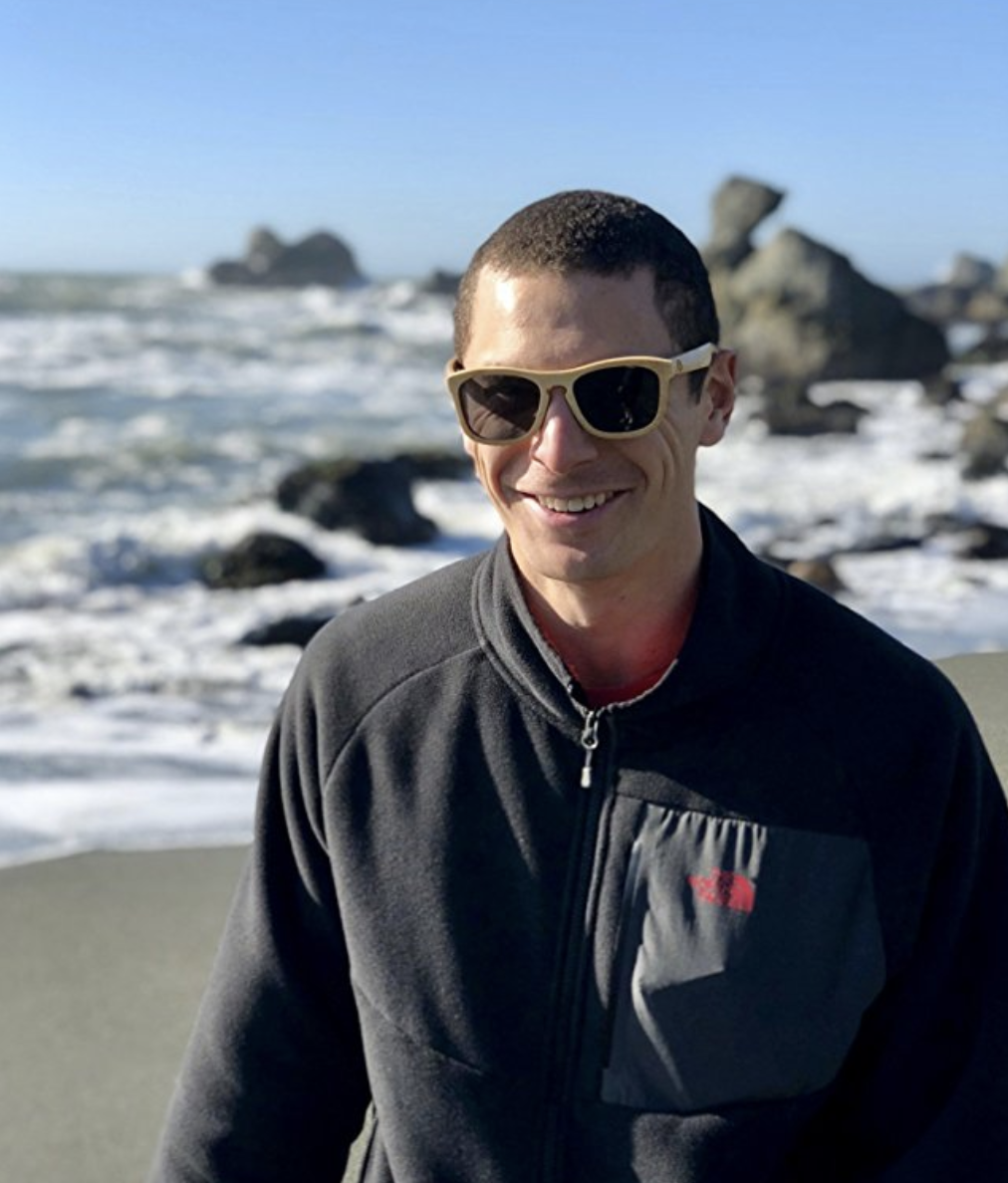 Protecting your eyes from the UV light is just as important as protecting your skin – which is where sunglasses come in. Most sunglasses are made from plastic and other nonsustainable sources, which melt and snap easily (not to mention how bad they are for the planet). But Wise Owl offers eco-friendly, polarized sunglasses made out of bamboo. So not only are they better for the environment than your traditional sunnies, but they're extra durable too!
Price: $29.97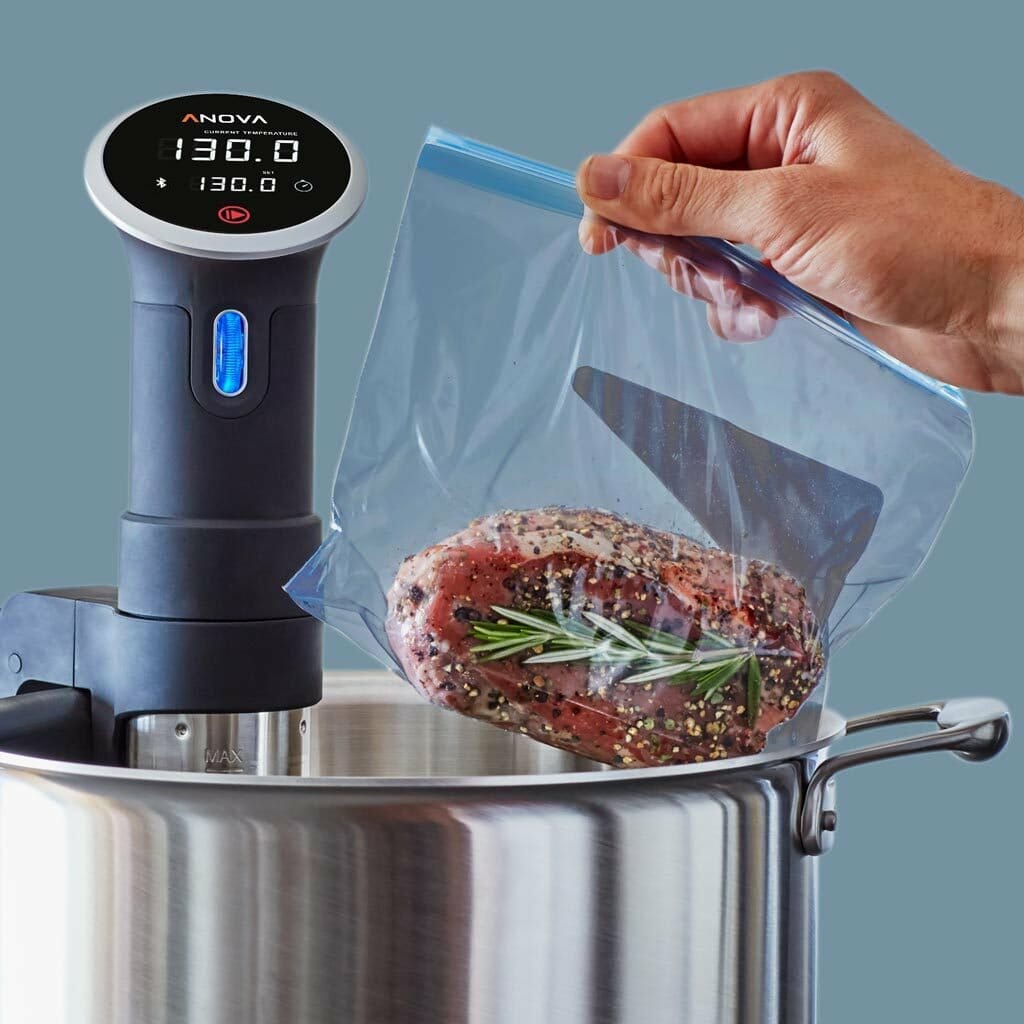 With just a few clicks, dad can prepare five-star restaurant-quality meals that are perfectly cooked and bursting with flavor! Thanks to the Anova's integrated app control and built-in WiFi, you'll have total control to prepare flawless food every time. Plus, the app offers additional recipes, tips, and even lets you control the sous vide from any paired smart device. Not only is this one of the best Father's Day gifts for a dad who loves to cook, but if you go over for dinner you might also reap the benefits!
Price: $119.65 (regularly $149)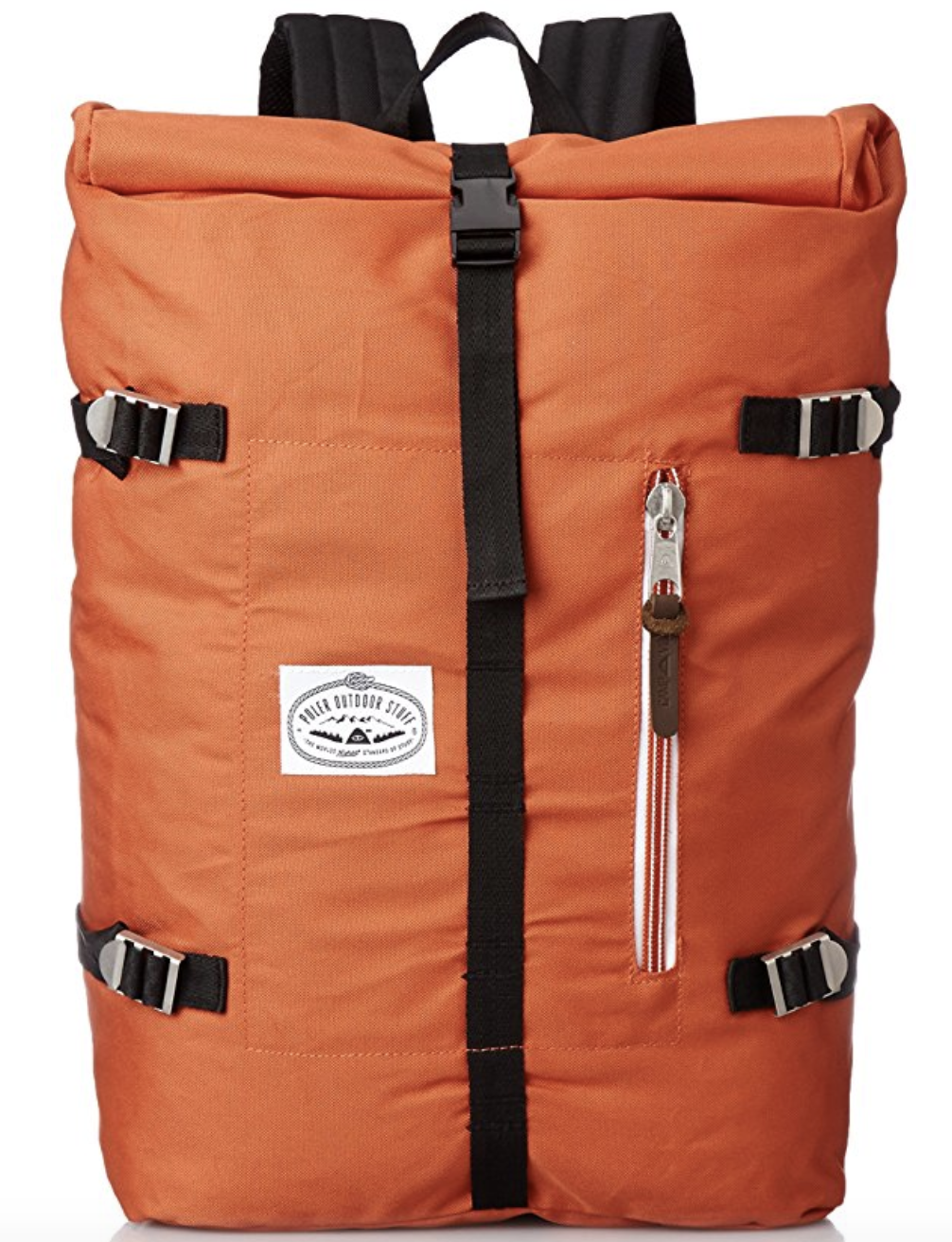 Whether it's a mountain hike or urban exploring, dads like a good adventure. Make sure he's able to pack well with the Poler Men's classic rolltop backpack. Sturdy and built for easy access, this will ensure that dad can look stylish and be ready for anything.
Price: $43.75+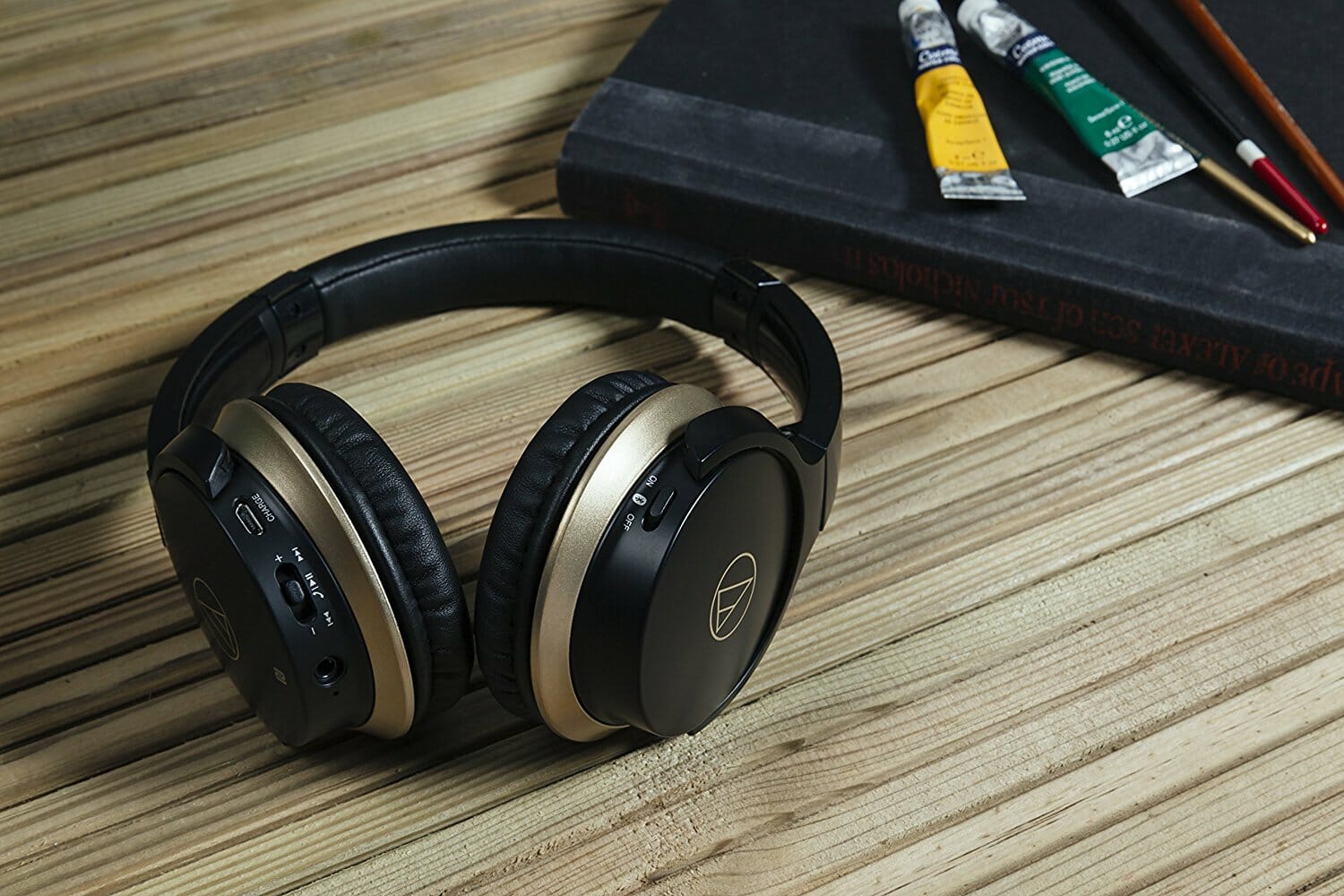 Music makes everything better – dusting, commuting, yard work, you name it and there's a playlist for it. However, depending on the chore, headphone wires can get in the way and sometimes even become a safety hazard. But that doesn't mean dad has to go without his musical motivation. Pick him up a pair of Bluetooth headphones – like the SonicFuel by Audio-Technica. The omnidirectional speakers ensure a rich, full-bodied sound no matter how loud your surroundings are. Additionally, the headphones are foldable for easy stowing, comfortable for long term wear and last for up to 30 hours on a single charge.
Price: $99 (regularly $119)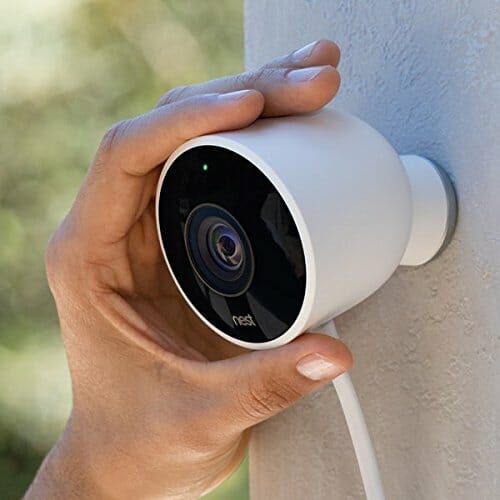 If your dad likes to "keep an eye on the house" (and trust us, most dads do), a Nest Cam just might make an amazing gift. Not only does it provide 24/7 live video and a 130° wide-angle view, but it also boasts a microphone so he can screen people at the door if he wants. It's also super easy to install – no drilling required – and compatible with Amazon Alexa. The camera also comes with a free trial of Nest Aware, which will let dad set intelligent alerts, create Activity Zones for more precise alerts, and more.
Price: $172 (regularly $199)
MORE BAZAAR DEALS:
The Daily Dot may receive a payment in connection with purchases of products or services featured in this article. Featured items are sponsored and The Daily Dot receives payment. Click here to learn more.