It's pretty on trend to cut the cord, although it's only worth it if you have the best streaming device for TV. And with so many rigs to choose from, you'd think this would be easy. But the more options you have, the more confused and overwhelmed you're likely to become. After all, if they all have the same purpose, how do you know which one is right for you?
Well, it's a process. If you're looking to cut cable entirely and switch over to streaming instantaneously, you're in for a surprise. Don't worry, it's a good thing! When it comes to putting your foot down on cable you have more options than just the obvious one – being the make of your device. There's add-ons, special features and distinctive perks between certain models and generations. So it's best to take your time, do your research and make a weighted decision.
But we understand just how hard being patient can be, so here's a solid background of what the internet considers to be the best streaming devices for TV. This way you can find your perfect fit in no time.
Best streaming devices for TV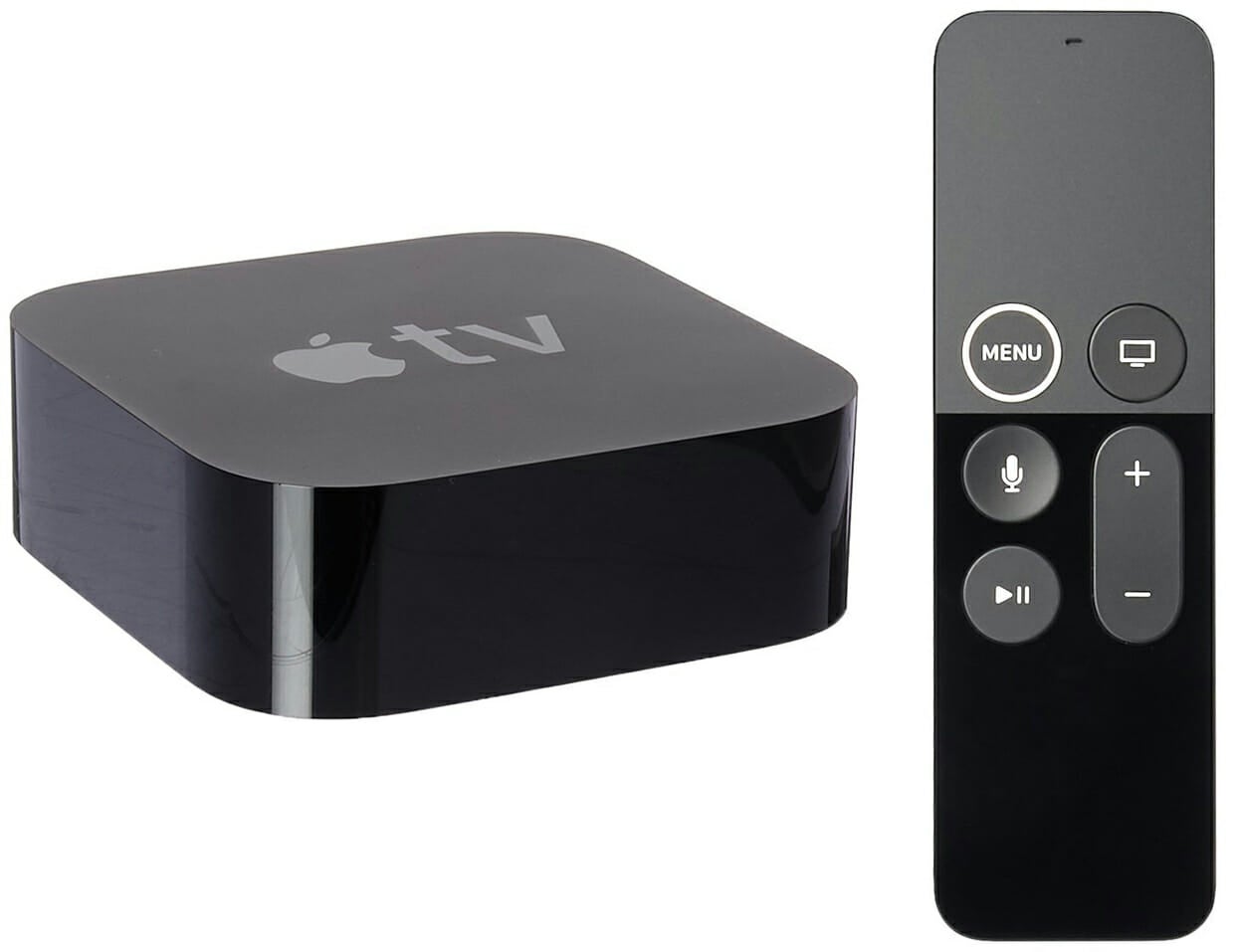 Amazon rating: 4.2 stars
The one feature that Apple continues to knock out of the park is the compatibility that's found across all their products. Whether it be stored on the Cloud or AirDropped, sharing content has literally never been easier. And now with Apple TV, you can share photos, homemade movies, and pretty much your entire iCloud library to the big screen. And by "big screen," we mean your home theater system. Designed with a super fast A10X Fusion chip and 4K High Dynamic Range picture quality, users can search through their favorite apps (like Netflix, ESPN, and Hulu) to source crystal clear entertainment in no time. The device fully supports Dolby Digital Plus 7.1 surround sound as well. Plus, you can even use your voice to sift through content just by asking Siri to help you find what you're looking for.
Price: $179+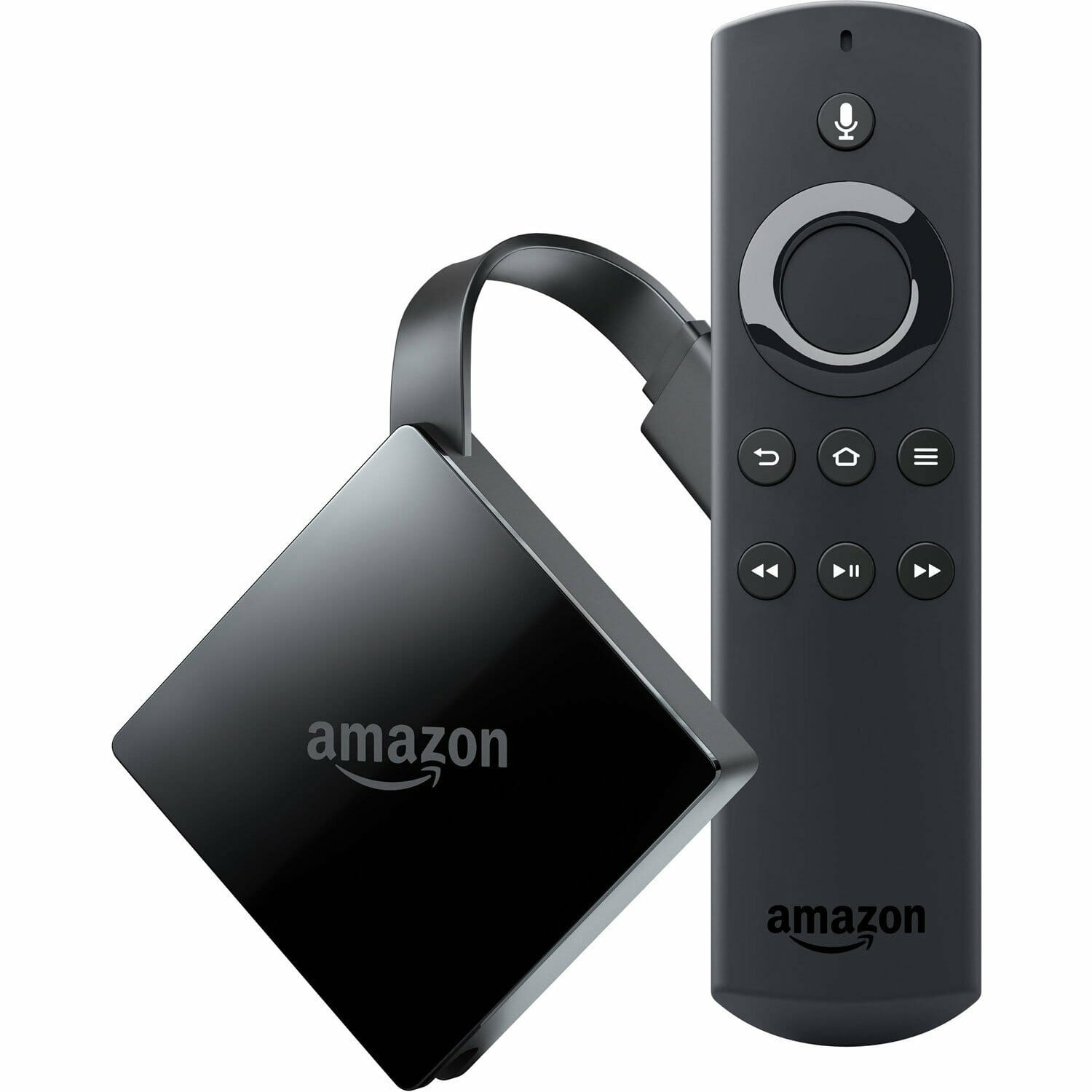 Amazon rating: 4 stars
Praised for its true-to-life picture quality, Amazon Fire TV with 4k Ultra HD and HDR doesn't disappoint. An ultra-fast quad-core processor delivers a super smooth viewing experience with Dolby Atmos audio and booming 3D sound. At nearly twice the speed (and the price) of the Amazon Fire Stick, you can surf the web and seamlessly stream 500,000+ movies and TV shows through some of the most popular channels and apps. That includes Netflix, Hulu, HBO, SHOWTIME, and more! Additionally, Amazon Prime members receive access to exclusive content and ad-free listening with Prime Music.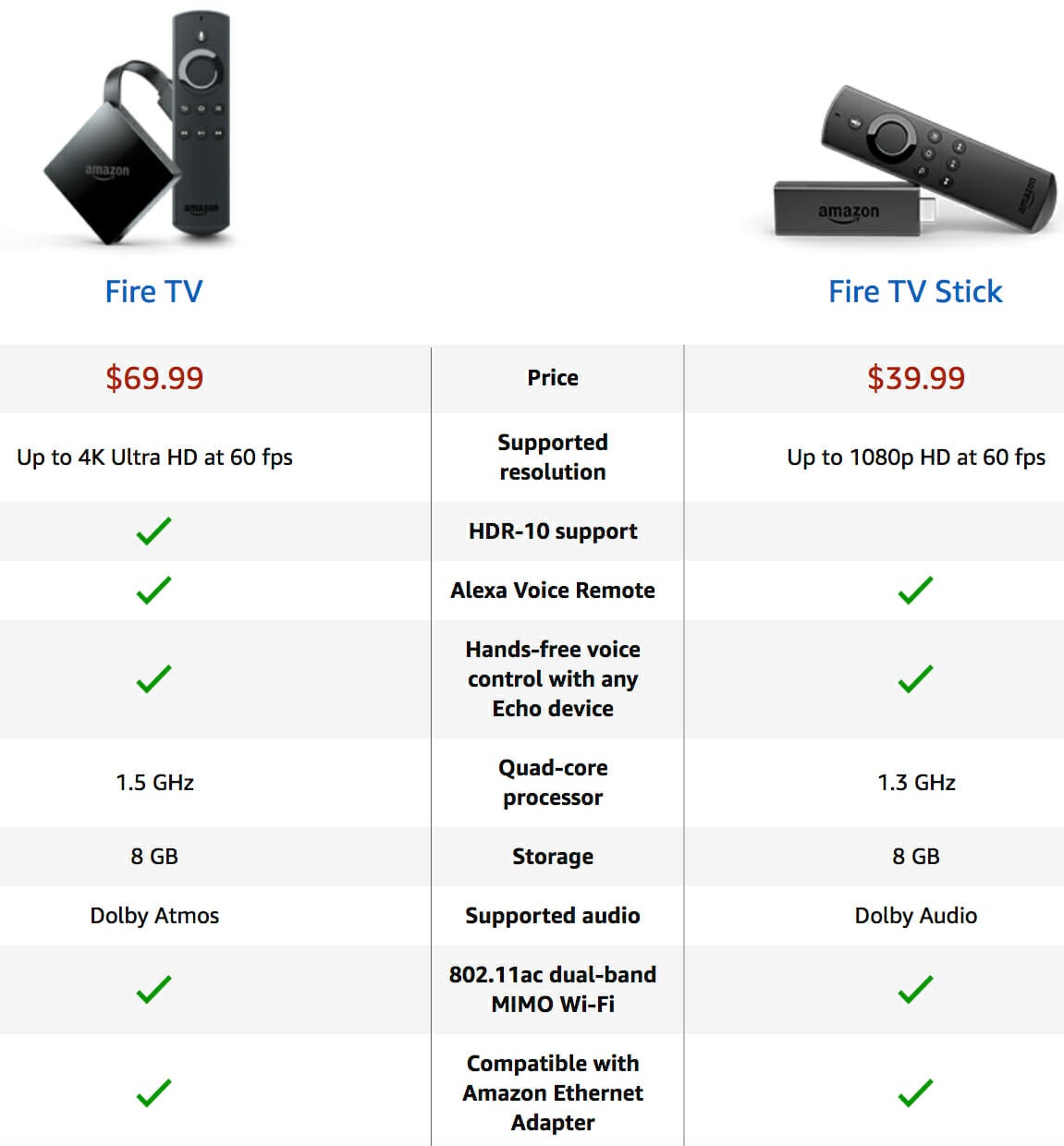 Price: $69.99+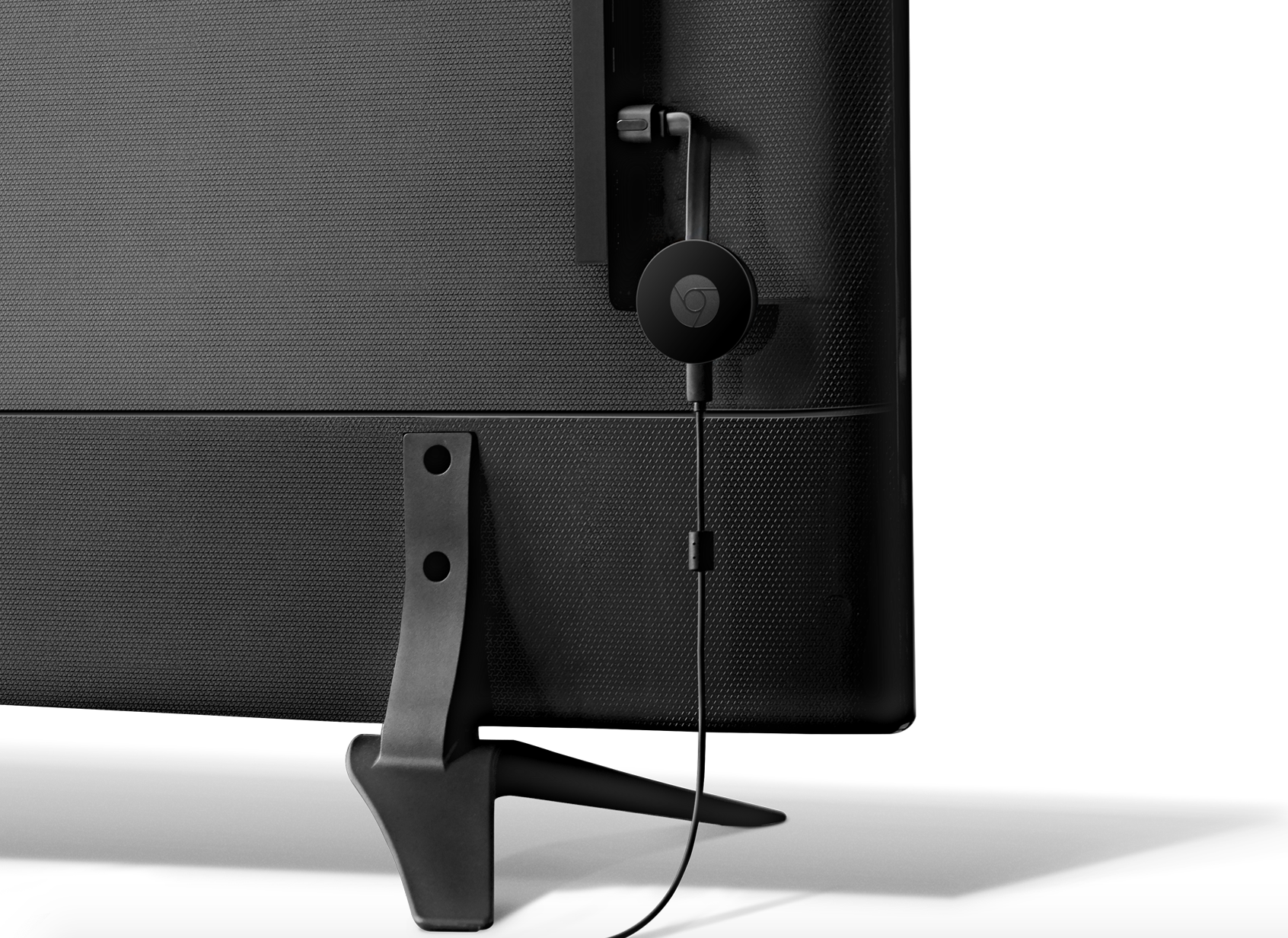 Reviewer rating: 4.5 stars
With Chromecast, your phone is the remote. So once your device is paired, you can browse through 200,000+ TV shows and movies, 30 million songs, radio, sports, and more. All you have to do is click the content you want and then press "Cast" and wah-zam! Your desired entertainment seamlessly streams to whatever television the Chromecast is hooked up to. Cast-enabled games are coming soon too, which means Chromecast owners will be able to hop into a wild game of Angry Birds or an exhilarating workout session with Just Dance.
Price: $35+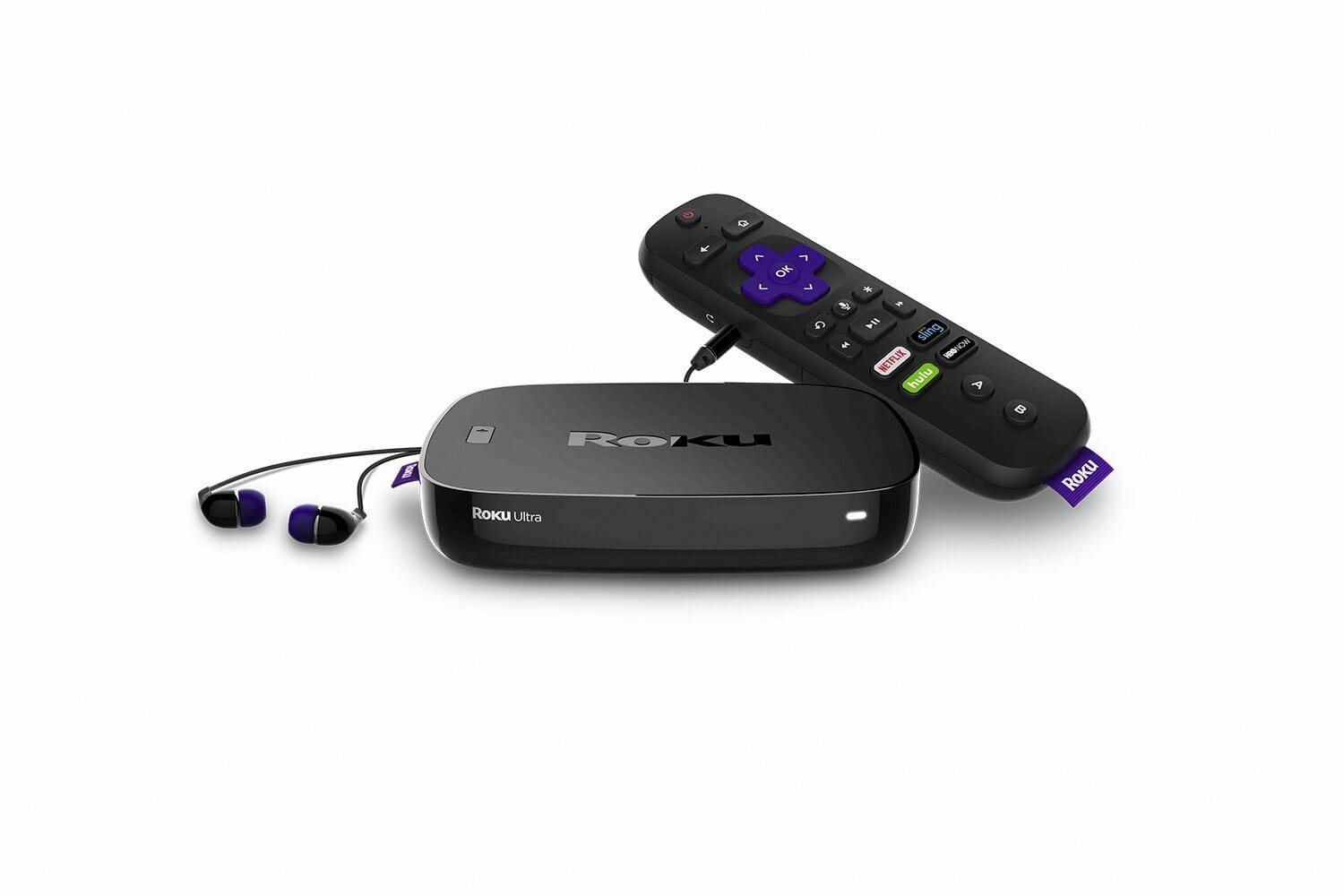 Amazon rating: 4.4 stars
Between the powerful quad-core processor, beautiful 4K HD streaming and a voice-enabled remote, you'd think that would have been sufficient for a streaming device. But the tech geniuses threw in some bonus features that one wouldn't ordinarily find in a streaming device, including a lost remote finder and a headphone jack. Both are basic additions, but they make a world of difference – just picture being able to watch a documentary without disturbing your sleeping partner or finding the remote without having to tear your house apart. Plus, you can enjoy thousands of movies and TV shows ( including live TV) across thousands of channels like Netflix, Amazon Video, HBO NOW, and PBS KIDS.
Price: $99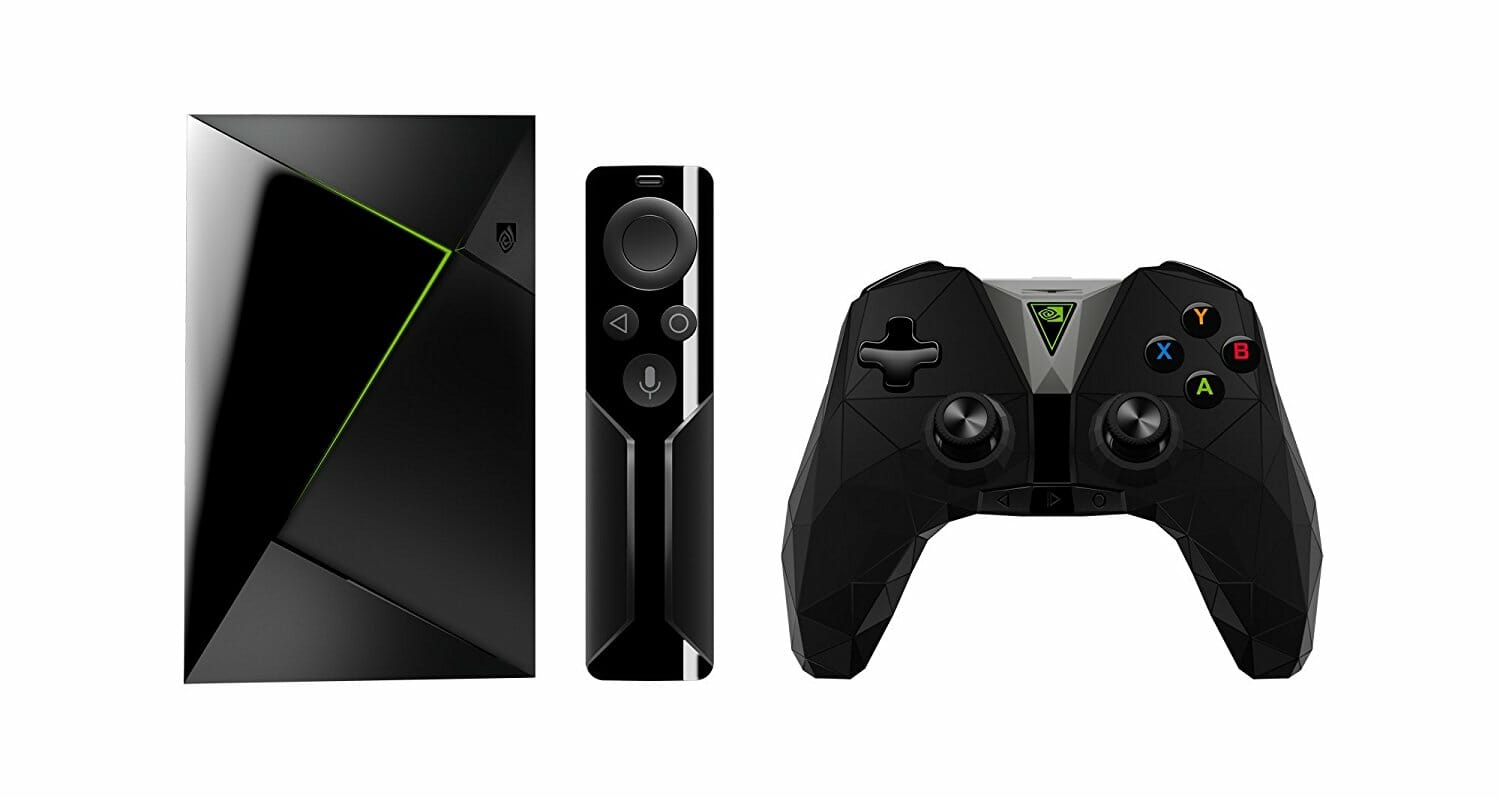 Amazon rating: 4.3 stars
While you're cutting the cord, you may as well upgrade your whole house. It's easier than it sounds! The NVIDIA SHIELD TV will send you on your way to a building yourself a smart house. The media center is compatible with Nest cameras, Zigbee and Z-wave and even has Google Assistant and Chromecast 4K built-in. With the power of your voice, you can dim the lights, turn up your AC, find out the scores of missed games, and more. Plus, it's the ultimate gaming center. So on top of enjoying live TV, sports and apps like YouTube TV, Hulu, Sling TV, and PlayStation Vue, you can also stream games – including SHIELD-exclusive Android games.
Price: $152 (regularly $199.99) 
MORE BAZAAR DEALS:
The Daily Dot may receive a payment in connection with purchases of products or services featured in this article. Click here to learn more.