It's never too late to make new resolutions, and pivoting from gin beverages has never been easier. As more people make the switch to alcohol alternatives, the market keeps churning out high-quality substitutions to beloved favorites. If you've been dreading giving up on that classic gin taste, worry no more. We've got the best non-alcoholic gin you can buy for guilt-free nightcaps and pain-free mornings.
The Best Non-Alcoholic Gin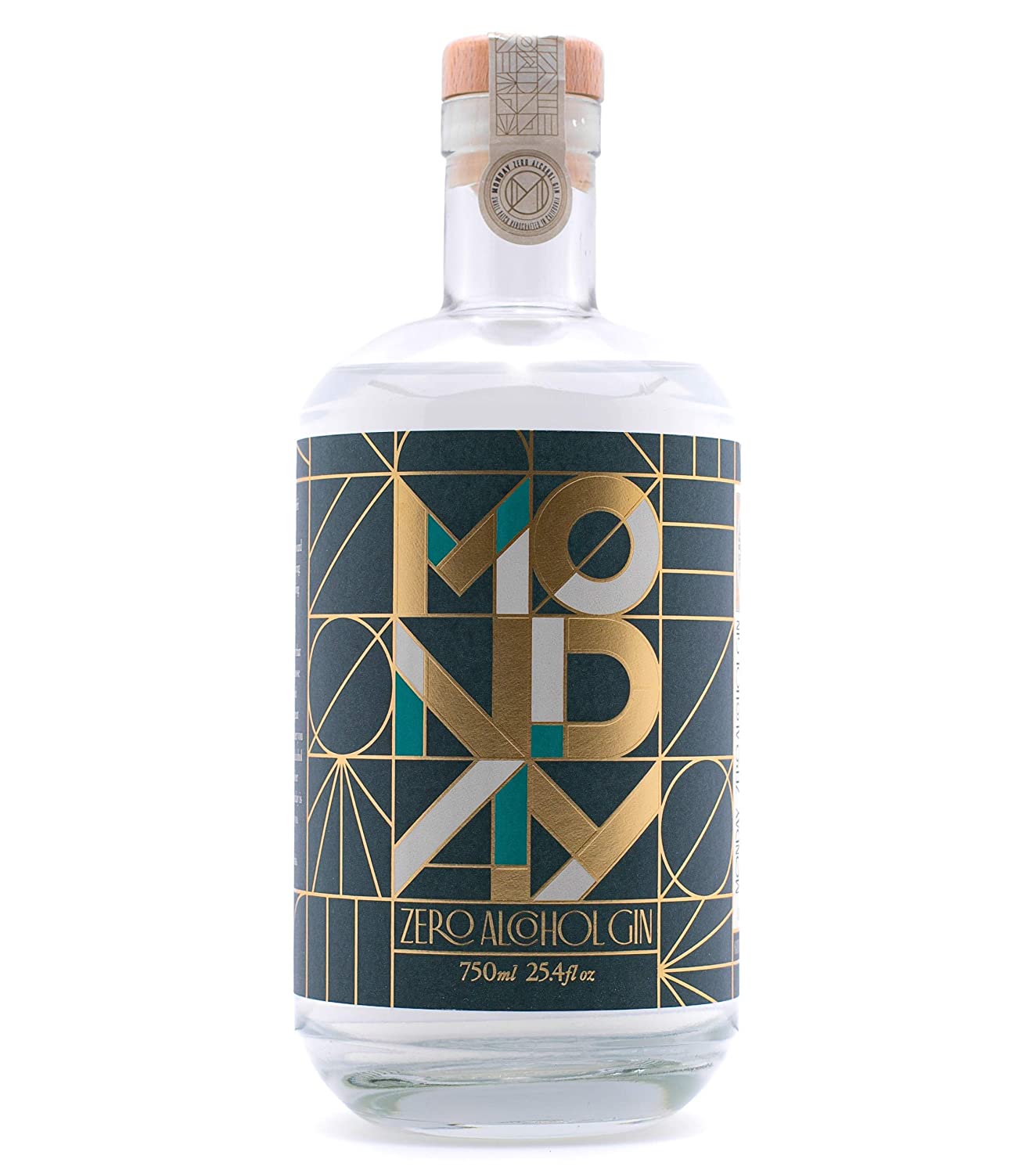 Monday zero is proving to gin lovers everywhere that you can get the same gin taste without losing your grip on sobriety. Crafted from all-natural ingredients sourced from vegan and plant-based botanicals, this "gin" is always small-batch and bottled in LA, California.
50% of Monday zero drinkers give this alternative five stars and say that it tastes just like the real thing.
Price: $39.99
---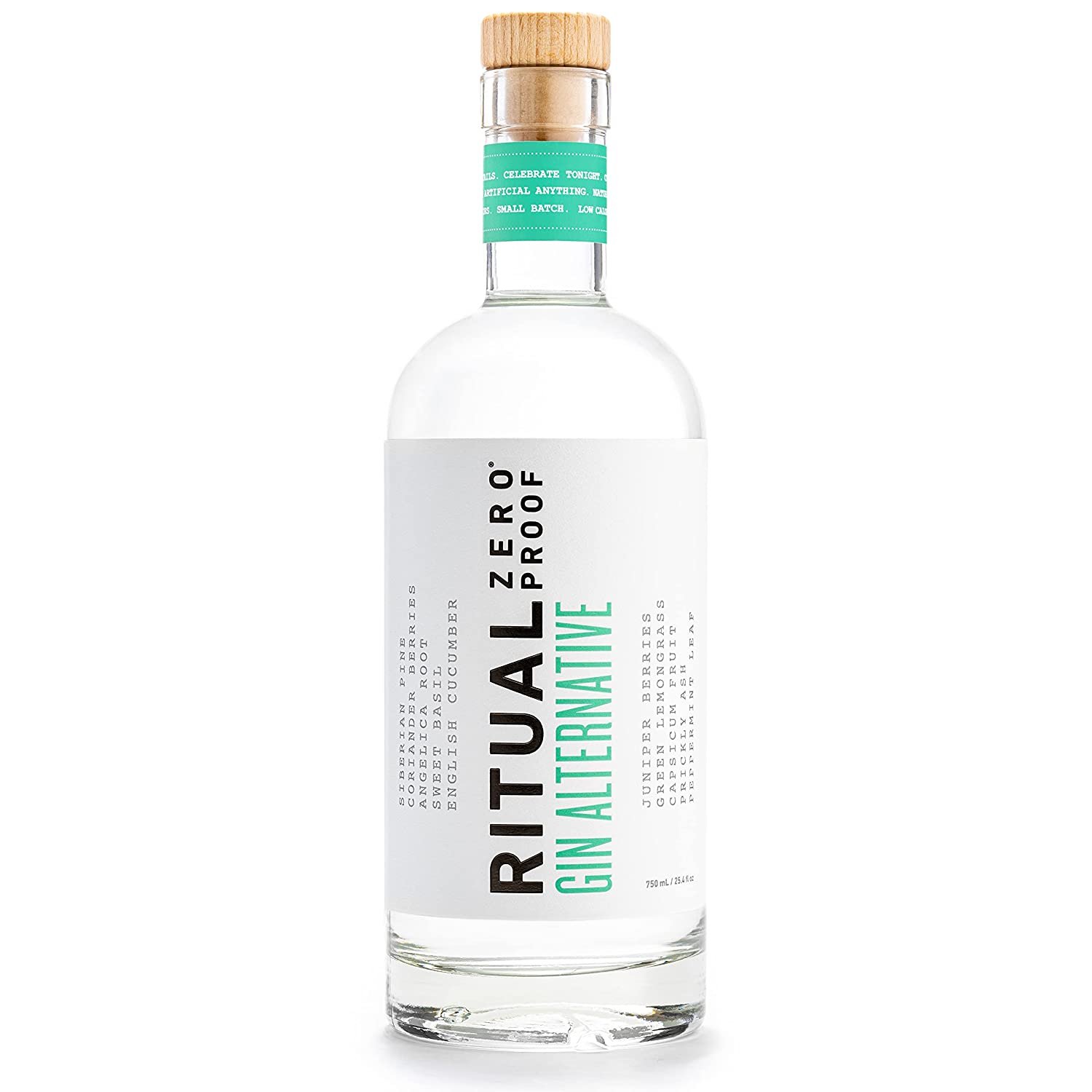 Start your non-alcoholic gin journey with the highest-rated gin alternative in the game. Ritual zero-proof gin gives you the same crisp and refreshing bite you know and love from gin, without the liquor results. Certified 90/100 gold by the industry-standard beverage testing institute, this gin alternative won't disappoint.
Price: $29.99
---
3) Leave the liquor and the calories behind: CleanCo Clean Gin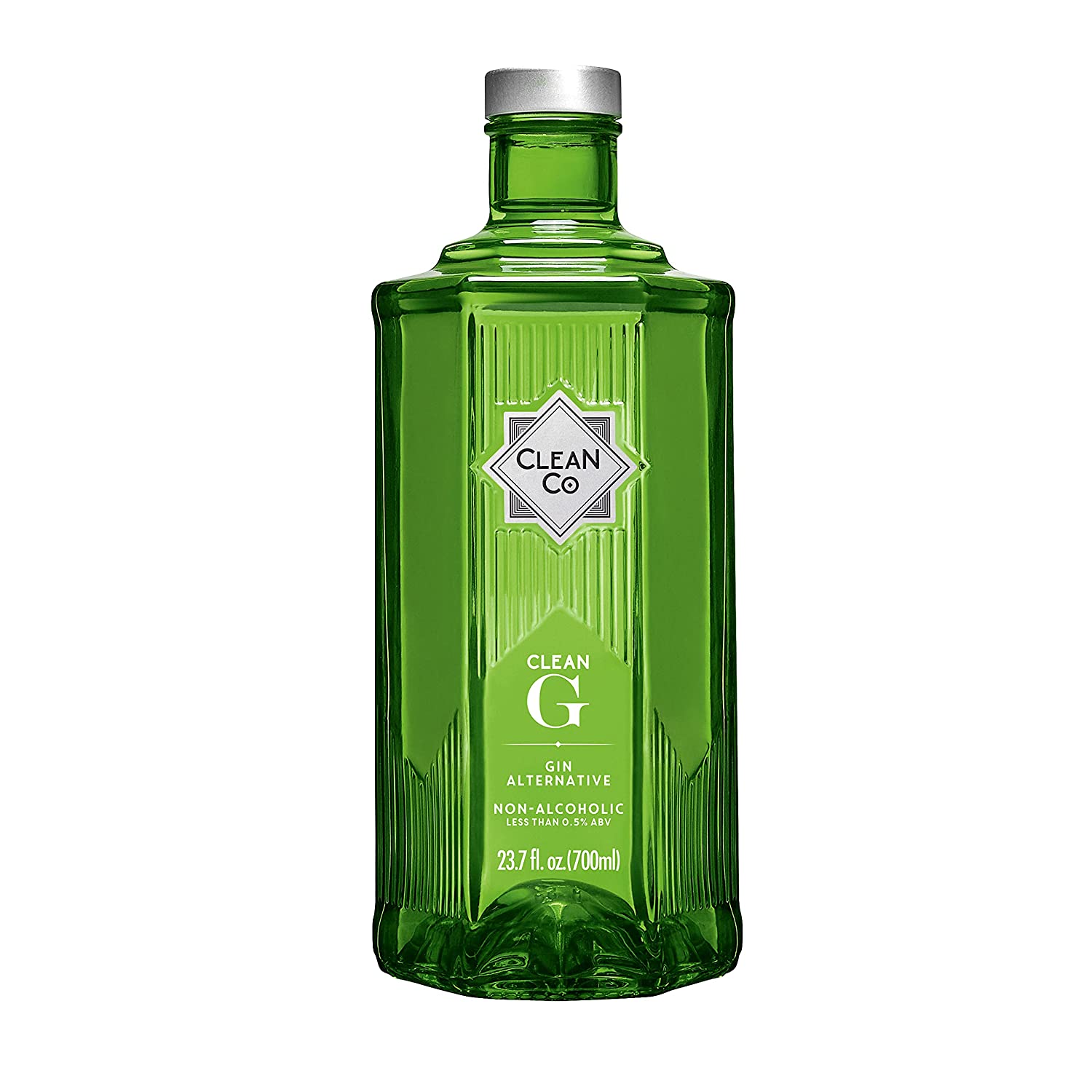 Giving up the buzz also means you can say goodbye to the calories that usually come with it. CleanCo Gin is a flavorful take on traditional London dry gin that only carries 10 calories per serving with no sweeteners, sugars, or nasty additives. For those looking to add a side of healthy to their mocktail order, this is the gin alternative for you.
Price: $29.99
---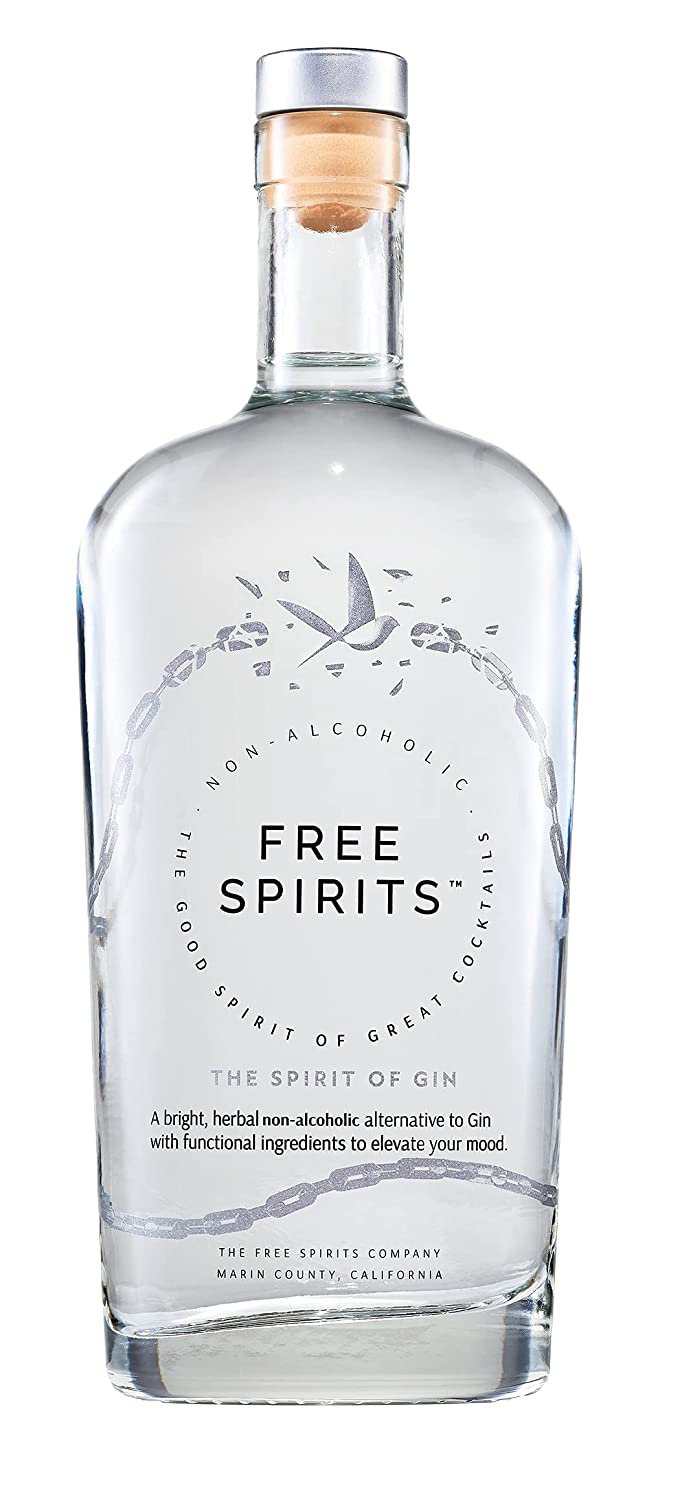 Wellness gurus rejoice; finally, your dreams have come true. Here we have a gin alternative that comes infused with the holy grails of wellness vitamins: B3 and B6. While the B3 helps to treat high cholesterol and boost brain function, the B6 keeps your nervous and immune system healthy.
Free Spirit is also infused with uplifting amino acids to help elevate your mood and energy. While your friends wake up with headaches and nausea, you can wake up feeling better than you did the night before. It's a no-brainer.
Price: $39.99
---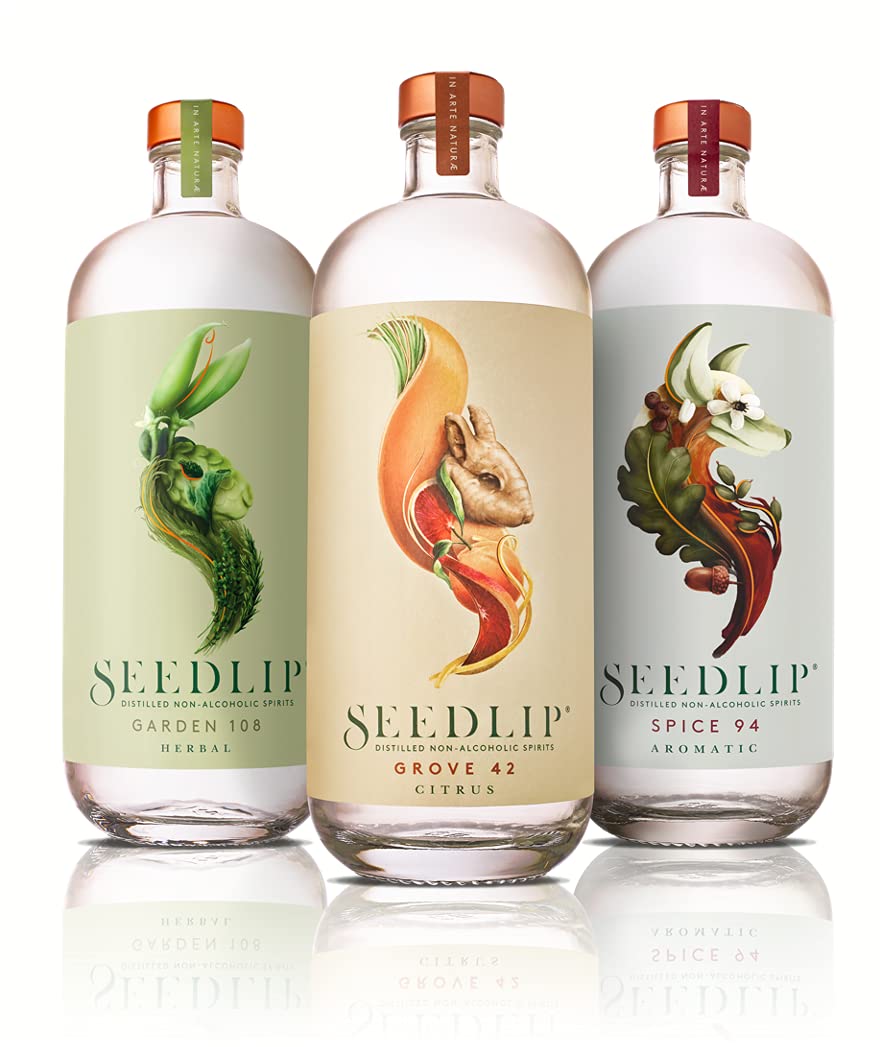 If you're new to the gin alternative game and have a naturally picky palate, this non-alcoholic gin trio might be the best way to go. Instead of banking on one bottle that you might not like, play it safe and invest in three high-quality gin alternatives.
Crafted from six carefully selected botanicals and spices, each Seedlip offering provides a different kind of gin alternative. Choose between an herbal blend of peas, spearmint, and rosemary or a citrus blend of orange, ginger, and lemongrass. The spice option is crafted from aromatic allspice berries, ginger, and grapefruit.
Shop smart and save time with this gin alternative trio. You're sure to find something you love.
Price: $89.90
---
6) Diet friendly non-alcoholic gin alternative: Fluère Floral Blend
Brewing ingenuity doesn't end with the liquor of old. Fluère's floral blend is made using state-of-the-art hydrostream distillation to create its distinct taste. Blending lavender, coriander, juniper, and lemon zest gives this alternative the kick it deserves. Take note that this particular offering is low-carb diet-friendly and weighs a little lighter on the tongue.
Price: $26.95
---
7) Handcrafted gin alternative: Dhos Gin Free

Handcrafted in Sheridan, Oregon, the Dhos gin alternative brings the quality of fine handiwork to the non-alcoholic sector. Produced without toxic or harmful chemicals, Dhos combines unique heating and cooling sensations that burst on your palate. Aroma's of fresh pine, juniper berries, dried citrus, candied lemon, and fresh spearmint will hypnotize you while you drink.
Price: $25.99
---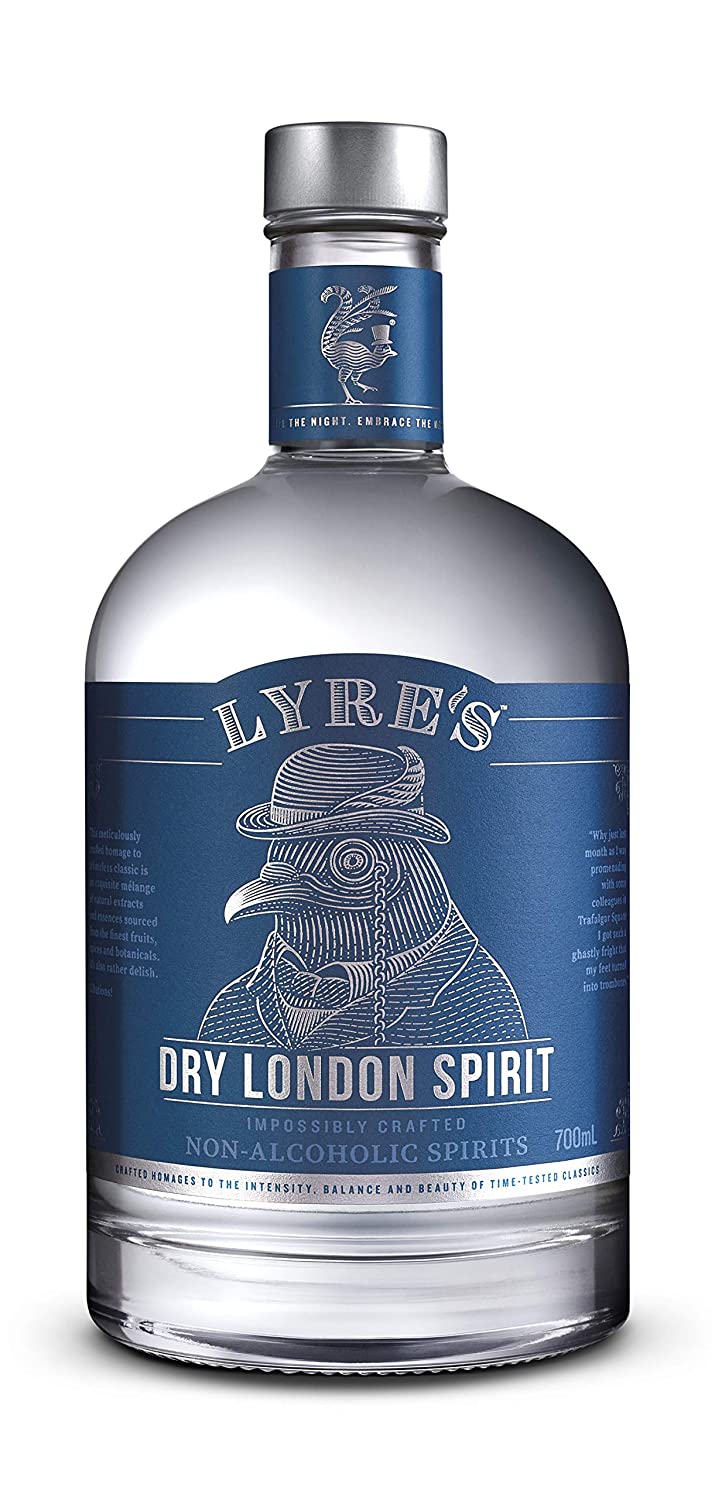 As the medal recipient of The 2020 San Francisco World Spirits Competition, Lyre is a gin alternative you can put your trust in. Firm, earthy flavors of juniper and citrus greet your taste buds at the first sip, while warm peppermint adds a classic dry gin finish.
Celebrate your sobriety with one of the most celebrated and decorated bottles of gin alternative there is.
Price: $35.99
---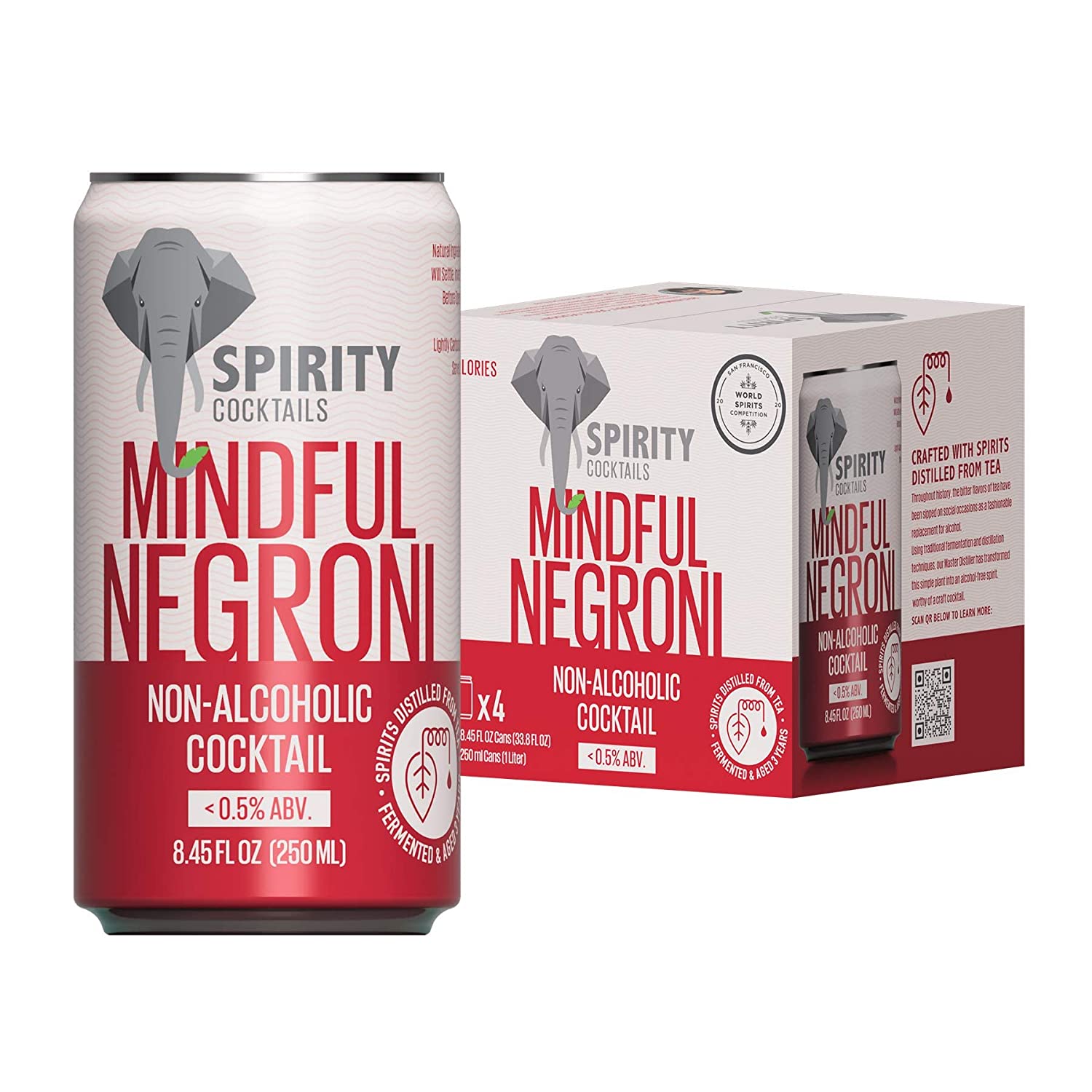 This gin alternative is for the cocktail drinker who hates mixing their own drinks. Coming in pre-mixed cans, this Negroni includes all the classic flavors you love but with a twist. Instead of crafting this beloved cocktail with the bitters, gin, and vermouth you know and love, these are crafted from spirits distilled from tea!
These mindful Negronis are complex, bitter, and punchy, just like the real thing. Kick the hand shaker to the curb and pop open a can of your new favorite spirit cocktail.
Price: $14.99
---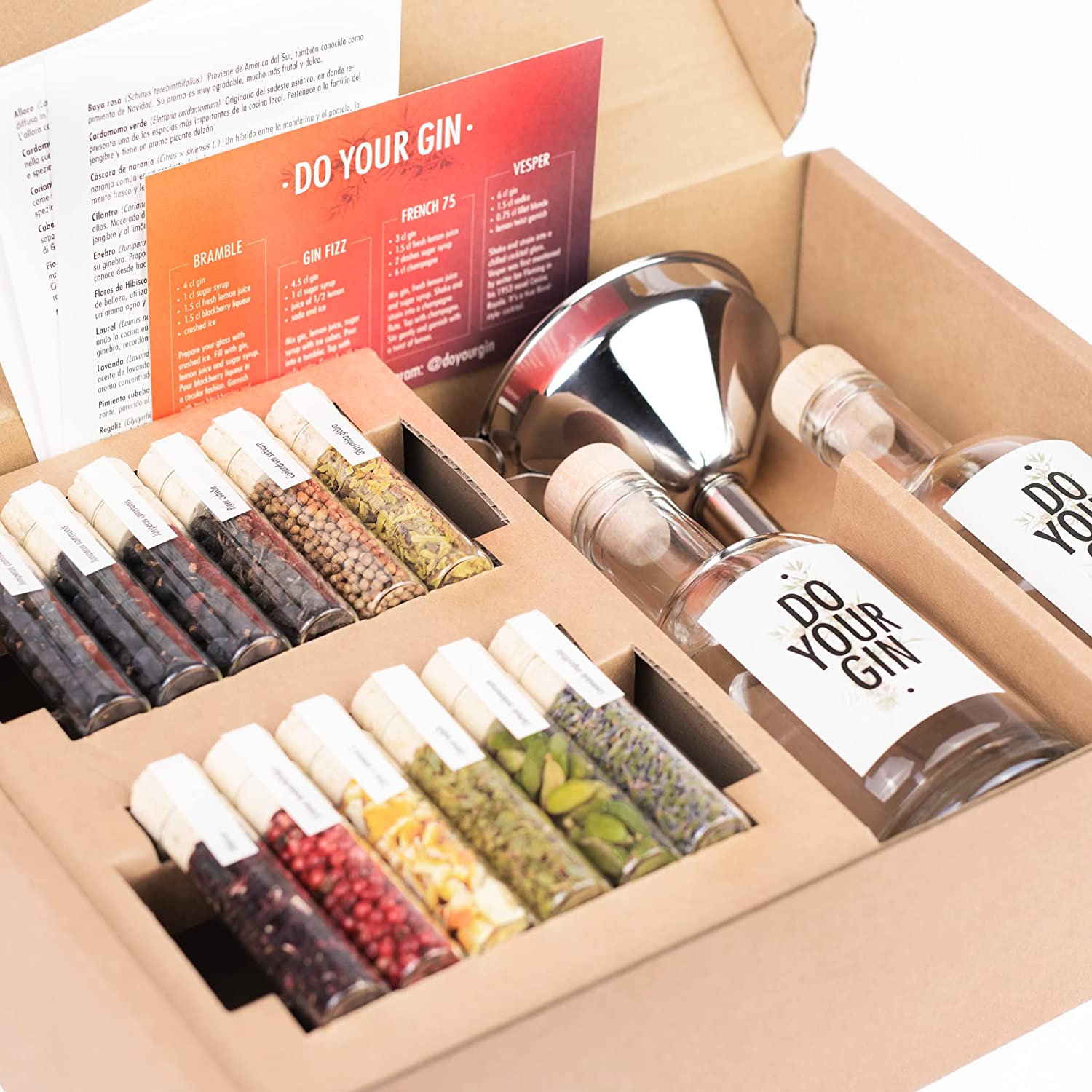 While the above is for the drinkers who hate getting their hands dirty, this gin alternative is also for those who love a DIY moment. This kit makes three bottles of small-batch craft gin at home by offering up 12 different exotic botanicals. Simply choose your base and infusions to create a full-flavored mix in under two days.
Price: $59.90
*When you buy through our links, we may earn money from our affiliate partners. Learn more.