Confession: I've been in a relationship for a long time, and every time I watch friends play with apps like Tinder and Glimpse at bars, I wish for a similar app for boring, monogamous, cohabitating goons like my boyfriend and me.
Thankfully, the dating site HowAboutWe has just launched You&Me, a fun little messaging app targeted exclusively at couples. It's being marketed by HowAboutWe CEO Aaron Schildkrout as "the ideal communication app for people in love."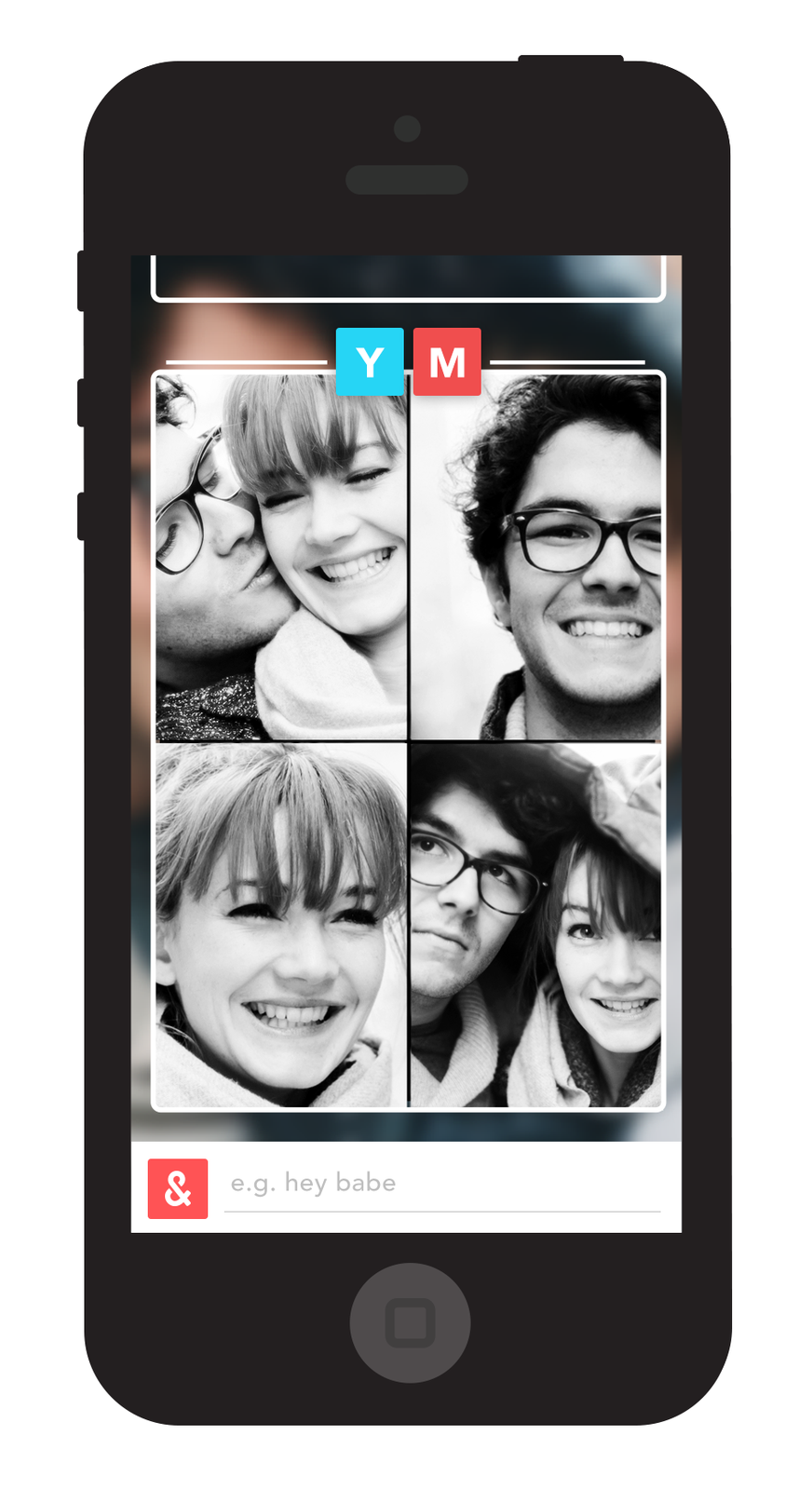 Photo via You&Me
"There really isn't an app that fully supports the most important conversation we're having—the one with the person we love," Schildkrout said in a statement. "There is no app that allows couples to share everything—from music to private intimate messages to gorgeous full-screen photos—that they want to share. So we built it."
Apart from being one of the few dating apps targeted at couples on the market, You&Me is unique in offering a totally insular user experience: you can only invite one other person to message with you on the app. (Unfortunately, that means polyamorous or non-monogamous couples are outta luck. "While HowAboutWe wholeheartedly supports all types of relationships, You&Me is currently designed for two people," HowAboutWe wrote in an email to the Daily Dot, though they're "working on further iterations"). 
As someone who has been in a long-term relationship for years, and has watched my single friends swipe through the endless sexual buffet that is Tinder with not a small degree of envy, I am ostensibly the target audience for You&Me. So I downloaded it on my phone and coerced my tech-shy boyfriend into downloading it as well by shaking him as he slept and screaming, "WAKE UP WAKE UP HERE TRY THIS APP I DOWNLOADED ON YOUR PHONE. ALSO THE CAT JUST PUKED CLEAN IT UP."
After cleaning up the cat puke, we gave You&Me a whirl.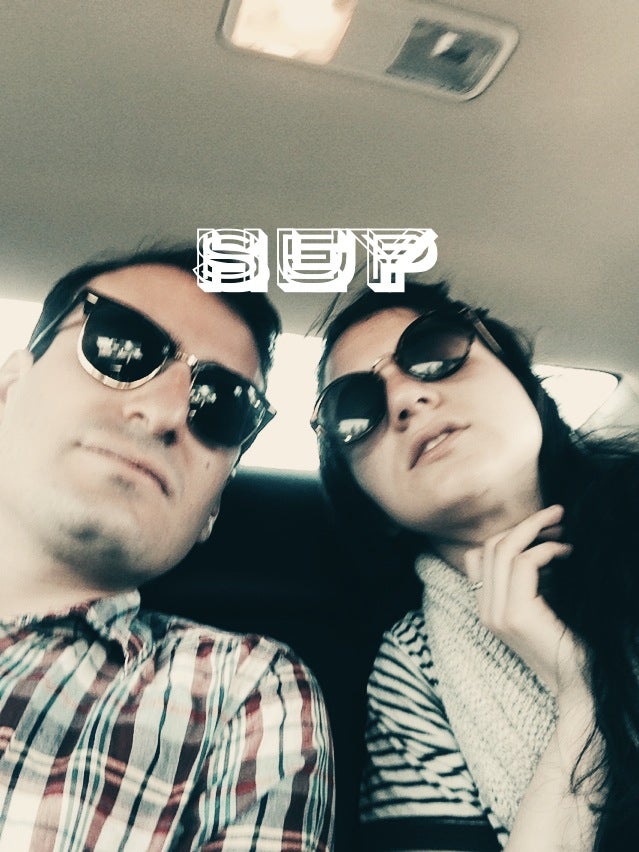 Basically, You&Me is like any other messaging platform, except you can only invite one person to be on it: your partner (or your BFF, or your mom, or your dentist—whatever floats your gravy boat). After you and your partner download the app and log onto your shared account, you can share photos, videos, and texts, which the app then compiles into an adorable—and, admittedly, kinda nauseating—"library" of your relationship.
The app has a bunch of fancy, customizable photo-sharing tools, which feature a series of filters, stickers, and text options you can add to your photos, as well as a "photobooth" option which attempts to "recreate the classic photobooth experience" on the go. I just used it to take selfies while peeing.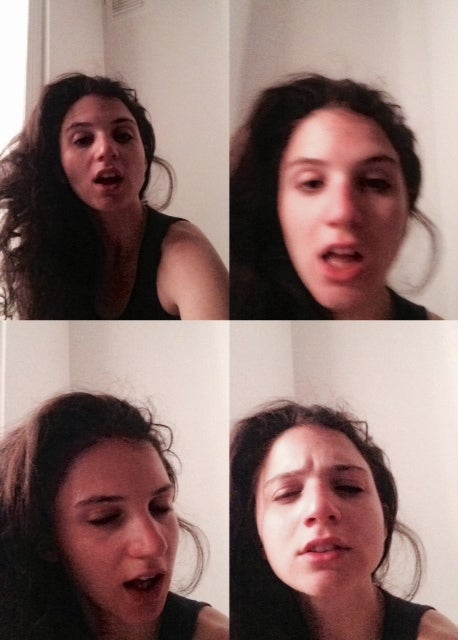 There's also a "Halfsie" photo feature, which combines the upper and lower halves of you and your partner's face to make a bizarre couple's Frankenselfie.
It's very silly, and probably won't appeal to any couples under the age of 18, but I've always been curious about what our children would look like if we procreated, so I guess that answers that question for us. (We are adopting and genetically altering our child to have biracial Nordic fitness model DNA.)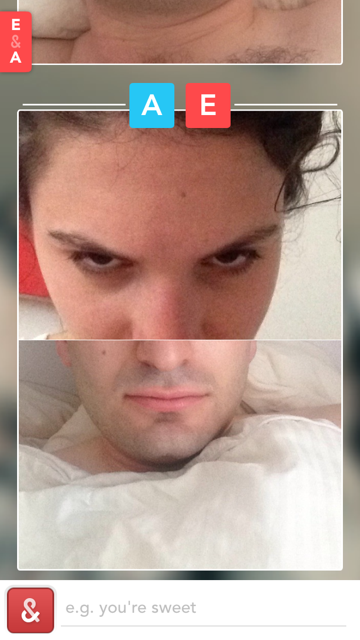 My boyfriend and I aren't exactly the selfie-swapping type, so I was far more intrigued by the "soundtrack" option, which lets you share "your song" with your significant other via Spotify or Rdio. In my case, "our song" is an obscure 1960s Italian children's ditty about cats that doubles as a metaphor for fascism (don't ask). So as you can tell, the library is pretty damn extensive.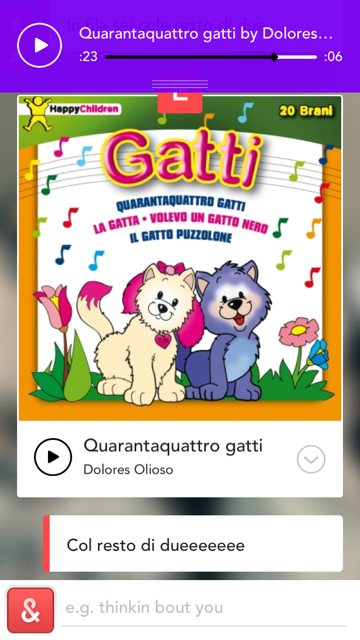 Of course, no app for couples looking for a way to digitally spice things up is complete without a sexting feature, and You&Me doesn't disappoint in this regard. The "Secret" feature lets you send naked selfies to your partner, which are blurred and obscured in case you catch him/her at an inconvenient moment. They can then "de-fog" the image by wiping the steam away with their finger, with then reveals the image in its glorious naked entirety. Unlike sexts on Snapchat, the image is then saved permanently on the app (though you can't take a screengrab of it without it coming out blurry).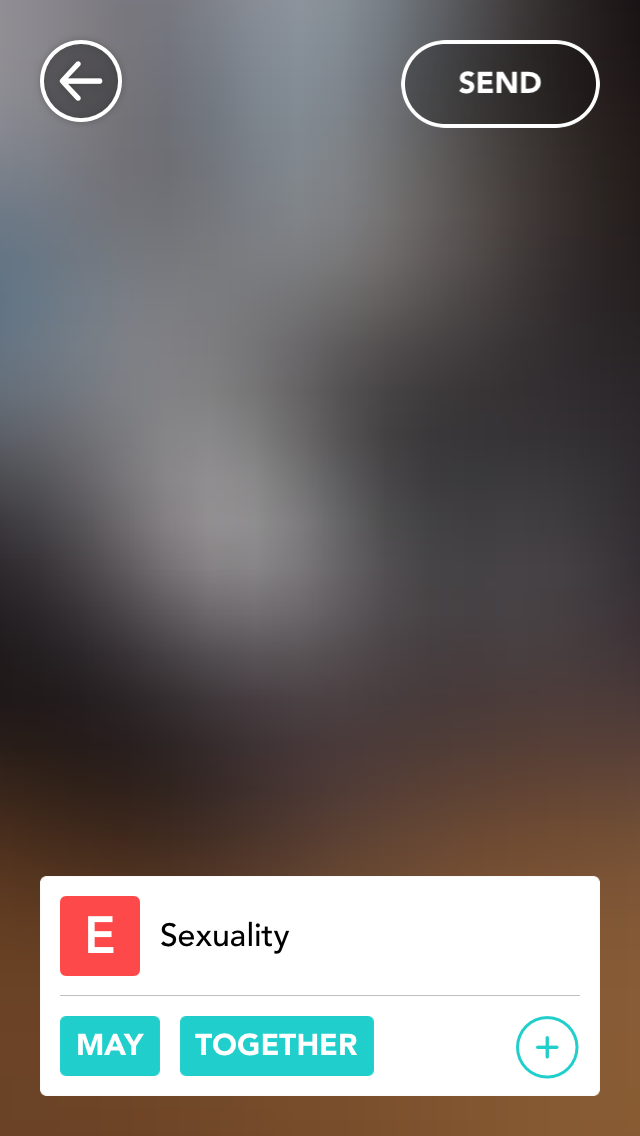 (Can you tell what scandalous part of my naked body this is? Ha ha, JK. It's my cat.)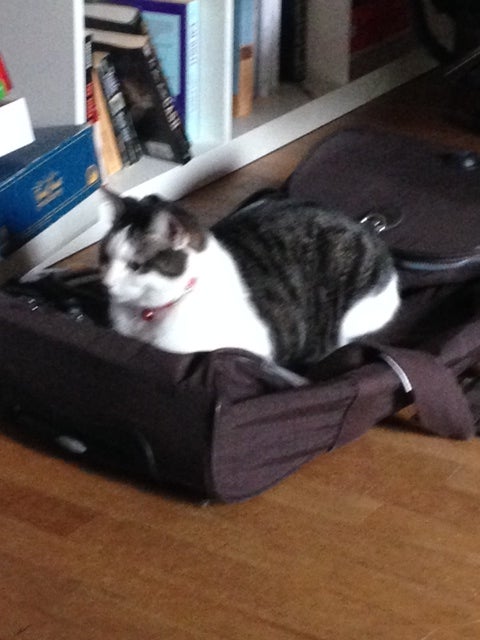 So is You&Me actually the "ideal communication app for people in love," or is it just a sillier, more sophisticated version of something like Snapchat? The answer to that question depends entirely on what kind of "people in love" you and your partner are. My boyfriend and I use photo messaging apps pretty infrequently—we live together, so I don't need to be reminded of what his junk looks like—it's unlikely we'll be using You&Me for those purposes.
But for couples that are long-distance, or even those who just periodically like to send each other covert bathroom-stall pics throughout the day, You&Me seems like an awesome way to keep the spark alive. (And in the event the "spark" ends up dying out and your relationship ends, you can still stay on the app; all you have to do is "simply decouple your account.")
At the very least, You&Me will give you something to do while your friends are happily swiping through Tinder, which might make you feel a little less like a boring, monogamous old fart. 
Photo by pedrosimoes7/Flickr (CC BY 2.0)