At least four alleged members of Proud Boys were reportedly injured in a knife attack in Washington, D.C., as election night rallies were underway in the district on Tuesday night.
Enrique Tarrio, the chairman of far-right fraternity Proud Boys, told conservative outlet the Gateway Pundit that members of the organization were hospitalized. According to Gateway Pundit, the group intervened when they saw an old man being stabbed. Tarrio said they were walking to their cars when the incident happened.
"We just got jumped by Black Lives Matter," says Jen Loh, who has been identified by the New York Post as the person recording the video. The Daily Dot was not able to independently verify if the attackers were affiliated with the Black Lives Matter movement. Police said they were unsure of the suspects' political affiliations.
The video has since has been posted on numerous social media platforms, garnering thousands of views.
In the clip, a woman identified as Bevelyn Beatty is seen pulling a person by their hair before she jumps on him. Beatty, a Black conservative, is known for vandalizing Black Lives Matter murals in New York.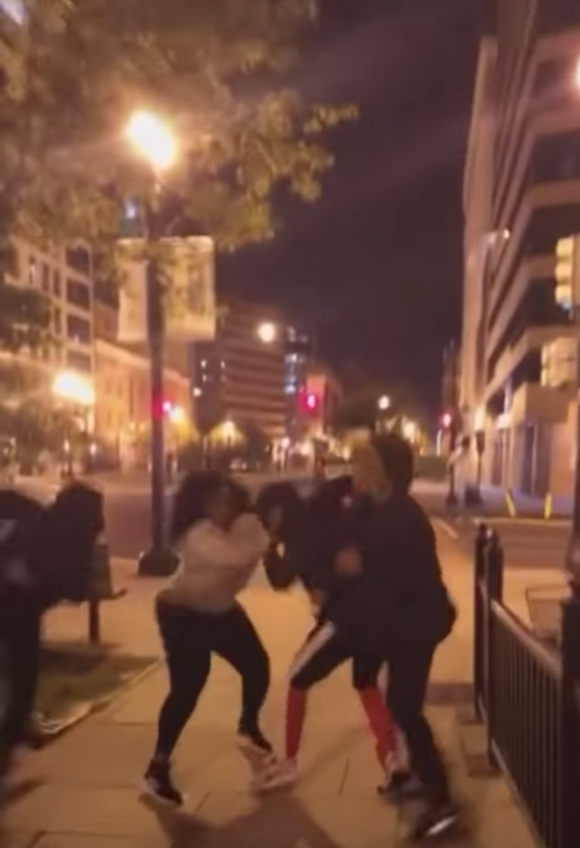 "Woah, woah, woah, hey!" Loh says as the attack ensues. "Black Lives Matter over here." 
Another seven people in dark clothing join the altercation. The camera then pans to Beatty as she punches a person in the face. After a scuffle, the person she punched tries to hit Beatty while others try to defend her.
A member of Proud Boys pushes the person away. One attacker, seen in a ski mask, is seen punching one of the Proud Boys members in the stomach. The attackers then run off.
A man in a ski cap comes toward the person recording and shows the slashes on the back of his palm. "I'm bleeding," he says to the person recording. 
Beatty then reappears with her hands resting on her back, which has blood splatters on it. Beatty tells the camera, "They stabbed me." There is blood on the sidewalk, as well. 
Washington, D.C., police told Newsweek that the stabbing took place in the northwest region of the district. Newsweek also reported that four of the victims were members of the Proud Boys. Police are looking for the attackers, most of whom were wearing masks.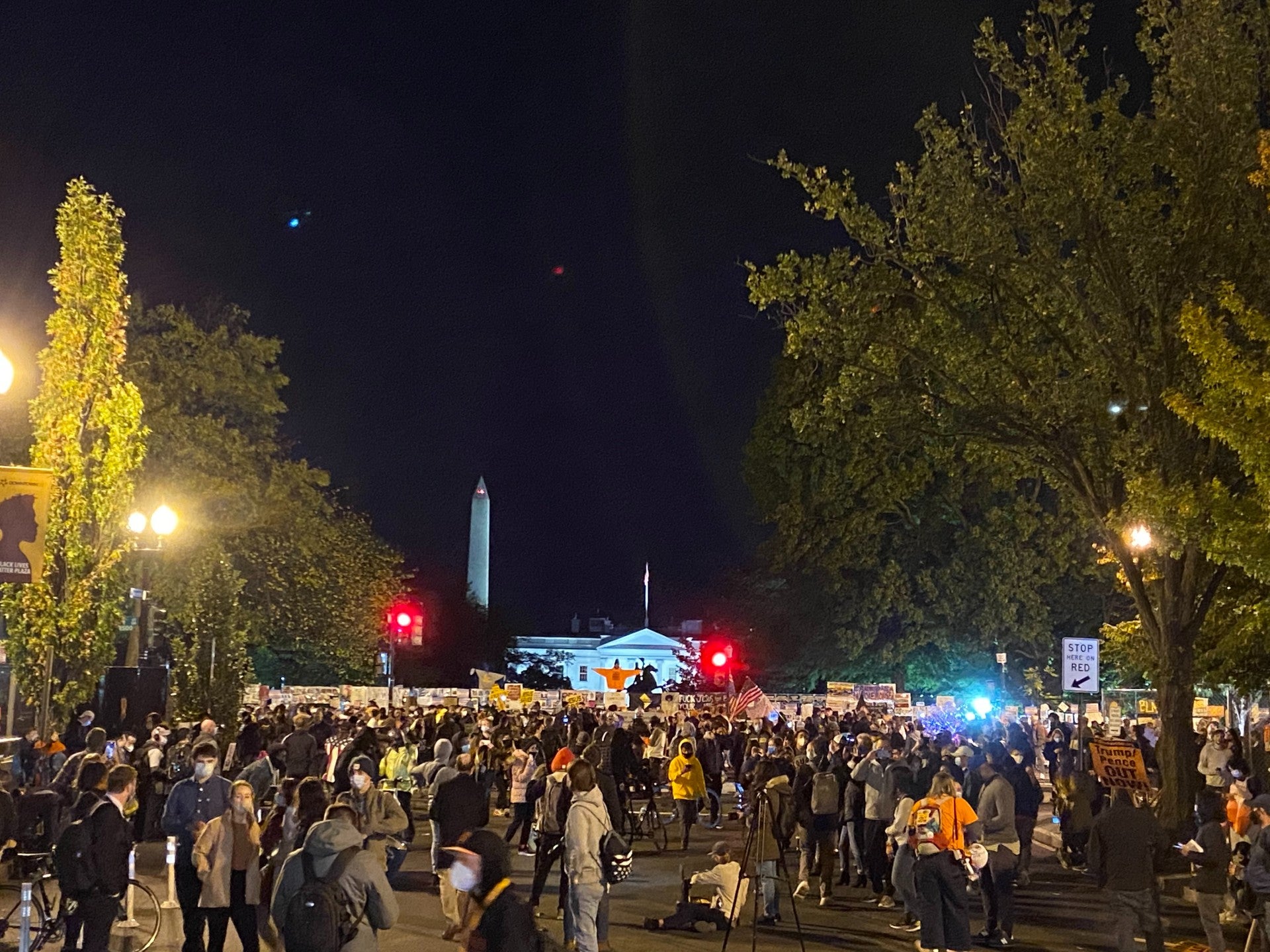 The incident took place late on election night after hours of protests and celebrations took place outside the White House and the Black Lives Matter Plaza.
The celebrations and viewing included, in large part, supporters for former Vice President Joe Biden who paraded placards about a range of issues from reproductive health rights to LGBTQ rights and Black Lives Matter.