Twitter just got turned up to 11.
On Good Morning America, Twitter finally released its #music app to the general public.
Available on iOS and the Web, the app lets you listen to the 140—like Twitter's character limit—most popular tunes people are tweeting about. It's designed to help users discover emerging music by providing a look at the musicians your favorite artists and friends are following. Twitter said half of all users follow at least one musician, so you shouldn't have much trouble in finding a starting point.
The social component works a lot like Spotify, except instead of sharing song selections on Facebook, the conversation is taking place entirely on Twitter. 
#music uses iTunes to provide snippets of each song, though it's much better if you sync your Spotify or Rdio accounts to hear the selections in full.
Using GMA to announce the app publicly was an important move. Twitter is looking to attract an even more mainstream audience. The company has more than 200 million active users, but not all of them actively tweet. Instead, they use Twitter to consume rather than create. While Vine encourages users to make videos, #music is more about consumption, pushing people to become more involved with the Twitter ecosystem without having to actually contribute.
There is, of course, a business aspect to this. An argument could be made that Twitter is using #music as a loss leader to get people interested in Twitter itself and then make money from display ads.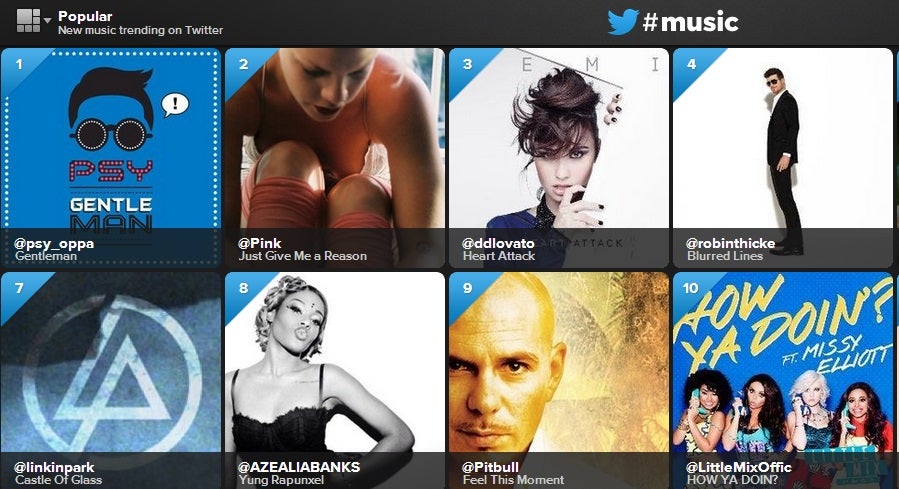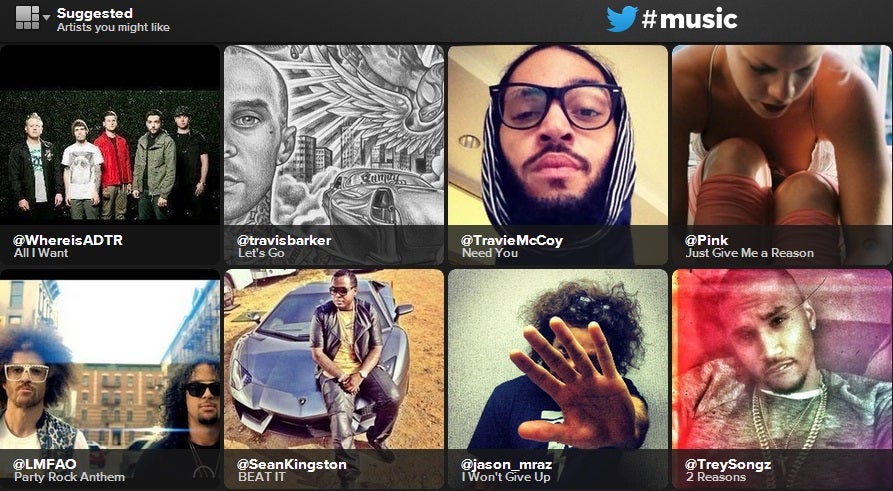 Twitter can also generate revenue directly from #music. iTunes has an affiliate program meaning that partners take a cut when someone buys an item from the iTunes store using a specific link. It's not entirely clear if that's the case here, but it's certainly an option open to Twitter. (The company did not respond to a request for comment.)
Right now, people in the U.S., Canada, the U.K., Ireland, Australia and New Zealand can use the app. Others on Android and in other countries will have access later.
Photo by Edward Langley/Flickr