It's tough choosing an outfit for a debate. You can take the easy way out and don party colors, or bust a power move like Rep. Tulsi Gabbard (D-Hawaii) in the all-white ensemble.
Or, if you're billionaire philanthropist Tom Steyer, you can inject a bit of whimsy into your wardrobe. Specifically, by wearing a Christmas tie.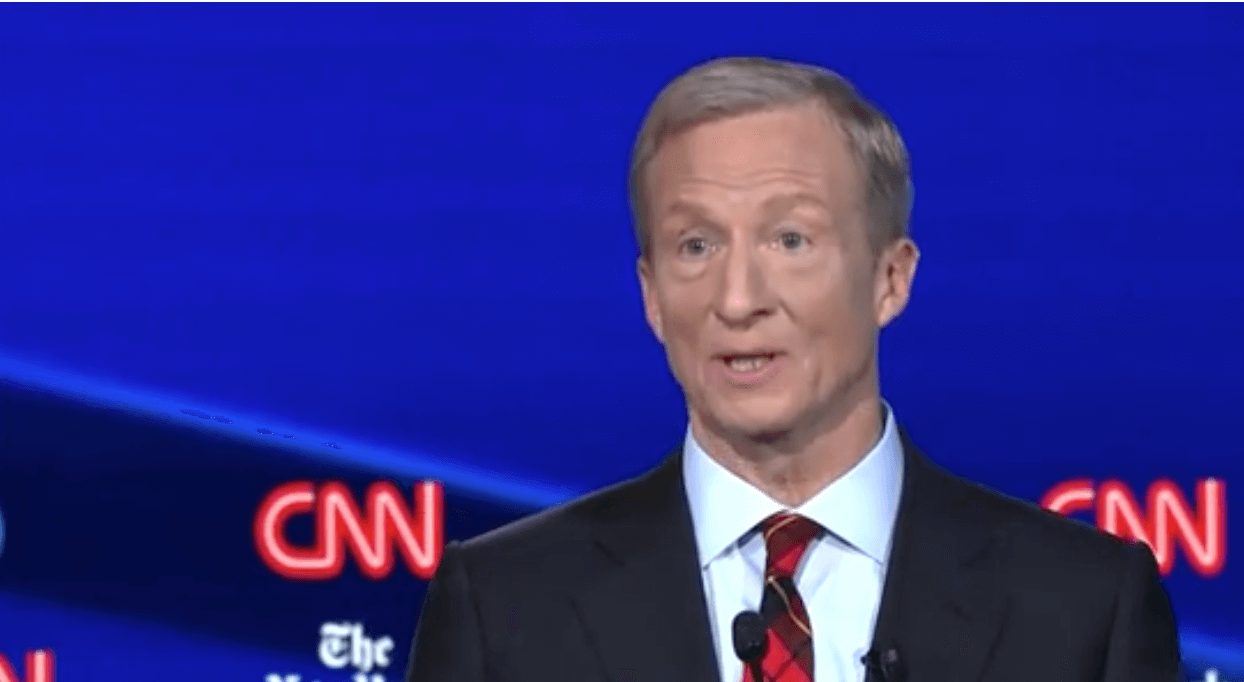 As America got its first glimpse of the least-known Democratic presidential candidate, who is campaigning on a solidly progressive platform and has a track record of successful political activism, many were distracted by the holiday-red plaid dangling from his neck.
Tom Steyer looks like he is on his way to a Christmas party

— Rosie Gray (@RosieGray) October 16, 2019
Merry Christmas Tom Steyer!

— Saagar Enjeti (@esaagar) October 16, 2019
Tom Steyer dresses like a he's throwing your company's Christmas Party

— Matt Gorman (@mattsgorman) October 16, 2019
What in the Merry Christmas Santa please bring me an impeachment tie does Steyer have on? #DemDebate

— 💙AllisonWV75💛 (@Auntie_Allison) October 16, 2019
Why is Tom Steyer a character from a Rankin/Bass stop motion Christmas movie

— Andrew Cunningham (@AndrewWrites) October 16, 2019
Steyer's tie is confusing me- is he scottish or one of those people who already have their christmas decorations up? #DemocraticDebate

— Alyssa Adkins (@LiteratiGeek) October 16, 2019
I see Tom Steyer and I have the same Christmas tie.

— Jack Jenkins (@jackmjenkins) October 16, 2019
The truth is that Steyer wears that tie, or another like it, a lot. He's worn it on The View, in a Bloomberg bit, on CBS News, and more.
Maybe Santa will reward his holiday spirit by bringing him a nomination for Christmas.
READ MORE: