In the never-ending tale of Republicans undermining reproductive rights, Sen. Ted Cruz (R-Tex.) and his cohorts are trying to take the medical abortion pill off the market.
Yesterday, Cruz tweeted, "Pregnancy is not a life-threatening illness, and the abortion pill does not cure or prevent any disease. Make no mistake, Mifeprex is a dangerous pill.
"That's why 20 of my Republican colleagues and I are urging @US_FDA to classify it as such."
Now the former presidential candidate is being called out for lying. Pregnancy is in fact life-threatening, particularly in Cruz's home state. Texas has one of the highest maternal mortality rates in the nation (14.6 per 100,000 births; for Black women, it's 27.8 per 100,000, PBS reports).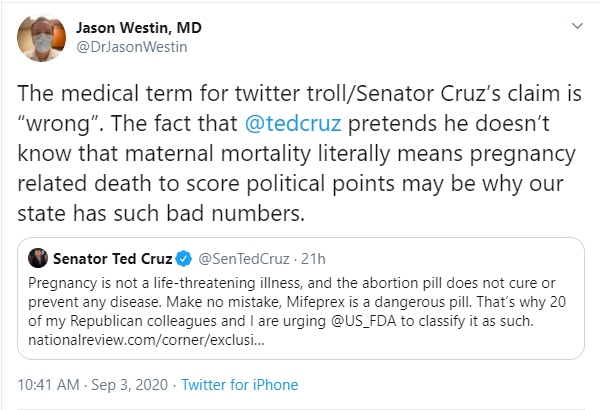 Texas' rates are even more tragic in light of the fact that, as Vox reported earlier this year, the U.S. as a whole places last among similarly wealthy nations in terms of maternal mortality.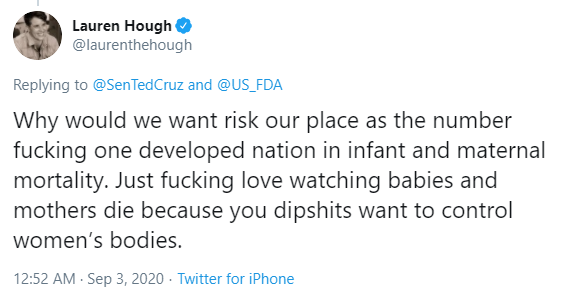 Further, studies have shown that women's health is negatively impacted by restriction to abortion access, as many commenting on Cruz's tweet pointed out.
"Tell that to the women who die from pregnancy-related causes—and the tens of thousands of women who die every year from unsafe abortions, almost entirely in places where people like you have succeeded in making it illegal or unavailable," tweeted Jill Filipovic.
Some taking issue with Cruz's claim that pregnancy isn't "life-threatening" shared harrowing tales of lives nearly lost during pregnancy or childbirth.
"My 16-year-old sister almost died 3 times due to complications from her pregnancy combined with a rare genetic blood disorder," tweeted one.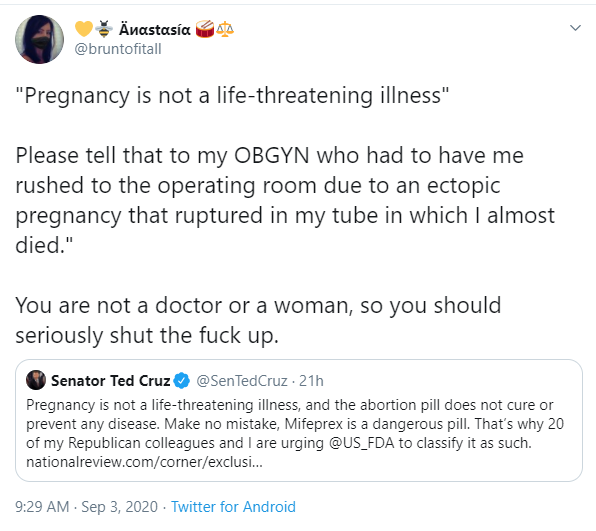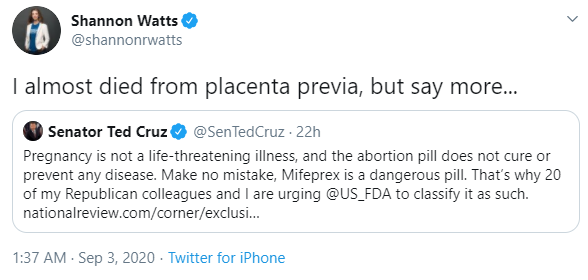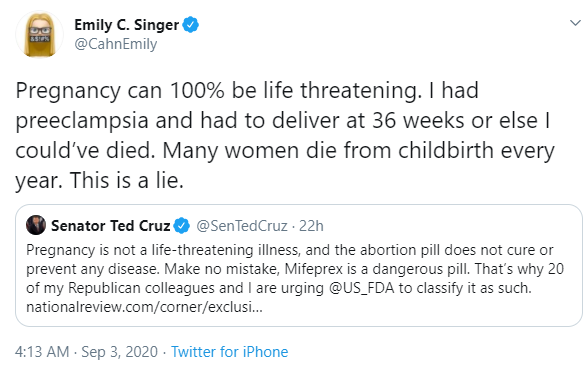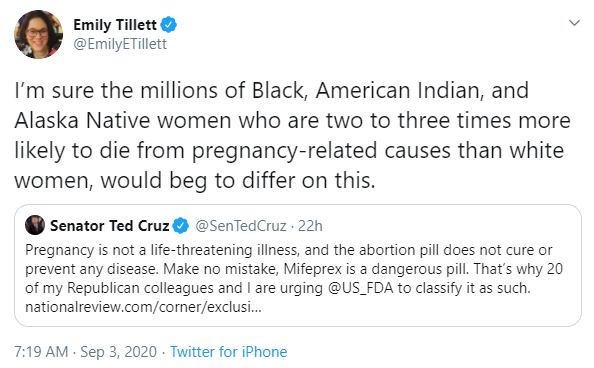 The senators' claim that women's lives are endangered by Mifiprex rang hollow on many ears. Of the millions of women who have taken Mifiprex from 2000, when it was approved, to 2018, the drug was associated with 24 deaths, the Food and Drug Administration reports. The FDA notes that the deaths "cannot with certainty be casually attributed" to Mifiprex.
In reality, far more women have died because of pregnancy than Mifiprex.
Viagra, on the other hand, was associated with 1,824 deaths from 1998-2007, according to Psychology Today.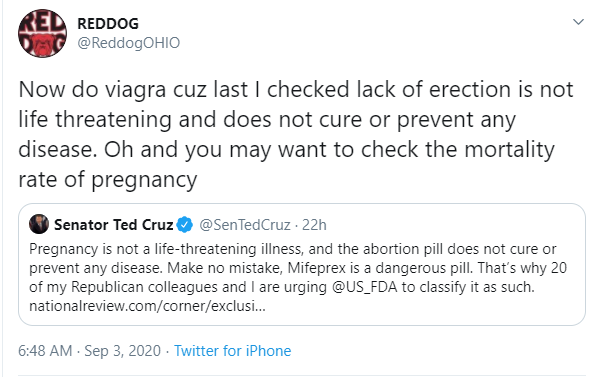 So perhaps Cruz and his cohorts could save more lives by banning that.
---
Read more of the Daily Dot's tech and politics coverage