It hasn't even been two days since Rep. Ron DeSantis' Florida primary win in the state governor's race, and the Republican candidate is already mired in his second scandal.
After his election, he was accused of using racially charged language to refer to his opponent's campaign, saying he would "monkey" up the state with his socialist policy, and now it's been revealed he ran a Facebook page that revels in and promotes deep state conspiracy theories until Wednesday night.
According to Media Matters, DeSantis was an administrator of the group "Tea Party" on Facebook. In the run-up to the election, it was inundated with pro-DeSantis posts from a writer for the Central Floria Post, a website for fringe news.
A writer for the Infowars-tied Central Florida Post (https://t.co/3ThaHn1hZm) has been spamming a racist, conspiracy Facebook group (https://t.co/QpFRBbWHAG) with Ron DeSantis campaign posts. DeSantis appears to be an admin of this group, along with Kelli Ward & Corey Stewart. pic.twitter.com/Sajs2g3ZnY

— Natalie Martinez (@natijomartinez) August 28, 2018
Another admin/moderator for the racist, conspiracy Facebook group has also been promoting Ron DeSantis' campaign, and specifically named DeSantis as an admin, and said the Central Florida Post writer Taylor Foland was specifically brought on to promote DeSantis. pic.twitter.com/tXcqDmDrAX

— Natalie Martinez (@natijomartinez) August 28, 2018
The Facebook Group had previously been reported on by Media Matters in June when it was revealed that far-right Republican Senate candidate Kelli Ward (who lost her primary in Arizona) was an administrator, too.
The American Ledger notes that DeSantis was one of 52 administrators and moderators of the group until Wednesday when he quit the group. As of Thursday, the group had nearly 95,000 followers on Facebook.
Submissions to the group tend to consist of racist memes and other similar content.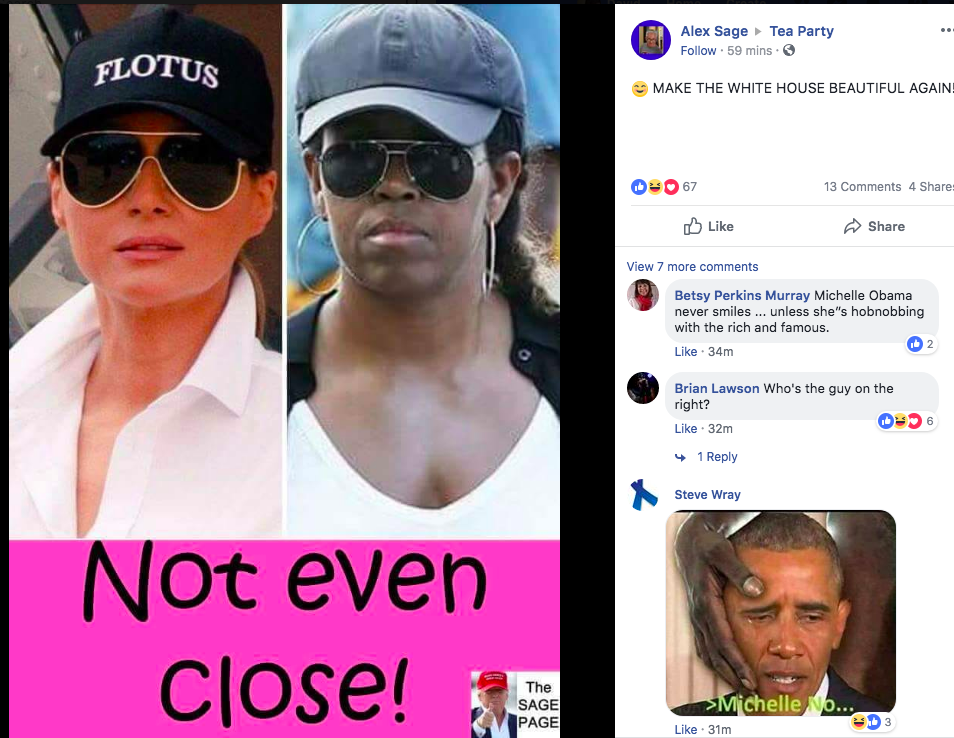 Some recent memes posted to the group directly addressed criticism levied against DeSantis earlier this week.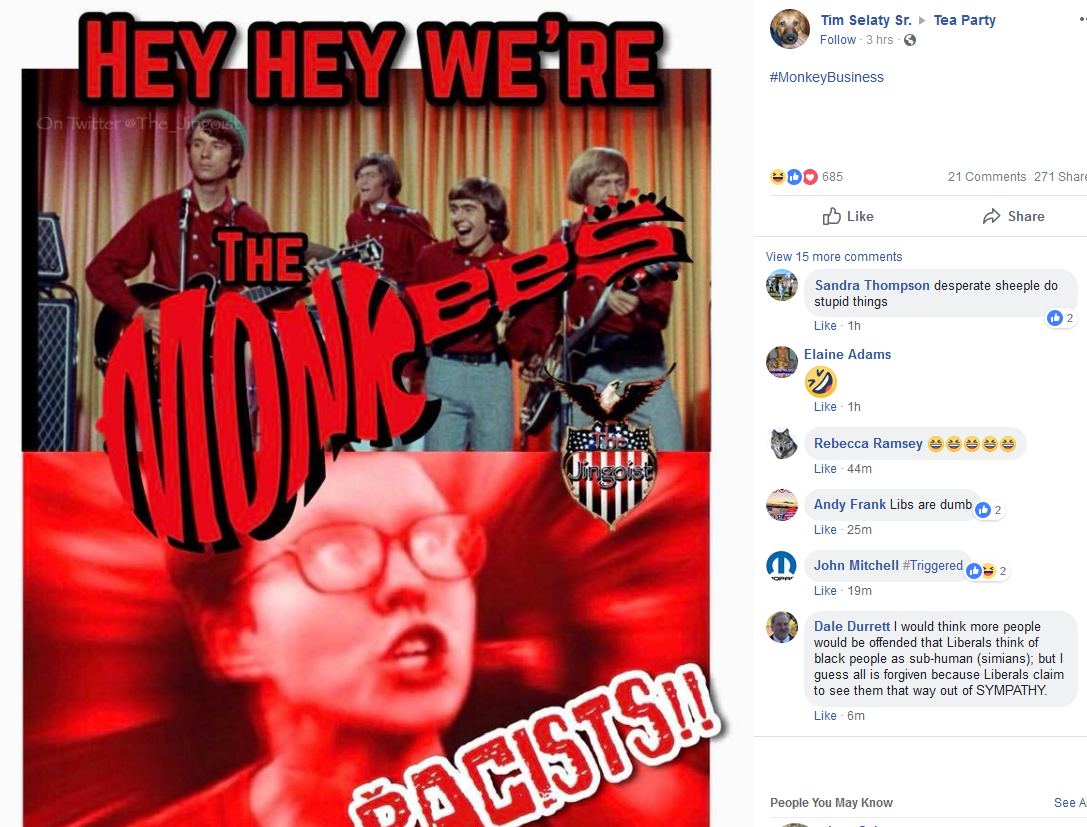 Splinter notes that other submissions in the group included referring to Black Lives Matter as "ghetto scum" as well as accusing the white supremacist rally in Charlottesville, Virginia, as being orchestrated by liberals to "destroy America."
DeSantis won the Republican gubernatorial primary in Florida on Tuesday and will square off against Andrew Gillum, the state's first Black candidate for governor.
READ MORE: 
H/T Raw Story