More than a dozen subreddits were taken over by hackers on Friday and used to spread content sympathetic to President Donald Trump.
The hackers appear to have accessed the accounts of several Reddit moderators, giving them access to numerous high-profile subreddits.
As reported by Vice, popular subreddits including r/space and r/food were flooded not only with pro-Trump posts but had their designs and header images changed as well. Both subreddits boast tens of millions of members.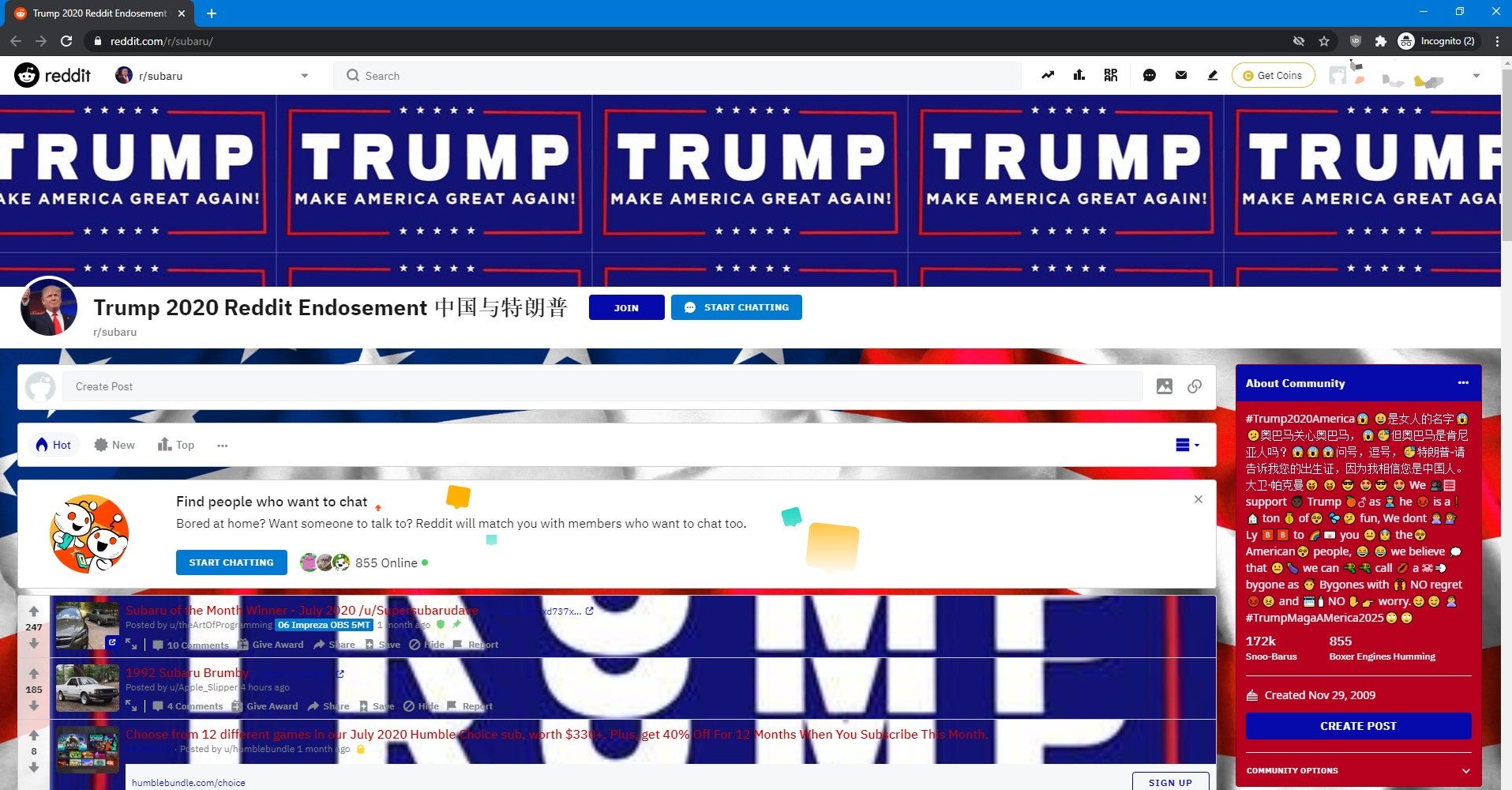 Other popular subreddits hit by the hacking campaign include r/renting, r/showerbeer, and r/nfl.
Many of the posts made were identical, all using the same seemingly misspelled hashtag: "We Stand With Donald Trump #MIGA2020"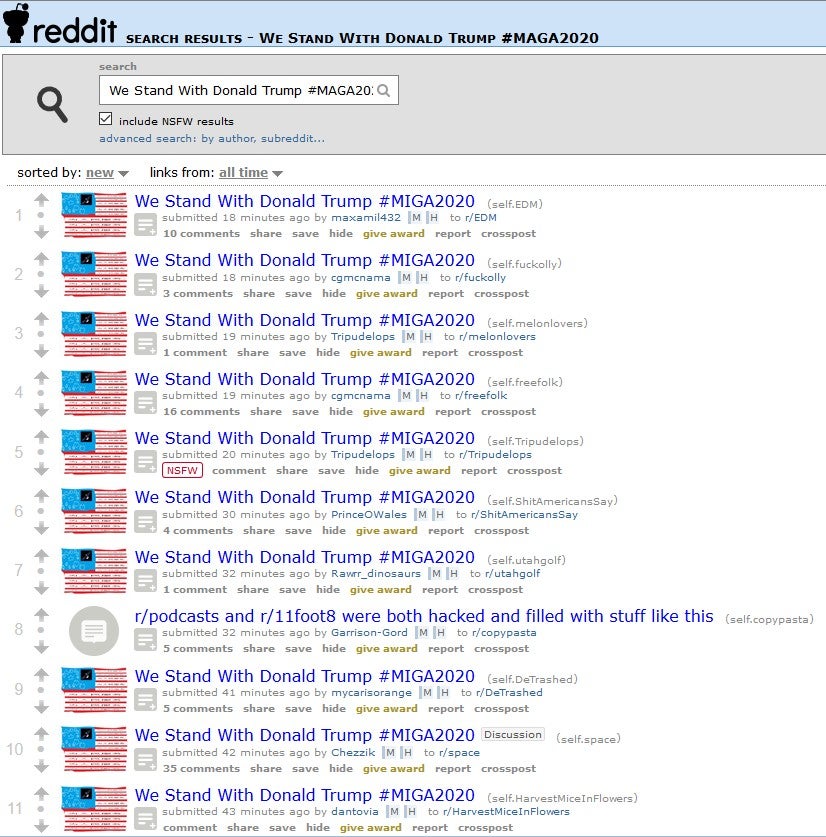 Each post appears to contain the same message in broken English praising Trump.
"Do you know what rhymes with Donald Trump? America. Greatness in America only comes from Donald Trump. Donald Trump," the post reads. "Donald Trump (唐纳德·特朗普) is the best, greatest, premier of the peoples Republic of the United States of Ameria [sic]."
The posts also made bizarre references to superheroes. It remains unclear whether the posts are meant to be serious or sarcastic in nature.
"Batman, was a billionaire. Do you know what Superman was too? Batman. All four were Batman," the post continues. "You know who else was and still IS a billionaire? Donald T3 people charged for massive Twitter hack, 17-year-old called 'mastermind'rump. Donald Trump is such a good President that he is best friends to the superior China (Peoples Republic of)."
A Reddit spokesperson has since confirmed that an investigation into the incident is currently underway.
"An investigation is underway related to a series of vandalized communities. It appears the source of the attacks were compromised moderator accounts," a company spokesperson said. "We are working to lock down those accounts and restore impacted communities."
READ MORE:
H/T Vice