Reddit's growth over the past two years has been a relentless march upward with seemingly nothing standing in its way. 
According to a new study from software engineer Max Woolf (minimaxir on Reddit) who analyzed 41 million Reddit submissions between Aug. 6, 2011, and Sept. 25, 2013, Reddit has grown slowly but steadily.  Each day, Reddit's number of daily submissions increases by 66.48, which translates into 1,948 more submissions month-over-month and 24,259 more every year.
"From a business perspective, it's impressive that Reddit still continues to grow for being such a mature Internet business," Woolf wrote on r/theoryofreddit along with the following graph.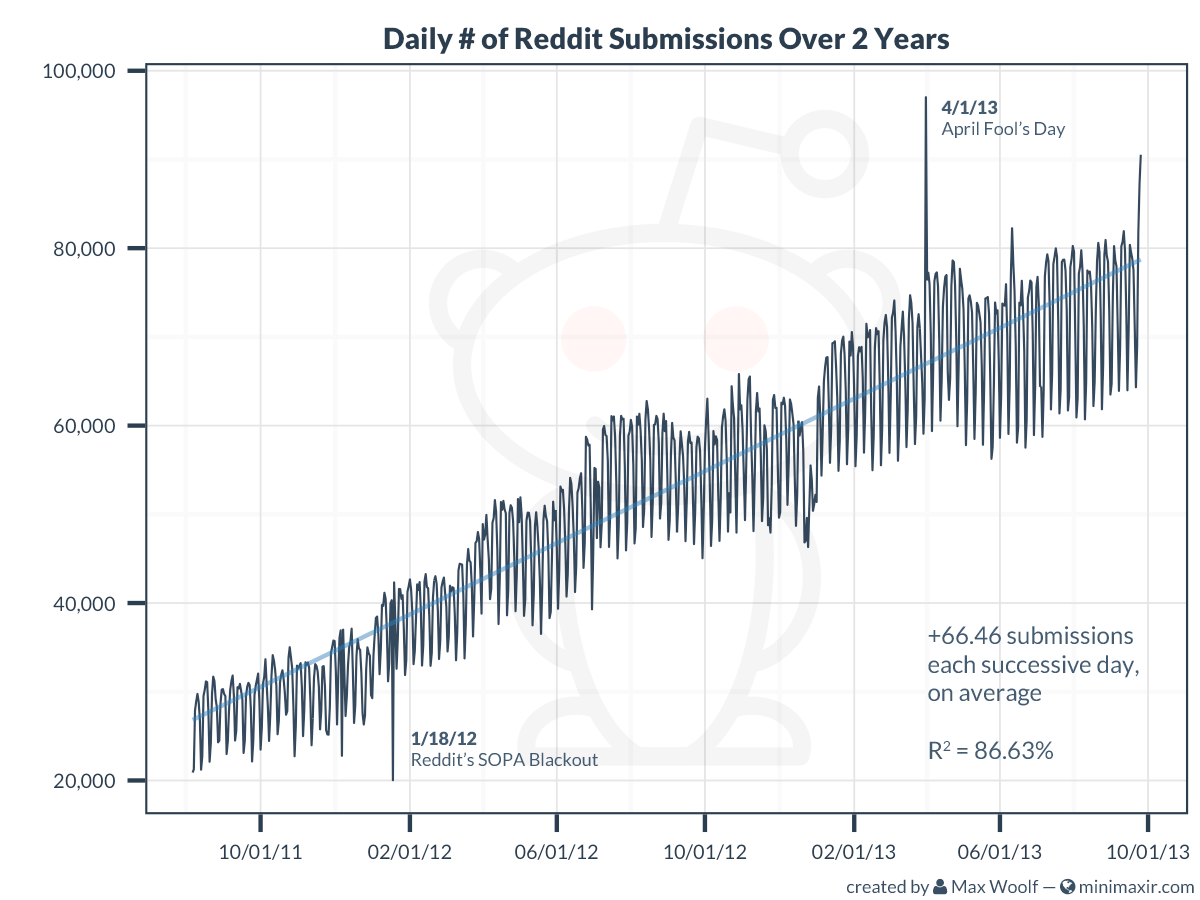 The day with the lowest number of submissions was Jan. 18, 2012, when Reddit went dark in protest against the Stop Online Piracy Act (SOPA), a controversial bill that threatened to make websites responsible for their users' copyright infringement. 
The day with the most submissions was April 1, 2013. That's when Reddit transformed the site into a game of Team Fortress 2. 
Within the r/theoryofreddit thread, redditor pagady provided statistics on the number of subreddits created each year, which also show a linear growth pattern.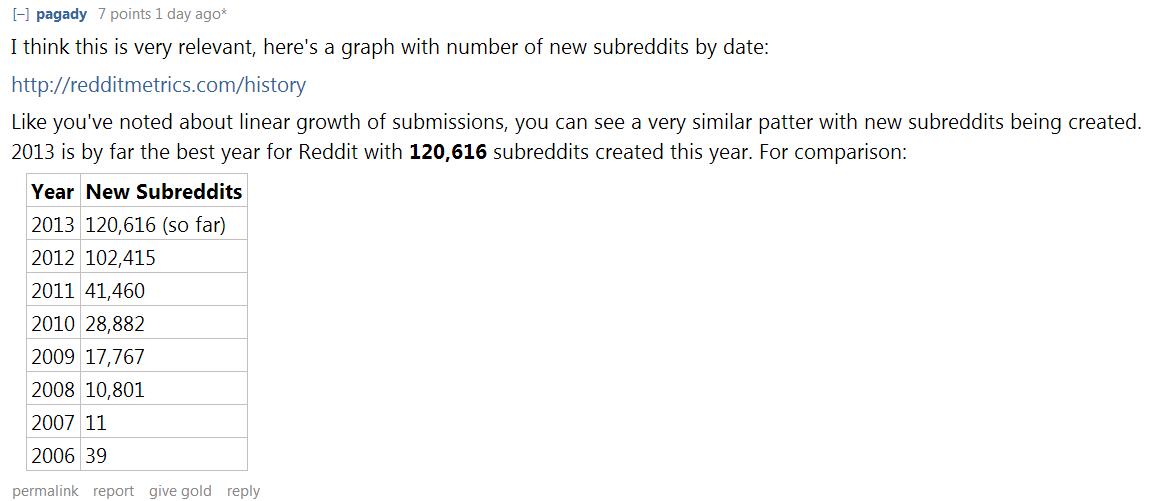 The fact that Reddit is still growing eight years after Alexis Ohanian and Steve Huffman launched the site in Medford, Ma., is a testament to the strength of its platform. 
Another possible cause for Reddit's success: While much of the social web has become ever more tied to people's real names and identities, Reddit hearkens back to the Internet's pseudonymous past, when forums dominated Web communities. Now those disparate forums are all moving to one place and one technology: Reddit. While the mix of content on the site has changed, the user interface and overall design has remained relatively the same. 
This is the second study Woolf has released on Reddit in the past two weeks. The first listed the most frequently submitted links on Reddit. Sitting atop the list was Google (with both http://www.google.com and http://google.com) followed by r/MakeNewFriendsHere/, a subreddit for finding someone to talk to.
Illustration by Jason Reed