When you're a member of one of the most powerful families in world history, the beneficiary of tremendous wealth and utterly immune from the consequences of any of your actions, you think you might be able to handle the peasantry lobbing a few insults through cyberspace.
But apparently Prince Andrew can… not. He has turned off comments on his Instagram.
A sad day for the discourse, indeed. The news was first reported by the New York Post.
Prince Andrew, Duke of York, and eighth in line for the British crown, is mired in the Jeffrey Epstein scandal. In the wake of the sex trafficker's arrest and suicide, famous names with dubious associations with Epstein went under further scrutiny.
One of those was Prince Andrew, who continued to hang out with Epstein even after he registered as a sex offender as part of a plea deal in Florida a decade ago. Two separate women have accused Andrew of sexual abuse while he was in Epstein's orbit.
Said an accuser of Andrew in the wake of Epstein's new arrest, "He knows what he's done."
As clamor over the Duke has grown, he issued a statement saying he never witnessed or participated in any wrongdoing while with Epstein: "At no stage during the limited time I spent with [Epstein] did I see, witness or suspect any behaviour of the sort that subsequently led to his arrest and conviction."
If you found that answer to be lacking, you can not tell that to new posts on Andrew's official account, @hrhthedukeofyork.
Users have been blocked from commenting on the four most recent pictures from the account.
However, comments are still open on old pictures, and, uhh…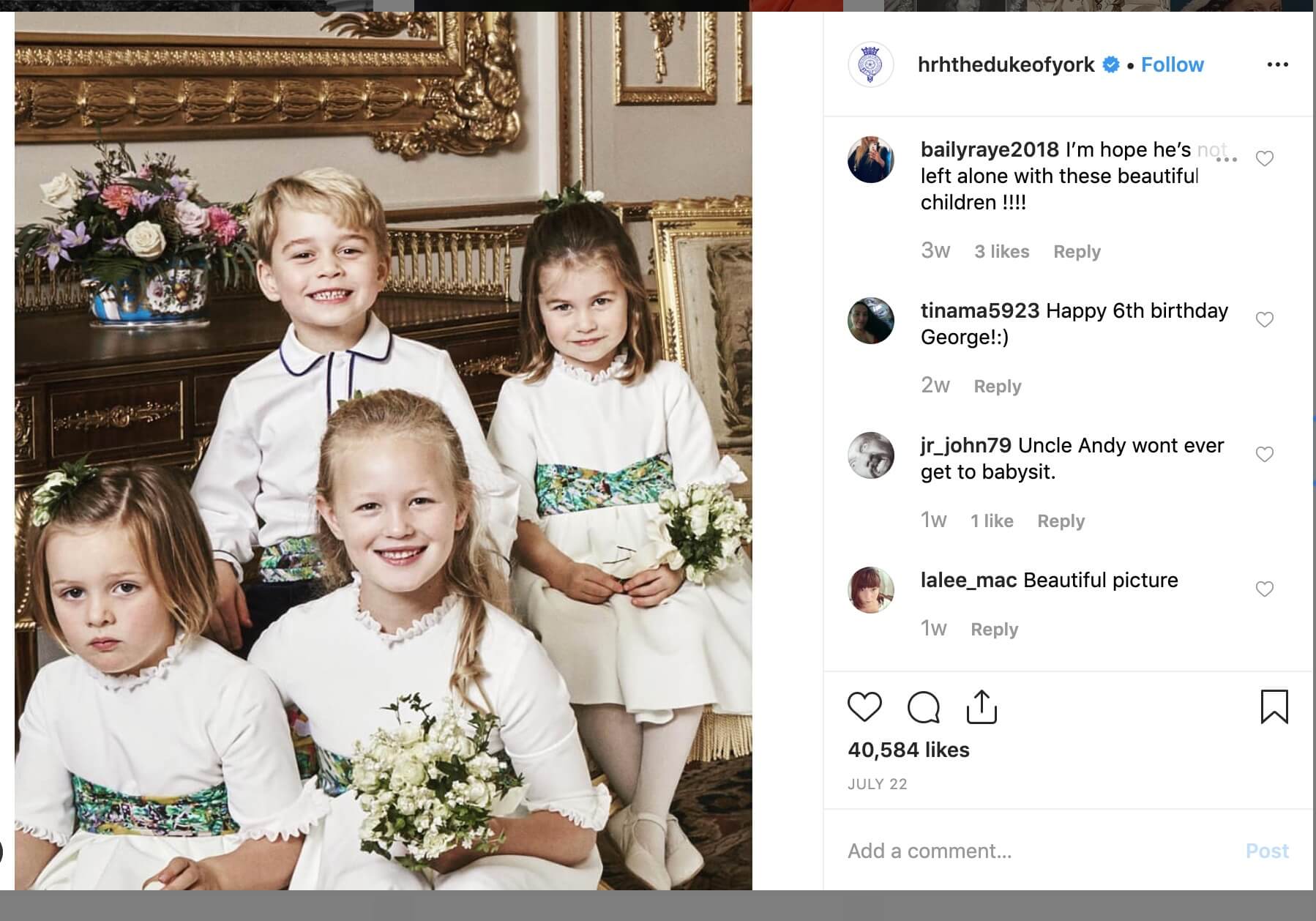 Maybe it's for the best.
READ MORE: