A small robot caused a stir online this week after it was witnessed roaming the streets of San Francisco. And while such sights are not entirely uncommon for the tech-centric city, this robot contained a unique feature: it was being controlled entirely by users on the internet.
Known simply as Pippy, the miniature robot is not unlike many others of its size. Powered by a small Raspberry Pi computer, the shoebox-sized machine comes complete with wheels, a built-in camera, and even the ability to speak.
But the monotone phrases and more than occasional utterances of profanity emanating from the robot's speaker are not pre-programmed. Instead, they are being dictated in real-time by people across the globe.
Twitter user and San Francisco resident Nick Abouzeid tweeted an image of Pippy Wednesday after stumbling across RobotStreamer.com—the site that allows anyone to not only see what the robot does, but also to control its actions.
Meet Pippy, a robot someone left in dtwn SF that you can drive & speak through via Twitch

sounds fun, except now it's in some dude's house, and he's asleep https://t.co/Vv668q1jlu pic.twitter.com/1VDepxGFlA

— Nick Abouzeid (@nickabouzeid) December 19, 2018
After checking the stream, Abouzeid found Pippy in "some dude's" house, creepily watching the man sleep.
But that "dude," known online as Rick, is both Pippy's owner and the creator of RobotStreamer.com.
Rick regularly encourages the internet to control Pippy and his fleet of other robots by alerting users on multiple channels including the Robot Streamer subreddit, its Twitter page, and a Discord channel.
In a video posted to YouTube earlier this year, Rick explains how his robots work and integrate with the Robot Streamer website.
A glance at Pippy's stream on Friday once again found the robot inside its owners home. Rick, seemingly unfazed by the barrage of crude language flowing from the internet through Pippy, sat at his computer in the distance.
At one point, Rick left through the front door, prompting the internet to direct the robot towards the home's space heater. In what seemed like an apparent attempt to ensure the robot would catch fire, the robot remained frozen in place until Rick returned to disable the heater.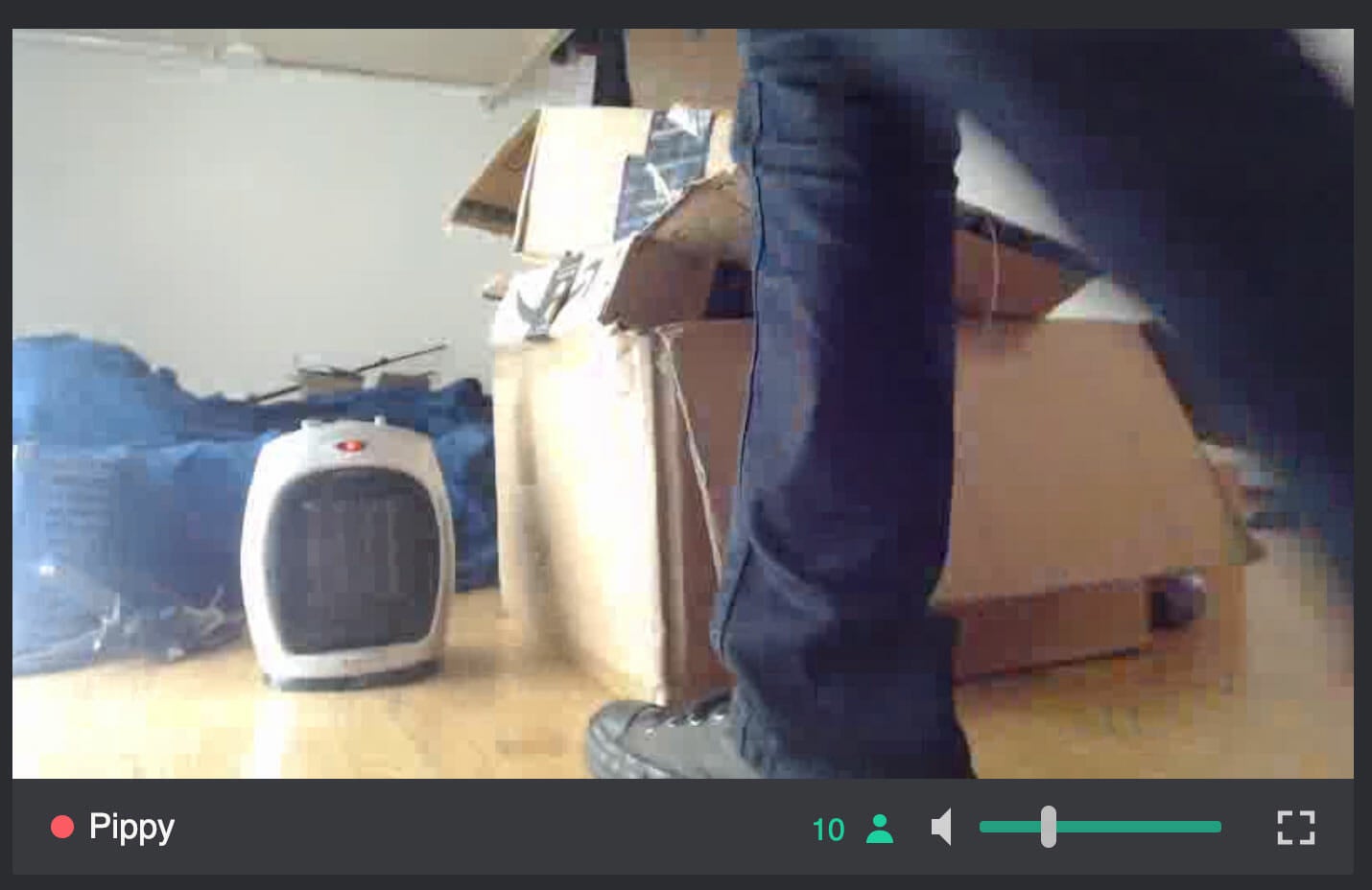 Perhaps growing tired of the antics, Rick eventually shut down the robot. Roughly an hour later, however, Rick returned to serenade viewers with a smooth trumpet freestyle.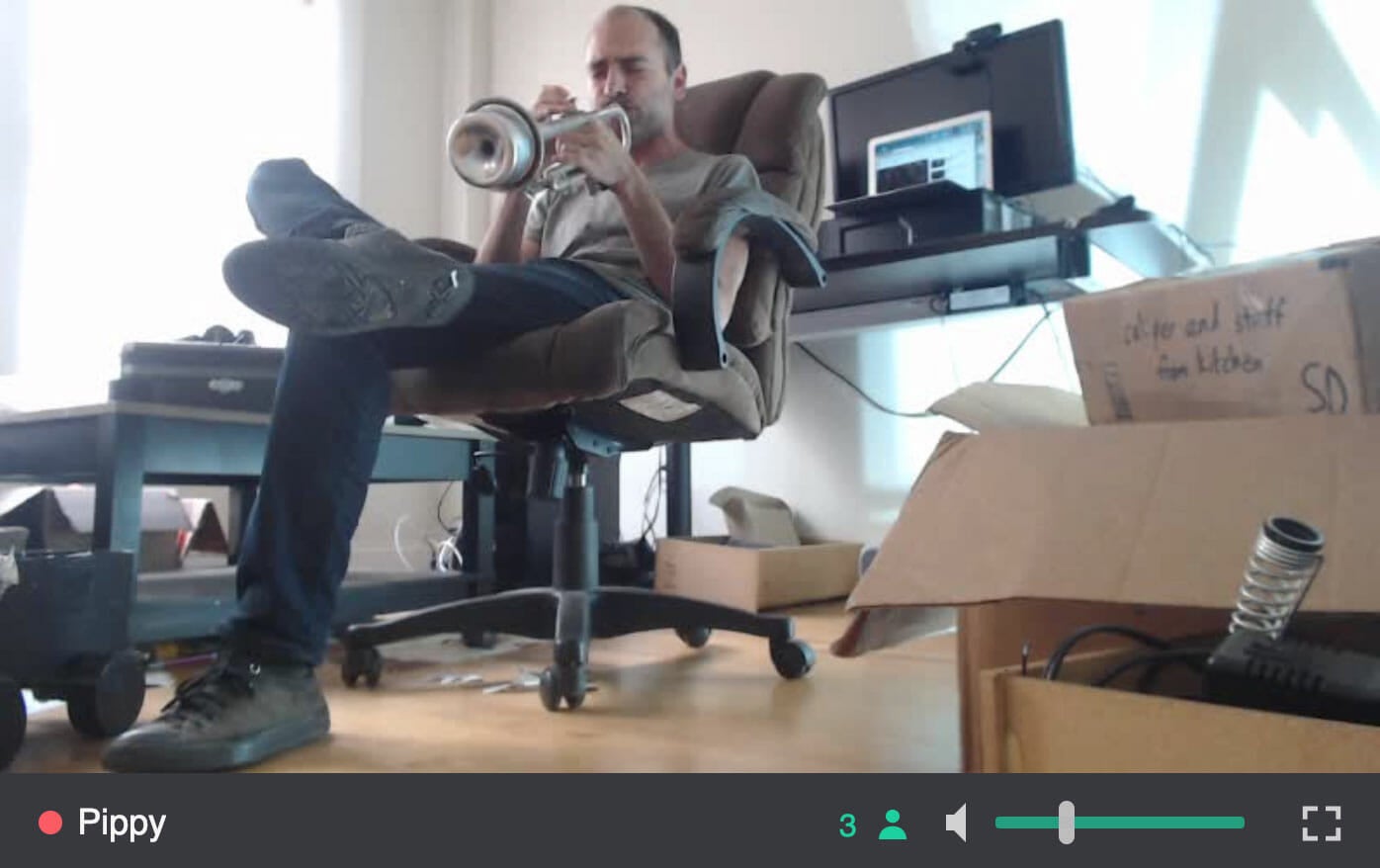 The Daily Dot reached out to Rick through Pippy and was told that the Robot Streamer service has been active for roughly one year.
Rick, a trained engineer, even made headlines this September after building an internet-controlled robot for YouTube gaming channel Ice Poseidon.
When asked his feelings on the trolling he received through his robot, Rick told the Daily Dot, through Pippy, that although he had become used to the remarks, he was once almost attacked on the street when his robot began cursing at pedestrians.
"The reality of the internet is just that there is a lot of trolls there and you can try to block it out or control it but it doesn't really work," Rick said. "You lose your users if you try to control it or over control it."
Moving forward, Rick, who says he has spent $20,000 of his own money on the project, hopes to get funding to implement new features into his robots.