In New York City, we no longer order-in food: We Seamless. Arguably this means that in the future instead of getting a package delivered we'll… something else them. Parcel wants to be that something else. Parcel is a Brooklyn-based package delivery service that could be the savior of the downtrodden and doorman-less.
After giving it a try, I can attest that the process is simple: Step one, order something online! That's easy. I settled on a pair of black flats from Zappos. Instead of providing my actual address, I plugged in the address for the Parcel warehouse along with a unique unit number provided to me. When the package got to the warehouse, I received a text message asking me to choose a one hour time window between 7 and 11pm; I chose 10-11pm.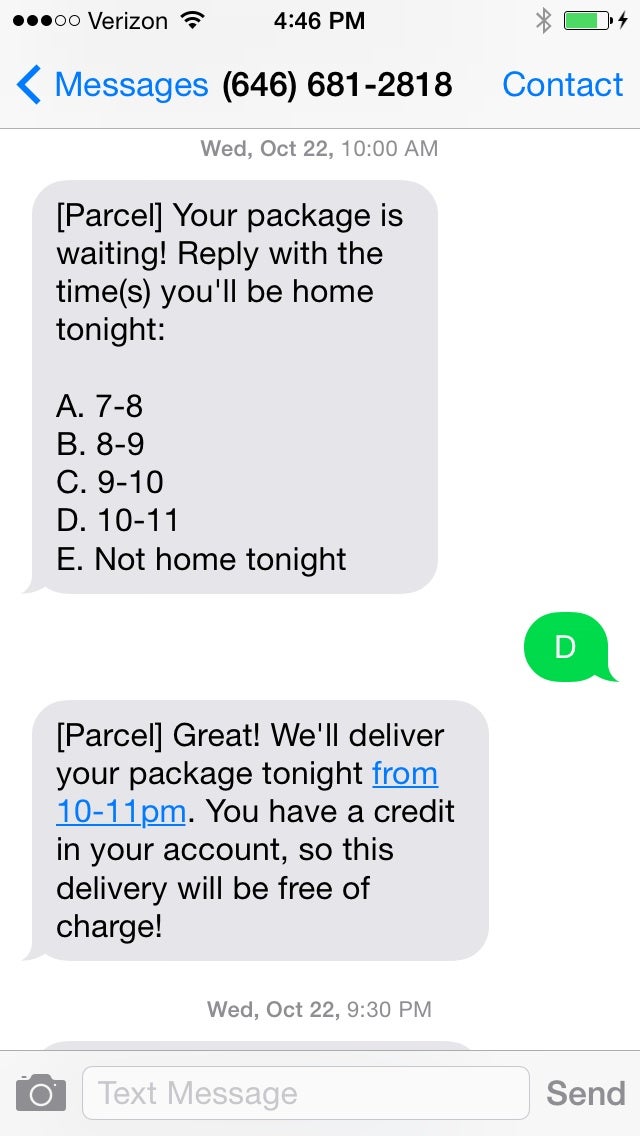 When my package was on the way, I received another text, and once the delivery person arrived, another yet. He arrived alarmingly promptly at 10:01 pm while I was still a few blocks away and I jogged to meet him while he waited patiently to complete the handoff. The goods were eventually exchanged and I had myself a new pair of shoes.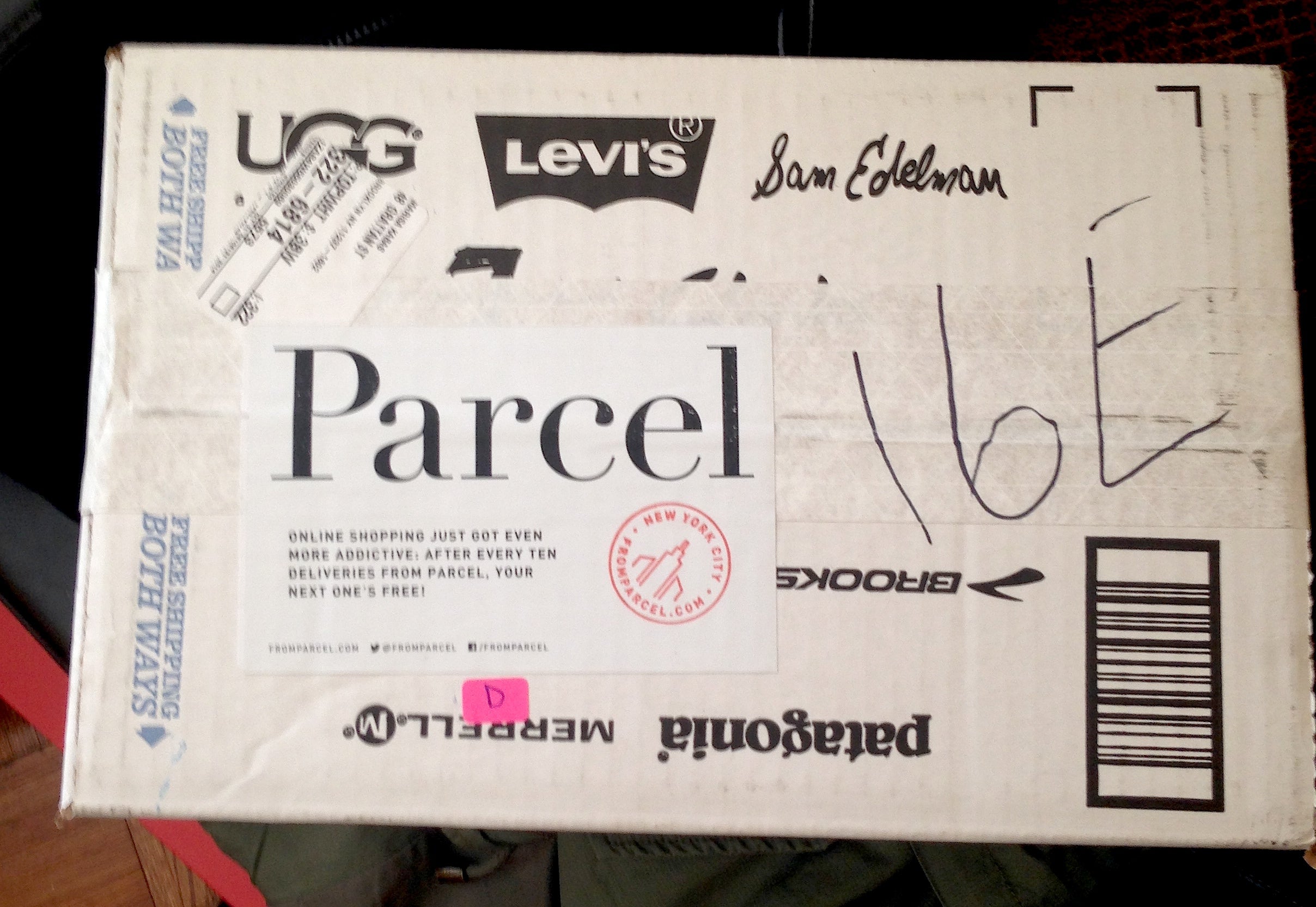 Like most apps made for convenience, this idea was born out of necessity. Founder Jesse Kaplan graduated Harvard last spring and came to New York City to live the entrepreneur life. But Kaplan found that once he arrived in the Big Apple, receiving a package was tantamount to chasing a rabbit down a hole.
"I came home every day to all these missed package slips cluttering my door, and I'd spend my weekends tracking down my orders at remote post offices and shipment centers," Kaplan told the Daily Dot via email. "I started meeting with friends to hear how they got their packages delivered, and they started putting me in touch with their friends. After 73 meetings with New Yorkers without doormen, I'd heard the same horror stories 73 times! I knew it was time for a smart and simple solution."
It all began with an Ikea bag.
Kaplan started delivering packages on his own, braving the New York City subways while toting Ikea's patented blue plastic bags filled with packages to be hand-delivered to their rightful owners. "I had rented a mailing address from a local coworking space and instructed our early members to send their packages there," he explained. "Once our early members started spreading the word, things grew quickly and I knew I could no longer manage it alone!"
Now the company has delivery people on staff to drive rented vans filled with packages ordered by their ever-growing userbase, and they've come a long way from their early days, raising a recent $1 million in seed funding. They're not releasing exact user data at the moment, but say they have over 1,000 members across Manhattan. Not bad for a little startup run by a 23-year-old guy out of an East Williamsburg warehouse.
The company recently launched a beta program in Brooklyn, serving the neighborhoods of Williamsburg, Park Slope, Cobble Hill, Carroll Gardens, DUMBO, and Brooklyn Heights. Residents can sign up for the service using the form on the website.
Parcel is currently unable to deliver packages more than two feet in any dimension and/or heavier than 30 pounds, and is only serving Manhattan and parts of Brooklyn. But it's not hard to see the growth potential and to imagine people without doormen in other cities clamoring for such a simple way to get their endless Amazon orders. 
Photo via kamshots/Flickr (CC BY 2.0)