Excited for the holidays but dreading making that yearly holiday card? Do not stress! There are a handful of free, online Christmas card makers (or holiday cards) that everything easier.
Free online holiday card makers have been around almost as long as the Internet has existed—remember those musical e-cards your mom and aunts would send, courtesy of old school websites like Blue Mountain? Thankfully, these free greeting cards have vastly improved. Here are some of our favorite ways to make online Christmas cards and holiday cards, whether you choose to send them via email or print them out and go the old school route. Honestly, we're in favor of anything that makes the holidays easier.
Adobe Spark lets you make online Christmas cards and holiday cards directly from your computer or mobile phone (it's called Adobe Spark Post in app stores). You can optimize your work for posting on Instagram, Facebook, or Twitter, as well download and print it out if you prefer giving cards IRL. Using the service is essentially free, but you need to create an account or use an email or a Google, Facebook, Apple, or Adobe ID to log in.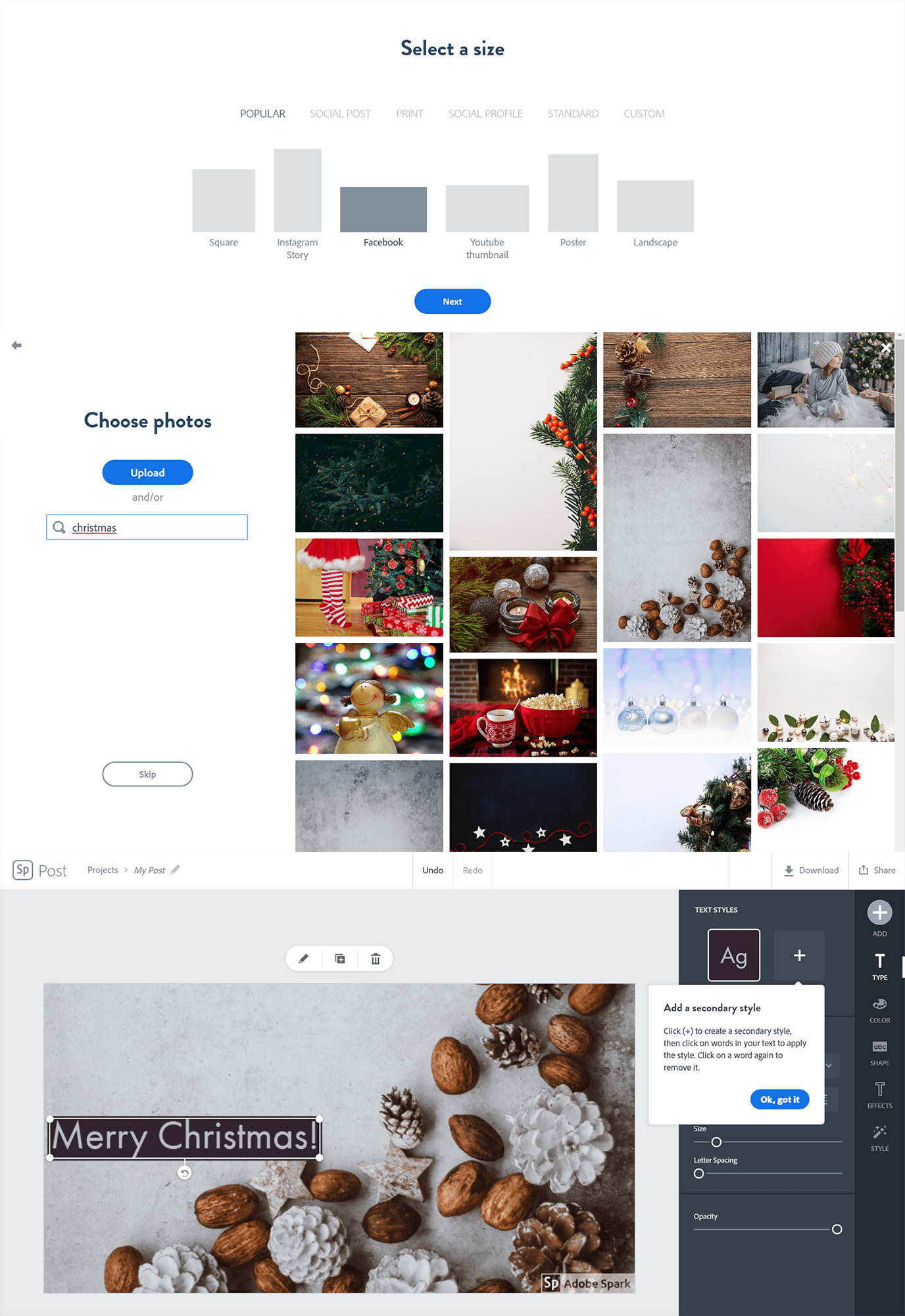 Canva is primarily a graphic design site and app, but you can also use it to make something from scratch. You can use your own photos and conceptualize your own card layout, or use one of the templates designed by professionals. You can get professional print quality prints for a fee, or download a free watermarked draft for your online Christmas cards or holiday cards–or, of course, you could send them via mail.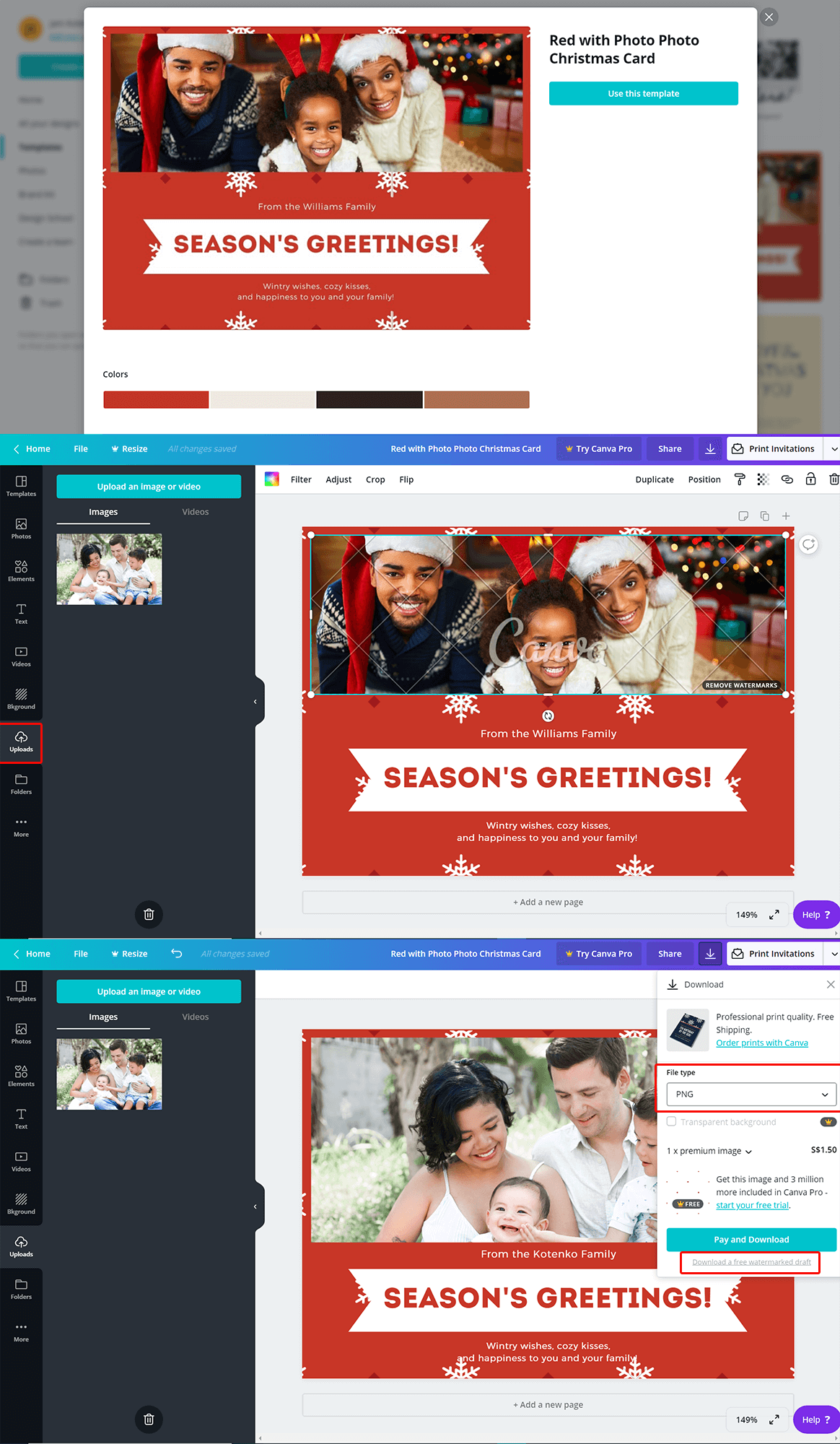 Desygner has a collection of greeting card templates that can be personalized for free by adding your own photos or text. After you create a login, you can start by creating a project and choosing Cards under Invitations & Cards. There will be initial templates suggested for you to pick, or you can start with a blank one if you're feeling creative. Once you're in the design space, go to Images, search for a Christmas-y stock photo (or a personal one to upload), then go to Text to add a personalized greeting or use one of the available banners.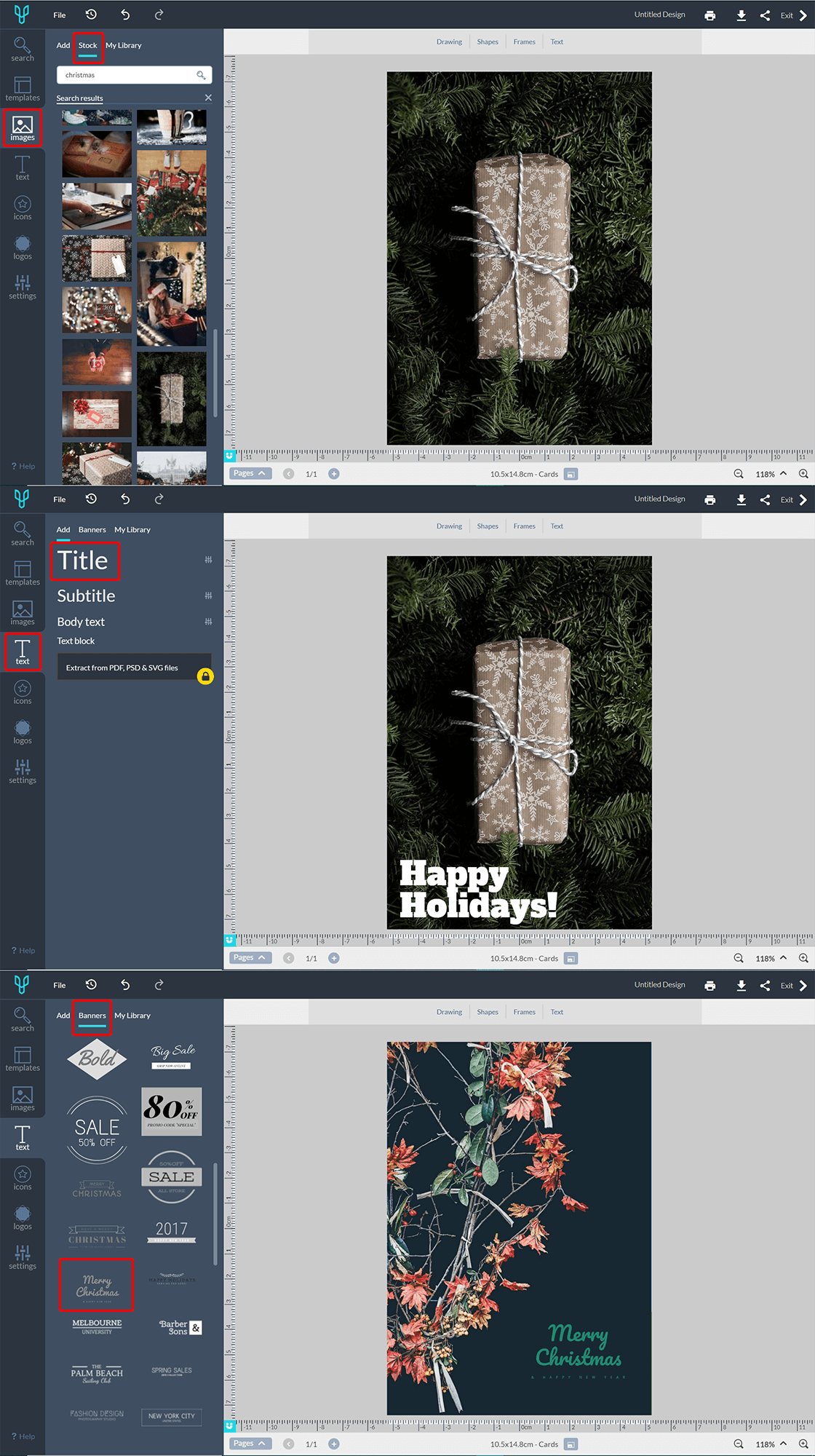 This online Christmas card maker is specially designed to make use of your personal digital photos. If you have a few you'd like to use in your holiday greeting card, you can create a collage. Simply pick one of the formats provided and choose a template that isn't marked as premium content. Note: FotoJet offers a week free trial of the premium templates, but you have to create a login to be able to use them, so make your online Christmas cards or holiday cards and then make sure to cancel your subscription if you don't want to get charged.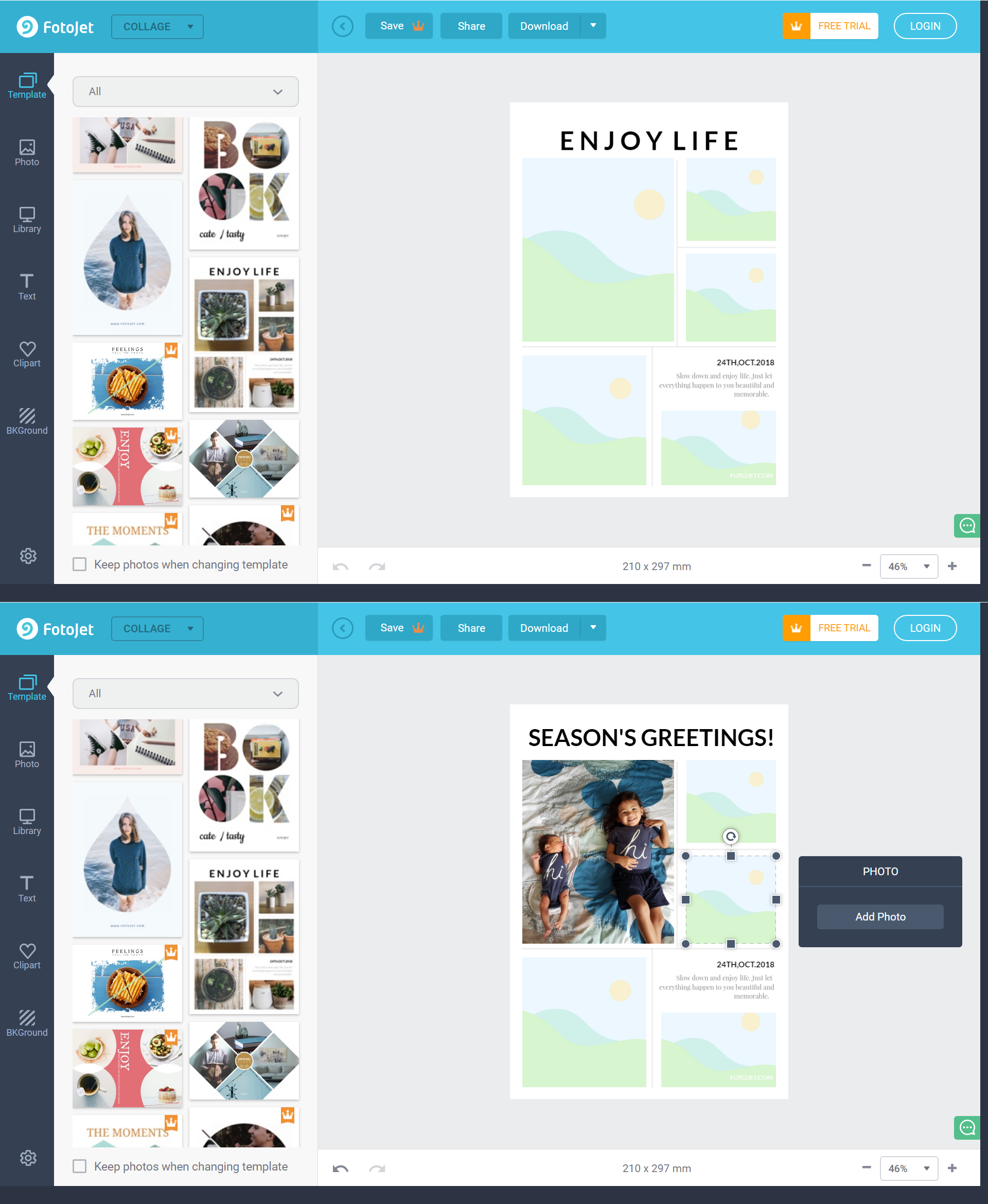 GreetingsIsland has a slew of holiday greeting cards available for personalization, so if your family doesn't really celebrate Christmas, you can find ones that say generic holiday greetings, which are still just as nice to send and receive. There are options for Hanukkah, Kwanzaa, or New Year as well. Most options are available as a printable card or an ecard that you can send online.