Early this morning, President Obama announced his support for reclassifying Internet service as a utility, a booming endorsement of net neutrality and stronger regulations on the industry.
I'm urging the @FCC to keep the internet open and free. Here's my plan to protect #NetNeutrality for everyone: https://t.co/3y3YLQD6MB –bo

— The White House (@WhiteHouse) November 10, 2014
"In plain English, I'm asking [the FCC] to recognize that for most Americans, the Internet has become an essential part of everyday communication and everyday life," Obama said.
The announcement has elicited a strong reaction from Obama's conservative political rivals and proved a catalyst for an industry-wide plunge in stock prices from the moment the tweet went out.
The companies below have been loud opponents of net neutrality as made evident in public letters and lawsuits. Many of the stocks have recovered somewhat or totally in the time since the President's announcement first hit.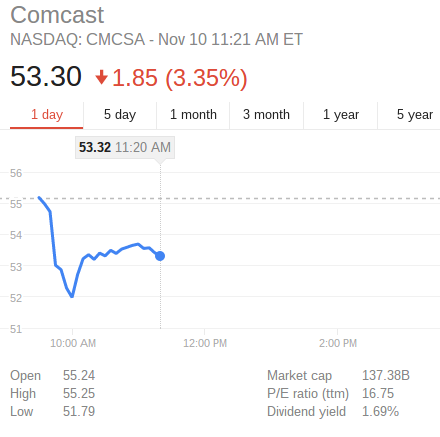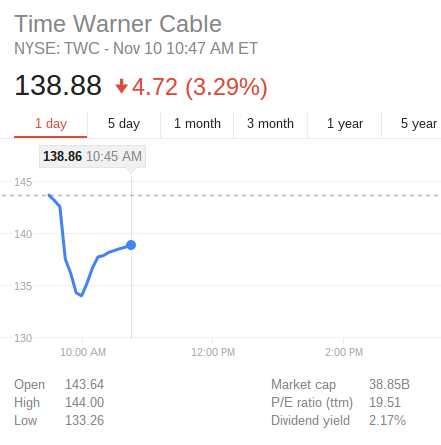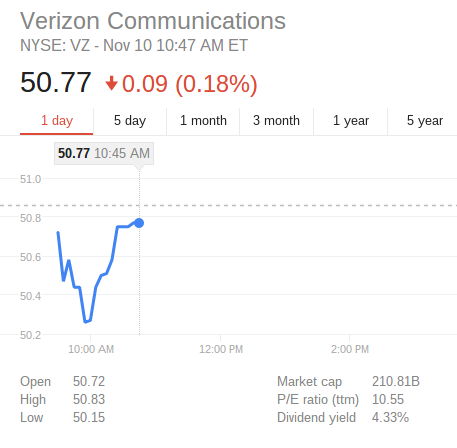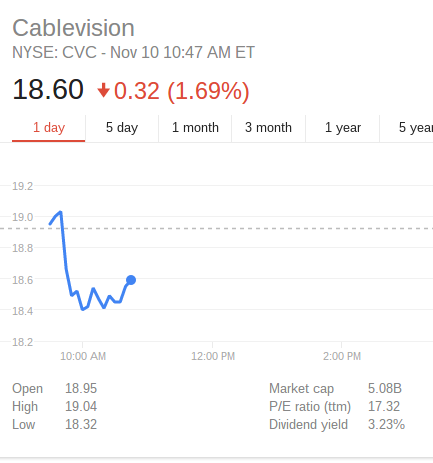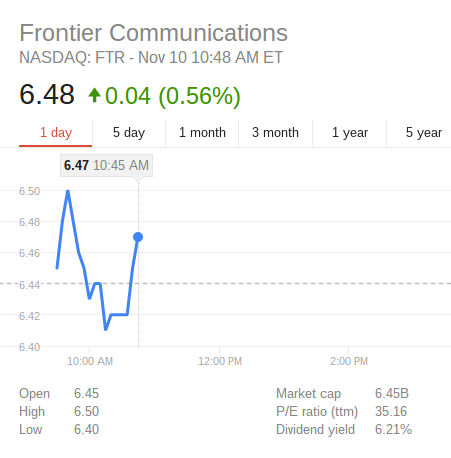 photo by Keoni Cabral/flickr (CC BY 2.0)