Finnish company HMD is well on its way to relaunching the storied Nokia brand after an unprecedented decade of decline. Nokia dominated the cell phone industry until Apple disrupted the market with the original iPhone in 2007. After a slow transition to smart devices and reliance on a "burning platform," Nokia's devices and services unit was sold off in a failed experiment to Microsoft in 2013. But despite its recent collapse, Nokia remains one of the most respected names in technology. That's due largely to its hugely successful and beloved "brick" phones. The "invincible" Nokia 3310 is being revived later this year, making now the perfect time to look back on the phone's incredible history.
12 fascinating facts about Nokia 3310 and old brick phones
1) The Nokia 3310 boots up faster than an iPhone
In 2014, YouTuber adrianisen compared the startup times of an iPhone 6 and Nokia 3310. Despite its dated internals, the 3310 crushed the iPhone, turning on in just 8 seconds. Of course, the old device doesn't have as much to load, but you should be able to make a quick call or send a text before most smartphones on the market today.
2) You can compose your own ringtones on Nokia 3310
Just about any phone today will let you change your ringtone, but old Nokia phones let you create original compositions.
Using a series of codes, Nokia phone owners could compose their own ringtones all while developing a basic understanding of musical scores. The Composer app lets users create completely customizable ringtones from scratch using different melodies. Press 1 if you want to enter Do, press 2 if you want to enter Re, and so on. It supported three octaves and the ability to make a tone sharp (#) or set the duration of each sound.
One genius used the feature to make the Spongebob Squarepants theme song:
3) Old Nokia phones were used to hack banks
Hacked versions of the Nokia 1100 were being sold for more than $32,000 in Bochum, Germany, back in 2009. Originally $129, these devices were tampered with so they could circumvent online bank account security.
The phones were able to receive calls from any number, including banks in other countries. The hacked 1100 would use bank details and a phone number to break into someone's account and withdraw cash. The 1100s were purchased by gangs in Russia, Morocco, and Romania.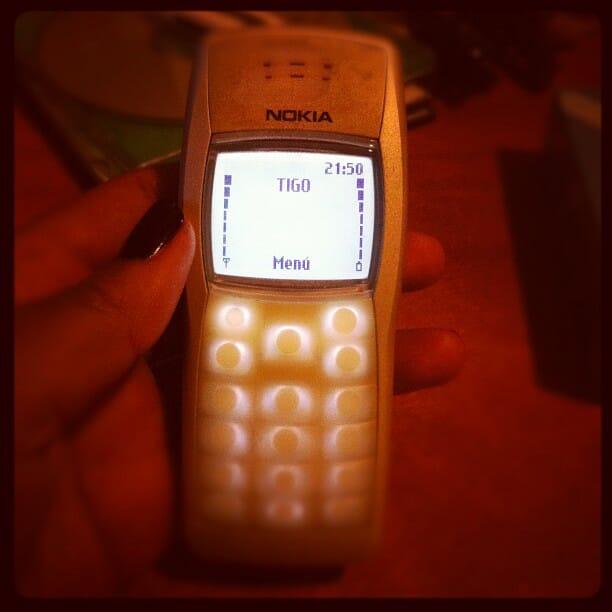 4) Nokia 3310 is the national emoji of Finland
In 2015, Finland became the first country to release a series of national emoji.  Alongside a sauna and head-banging rocker was the instantly recognizable Nokia 3310. The country fittingly titled the image "Unbreakable."
5) Snake is the most played video game of all time
Revitalized after it launched on Nokia handsets in 1997, Snake is cited as the father of mobile gaming, and it's the most played video game of all time. Snake is estimated to have been played by more than 1 billion people over the years, according to the Guinness World Records 2010 Gamer's Edition.

6) And yes, it can be beaten
Such a simple game can cause so much headache. Snake is a difficult game to master and nearly impossible to defeat. But a GIF that surfaced on a Russian message board in 2013 shows it can be done. Warning: Once you start watching, you won't be able to look away.
View post on imgur.com
It took 13 minutes and 100 pellets for a combined 801 blocks to fill the screen. The GIF above is a sped-up replay of the impressive feat.
8) Snake was even featured in MOMA
The Museum of Modern Art in New York City announced in 2012 that it would add the Nokia version of Snake to its collection of 40 classic video games. The work is no longer on view, but here is an archived description.
6) Nokia 3310 really is indestructible
Nokia brick phones—particularly the 3310—are often cited as being indestructible, and YouTubers have gone to great measures to test that theory. No phone has been tortured more than the 3310, which you can watch being run over by a train, shot by a 20mm rifle, dropped from 1500 feet, and crushed by a hydraulic press.
Yes, the plastic device does eventually break, but only if you really want it to.
9) Nokia had the first phone with an internal antenna
The Nokia 3210 was the first mass-market phone with an internal antenna, making it one of the best-looking devices of its time and a must-have for business professionals (at least until the BlackBerry).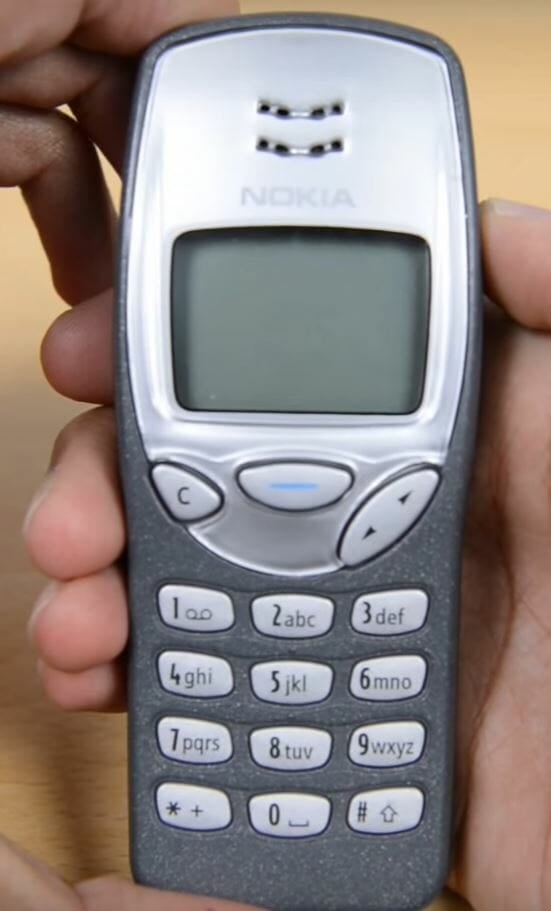 Here is a little refresher on how phones looked before this extremely popular device—in the form of an old buzzword-filled Nokia commercial:
10) The "Nokia tune" was influenced by Chopin
A trademark characteristic of all Nokia phones, the "Nokia tune," was originally called "Grande Valse," which is also the name of a Frederic Chopin composition. However, Spanish guitarist Francisco Tárrega is most commonly credited for the Nokia tone, thanks to his similarly named Chopin-influenced composition.
Here is Chopin's 1834 "Grande valse brilliante."
And Tárrega's soothing 1902 song "Gran Vals."
11) Nokia sales are staggering
Six of the top seven best-selling phones of all time are Nokia devices. The Nokia 1100 and 1110 sold around 250 million units each, more than any other phone ever released. Only the iPhone 6/iPhone 6 Plus takes a top spot from Nokia with 220 million units sold.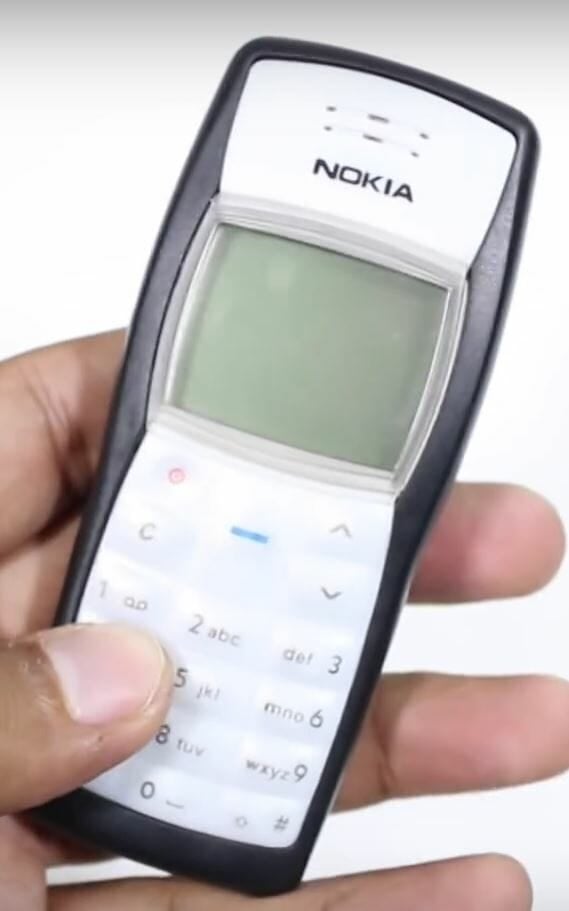 You might be surprised to find the beloved 3310 in ninth among top-selling Nokia devices at 126 million, while the top-selling Android device (Samsung Galaxy S4) is topped by 10 other Nokia bricks.
12) The Nokia 1100 has been turned into a smartwatch
YouTuber Tinkernut jerry-rigged an old Nokia phone into a smartwatch using an Arduino board, Bluetooth module, vibrating motor, and the LCD screen from a Nokia 1100. He replaced the body of the Nokia 1100 with a 3D-printed case powered on a 3.7-volt battery and paired the invention to his Samsung smartphone.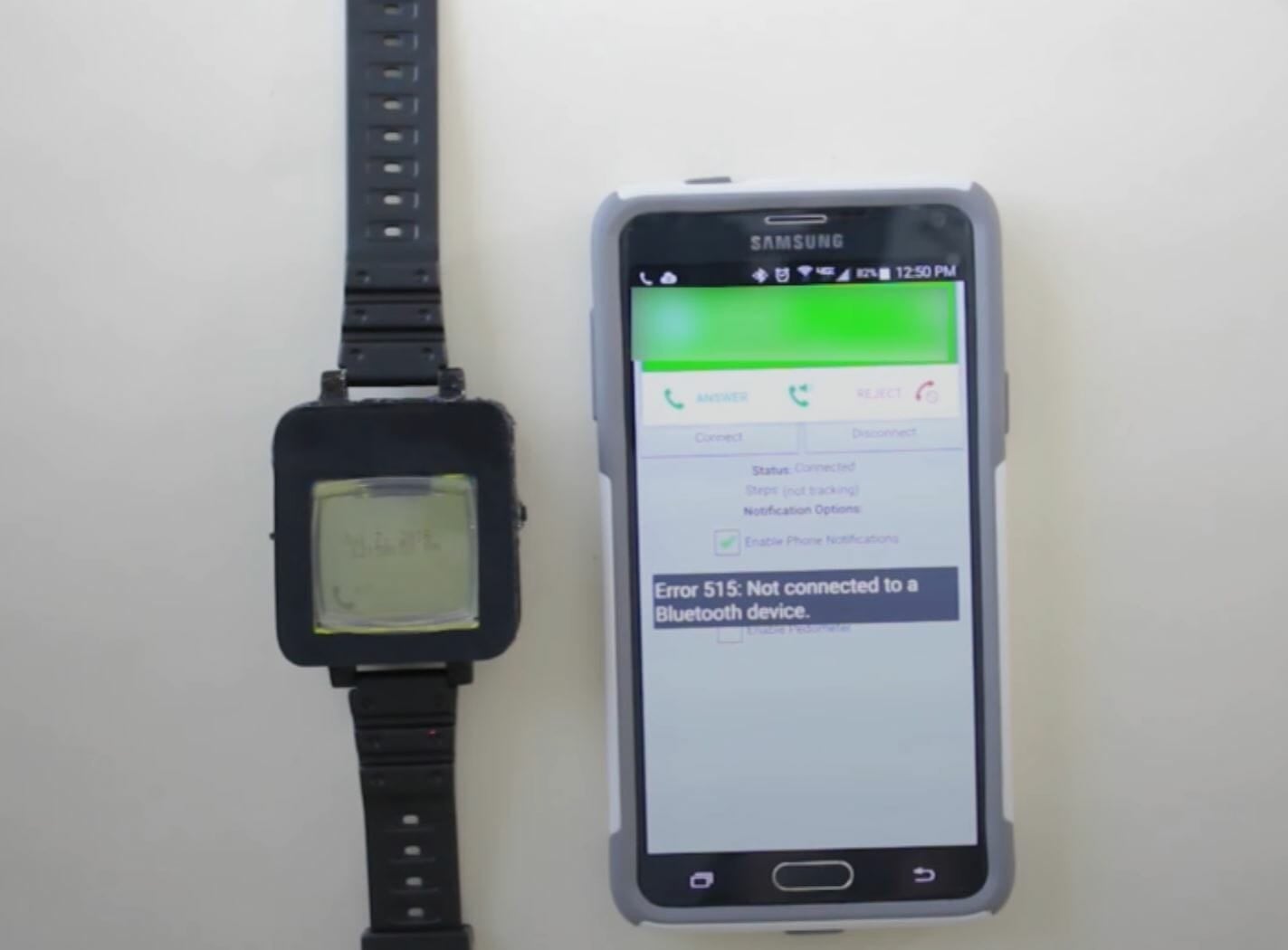 Despite some gripes, the recycled smartwatch worked surprisingly well. Sure, it's a bit clunky, but that's not unlike some of the latest wearables out there.