Amazon released a bunch of new products at a surprise event on Wednesday, massively expanding its catalog of Alexa-based Echo products. Among the more interesting releases are a revamped Echo, more premium Echo Plus, and adorable Echo Spot, a mini version of the recently announced Echo Show.
Here's a look at everything Amazon showed off on its busy launch day.
New Amazon Echo
It was only a matter of time before Amazon revamped its popular Echo smart speaker. The second-generation device is shorter than the original and comes with a dedicated bass tweeter and Dolby Audio. Amazon wants its products to be scattered throughout your home, and the removable cloth shell on the new Echo should help it blend in better than its rather ugly predecessor.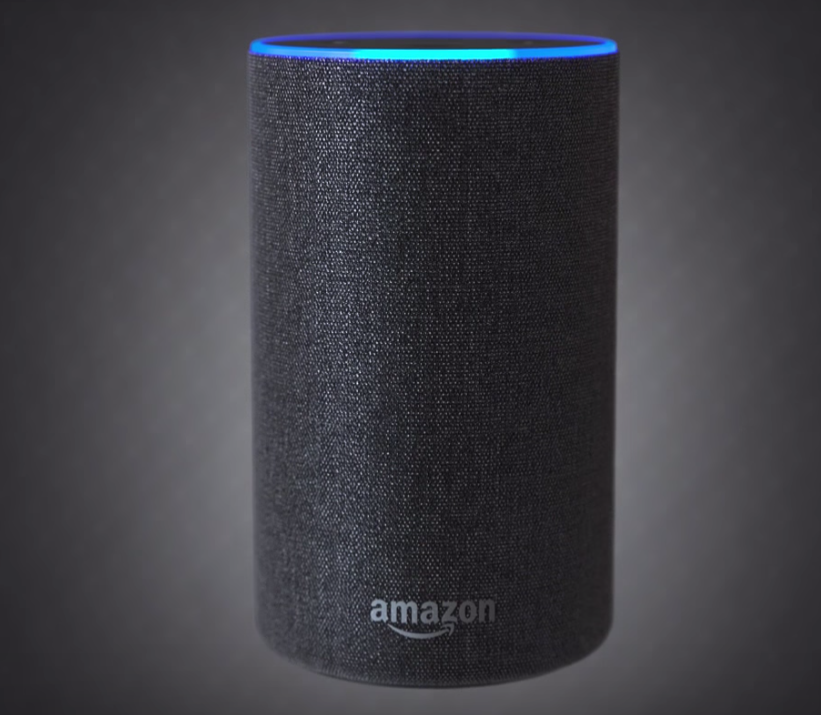 Like the original Echo, the new Echo sports a ring of LEDs that light up when Alexa is activated. Inside, improved microphones should help the new Echo pick up voices from across the room. You'll also be able to make free calls to the U.S., Canada, and Mexico.
Perhaps the biggest announcement is the new whole-home audio feature, which lets you listen to music on multiple speakers, similar to Sonos.
You can preorder the new Echo today for $99 or buy a three-pack for $250. The device will ship on Oct 31. It'll come in six styles, including different wood grains.
Amazon Echo Plus
The Echo Plus looks a lot like the original Echo, but it now acts as a hub for connecting to other smart devices. Like the new Echo, the Plus gets Dolby audio support and second-gen far-field voice recognition.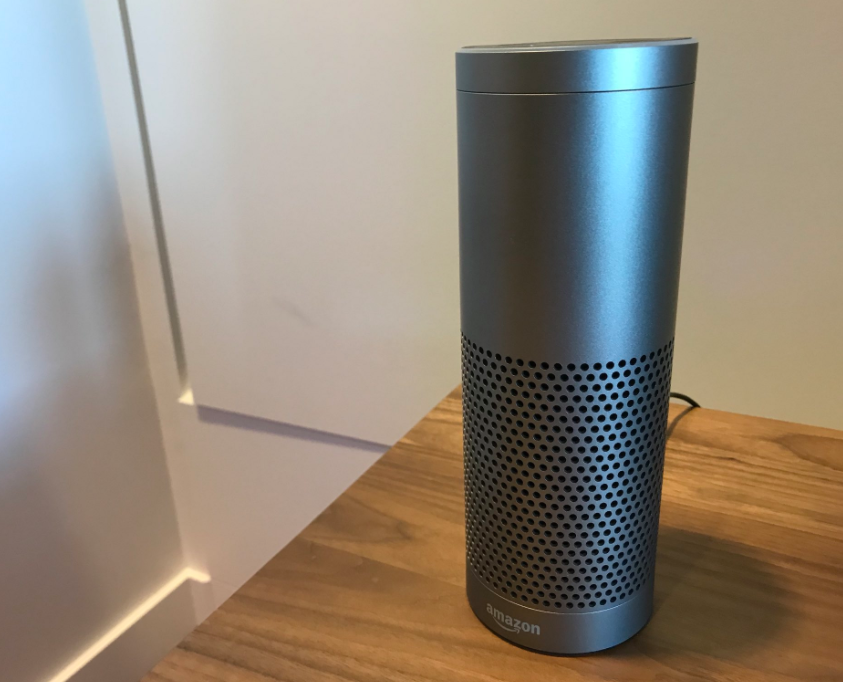 Amazon claims the Echo Plus is compatible with more than 100 other devices that can be controlled via voice commands. A neat new feature lets a single command control multiple actions. For example, saying "goodnight" could turn off your lights, set your alarms, and adjust your smart bed.
The Echo Plus can be preordered today in black, white, and silver for $149. It will also ship out on Oct. 31.
New Fire TV
Amazon also released a long overdue upgrade to the Fire TV streaming box. Like Apple a few weeks ago, the retail giant is adding 4K HDR support with 2160p resolution at 60 frames per second to its HDMI dongle. It also comes with Dolby Atmos audio support for improved sound.
Boom:

The Amazon bundle effect:

Fire TV/Stick + Echo Dot

Expands #VoiceFirst#AmazonEvent pic.twitter.com/IlkxIWm4NI

— Brian Roemmele (@BrianRoemmele) September 27, 2017
The Fire TV will cost $70, more than $100 less than the Apple TV. You can preorder it today or buy it when it's released on Oct 25.
Echo Spot
This adorable little eyeball is the child of an Echo Show and Echo Dot. The dedicated Alexa device has a 2.5-inch display and front-facing camera. With the Spot, users can place video calls, monitor the weather, look at a security camera feed, watch videos, and do just about everything Amazon's other Echos are capable of.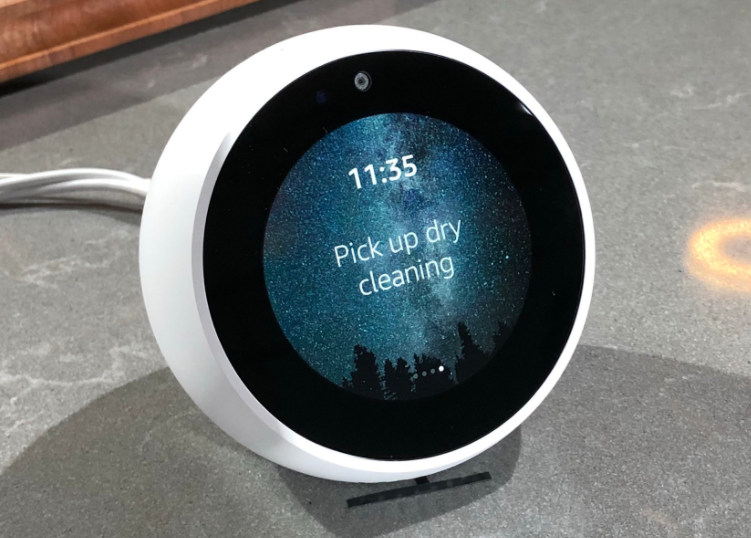 You can preorder the spot for $130 today. It will ship this December.
Echo Connect
Unlike any of its other products, Amazon's Echo Connect plugs into a landline (remember those?) and lets you make calls through your Echo speakers. You could previously make calls between Echo products, like an intercom system, but with Connect you can call anyone with a landline phone using your normal phone number.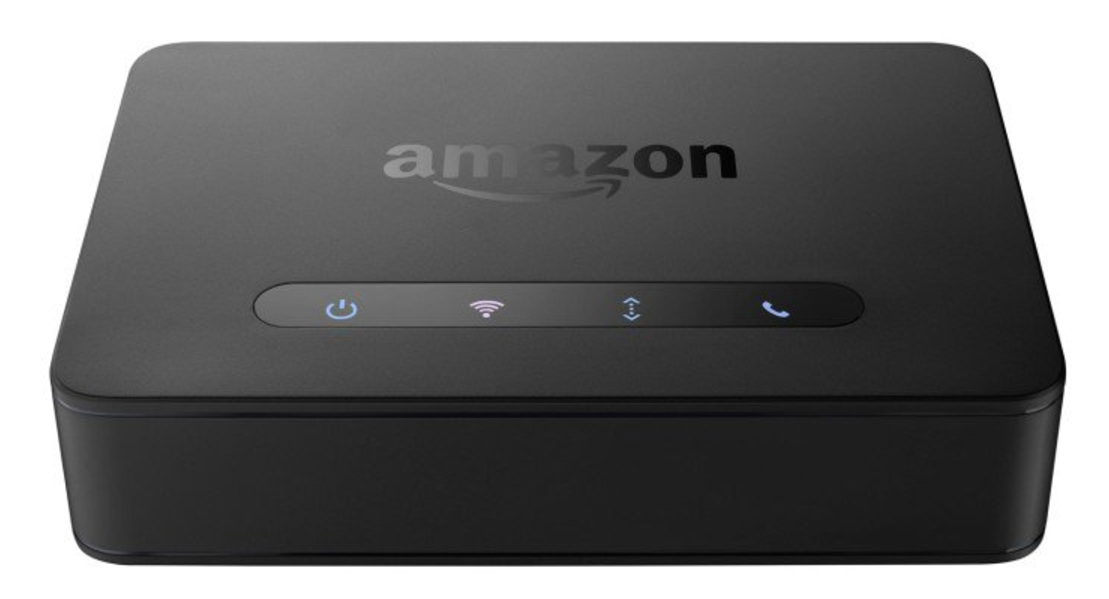 The Connect sounds like a useful device for anyone who might need frequent medical attention as it lets users connect to 9-1-1 services.
The $35 box will ship sometime in the fourth quarter this year.
Echo Buttons
These cute little colorful hockey pucks are meant to link your Echo devices together for niche uses. They're specifically meant as input devices for playing family games, which are apparently still a thing. As you can imagine, the Echo Buttons make for great buzzers on trivia night.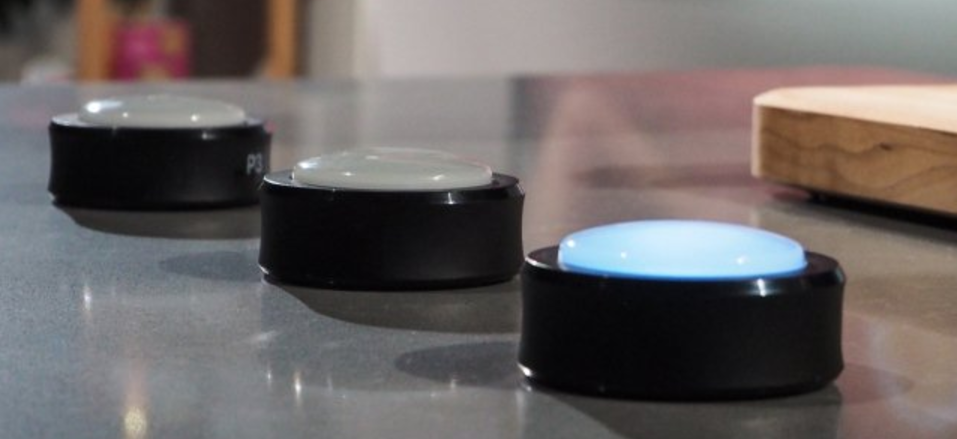 The first in a line Amazon is calling "Alexa Gadgets," Echo Buttons will cost $20 for two and go on sale this holiday season.
Amazon teams with BMW
Stepping away from all the Echo devices, Amazon also announced its far-field microphones would soon be integrated into BMW and Mini vehicles. This means you'll be able to access Alexa straight from your German automobile and even see content on the head unit. A few of the commands you can make include asking for the weather, getting updated on the news, and obtaining a status update on fuel levels.
Alexa will be available on all 2018 BMWs and mid-2017 Mini models in the U.S., Germany, and the U.K.