What is shaping up to be one of the largest prison strikes in the history of the United States launched on Aug. 21. After a week of collective action, the country is taking notice of the 2018 national prison strike.
Though media coverage was relatively muted in the days and weeks leading up to the strike, outlets across the country have taken note of the compelling actions of incarcerated people who are shining a spotlight on the injustices inherent in the American prison system.
While politicians on both sides of the aisle have been slow to show their support for the strike, the action has drawn national attention to criminal justice issues that often go ignored.
The 2018 national prison strike
The impetus for the strike was a riot at Lee Correctional Institute in South Carolina in which seven people lost their lives after prison guards turned their backs on prisoners. This tragedy inspired a group, Jailhouse Lawyers Speak, to form the Incarcerated Workers Organizing Committee (IWOC) and plan the strike. The group has used this event to creat a list of demands with national relevance.
2018 prison strike demands
The IWOC have outlined a list of demands that include but are not limited to:
Immediate improvements to the conditions of prisons and prison policies 

An immediate end to prison slavery

Rescinding the Truth in Sentencing Act and the Sentencing Reform Act to giver prisoners a possibility of rehabilitation and parole

An immediate end to the racial overcharging, over-sentencing, and parole denials of Black and brown humans. 

An immediate end to racist gang enhancement laws

No denying access to rehabilitation programs for prisoners considered violent offenders.

The voting rights of all confined citizens serving prison sentences, pretrial detainees, and so-called "ex-felo

ns" must be returned.
The IWOC released a statement on the one-week anniversary of the strike on Tuesday, calling the action an "unparalleled success for prisoner organizing in the modern era" and highlighting actions that have occurred as a part of the strike in ten states and one Canadian province.  
We may never know the full scope of activities undertaken by inmates who are risking retribution by participating in the strike. The locked down, secretive world of prisons can sometimes be circumvented, but there are certainly many actions that we don't yet know about. Only three state prison systems had confirmed any strike-related incidents as of Wednesday night.
Prisoners across the country have employed a variety of tactics as a part of the ongoing protest that is slated to continue through Sept. 9. Here are some are just some of the actions being organized by prisoners and in solidarity with incarcerated people across the country.
READ MORE:
What is the 2018 prison strike about?
First and foremost, the prison strike is a work stoppage. Incarcerated people across the country work for below minimum wage, and those participating in the strike are withholding their labor. Meals will not be prepared. Laundry will not be done. Goods will not be manufactured. Roads will not be improved.
Numerous big American companies utilize prison labor or have profited from prison labor in the past, including Starbucks, Whole Foods, McDonald's, and Walmart. It's likely that these companies and others who have employed similar practices will likely see damage done to their bottom line.
When we say that incarcerated people make less than minimum wage, that is an understatement. Some states, like Louisana, offer wages as low as four cents an hour. In Alabama, Arkansas, Florida, Georgia, and Texas inmates are given no wages in exchange for their labor. And yet, prison labor is a multi-billion dollar industry in the United States.
Not only do the strikes involve a work stoppage, but inmates are also refusing to purchase items from commissaries.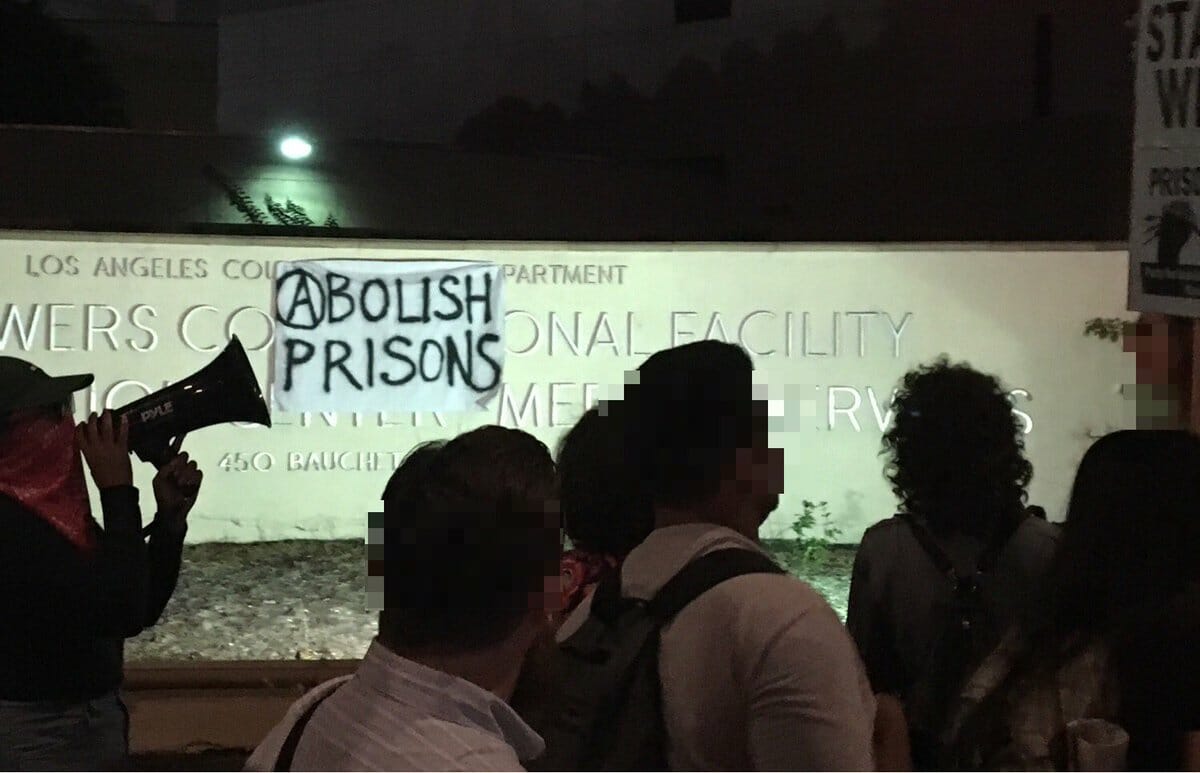 Prison hunger strikes
Hunger strikes of various sizes are behind held at prisons across the country. Several prisoners in Ohio who joined the hunger strike had their commissary and phone privileges taken away. Prisoners being held at the Wabash Valley Correctional Facility are on hunger strike, in part because they are already being fed incredibly small portions thanks to cost-cutting measures. Prisoners at the historic Folsom State Prison have also announced that they are on a hunger strike as well.
A number of immigrants who are being held by ICE have joined the strike. Two hundred immigrants being detained in Tacoma, Washington at the Northwest Detention Center launched a hunger strike on Aug. 22.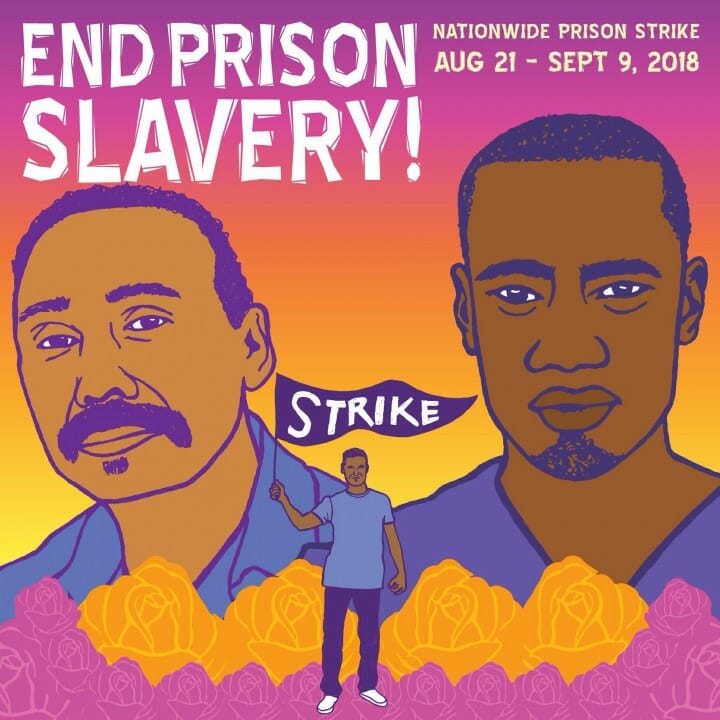 Statements
Many prisoners have released their own statements tailored to the particular conditions of their prisons. Inmates in Halifax, Nova Scotia, have shared a particularly poignant statement invoking the history of oppression black people have suffered thanks to colonialism and the prison industrial complex.
We, the prisoners of Burnside, have united to fight for change. We are unified across the population in non-violent, peaceful protest.

We are calling for support from the outside in solidarity with us. We believe that it is only through collective action that change will be made.

We recognize that the staff in the jail are workers who are also facing injustice. We are asking for a more productive rehabilitative environment that supports the wellbeing of everyone in the system. These policy changes will also benefit the workers in the jail.

Our voices should be considered in the programming and policies for this jail. The changes we are demanding to our conditions are reasonable, and must happen to support our human rights.
Joseph Stwart, a prisoner in North Carolina, released a list of demands focusing on injustices unique to Lanesboro Correctional Institute accompanied by a call to action for his fellow inmates.
READ MORE:
Solidarity Actions
Various groups have stood in solidarity with the striking prisoners. Over 150 groups had endorsed the strike as of Aug. 21, and since then that number has ballooned to over 300. Some of the groups that have endorsed include The Democratic Socialists of America, Black Lives Matter, IWW, Mijente, and The National Lawyers Guild.
Large protests in support of incarcerated people were held in a number of cities including Brooklyn, Los Angeles, Philadelphia, Pittsburgh, and Minneapolis. Other demonstrations across the country have included banner drops, billboard hijacking, and strategic graffiti.
In front of many prisons across the country, protestors have stood with signs up support and encouragement for those participating in the strike.
In some cities, protestors directed their ire towards companies that profit from prison labor. In Seattle, activists disrupted a Starbucks, and in Des Moines, protestors disrupted a showroom exhibiting prison-made goods.
Prison strike 2018: What can you do to help?
There are a number of ways to support the strike, even if you don't live near a prison or a solidarity action. On social media supporters of the strike are using hashtags #August21 and #prisonstrike. Organizers are planning "phone zaps": call-in campaigns targeting figures like prison wardens. Jailhouse Lawyers Speak are also encouraging people to call their elected representatives and express support for the strike.
JLS members have focused the importance of holding demonstrations in order to gain media attention, even if they are small in scale. A representative from the group told Shadowproof, "The biggest thing that we can ask any of these groups or any organization is to hold some type of event, particularly an event that can get the radio's attention, news media attention, anything that can get back into the jail cells and the prisons."
The strike and solidarity actions will continue for another week. If news of strike support continues to leak out of prisons and actions continue on the outside, the strike could end up an even greater success.
Whether the strikers' demands will be met remains to be seen, but the striking prisoners have already scored a meaningful victory by changing the conversation and making their voices heard.
Editor's note: This article is regularly updated for relevance.