Microsoft showed off a number of new products made for students and teachers at its #MicrosoftEDU event, including a new operating system and laptop.
Windows 10 S is a lighter version of Windows 10 designed specifically for the classroom. It gets a refined homescreen, better battery life, and performance that won't degrade over time, according to the tech giant.
There are trade-offs. Every application that runs on Windows 10 S has to come from the Windows App Store, a marketplace much smaller than its competition. That means only desktop software that has been ported to a Windows app can be installed on a Windows 10 S PC, giving Microsoft's Edge browser a leg up on Chrome, which is notably absent from the Windows Store.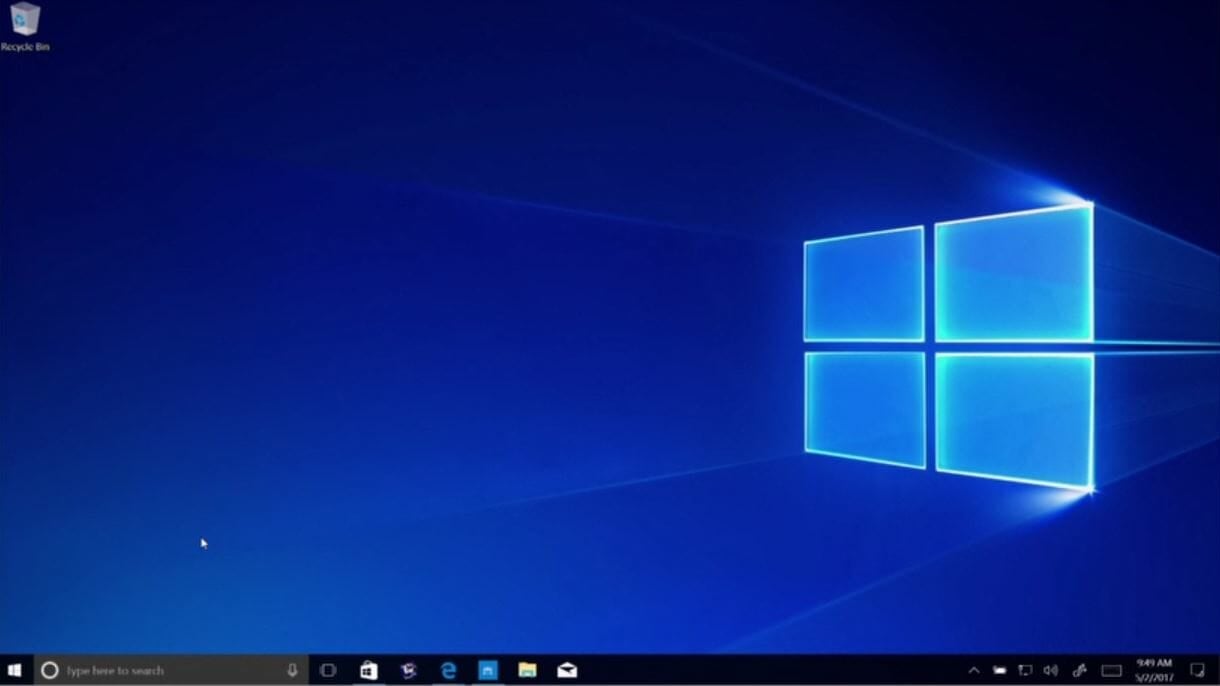 Windows compared the login process between a device running Windows 10 Pro and Windows 10 S. The new OS beat out Windows 10 Pro, taking just 15 seconds to boot up for the first time. One standout feature allows teachers to create pre-configured options and install them on new PCs in less than 30 seconds via a USB drive.
All of the big-name Microsoft partners are said to be offering Windows 10 S PCs starting at $189, including Samsung, HP, and Dell. Every device will come with a free subscription to Minecraft: Education Edition and Microsoft Office 365 for Education for what Microsoft calls its "complete solution for education."
The software giant is hoping to take back some ground from Google and its easy-to-use browser-based Chrome OS. Windows 10 S will be ready "this summer in time for the new school year." Any device purchased with the new operating system can be upgraded to run on Windows 10 Pro.
Microsoft also unveiled a new Surface Laptop, designed for students beginning college. It claims the traditional clamshell device has the productivity of a 14-inch laptop but in a frame similar to what you'd find on a 13-inch model. That's because of its PixelSense display with 3:2 aspect ratio. Microsoft says it's the thinnest LCD screen with a touch module ever put on a laptop.
Meet the new Surface Laptop. Performance made personal. pic.twitter.com/dk9BB0IPwL

— Microsoft Surface (@surface) May 2, 2017
The device weighs 2.76 pounds and is made of plastic, metal, and Alcantara fabric, which covers the backlit keyboard like on the Surface Pro 4. It weighs 2.76 pounds and has an impressive estimated battery life of 14.5 hours. The high-end device will come equipped with the latest Intel i5 and i7 processors, which Microsoft claims will be faster than the i7 found on the MacBook while offering more battery life than any MacBook Air on the market.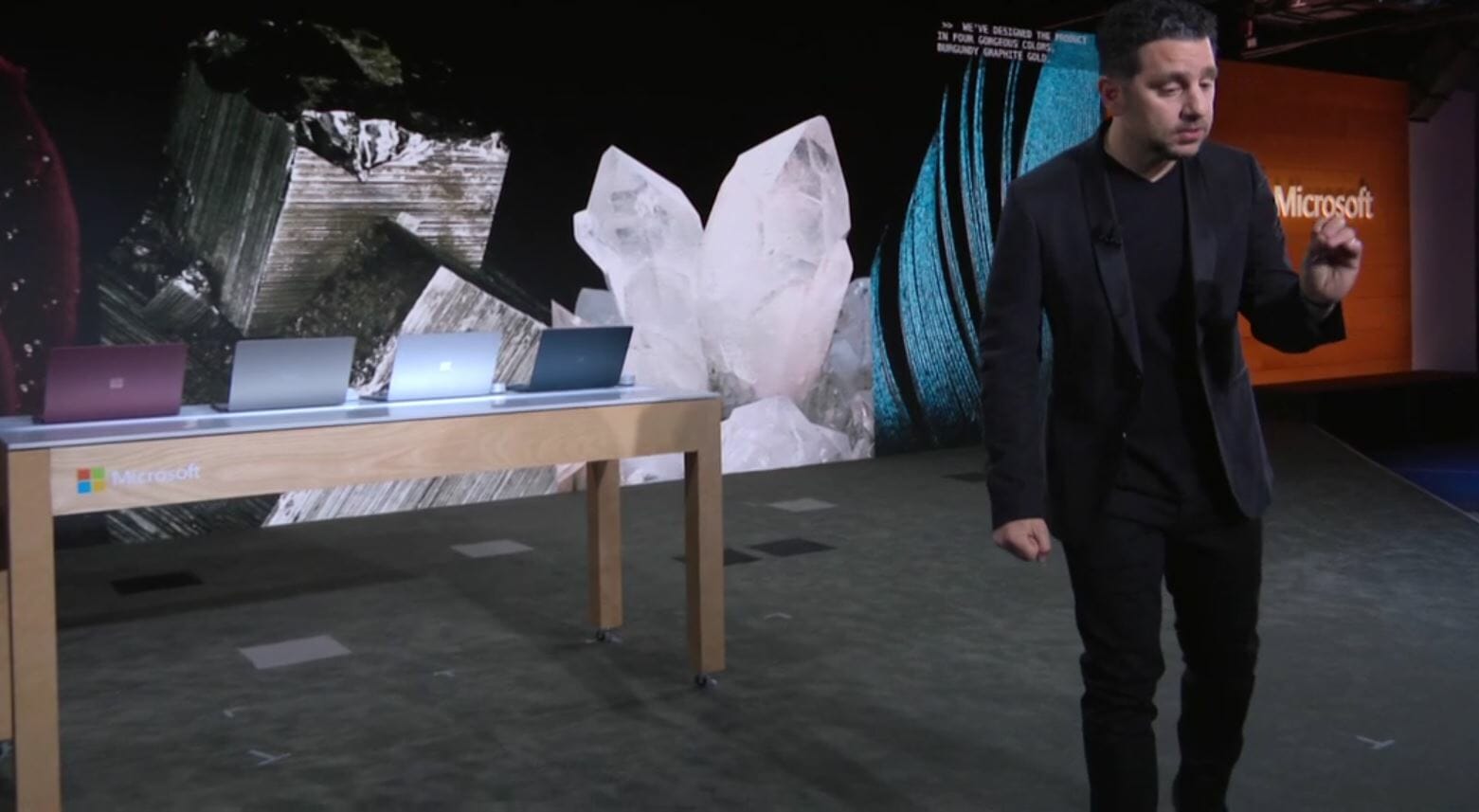 The laptop does not have any speaker grills and pumps sound up through the keyboard. This doesn't seem like a great solution, but we'll have to reserve judgment until we get a review unit in our studio.
The Surface Laptop comes in four colors: platinum, burgundy, cobalt blue, and graphite gold. It is available to preorder today starting at $999 for the i5 version, which comes with 4GB of RAM and 128GB SSD. It will start shipping on June 15.