The "battle for the net" entered a new phase on Sept. 10 as Fight for the Future, Free Press, and the other groups launched Internet Slowdown Day.
Participating sites including major web hosts, social networks, news websites, progressive political groups, and environmental activist communities. Here's how some of them are participating.
A small banner in the bottom-left of the music streaming service features the loading symbol and a short message.
The crowd-funding service used its whole landing page to spread the word about slow lanes.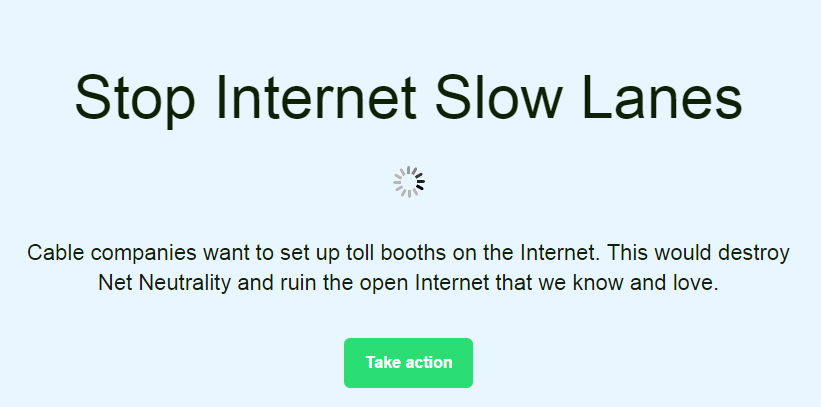 Go to set up a movie night or birthday party and you'll see a banner toward the bottom of the page warning you about the potential ubiquitousness of "spinning wheels."

The microblogging site's clever approach replaces all images with the loading icon, while preserving the text of sidebar elements, buttons, and posts in a user's feed. It's a jarring look that is sure to grab people's attention.
This viral story-sharing service displays a prominent pop-up message over its infectious content, and you won't believe what its warning says.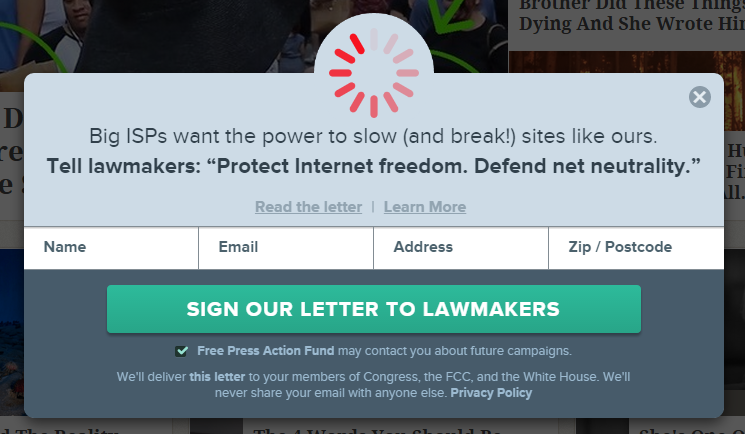 The edgier alternative to Merriam-Webster uses its popular top definition area to promote its entry for net neutrality.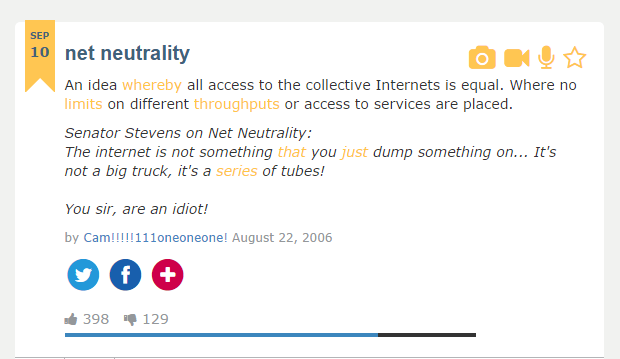 It may not be as big as YouTube, but Vimeo is certainly taking Internet Slowdown Day seriously. It put together an entire video explaining the company's support of net neutrality, combined this with a pop-up message to grab users' attention, and topped it off with a form that connects Americans with their representatives.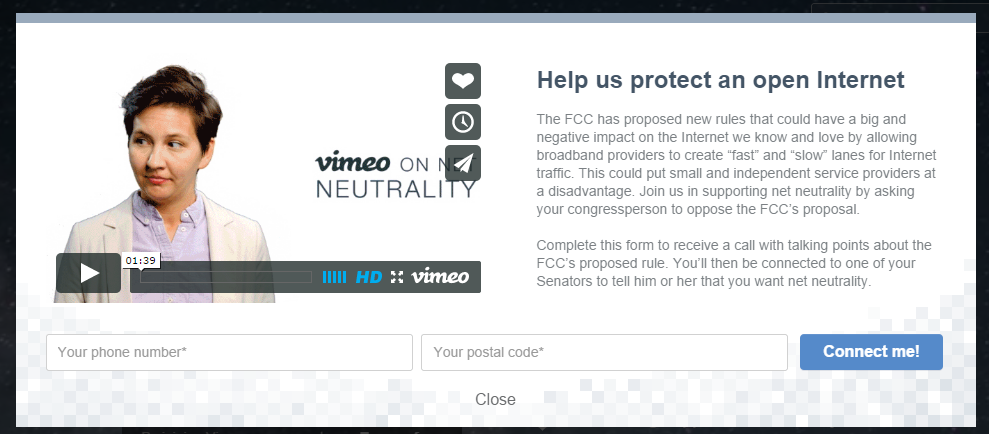 We'll keep updating this post as we find more cool examples of major websites joining the fight for net neutrality.
Photo by  NASA Goddard Photo and Video/Flickr (CC By 2.0) | Remix by Fernando Alfonso III