Kamala Harris' rise in Democratic politics feels breakneck for those paying attention. In many ways, that rise is characteristic of the post-2016 political climate. Harris came to Washington as a Senator in 2016, and a few short years later, she is running for president. But how are the prospects for a Kamala Harris 2020 campaign? 
The Californian has mostly held steady near the top of the polls—the RealClearPolitics average puts her in third, behind former Vice President Joe Biden and Sen. Bernie Sanders (I-Vt.). It's an impressive spot; she's ahead of Beto O'Rourke and Sen. Elizabeth Warren (D-Calif.), who both seem almost groomed for the 2020 race. Her fundraising numbers are also impressive ($12 million in the first quarter) and make her a fierce contender in this contest.
But, like a few of the other 2020 Democratic candidates, Harris seems to be workshopping her policy positions as she goes along. And with the debates looming in the early summer, she can expect her to be hammered on her stances.
On her website, Harris touts her record in the Senate, but that's the closest you'll get to finding concrete policy proposals. The site notes that she co-sponsored legislation to raise the minimum wage to $15 and Medicare for All. Other positions are more watery. The lack of specific policy on Harris' site is not uncommon at this point in the race, but if she doesn't update it soon, she could invite substantial criticism.
READ MORE: 
Kamala Harris 2020: How has she done so far?
Most recently, Harris seemed to fumble in her CNN town hall. Democrats seem to invent new litmus tests every few weeks, and their latest question is whether felons should be able to vote from prison. When asked about that, Harris said, "I'm going think about it and I'm going to talk to experts and I'm going to make a decision and I will let you know."
She also mentioned her history in the courtroom, saying, "I'm a prosecutor, I believe that in terms of, there has to be serious consequence for the most extreme types of crimes." That might not have been the best line in her resume to trot out, as Harris has consistently been attacked for her history as California's Attorney General.
In January, the New York Times ran an op-ed by a University of San Francisico law professor titled "Kamala Harris was not a Progressive Prosecutor." In the piece, author Lara Bazelon laid out a number of moments in her history when Harris was hawkish in her role as San Francisco's district attorney. She defended a corrupt lab technician and refused to support standards on police body cams.
During the California Attorney General race, a reporter asked Harris about her opponent's position supporting the legalization of recreational marijuana; Harris laughed and said that her opponent "is entitled to his opinion."
But that doesn't mean Harris doesn't have stances based on her time in the Senate.
Kamala Harris 2020: platform and policies
1) Net neutrality and technology
In 2017, Harris came out publicly in support of net neutrality. In a Medium post, she wrote that the net neutrality proposal the FCC was then considering "is a grave threat to the Internet's success, and to California's future. Broadband service providers — the gatekeepers to the Internet — have the technical means and business incentive to distort the online marketplace."
Harris has a unique relationship with the tech companies because they're some of the largest businesses in the world, and many of them sit in the state she represents on Capitol Hill. But when Facebook COO Sheryl Sandberg testified before the Senate, Harris didn't pull her punches. Instead, she asked pointed questions about what the platform is doing to combat hate speech that was running rampant on the site.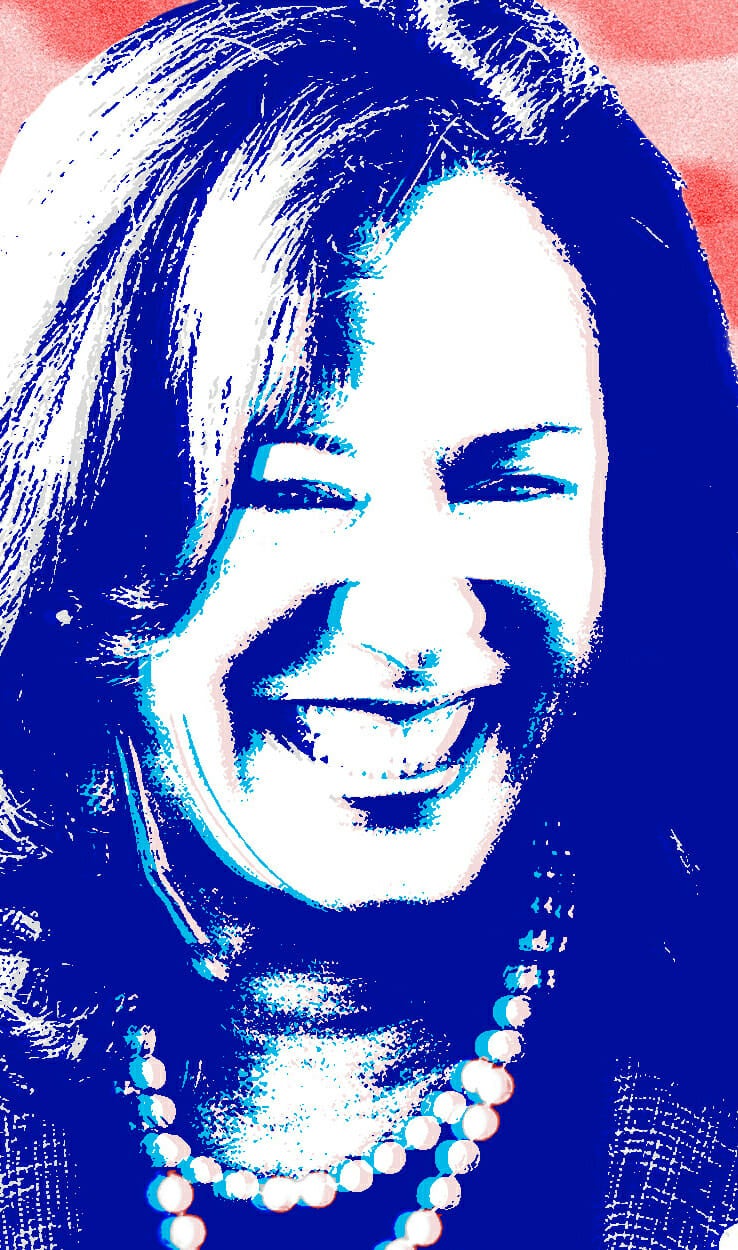 2) Education
Harris has come out in support of universal pre-K (which is continually becoming a hot-button issue for 2020 Democrats) and "debt-free college." But it's difficult to figure out what she means by "debt-free college." In the Senate, she introduced a bill with Bernie Sanders that would make college free for families making less than $125,000. But we have yet to see specific ideas that she lays down for college funding.
3) Immigration
Harris says she wants to "protect the legal rights of refugees and immigrants." But what does that mean? Does she want to revamp DACA? Does she want to install much-needed immigration judges or make specific changes to the system for seeking asylum? She's supported DACA and Dreamers affected by the move, but she hasn't outlined specific policy for how she will rework the bill.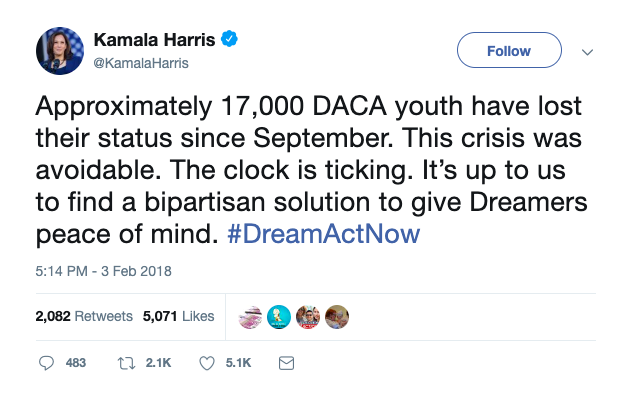 A large part of Harris' problem is that she has been caught trying to catch up with the conversation on a number of policies that have become litmus tests for 2020 Democratic candidates.
4) Medicare for All
During her CNN Town Hall, Harris floundered on her Medicare for All plan, saying that she would eliminate private insurers. Republicans pounced on the line, and Harris, through advisors, eventually walked it back.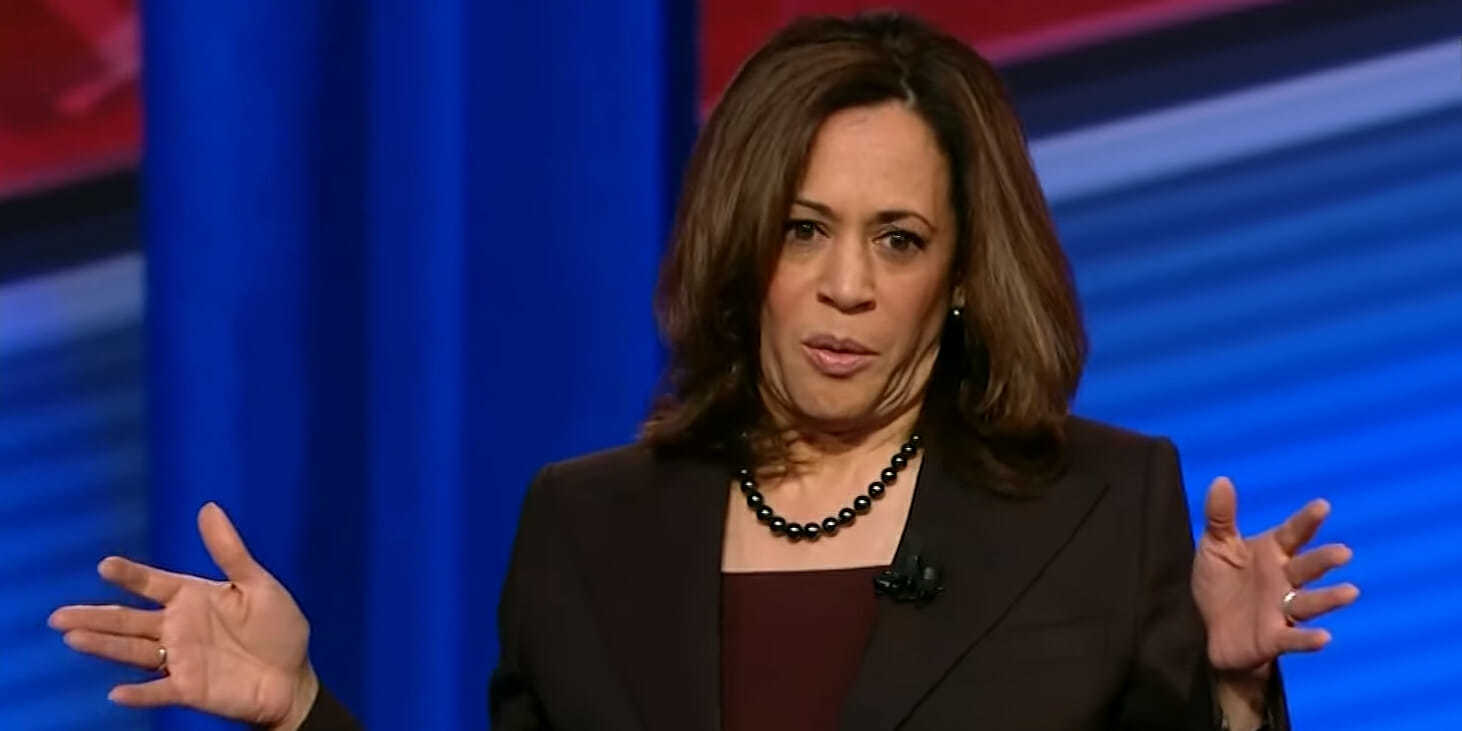 In the New York Times, Harris wrote an op-ed about the death of her mother, America's healthcare system, and the need to protect the Affordable Care Act.
Based off her rhetoric and trouble committing, it seems more likely that Harris would work on strengthening the ACA if she became president, as opposed to earnestly pushing for Medicare for All.
5) Marijuana
When it comes to marijuana, Harris has probably the most complicated history of all the 2020 Democratic candidates. In 2010, she opposed a recreational marijuana bill in California. Yet CNN notes that in her book released earlier this year, Harris writes that we need to legalize marijuana.
During an interview on The Breakfast Club, Harris said that she smoked in college, but the moment was largely seen as a try-hard outreach line. The clip of her laughing when asked about legalizing marijuana in 2014 doesn't exactly instill confidence, but she seems serious about legalization, even if it did take her a while to get there.
READ MORE: 
6) Gun control
Recently, Harris has tried to carve out a niche with specific policies on guns.
All the 2020 Democrats seem to have various gun policies—especially now that Rep. Eric Swalwell (D-Calif.), who has made gun control his favorite topic, has entered the race—but Harris put down a timeline.
She supports renewing the assault weapon ban and said in her Town Hall, "Upon being elected, I will give the United States Congress a hundred days to get their act together and have the courage to pass reasonable gun safety laws." She also said that she would reverse the Trump Administration's move to give fugitives the right to buy guns.
On Instagram, she's shared stats that support her gun control argument.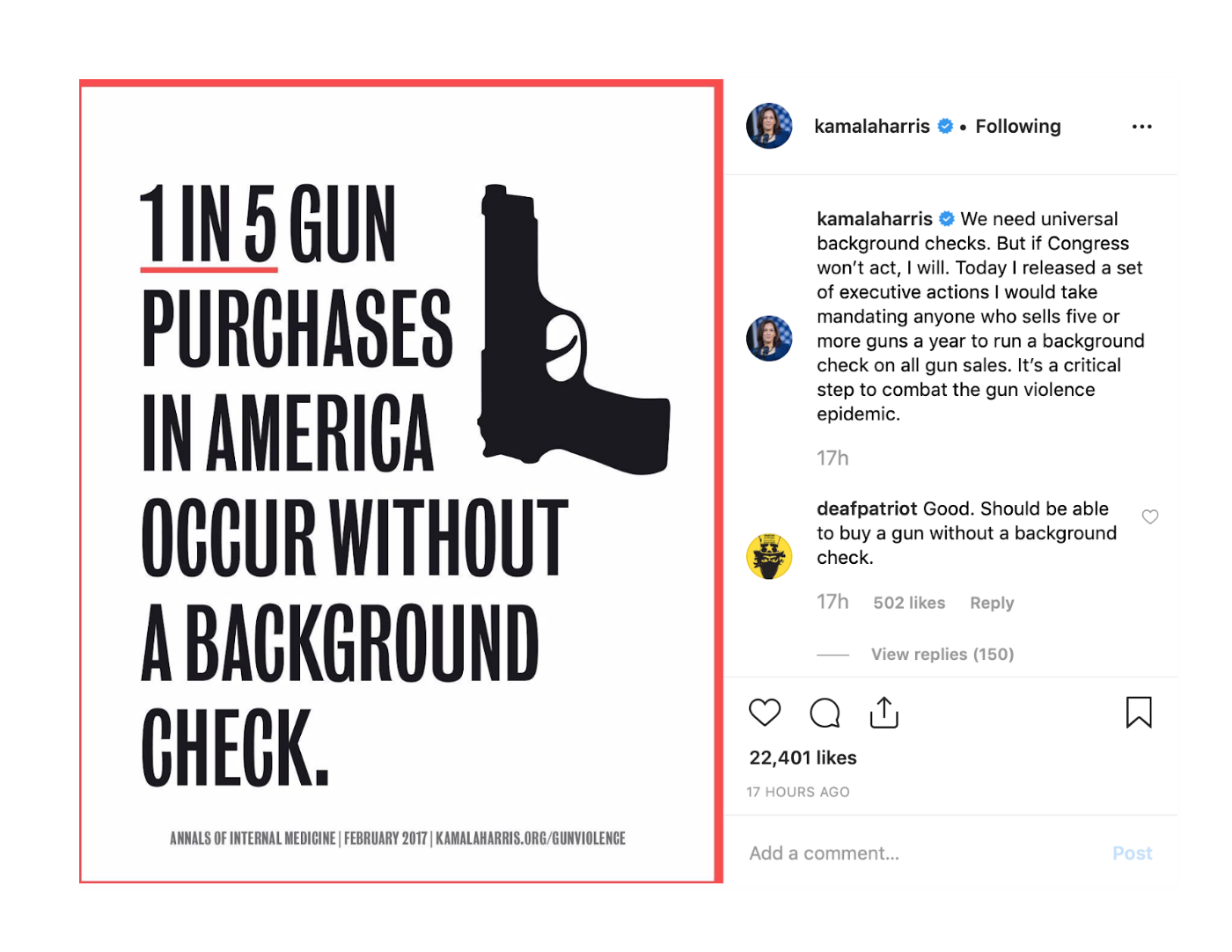 In the increasingly widening field of 2020 presidential candidates, Harris will have to find an issue where people look at her as an example, and it seems that she's trying to make that guns. But the conversation around guns is too saturated for any candidate to make any real progress.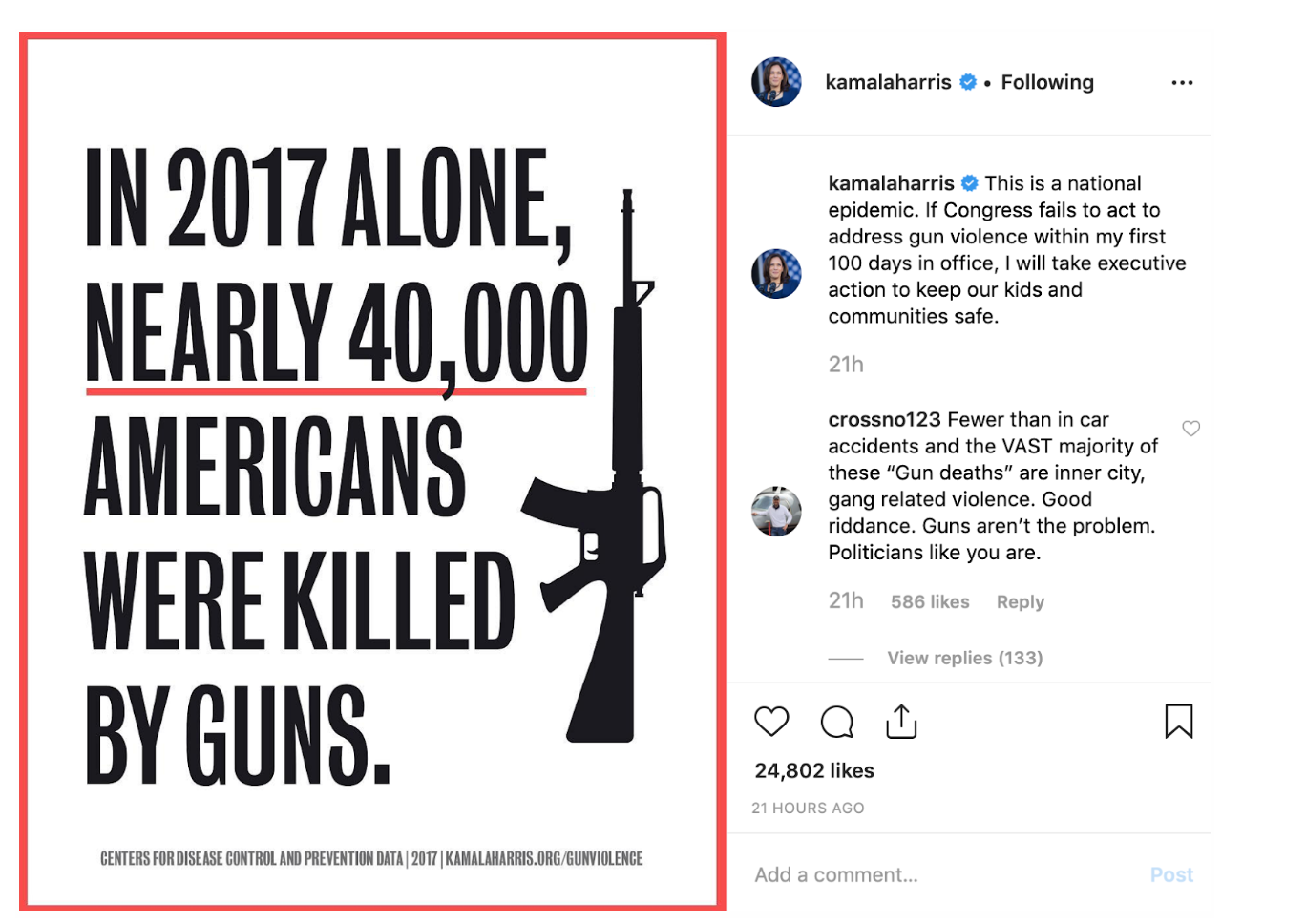 The early months have been very good for the Californian. She's proven that she can raise money and garnered name recognition, which will be increasingly important in the crowded field.
Additionally, Californians will have the option to vote early this year in the primaries, as soon as February 3, 2020—the same day as the Iowa caucuses. Having the benefit of her home state going to the polls early is one of the outside advantages that Harris carries. If she wants to make it that far, she's going to have to perform well on the debate stage this summer. 
And in a race where policy is taking the lead, Harris has some catching up to do.