Having quit smoking, restarted, quit, and restarted multiple times over the years, I understand the struggle. That's why I get the appeal of the Juul vape. While Juul hasn't helped me kick nicotine, it's helped me quit smoking. At least my addiction is slightly healthier now. The only downside of starting to Juul is the cost. However, if you're smart and listen to us, we'll save you a few dollars on a Juul starter kit. 
How to get started Juuling
Juul starter kits
Juuling isn't cheap, especially if you buy directly from the company. When you visit the Juul website you'll only find one option for the Juul starter kit. It costs $64 and comes with a battery and just four pods. In fact, it's easier to just buy a battery and a pack of four pods directly from Juul than it is to get a "starter pack." 
Your best option is to go through a third party, like Electronic Tobacconist. These third-party vape shops sell the cheaper two-pod and a battery Juul starter kit, which retail for $49.99, at a discount. Currently, you can find it for $29.99 here, while Juul has some batteries on sale for $9.99. If you want to save money, shop around before you buy. You can learn more about Juul batteries here, and more about where you can buy more Juul pods here.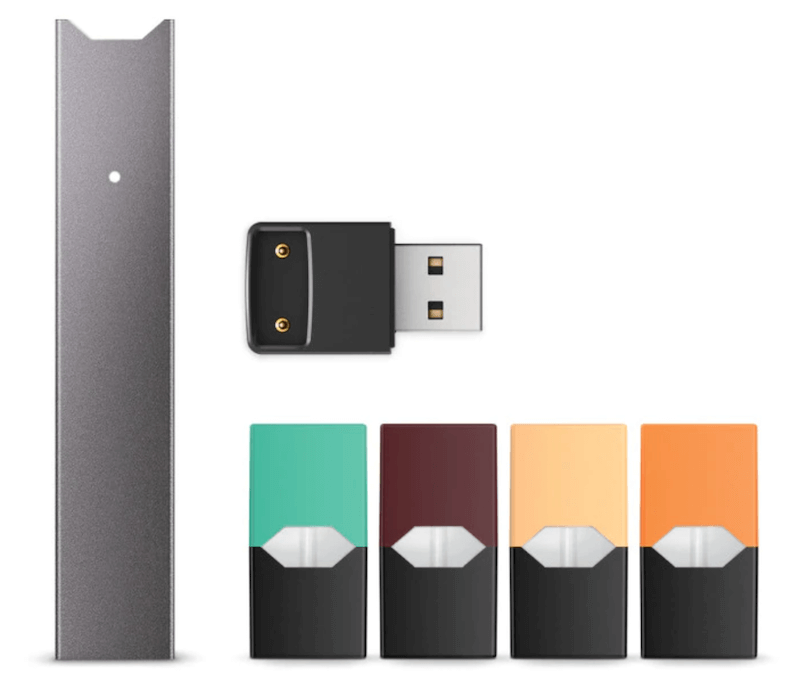 Is it safe to Juul?
Juul pods come in two varieties, 3% and 5% nicotine. Obviously nicotine is an incredibly addictive substance, and since the average Juul pod has as much as a pack of cigarettes you'll want to watch your intake. If you're Juuling to quit smoking, we suggest starting with a 3% nicotine Juul starter kit. You'll already be getting more than you'd get from your normal cigarette use simply because it's more convenient to use. Go slow. You can always get more nicotine if you need it, but cutting back is hard. 
Also, be aware that third-party Juul pods sometimes have higher nicotine levels than official pods. Make sure you check the exact nicotine level in the pods you're buying before ordering. They may be stronger, or weaker than you're looking for.