Jacob Wohl, the boy-wonder MAGA grifter who has been banned from Twitter and from trading in security stocks, had previously said that he would be joining the armed forces if the United States went to war with Iran. 
But after a U.S. strike killed a top Iranian commander, Wohl seems to be cooling on the promise, or at least trying to kick the can on it. 
In June of 2019, Wohl told the Daily Beast "If we go to war with Iran, I will enlist within 10 days."
But when reached by reporters after a U.S. strike killed Iranian Maj. Gen. Qassem Suleimani, Wohl said that he is waiting for his "legal entanglement" to be settled.
Speaking to the Daily Dot via Instagram, Wohl said that he would enlist "as soon as my legal entanglement has been concluded (assuming we're at war with Iran)."
He did not respond when asked what branch he might enlist in. 
https://twitter.com/AlexThomasDC/status/1213191532909600769
Wohl is facing a felony charge in California stemming from his past career as a youngster allegedly peddling unqualified securities. He's denied those charges, which is unsurprising. Wohl has never owned up to one of his scams; instead, his usual tactic is to quickly engineer a new plot that promises to fail as badly as the previous scheme. 
The Daily Beast's Will Sommer also asked Wohl on Friday if he believes the strike amounts to an act of war, to which he responded: "well, we haven't attacked Iran, as of yet."
It's unclear (and it really doesn't matter) whether Jacob Wohl considers the United States to be at war with Iran. But on Instagram—one of the few platforms where he still has a presence, Wohl posted a tweet by right-wing talking head Buck Sexton who wrote: "attacking an embassy is an Act of War by the way."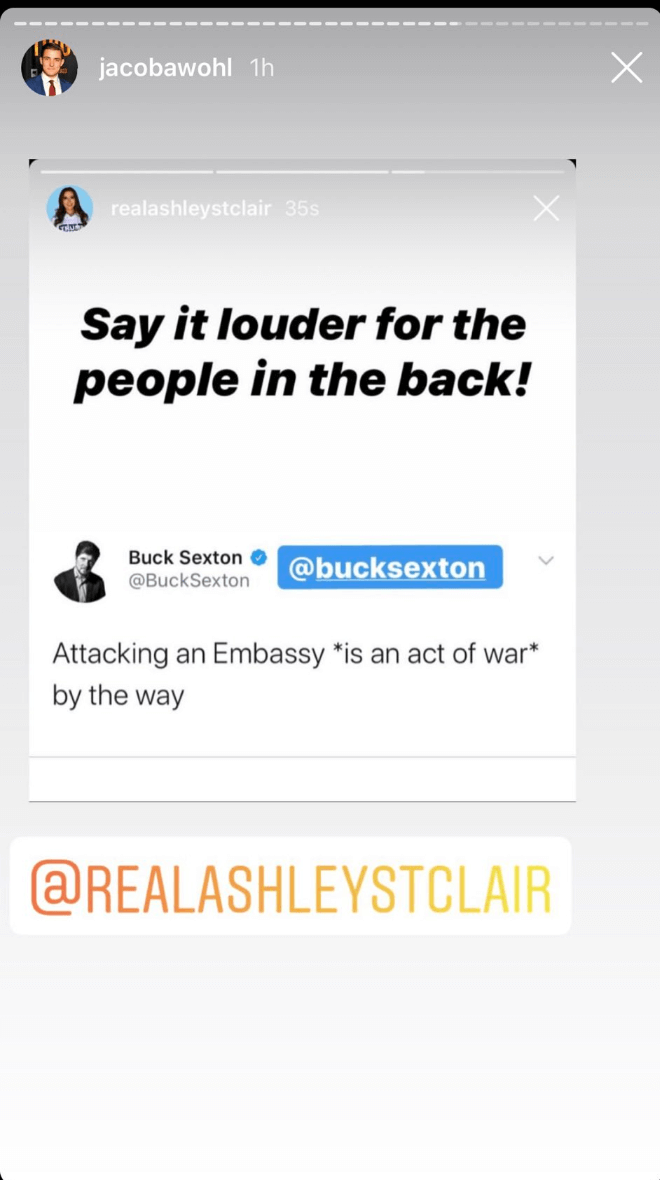 In another post, he said that "the Iranian regime is already fragile. Heavy bombing Tehran would be enough to topple the regime."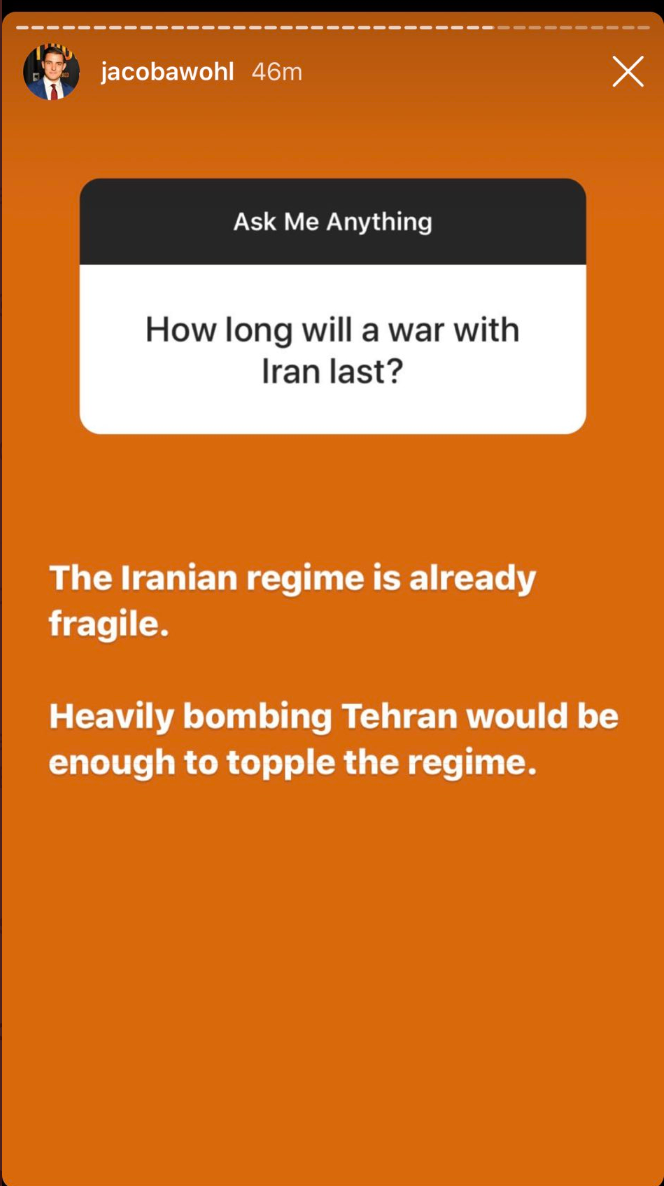 On Telegram, another platform where he's not banned, Wohl cheered "if you can't bang the war drums, then you shouldn't be a political commentator."
Wohl began trending on Twitter on Friday as the Daily Beast story from the summer resurfaced. As usual, he celebrated his brief return to relevancy on Instagram, writing simply "TRENDING!"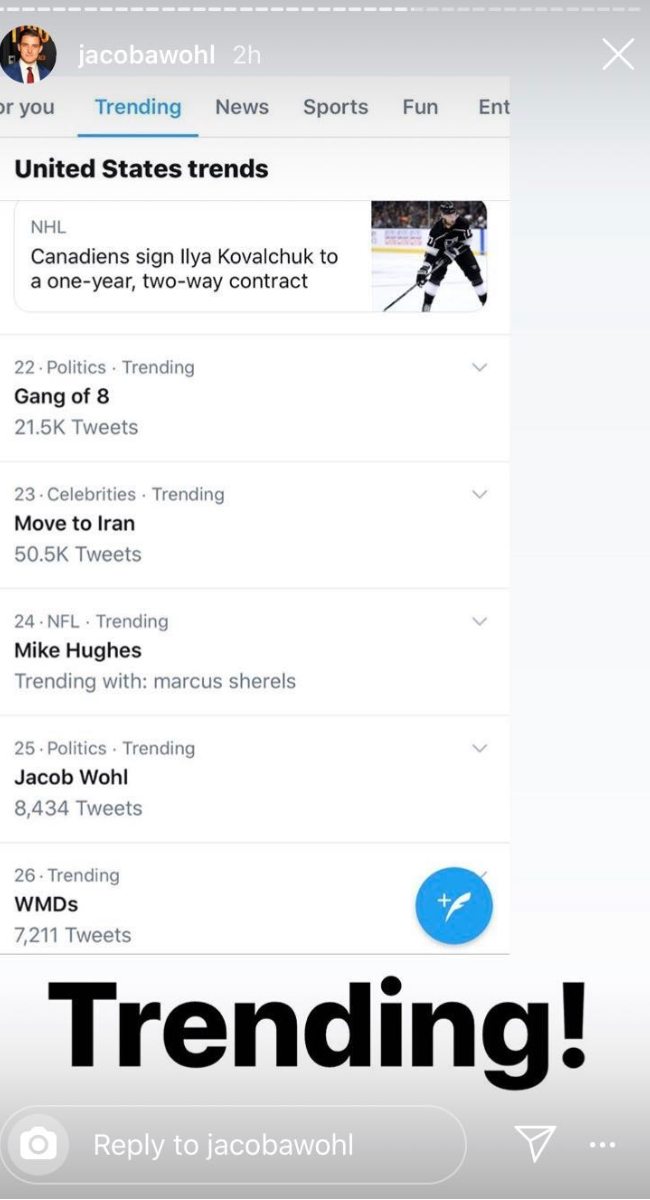 READ MORE: