Delaware Gov. Jack Markell's staff is "looking into" why his official Twitter account tweeted a racy photo of underground Estonian artist and model Darja, who goes by Precious Little.
"At Warner E.S. in #WilmDE to announce new initiative to support many of #netDE's most disadvantaged students," Markell's official, verified accounted tweeted Thursday morning. One hitch: The attached photo wasn't of any disadvantaged students, but of Darja, wearing no visible clothing except leather straps.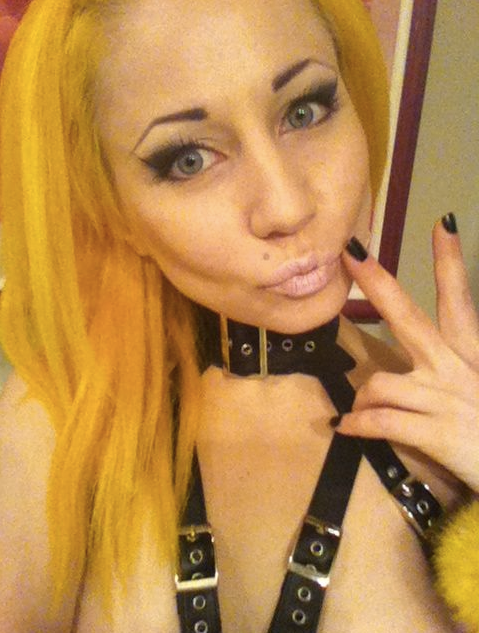 The tweet didn't stay up long, but as more and more politicans are learning, each of their deleted tweets is tracked by politwoops. The photo wasn't even one of Darja's more recent, more polished, photos; it was taken before her numerous chest tattoos.
"The image leaked is an old candid/selfie," Darja told the Daily Dot.
Dubiously "accidental" tweets happen all the time, but it's not uncommon at all for a politician's aide to make mistakes with the big one, like with Rep. Keith Ellison (D-Minn.)'s recent Weird Twitter flareup last month. To Markell's credit, his Twitter biography does specify that he signs all of his personal tweets with his initials, which were absent from the Darja tweet. And she's had no contact with anyone on his staff, she said. "I do not know any of the Governor's staff personally," Darja, who's engaged to be married to her long-term partner, told the Daily Dot.
Markell's staff has vowed to find out what happened. "I assume the image leak was purely an accident," Darja said. "Instances like this make one question posting anything publicly."
Illustration for Jason Reed