It takes a lot of people to keep Pinterest running. More people than could fit in their previous, cramped Palo Alto office. This summer, Pinterest moved its 40 employees (at the time) to San Francisco for some much needed elbow room.
Thanks to former Daily Dot editor Owen Thomas, we've seen plenty of photos of Pinterest on the outside. However, last week, the photo-sharing network invited us to tour its new office and share photos with our readers. Here's what we saw.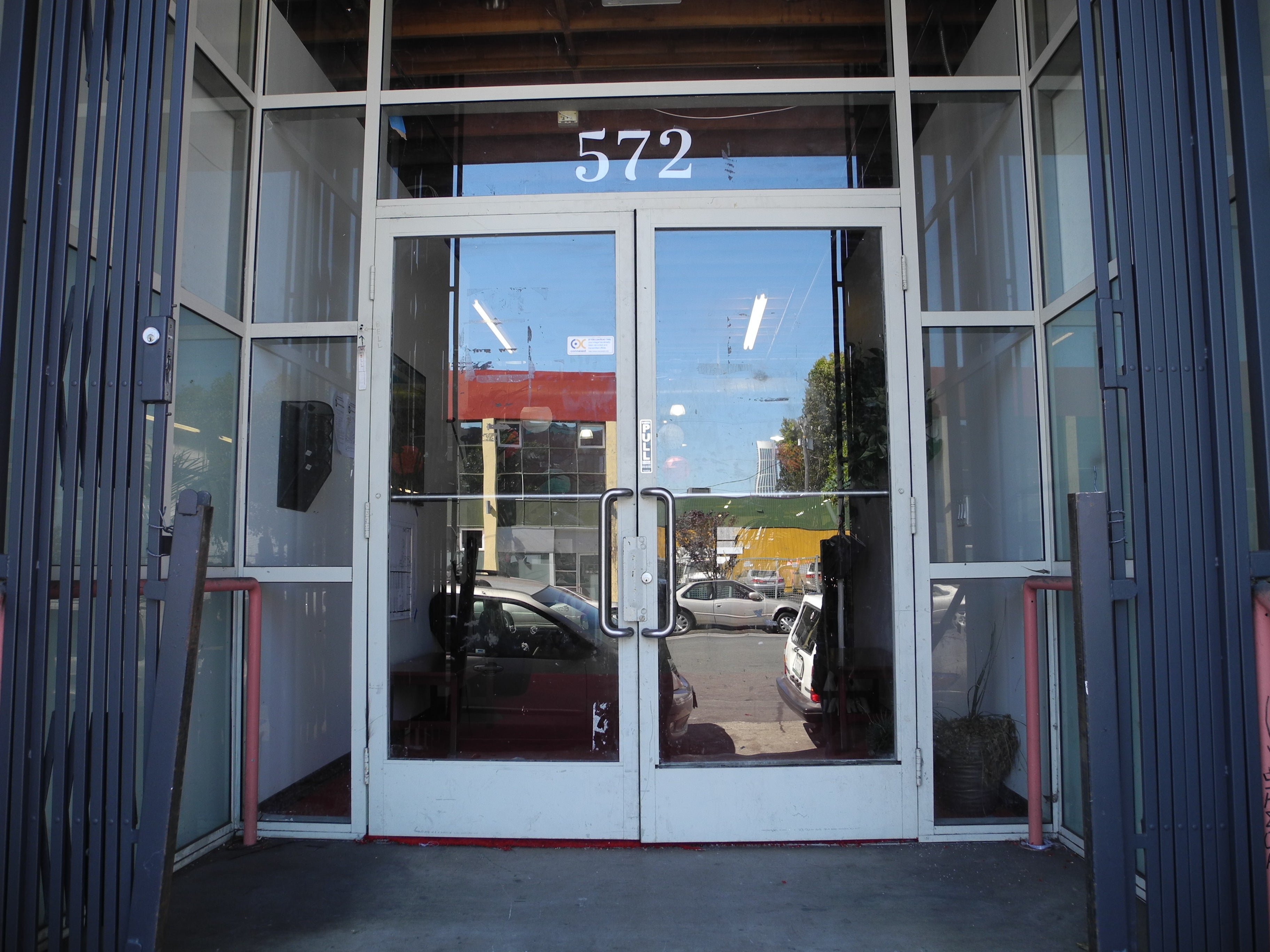 The as-yet-unembellished entrance to Pinterest. The startup is in a fitting neighborhood, a short walk away from Zynga, Adobe, and AirBNB. A spokesperson said the new location was picked for its proximity to the train. Many employees still live in Palo Alto, near the old office.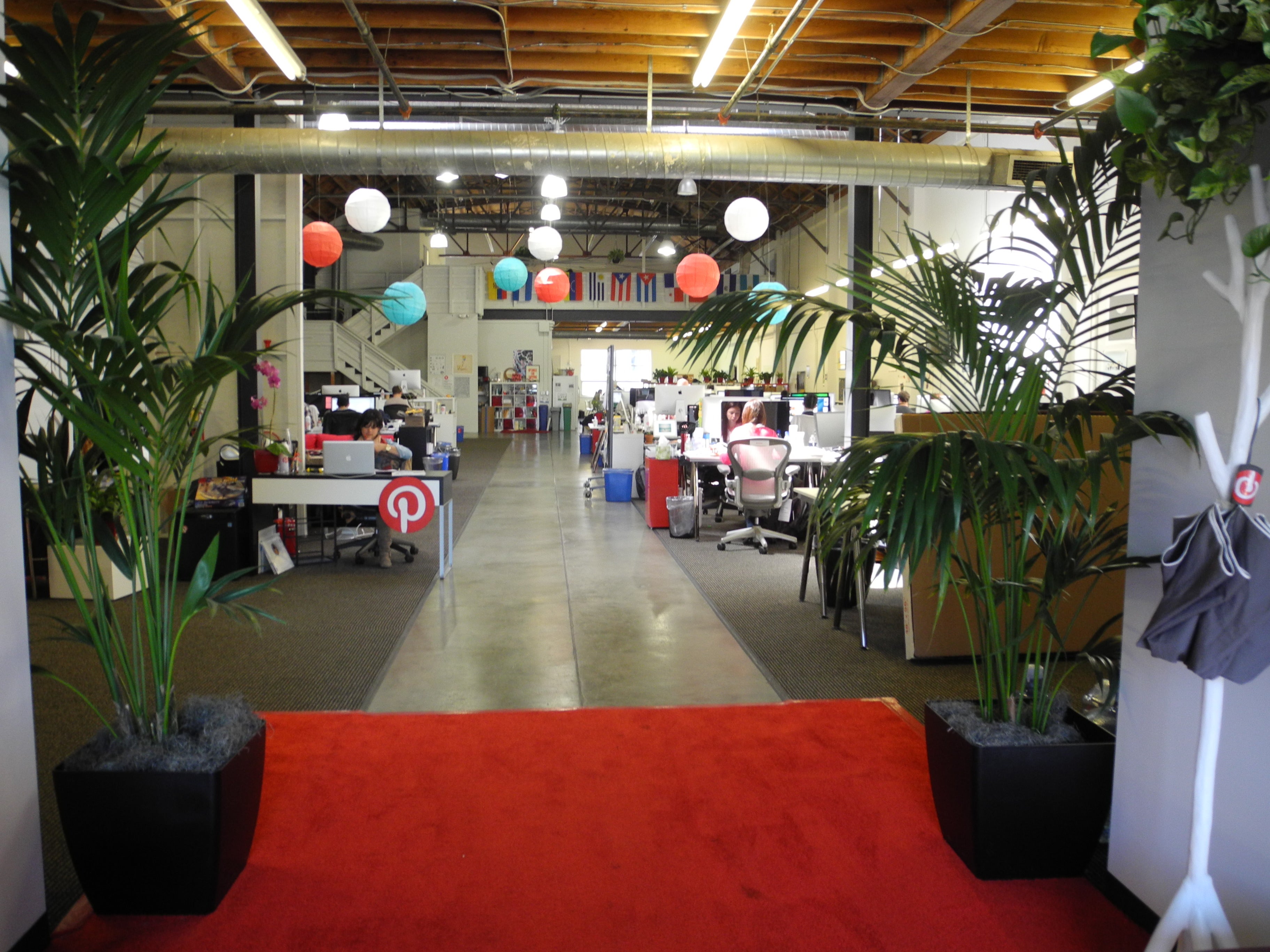 A red-carpeted lobby welcomes visitors to Pinterest. Red, white, and blue paper lanterns are leftover decorations from Pinterest's summer party.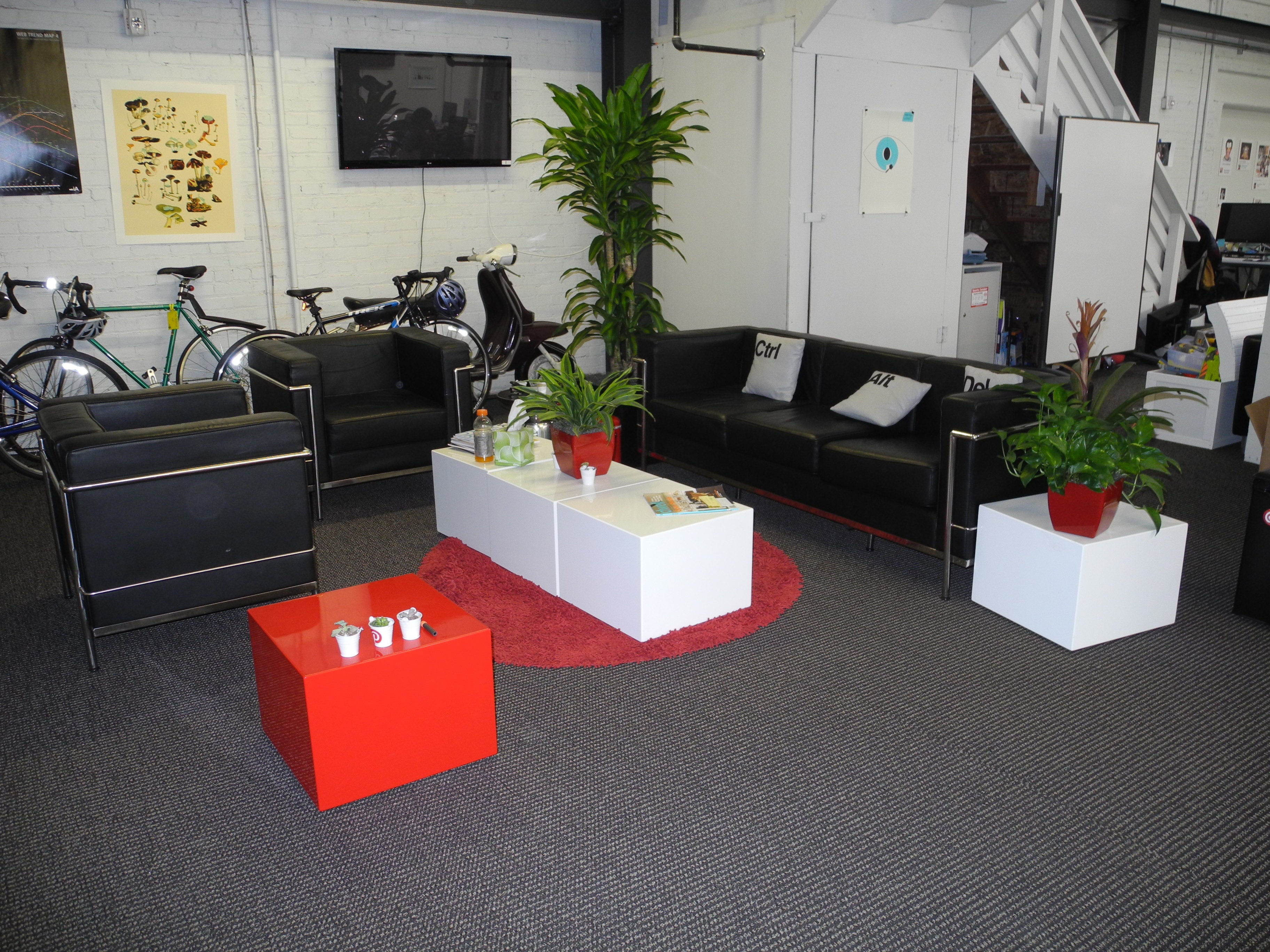 The waiting area for guests to Pinterest HQ, just to the left of the reception desk. On the red cube table, miniature succulents in branded pails are also party holdovers.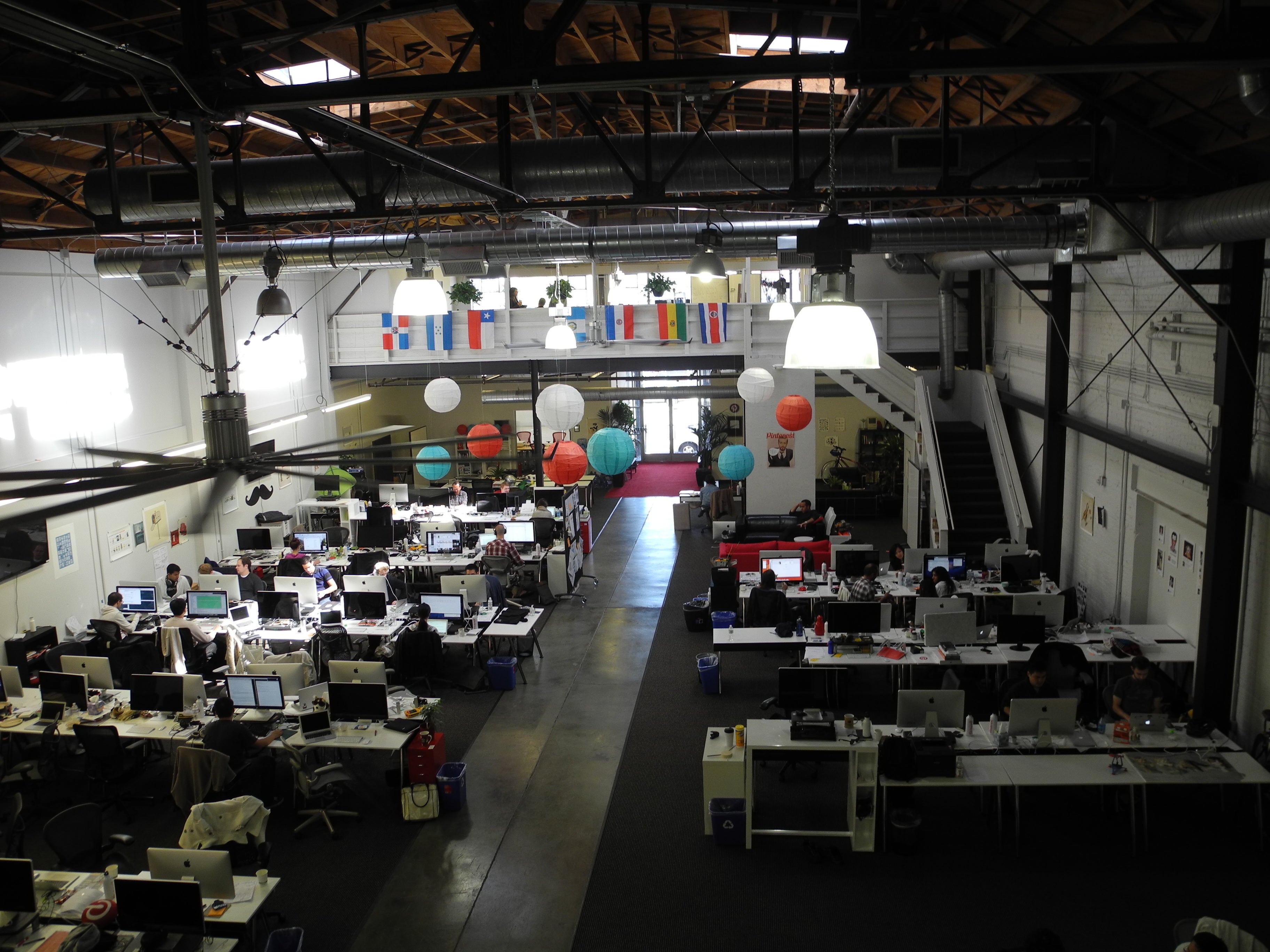 HQ as seen from the upstairs loft. Seventy people work at Pinterest HQ, with a handful of new employees starting each week. A bulletin board of new hire notices in the kitchen helps workers keep new faces straight. A spokesperson said most hires are for the engineering department.
Pinterest meetings take place on the mezzanine in conference rooms named after Pinterest memes. The other four meeting rooms are named "Cupcake," "Keep Calm and," "Ryan Gosling," and "Sock Bun."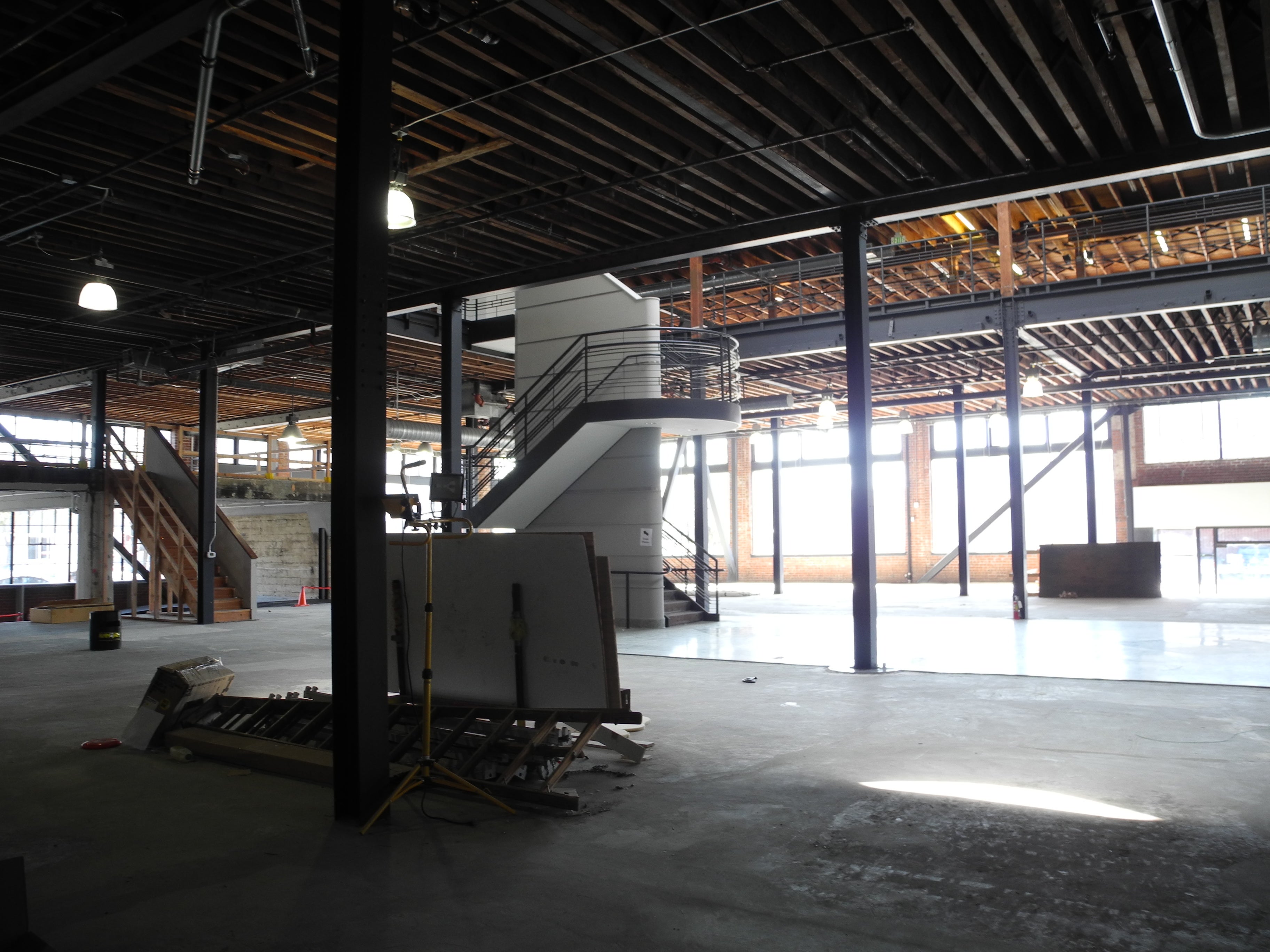 A door on the lower floor by the bathrooms leads to Pinterest's future offices, still under construction. A spokesperson estimated they'll be ready sometime next year.  
A wall of T-shirts divides the office and the kitchen. Pinterest gave away thousands of these shirts to pinners in return for sharing their stories.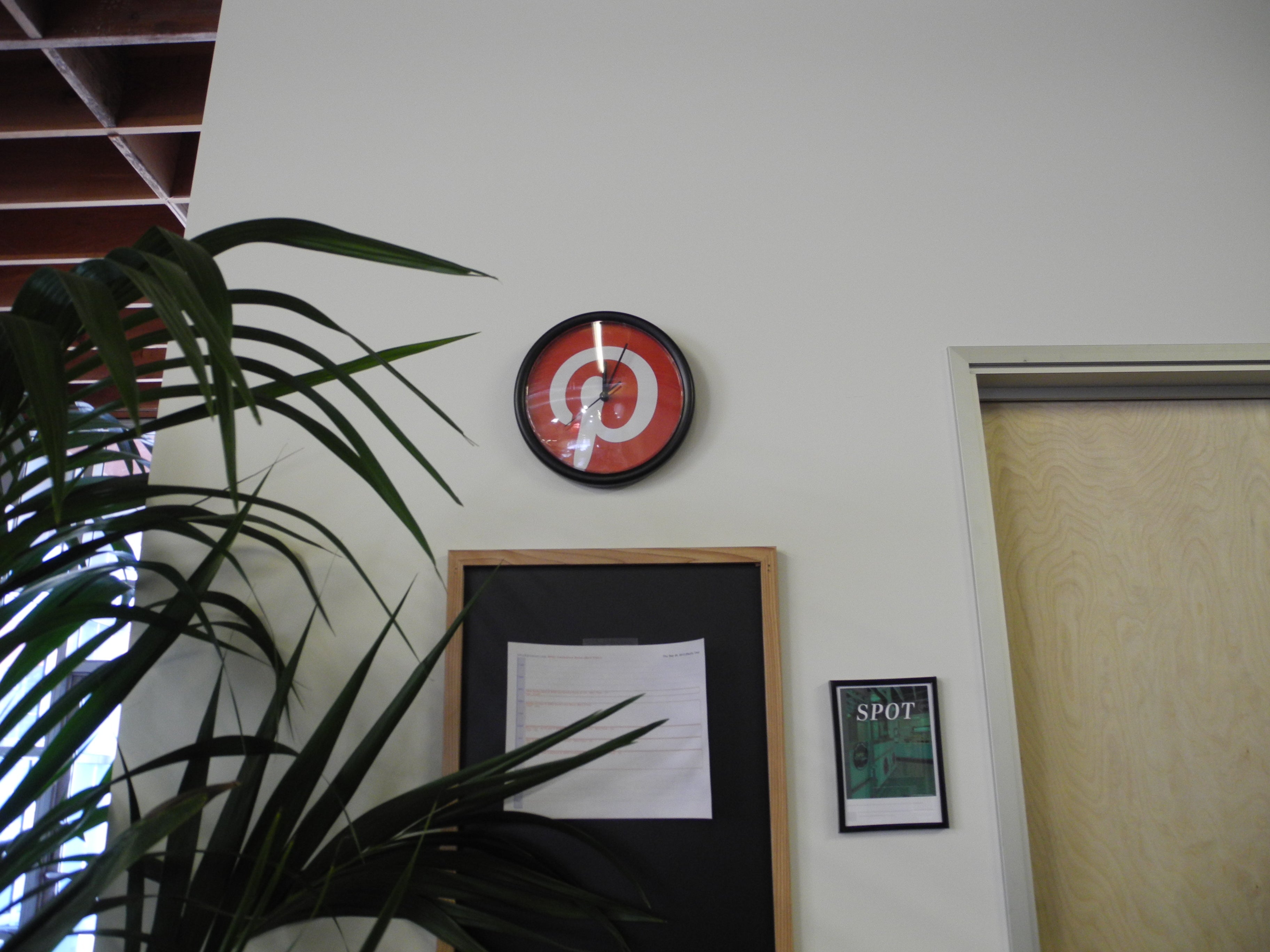 Our time at Pinterest HQ is up. Thanks to Pinterest for opening their doors to the Daily Dot and giving us and our readers a glimpse.
Photos by Lauren Rae Orsini