It should surprise no one that Instagram saves its users' search history. If that concerns you for any reason, then there is a way to delete it forever. Whether you're using the mobile platform or via a desktop browser, here's how you can clear search history on Instagram.   
How to clear search history on Instagram 
On the iOS and Android Instagram app, the speedy way to get rid of your searches is to tap the profile icon at the bottom right-hand side of the screen.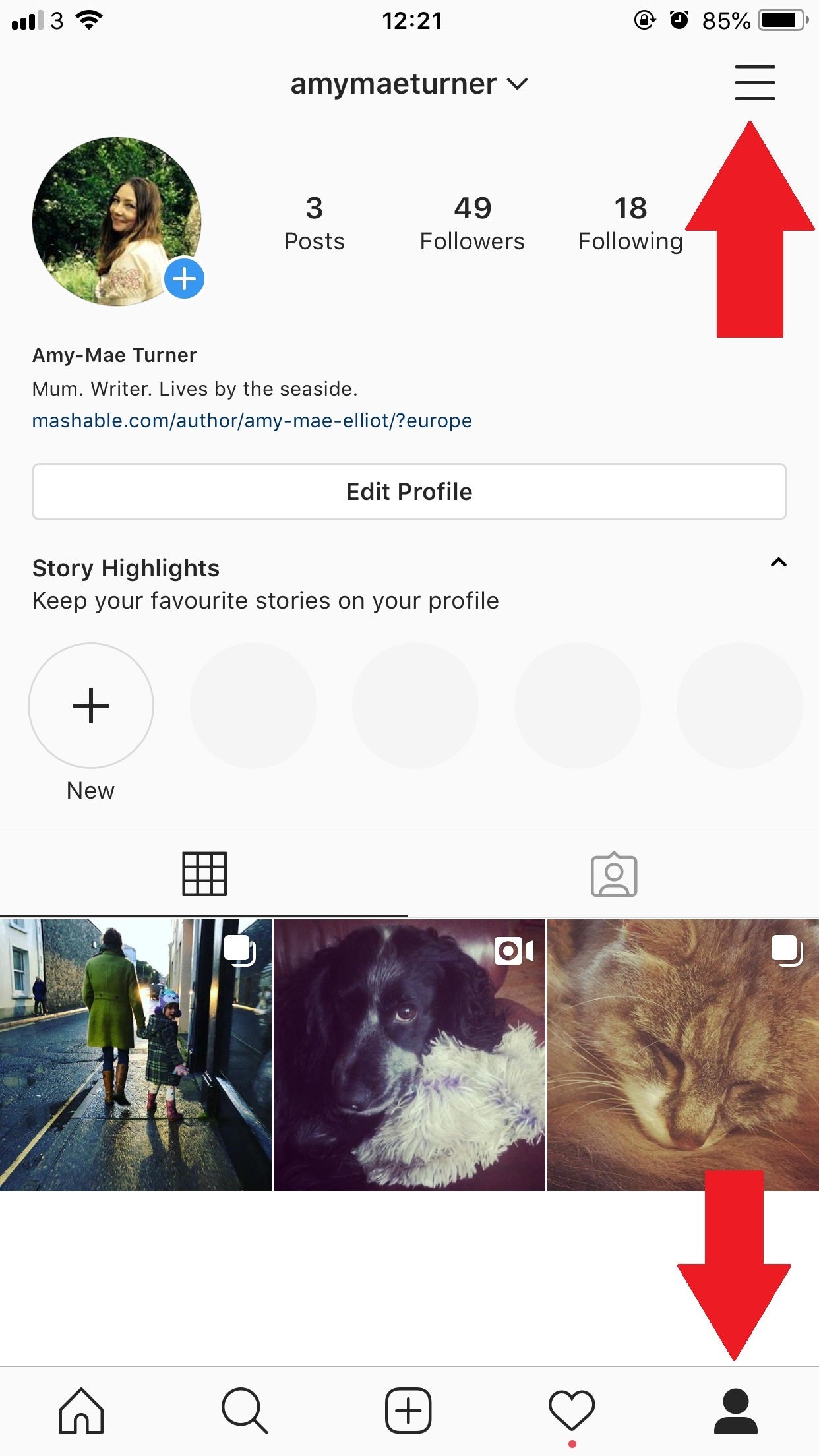 Next, tap the three lines (or hamburger) menu option at the top right of your screen. Then look for the cog-shaped "Settings" icon at the bottom of the screen and hit that.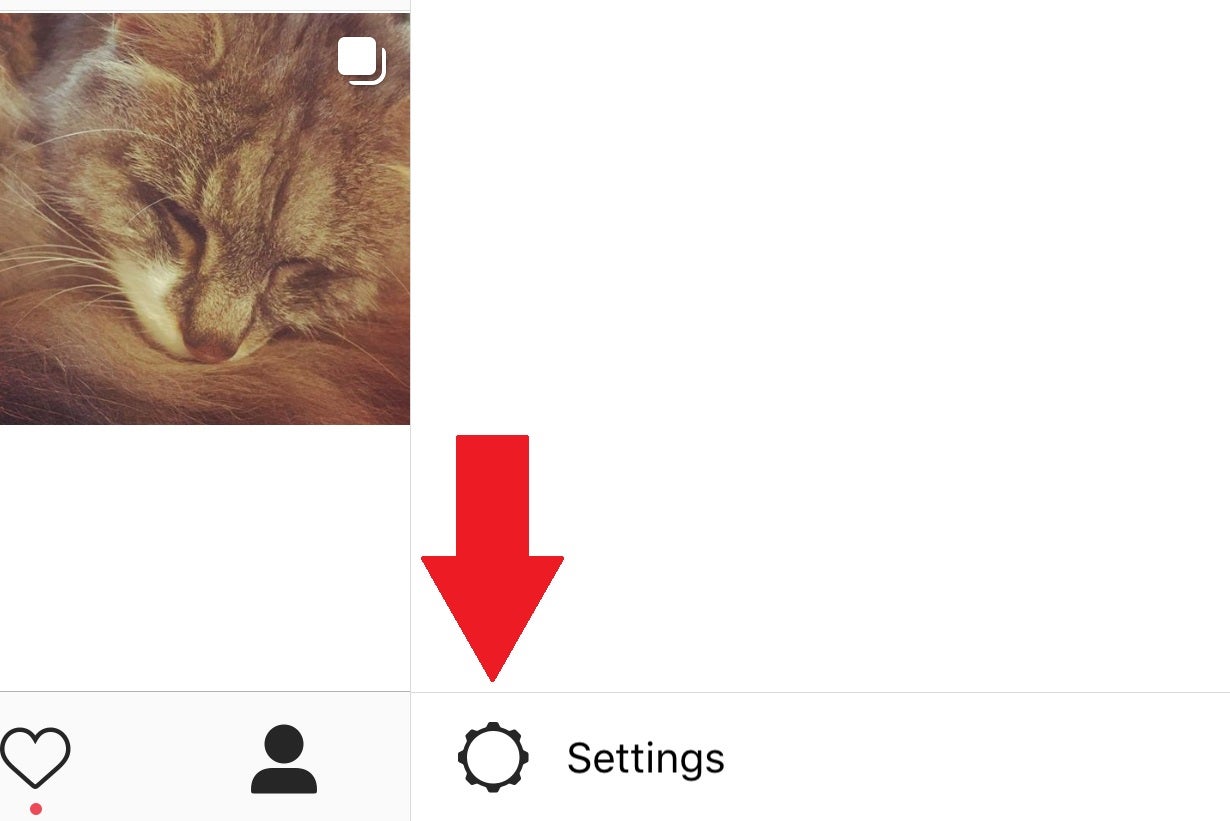 From here, select "Security" then "Clear Search History."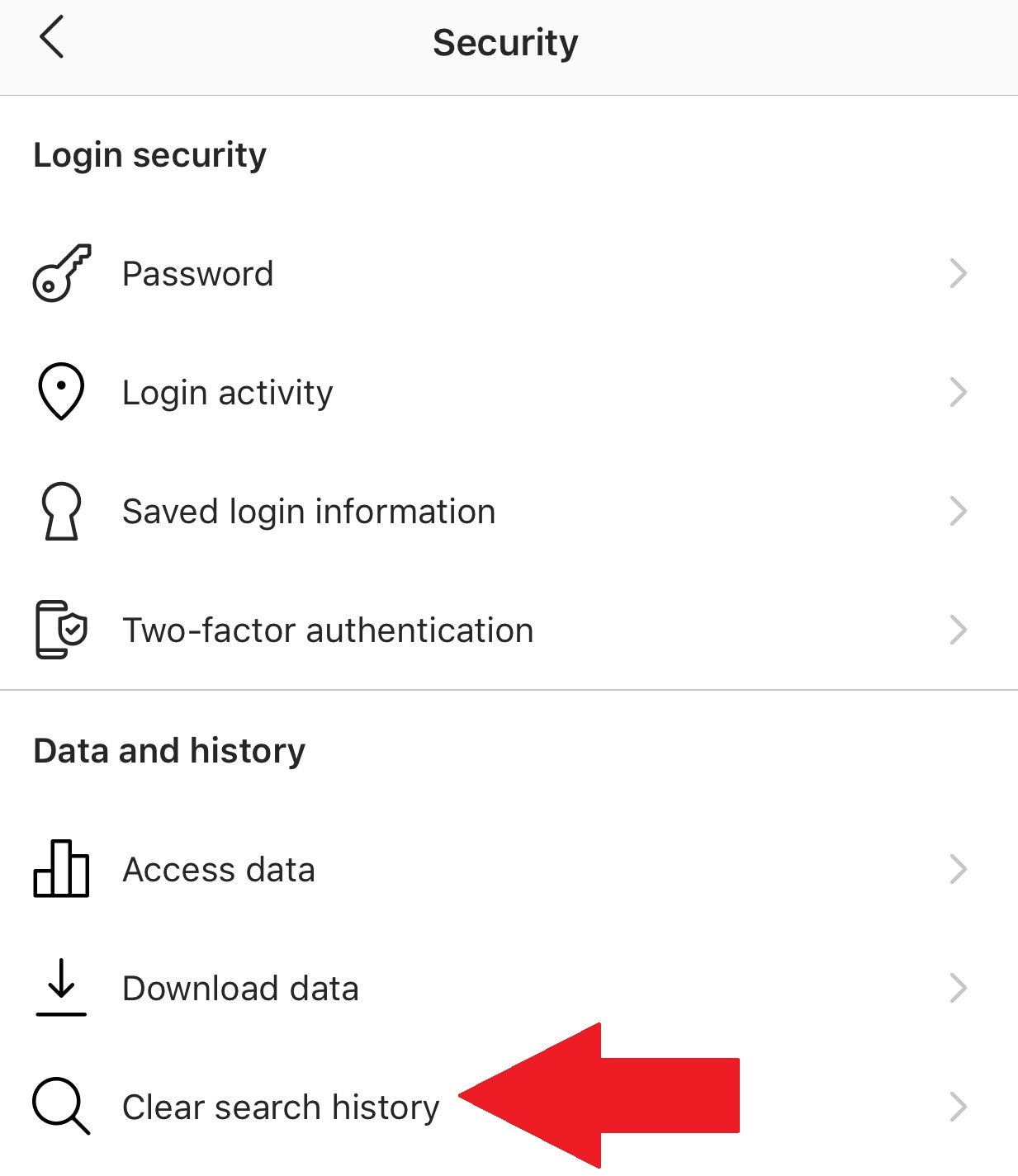 Boom! No one will ever know how many times you've looked up #catsonglasstables. 
How to view your Instagram search history  
If you're using the app and would like to see your search history before deleting it, follow the previous instructions to head to your profile, select the hamburger menu, then Settings, then Security, then "Access Data."
Scroll down and under "Account Activity" you will see the ability to "View All," which will reveal your search history.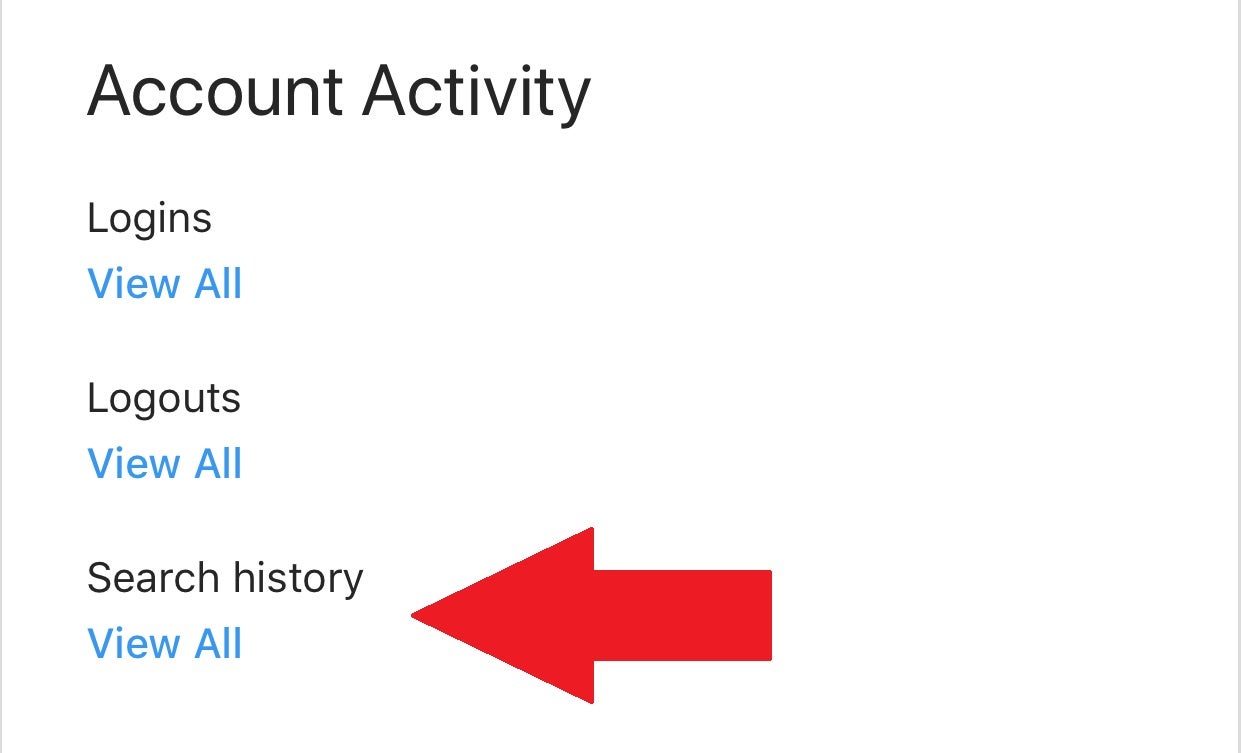 From the "View All" screen, you will also see the option to clear your history.
How to delete your Instagram search history via desktop browser 
The process of deleting your previous searches is just as simple from your desktop browser.
Head to Instagram.com and sign in. Click the profile icon at the top right of your screen, then select the Settings cog.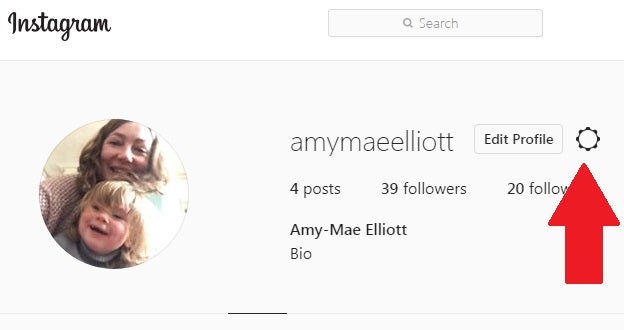 Choose "Privacy and Security." Scroll down until you see the "Account Data" option and select "View Account Data."
Under "Account Activity," you'll see the option to "View all" of your search history. Click on this, then "Clear Search History." You'll then see a pop-up asking if you're sure you want to clear it. Hit "Yes, I'm sure" and you're all clear.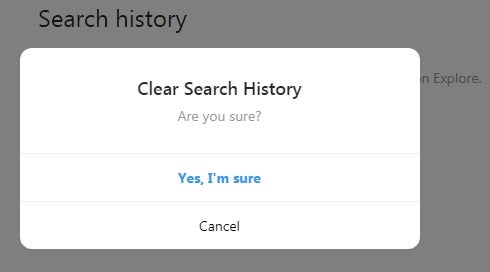 And just like that, your Insta secrets are safe forever.
READ MORE: