Google unveiled two new flagship smartphones at its hardware event on Wednesday, setting up an epic battle against rival Apple.
The Pixel 2 and Pixel 2 XL are follow-ups to last year's widely praised Pixel and Pixel XL, the first "Made by Google" phones. While they're iterations of the first-gen devices, the new smartphones come with several sensible upgrades. However, some questionable design choices could make prospective buyers look elsewhere.
The Pixel 2 is manufactured by HTC, and the Pixel 2 XL is made by LG.
Here's everything you need to know about the Google Pixel 2 and Google Pixel 2 XL.
Google Pixel 2/Pixel 2 XL display
The Google Pixel 2's Full-HD 1080p OLED display looks a lot like the one on last year's device, which means it doesn't come with one of this year's best smartphone features: the edge-to-edge display.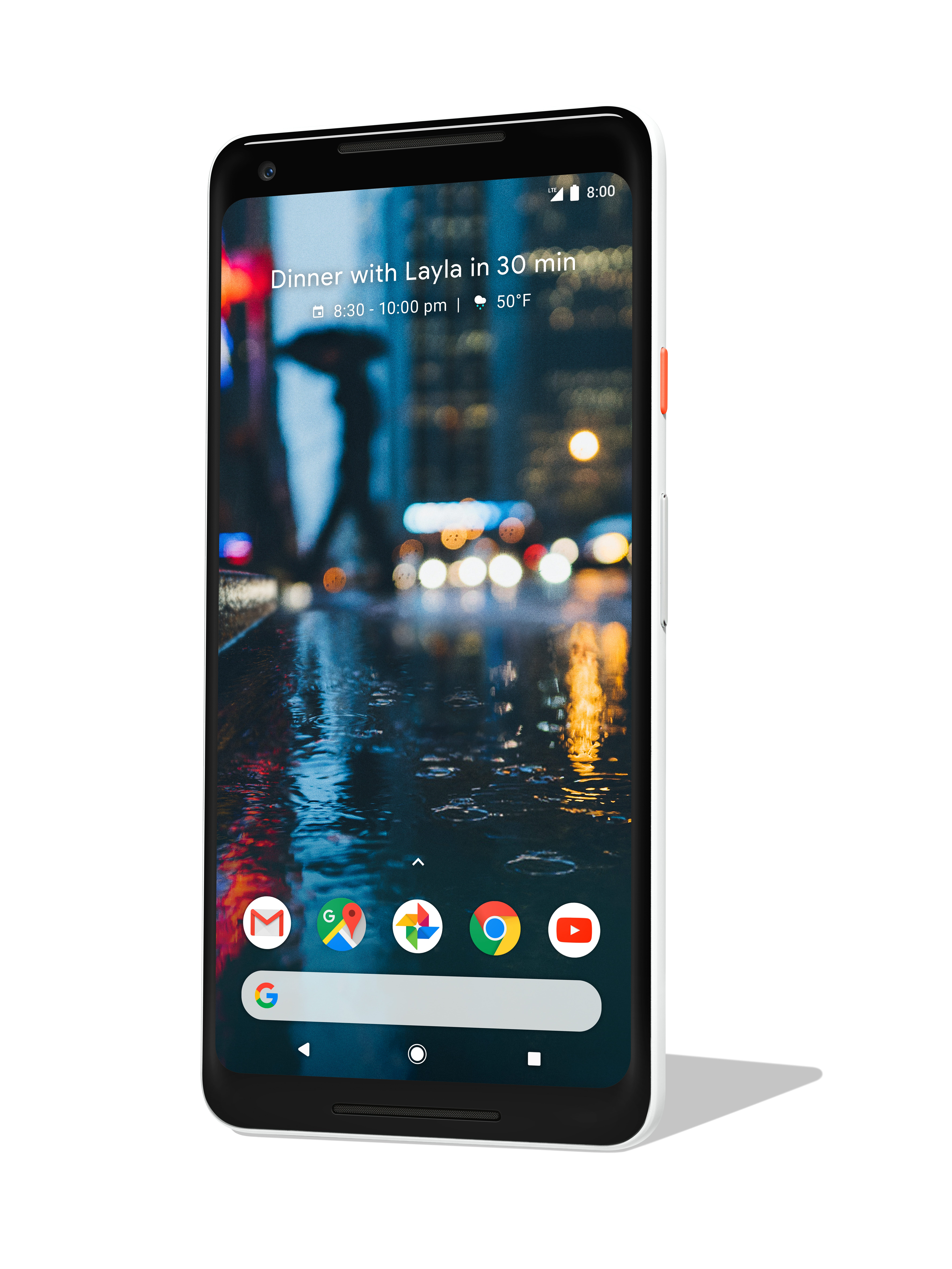 Like Apple, Google reserved the edge-to-edge screen for its pricier model, the Pixel 2 XL. This gives the 6-inch OLED behemoth a decent screen-to-body ratio, if not quite as impressive as what we've seen from LG, Samsung, and Apple. That's because Google surprisingly fit speaker grills on the front of the phone instead of moving them to the bottom. The Pixel 2 XL has a dense 2880 by 1440 resolution display.
Google Pixel 2/Pixel 2 XL design
Because of its chunky bezels, the front of the Pixel 2 looks a bit outdated and not unlike the iPhone 8. However, unlike the iPhone 8, the Pixel 2 doesn't use that extra space for a physical button. Despite this, the small (by today's standards) display should keep the Pixel 2 relatively compact. On the rear, it sports a similar two-tone color scheme and aluminum/glass build as the first Pixel. The only major difference is that the glass visor on the back has been shrunk and doesn't surround the fingerprint sensor.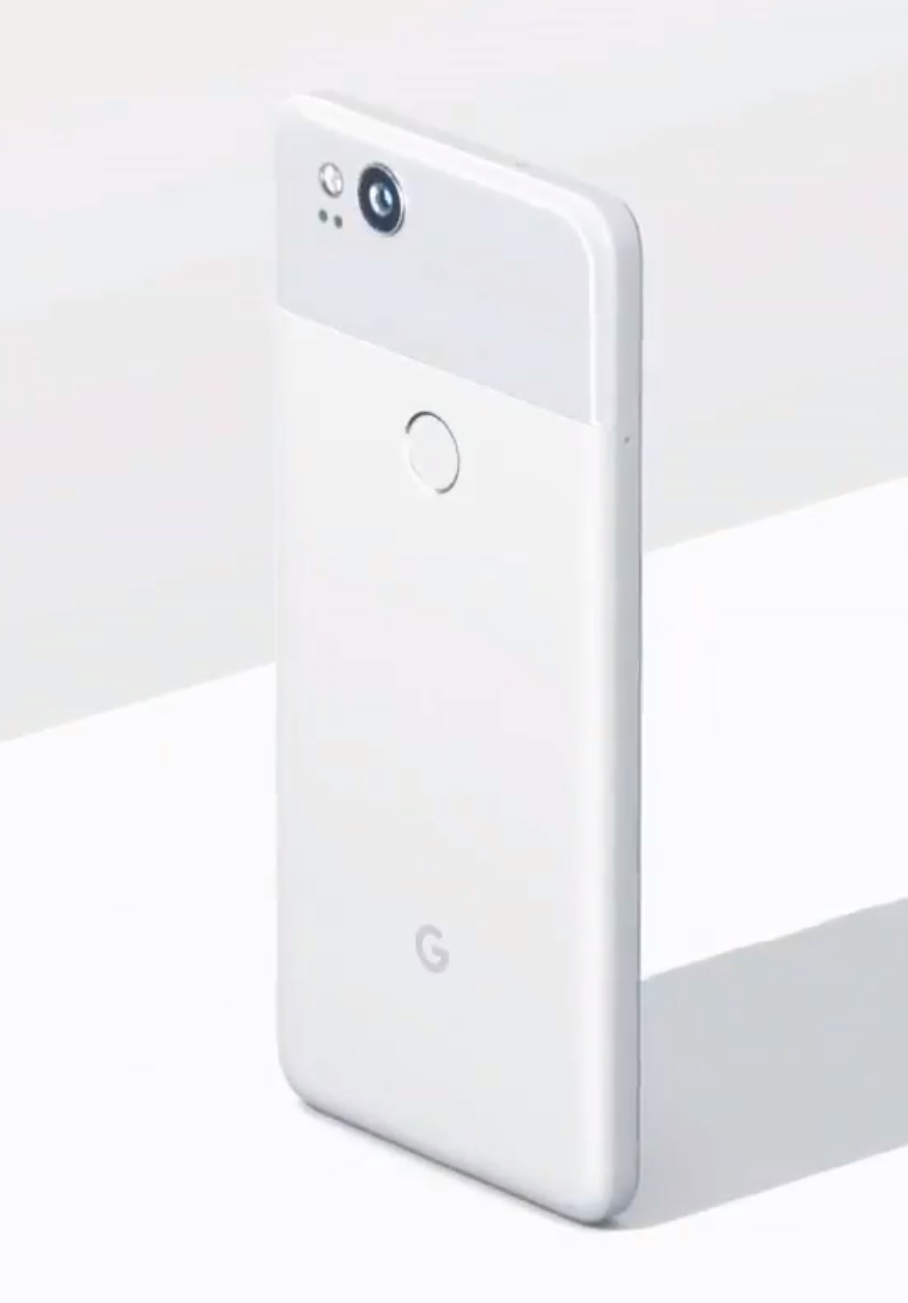 Apart from its expansive curved display, the Pixel 2 XL looks reminiscent of its predecessor. Its frame does look taller and more squared off, similar to how the Galaxy Note 8 compares to the Galaxy S8. The 6-inch screen puts it somewhere between the size of the Galaxy S8 and S8+.
The phone's front-facing speaker grills should help with sound quality.
They're both IP67 water resistant.
Google Pixel 2/Pixel 2 XL cameras
Google leaped onto the smartphone scene by crafting one of the best mobile cameras ever made on its first attempt, so we have lofty expectations for the second go-around. Google touted its new DxOMark score of 98, a leap up from the Pixel's 89. Keep in mind, the smartphone-reviewing publication recently changed its scoring criteria. Still, the Pixel 2 tops the iPhones 8's score of 94.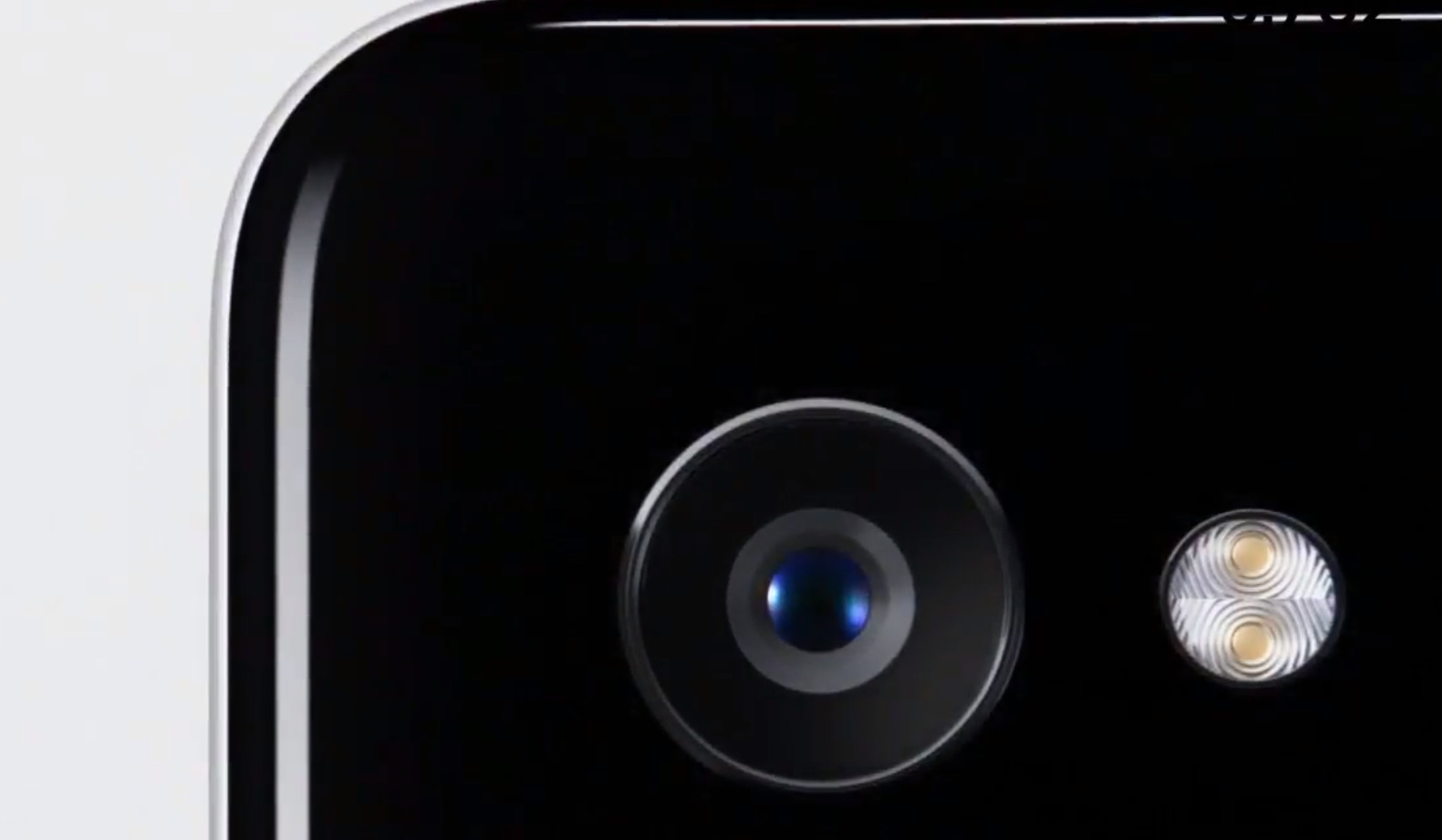 The Pixel 2 and Pixel 2 XL feature the same 12MP camera with f/1.8 aperture.
Google disappointingly opted against a second lens, a genuinely useful feature found on flagship phones from all of its biggest rivals. That means no optical zoom and no wide-angle shots. However, Google is using machine learning to add Portrait mode—a feature usually achieved using dual lenses.
The company also learned from its previous mistakes and is now using optical image stabilization (OIS). The original Pixel only came with electronic image stabilization (EIS), which caused strange stuttering in video. The Pixel 2 will use both OIS and EIS simultaneously.
Of course, Google added a bunch of software tweaks to its cameras, including AR stickers, which lets you add digital augmented reality images.
Google Pixel 2/Pixel 2 XL specs and processor
Google opted for the Qualcomm Snapdragon 835, a proven system-on-a-chip used in the Galaxy S8 and HTC U11. My experience using the SoC has been very positive. Both the Samsung Galaxy S8 and Note 8 fly through Android Nougat and have no problems running the most graphic-intensive games.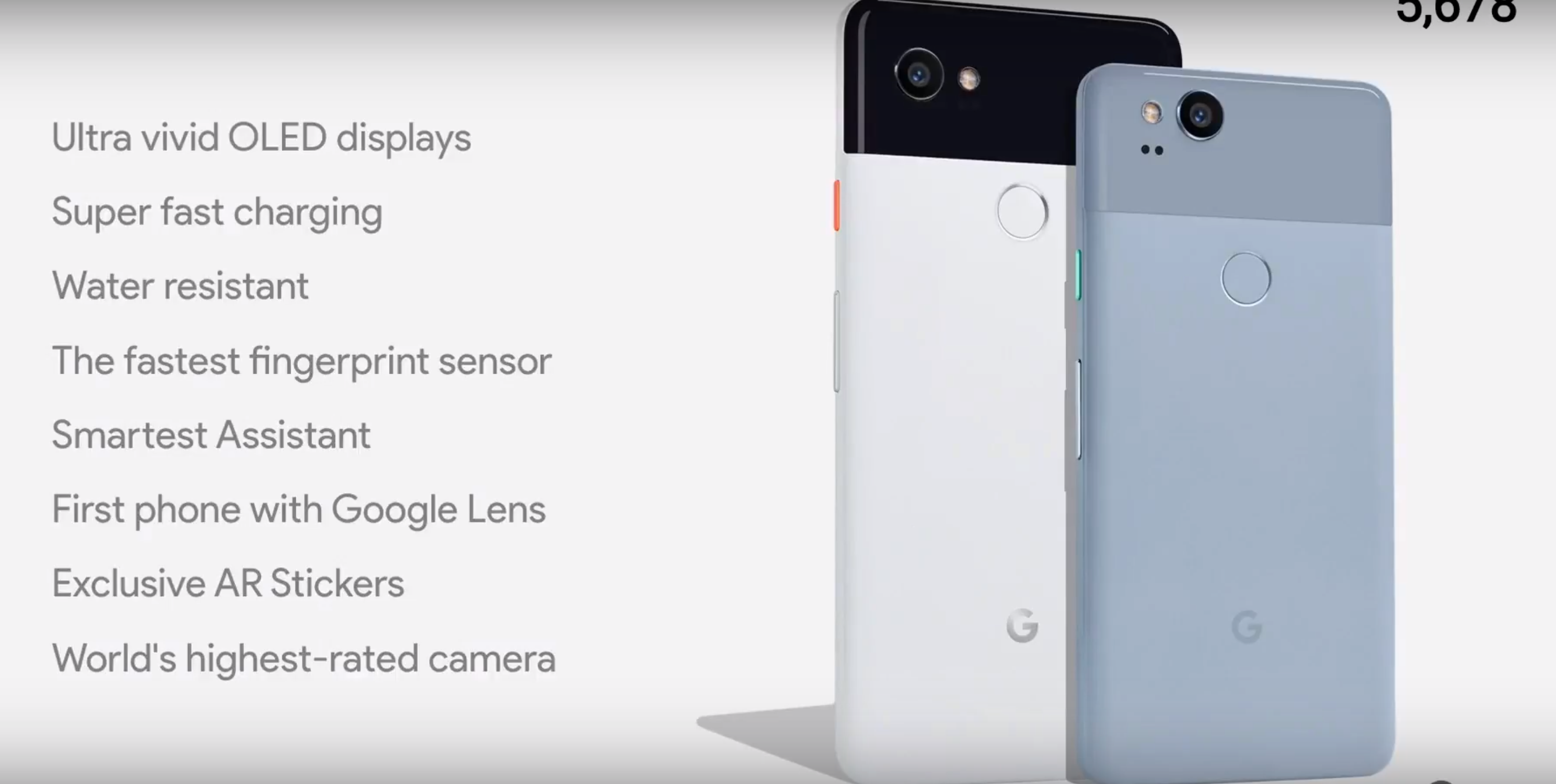 The Pixel 2 and Pixel 2 XL both come with 4GB of RAM and either 64GB or 128GB of storage.
Google Pixel 2/Pixel 2 XL battery life
The original Pixel and Pixel XL didn't support wireless charging, a feature found in older Google "Nexus"-branded phones. Sadly, the Pixel 2 and Pixel 2 XL don't either. That's disappointing, especially since Apple finally got on board this year, a move that's sure to cause new wireless products to flood the market.
Google didn't give battery life estimates for its new devices but claims they'll last "all day" and that 15 minutes of charging will add another seven hours of juice. Impressive.
Google Pixel 2/Pixel 2 XL ports
Say it ain't so! Google is now following in Apple's footsteps, a year after mocking its rival for nixing the headphone jack. Let's look back at that fine moment.
Welp, that didn't last very long. Neither the Pixel 2 or Pixel 2 XL come with a 3.5mm headphone jack, a design decision that's sure to cause criticism. Instead, Google announced new wired "wireless" headphones called Pixel Buds that can act as translating devices.
Great sound, big help and real-time translation. Meet Google Pixel Buds. Coming soon. pic.twitter.com/psVUJDQSz7

— Made by Google (@madebygoogle) October 4, 2017
The only port you'll find on either phone is for USB-C charging.
Google Pixel 2/Pixel 2 XL software
It only makes sense for Google's own hardware to run the latest Android software. To that end, both phones will operate on Android 8.0 Oreo.
A few features new to Oreo include Picture-to-Picture, an automatic multi-window feature that will let you continue to watch videos or read an article while you browse through the OS, and Notification Dots, or alerts that appear as blobs above app icons when you have an unread notification.
The biggest and perhaps strangest software feature on the Pixel 2 and Pixel 2 XL are its squeezable sides, similar to what's found on HTC's flagship phones. Just push in on the sides of the device and it'll active Google Assistant or a customizable action. The feature worked well onstage but sounds more like a gimmick than a useful addition. The phone will also feature an always-on display for showing the time and notifications.
If you want to learn more about Android Oreo, check out our coverage of Google's I/O developer conference from earlier this year.
Google Pixel 2/Pixel 2 XL price, colors, and release date
Fortunately, the Pixel 2 and 2 XL don't quite reach the $1,000 club of the iPhone X or international versions of the Note 8. The 64GB Pixel 2 starts at $649 while the Pixel 2 XL will cost $849. Bumping up the storage to 128GB adds another $100 to both devices.
The Pixel 2 comes in Just Black, Kinda Blue (baby blue), and Clearly White. The Pixel 2 XL is available in Just Black and Black and White. You can pre-order both devices today from Google's online store.