Now that it has conquered our own planet, Google Maps is now looking toward the rest of the galaxy. In fact, it has mapped both the moon and Mars.
According to International Business Times, the mapping leader has added the ability to view interactive satellite imagery of both celestial bodies. Navigation is easy—and somewhat appropriate: After clicking the Earth icon on the Google Maps page, keep zooming out until you are viewing the Earth as a peaceful-looking planet. There, the options to navigate to the moon or Mars should appear.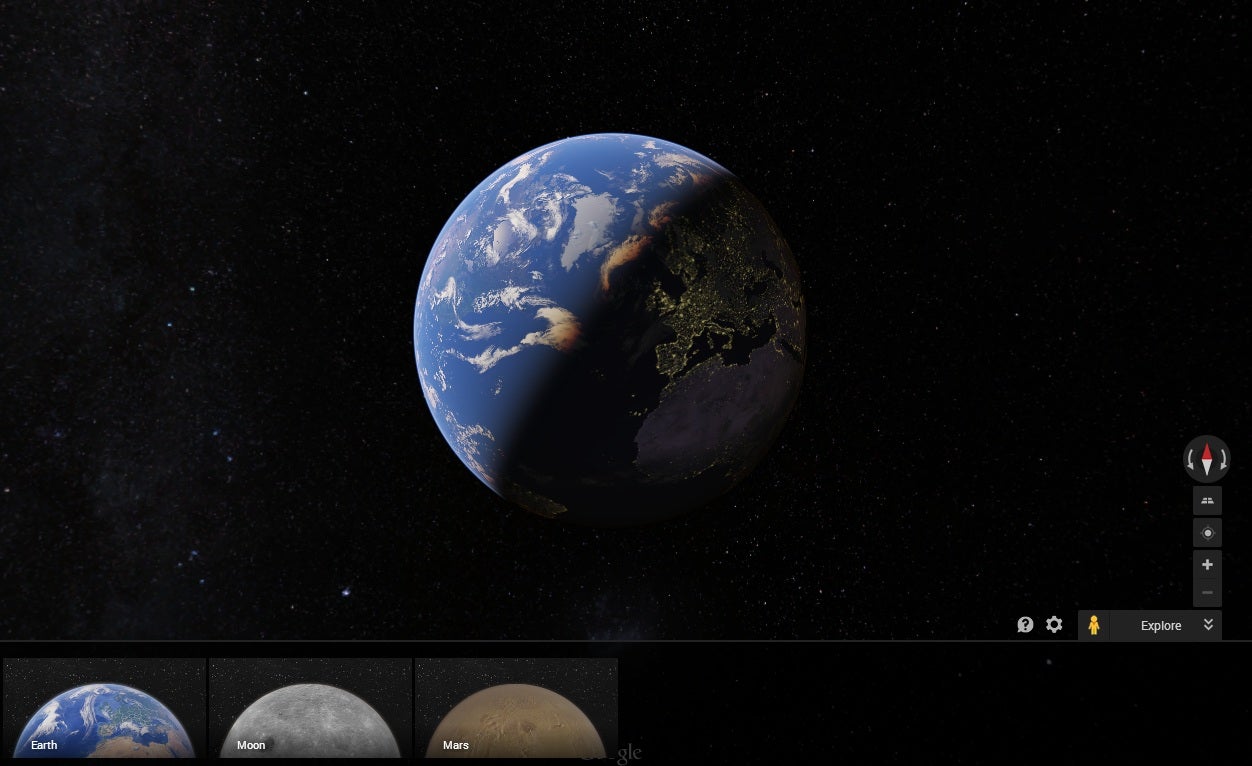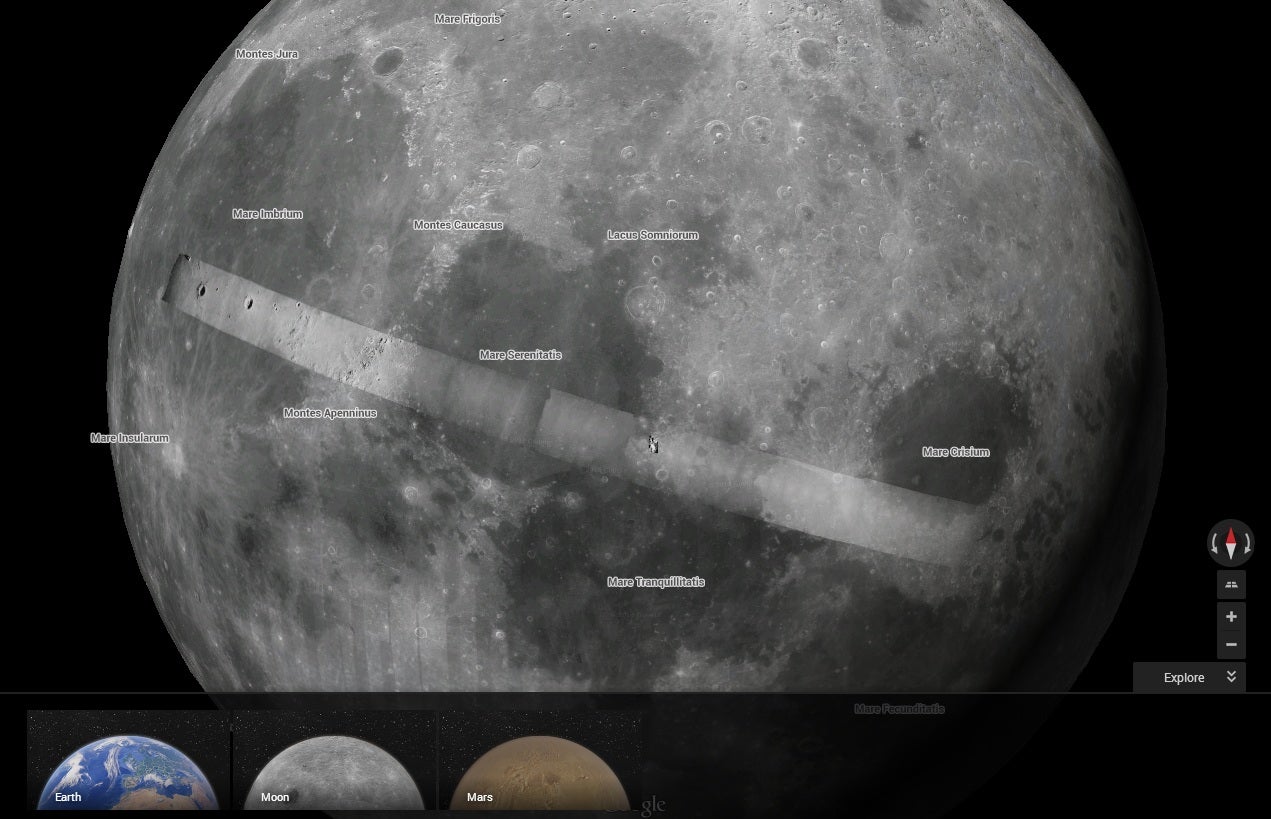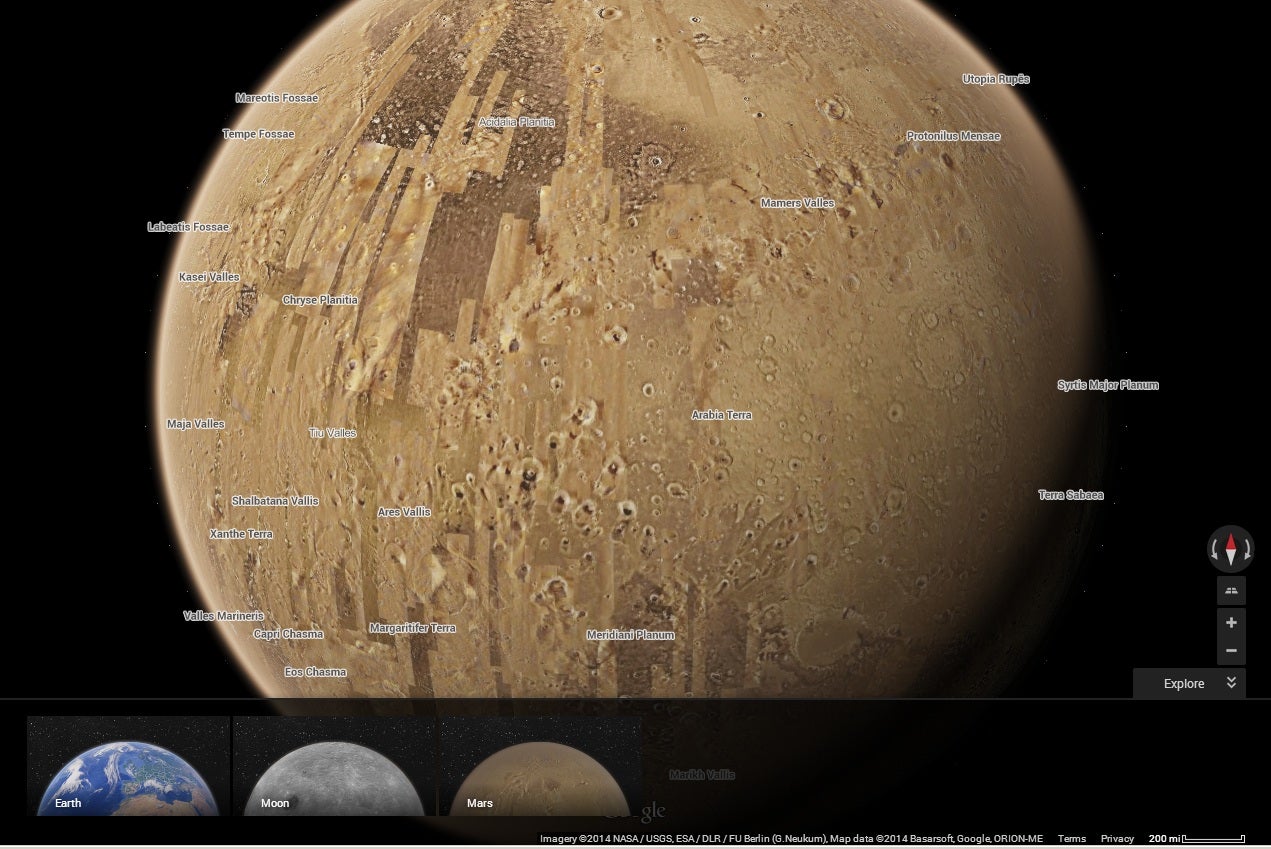 There is not a Street View option available, in case you were wondering.
The imagery also includes features like historical data and other informational tidbits. Prior to Google's extensive offering, people curious about up-close views of the natural satellite and Red Planet had to rely on stationary NASA photographs. Or, you know, actually traveling there themselves.
H/T International Business Times | All images via Google Maps